Tokyo is one of the largest and coolest cities in the world. Home to nearly 40 million people, it's famous for its bright lights, tall buildings, wacky fashion and its organized chaos.
But, what do you do if you've seen all there is to see in Tokyo? With so many towns and villages surrounding the capital, it can be overwhelming to narrow down exactly which are worthy of a day trip.
That's where we come in. Our expert travel writers have put together this guide to 14 incredible day trips from Tokyo, to help you plan an amazing vacation!
We'll help you narrow down exactly which towns are worth your time, and which will cater to your interests. By the end of this guide, you'll be able to book your day trips with confidence and ease.
Get excited – here are the 14 best day trips from Tokyo.
Editor's note – Get the most of Japan's capital and check out our 25 best hostels in Tokyo! 
Quick Answer: Best Day Trips from Tokyo
Best Places to Stay in Tokyo
Truly sprawling. That's how we'd describe Tokyo. Though there's a good train network linking the city's best bits, getting out of the city is best done via a central hub – saves navigating said network! So choose from one of our best places to stay in Tokyo for a much smoother trip when getting out and about.
•
Best Hostel in Tokyo
•
The aesthetic at this hostel in Tokyo is all about style, and we definitely can't fault that. It's also right near three different metro stations on three separate lines, making getting around the city super convenient. Combine with a bar and great atmosphere for the best hostel in Tokyo.
•
Best Budget Hotel in Tokyo
•
Being able to walk to one of Tokyo's most famous temples, Senso-ji with its giant paper lantern, is a big plus for this budget hotel. But another huge plus, aside from the clean, compact rooms, is the rooftop Japanese bath that's free for all guests. So there's that to experience without even leaving the hotel.
Need to save money? Check out the cheapest hostels in Tokyo!
•
Best Luxury Hotel in Tokyo
•
This famous hotel is the setting for Lost In Translation – or to be exact, it's the swanky New York Bar on the 52nd floor. Needless to say, this is all about urban luxury in a towering skyscraper of the city. The restaurants are high-end, the location is near bustling Shinjuku, and the views are dreamy.
#1 Best Day Trip from Tokyo – Hakone
Day Trips from Tokyo by Train
An hour west of Tokyo is the city of Hakone. Located in a mountainous region, Hakone is part of the volcanically active Fuji-Hakone-Izu National Park. Famous for hot springs, incredible natural scenery and stunning views of nearby Mt. Fuji, this small Japanese town is one of the most popular day trips from Tokyo.
Kick off your day by hiking the trails, diving deep into nature and checking out the stunning scenery. You won't want to miss the chance to see majestic Mt Fuji with your own eyes.
After exploring the trails, take a break to sample a black egg. Boiled on site, the shells of these eggs turn black as a result of the sulphurous water. Peel back the shells and you have a pretty delicious snack. Legend has it, for every egg you eat you'll add seven years to your life.
No visit to Hakone is complete without a relaxing dip in a natural Japanese hot spring or onsen. With popular indoor and outdoor options to choose from, you'll no doubt find the perfect spot to relax the afternoon away.
P.S. – These are the wildest and craziest party hostels in all of Tokyo
Kamakura is a small town in the Kanagawa Province. History buffs and culture vultures will love taking a day trip from Tokyo to Kamakura to explore the many unique temples that are scattered around the city.
Kamakura's most famous attraction is the Great Buddha. Standing more than 13 meters tall, this bronze statue of Amida is the third largest in Japan. It's believed to date back to 1252, although no one knows for sure. Once housed in a temple hall, this Buddha statue has been exposed to the elements since the building was washed away by a tsunami.
But Kamakura is more than just a historic and cultural hub. It's also home to stunning natural scenery, golden sand beaches and a laid-back atmosphere. Whether you want to walk in the sand or hike up the hill, Kamakura is an ideal day trip for nature lovers and bohemian travelers.
Stay close to the action! We have an article specifically for the best hostels near Haneda Airport!
Located directly south of Tokyo on the western coast of Tokyo Bay is Yokohama, the second largest city in Japan. Connected to the capital via multiple train lines and buses, a day trip from Tokyo to Yokohama is not only fun, but is a relatively easy undertaking.
Home to more than 3.7 million people, Yokohama is packed with fun and diverse things to see and do.
Explore Yokohama's Chinatown. The largest in Japan, this area of the city dates back to 1859. Popular with tourists and locals alike, Chinatown is where you'll find plenty of grocery stores, inexpensive tailors, souvenir shops and delicious food vendors. It's easy to lose track of time when you're wandering through this vibrant and colourful neighbourhood.
For an afternoon of quirky learning, visit the Cupnoodle Museum. Dedicated to every college kids favourite meal – Ramen – this museum has more than 3,000 packages of the instant noodles on display. Learn about the history of the dish and even design your own soup – packaging and all! – at this truly unique attraction.
Need more info? Here's a rundown of things to do in Yokohama to fill your time there!
#4 – Kawasaki
Kawasaki is located mid-way between Tokyo and Yokohama. Often overlooked by tourists traveling between the two, Kawasaki is definitely worthy of your travel time and dollars. An easy and interesting day trip from Tokyo, you won't be disappointed that you added it to your schedule.
Kawasaki Daishi is one of the city's most famous attractions. This grand temple features an eight-sided, five-story pagoda and a number of temple buildings for visitors to walk through. One of the largest temples in the Tokyo area, it has colourful décor, exquisite detail and a rich and diverse history.
Kawasaki is also home to one of the craziest and most unique festivals in Japan. Every April, the city hosts Kanamara Matsuri, an all-day party dedicated to all things phallic. This wild and crazy festival draws people from all corners of the globe to sing, dance and celebrate "the Iron Penis."
Nikko is a small town located at the entrance to Nikko National Park. Approximately two hours via train, a day trip from Tokyo to Nikko is ideal for anyone who's looking to get back to nature.
Although Nikko is the third largest city in Japan by area, most of the city space actually lies within the national park. It's a popular destination for hikers who trek deep into the hills to see Mt Nanti, Lake Chuzenji and the spectacular Kegon Waterfall. If you're not feeling up to the walk, once inside the park there are special low-pollution hybrid buses that can ferry visitors to key places throughout the grounds.
But there's more to Nikko than just nature. This small town is also where you'll find a variety of ornate and important temples. The most popular temple is mausoleums of the Tokugawa Shoguns. A UNESCO World Heritage Site, Tokugawa Shoguns is home to the very famous trio of carvings, the wooden Three Wise Monkeys.
#6 – Atami
Romantic Day Trips from Tokyo for Couples
Take a trip outside of the city for a restful and relaxing day on the sea. A cheap and quick 40-minute trip from Tokyo, Atami is a coastal resort town famous for its hot springs.
Start your day with a long stroll, or even a picnic lunch, on Atami's long sandy beach. Although beautiful, this spot can be packed with people on sunny summer days, so it's best to get there early to reserve your spot.
Once you've had enough of the sun and sand, make your way to one of Atami's famous hot spring spas. Here, you can lounge in indoor or outdoor natural baths and enjoy a relaxing sauna experience.
Looking for a little adventure? Atami is also a great place to scuba dive. Just off the shores are some spectacular coral reefs and an abundance of sea life just waiting to be explored. Swim with octopus and eels, and see colourful fish as you explore the world beneath the waves.
#7 – Katsunuma
Fans of wine will definitely want to make the trek out to Katsunuma in the Higashiyamanashi District. An easy but long (over two hours) day trip from Tokyo, Katsumuna is a stunning small countryside town. Home to one of the top three wine producers in the country, Katsunuma is quickly rising the ranks as one of the best wine regions in the world.
There are more than 31 wineries in Katsunuma. Our top recommendation is Chateau Mercian, where the vintners will explain the unique process that goes into making wine in this region of the world. Tour the cellars and the store, and make sure to sample a few of the local wines while you're at it!
An ideal day trip from Tokyo for couples, there's a lot to see and do in Katsunuma. From unlimited wine tastings and winery tours to sampling local fruits and savouring homemade treats, you'll find yourself spoiled for choice in this pastoral neck of the woods.
#8 – Kusatsu Onsen, Kusatsu
No trip to Japan is complete without a dip in an onsen, a Japanese natural hot spring.
Kusatsu Onsen is one of the three most famous onsens in Japan. It's the perfect place to spend the day if you're looking to rest and relax in a stunning location. The hot waters not only soothe your soul but are said to help cure every illness and ailment, except for lovesickness.
You can't leave Kusatsu Onsen without seeing the Yumomi. A time honoured method to cool down the water, Yumomi is carried out by a group of local women who stir the waters with wooden paddles while performing traditional songs and dances. Unique to Kusatsu Onsen, you won't see anything like this elsewhere in Japan.
Located 1,200 meters above sea level, Kusatsu is also a great destination for a day of outdoor adventure. Whether it's skiing in the winter or hiking in the summer, there's a range of activities that make Kusatsu such an attractive day trip from Tokyo for couples.
Recommended Reading – You can check out our article about the best places to visit in Japan.
Unless you're climbing it, you won't find better views of Mt Fuji than in Kawaguchiko.
An almost three-hour journey from Tokyo, the natural scenery in Kawaguchiko makes the trek more than worth it. One of the most breathtaking places in Japan, Kawaguchiko is packed with lush lands, tall trees, blooming flowers and peaceful lakes.
For natural beauty, take a stroll around Lake Kawaguchiko. Surrounded by changing leaves, cherry blossoms and a myriad of colourful flowers, Lake Kawaguchi is a great place to set up your camera and snap amazing postcard perfect photos of Japan's most famous volcano.
If you're more interested in cultural sights, fear not. There's a wealth of attractions in this stunning small town. Kawaguchiko has a great variety of interesting temples, vibrant pagodas, museums and more to keep you culture vultures satisfied.
Best Day Trips from Tokyo with Kids
Feel like a kid again with a day trip to Tokyo Disney Resort. Just 25 minutes from the centre of the city, taking a day trip from Tokyo to Tokyo Disney Resort is a must for any family visiting Japan.
Tokyo Disney Resort is divided into two main parks: Disneyland and DisneySea. Disneyland features all the fun, games, rides and attractions that you've come to know and love if you've visited a Disney park elsewhere in the world. DisneySea is the newest Disney offering and is unique to Japan. This ocean-themed park has six nautical ports full of adventures, attractions, rides and games to enjoy.
Although not owned by Disney, you can still see many of your favourite characters roaming the grounds. Get hugs and high fives from Mickey, Minnie and more as you make your way through the happiest place in Tokyo.
Whether you're traveling with tiny toddlers or fun-loving teenagers, there's something for everyone at Tokyo Disney Resort. From wild rides to mouthwatering snacks, Tokyo Disney Resort is packed with activities and attractions the whole family will love.
Kawagoe is a small town located just over an hour outside of Tokyo. Nicknamed "Little Edo," Kawagoe is a charming town where ancient Edo traditions and architecture have been well-preserved over time.
Take the train to Kawagoe Station and walk to the city centre. Wander along the main street, Kurazukuri, which is lined with characteristically Edo warehouses with their clay walls and colourful tiles.
At lunchtime, pop into one of Kawagoe's many restaurants and sink your teeth into delicious traditional dishes. Although eel (unagi) is a speciality in the area, it's an endangered species, so you may want to think twice when ordering it.
After lunch, take your little ones for a stroll down candy alley. An entire street dedicated to sweets and treats, kids of all ages will be fascinated with the colourful décor and wide variety of candies on offer.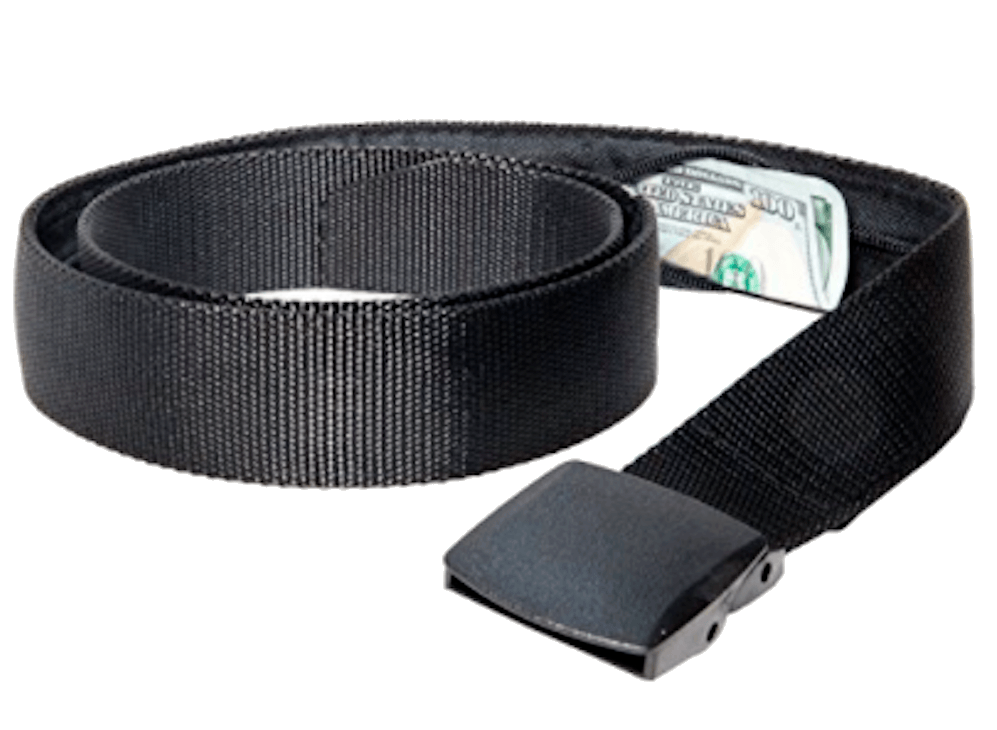 If you are traveling you should ALWAYS have emergency cash hidden on you! Security belts are great because they are affordable and can fit a ton of stuff in them (great for peace of mind!). Check out our favorite travel belt!
#12 – Mt Takao
Need a break from the hustle and bustle of Tokyo? Mt. Takao is an easy to get to and fun day trip from Tokyo for the whole family. Located less than one hour outside of Tokyo, Mt Takao features seven hiking trails, panoramic scenery, fascinating temples, and a fun monkey park.
Start your day by hiking halfway up the mountain to the beautiful Yakuoin Temple. Don't let the slightly creepy, bird-faced Tengu statue that's standing guard scare you off, this beautiful and colourful temple has a rich and diverse history, and is a very interesting place to explore.
Continue making your way up the mountain along trail number 1 and you'll reach the monkey park. Here, more than 40 lively Japanese macaques live in a glass-walled enclosure and put on shows throughout the day. Kids will love seeing these fast and fun creatures up close and personal.
Once at the top of the mountain, make your way to the viewpoint where you can enjoy the absolutely breathtaking scenery of the mountains and valley below.
Whether or not you're a fan of, or even familiar with, Hello Kitty and her cast of characters, Sanrio Puroland is a great day trip from Tokyo for the whole family.
This adorable amusement park is four floors of indoor fun. It has plenty of rides, interactive displays, and shows that are sure to thrill even the youngest of visitors.
Let cute and cuddly Cinnamorol lead you on a fun and exciting boat ride where you'll pass through Keroppi's pond and Badtz Maru's cave, before arriving at a party hosted by the legend herself, Hello Kitty! Guests can meet, greet and even tour Hello Kitty's house, which includes fancy furniture, fixture shaped like the famous cat's face, and renaissance portraits of her entire family.
Although slightly kitschy, Sanrio Puroland makes for a fun and fabulous day out.
If you're visiting in the summer, make sure you stay until after the sun goes down to take in the daily fireworks display!
Bonus Trip! – Enoshima
Enoshima is the most popular beach resort in Tokyo. Located in the Shonan area, Enoshima is a small island that's connected to the mainland via the 600-meter long Enoshima Bridge. At just over an hour outside of Tokyo, a day trip from Tokyo to Enoshima is the perfect activity for families of all ages and sizes.
Start your day by exploring the island. It's relatively small and measures no more than 4 kilometres, so even little legs shouldn't have a problem completing the loop. Keep your eyes peeled for interesting shrines and stunning gardens as you make your way around the island.
Curious and adventurous travelers will love exploring the Iwaya Caves. Formed by the erosion of the waves, these giant caves were used as training grounds for monks in ancient times. Make your way in and wander throughout these vast underground labyrinths
Following a light and delicious lunch, it's time to head to the beach. Grab your spot on the sand and settle in for a day of fun in the sun!
Final Thoughts on the Best Day Trips from Tokyo
Bright lights, fast cars, time-honoured traditions and unbelievable natural scenery: Japan truly is a country that has it all. And all of that excitement and interest isn't just limited to the big cities and capitals. In the towns and villages surrounding Tokyo, there are ornate temples, towering statues, entertaining amusement parks, and lush natural surroundings that will take your breath away.
Thanks to Tokyo's efficient and fast rail networking, getting around the city and countryside couldn't be easier. Simply find your stop, hop aboard and in no time you'll be exploring cute and quaint Japanese villages.
Need a hostel near Tokyo Station? Our ultimate guide to the 11 best hostels near Tokyo Station will show you which hostels to book (and which ones to avoid!)
Whether you're traveling alone or with family, there really is something for everyone in and around Tokyo, Japan.
Have we missed anything? Let us know your favourite day trip from Tokyo in the comments below!
[/et_pb_text][/et_pb_column][/et_pb_row][/et_pb_section]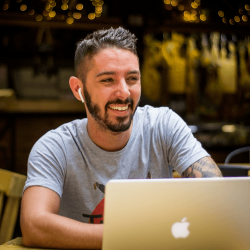 Latest posts by Aaron Radcliffe
(see all)