Tokyo is a fantastically unique city! With the combination of ultra-modern infrastructure and a culture rich in traditions, Japan's capital is on most backpackers' bucket list.
It can be an expensive city to visit, with the cost of accommodation and cuisine soaring relative to other cities. But that doesn't mean a visit to Tokyo will put you out of pocket, as there are many ways to spend less! If you're happy to share your room with fellow travelers and try the amazing and versatile street food, you'll find it a fantastic budget destination.
We've found all the very best cheap hostels in Tokyo, Japan! So you can find the perfect place for you, without any hassle. Choose by neighborhood or style – in Tokyo, there's something for everyone!
Quick Answer: Best Cheap Hostels in Tokyo
Best Overall Cheap Hostel in Tokyo – Emblem Hostel Nishiarai
Best Cheap Tokyo Backpackers Hostel – Space Hostel Tokyo
Best Cheap Hostel near Asusaka – Backpackers Hostel K's House Tokyo
Best Cheap Hostel for Activities and Socializing – Sakura Hostel Asakusa
Cheapest Hostel in Tokyo – Oakhostel Cabin
Best Cheap Hostel in the Shibuya District – Wise Owl Hostel Tokyo
Best Hostel near Akihabara – Grids Tokyo Akihabara Hotel&Hostel
Best Cheap Youth Hostel Tokyo – Hotel&Hostel On The Marks Tokyo Kawasaki
Best Overall Cheap Hostel in Tokyo
Organized daily events available, like karate lessons, walking tours, and sushi-making lessons

A great place to party and meet awesome new people, with fantastic shared spaces!

Cozy pod beds, comfortable rooms and helpful, enthusiastic staff
Emblem Hostel is our favorite party hostel in Tokyo! The elegantly decorated hostel hosts daily fun activities to help you explore the best of Tokyo, and meet great people while you do it! Choose between a mixed or gendered dorm for optimum comfort. It even has a bar, restaurant, and a gym! We think it's the best hostel in Tokyo.
Best Cheap Tokyo Backpackers Hostel
Great central location and clean, comfortable shared and private rooms

Authentically local with custom-made furniture created by Japanese craftsmen

Fast wifi and new computers make it ideal for those wanting to get a little work done
Space Hostel is a simple, quiet hostel in a calm central area. It's surrounded by small family-run businesses and narrow streets. It's a perfect place to relax, with a lovely laid-back atmosphere and comfortable shared areas. Meet like-minded people or get a little work done before heading out!
Haven't Booked for Tokyo? Read up on our favorite hostels in Tokyo (for any budget)!
Best Cheap Tokyo Backpackers Hostel
With a warm atmosphere, friendly staff and lovely rooms, Hostel K has a home-away-from-home feel

A great base from which to explore, the location is perfect, a quick walk from the station

Cozy shared spaces and pleasant little amenities make it stand out
Many travelers return to Hostel K time and again! It's one of Tokyo's most popular budget Japanese hostels, because the quality never drops. Staff are helpful and always have a smile, and the rooms are spotless. Everything you need is right here, and you'll meet some great like-minded people!
Great Hostel for activities and socializing
This large, bright hostel has everything available, including a shared kitchen and a laundromat

Activities include calligraphy and sushi-making lessons, a geisha show, and great tours

Free luggage storage before check-in and after check-out
Sakura hostel is one of the best hostels in Tokyo! With great amenities, a cheap all-you-can-eat breakfast served daily, and super cozy rooms, there's nothing you can miss. And we love that they offer storage even after check-out, allowing you the freedom to explore Tokyo one last time before your flight without lugging around baggage!
The Best Travel Backpack EVER MADE!?!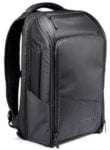 We are obsessed with backpacks – we've tried them all! And our favourite carry on backpack in the WORLD is the Nomatic Travel Backpack. This backpack has revolutionized the backpack industry and will change the way you travel forever :) Check it out here!
Cheapest Hostel in Tokyo
One of the cheapest hostels in Japan, Oakhostel is great value for money

Bed pods provide privacy and comfort – but if you have claustrophobia, give it a miss

It has clean bathrooms, comfortable beds and the service is great!
Oakhostel Cabin is the cheapest hostel in Tokyo! Your capsule bed comes with free amenities like shampoo, cooking supplies, and a security locker, allowing you to experience Tokyo on the lowest possible budget! It's ideal for young travelers, and of course, all of us broke backpackers!
Have some time? Get out of the city with these epic day trips from Tokyo!
As the name implies, this hostel has some of the best beds in the business!

The bar is fantastic, with a free nightly drink provided and great vibes aplenty

Great location, bright, spacious rooms, and a brilliant roof-top chill space
Hostel Bedgasm is the perfect place to lay your head down after a long weary day of exploration! The rooms are terrific, with a curtain, lamp, and charging socket for each dorm bed. You're guaranteed to meet interesting people in the bar! Everything you could want is within short walking distance, including the station.
Yokohama is incredible! There are tons of things to do there!
Super helpful staff and a great vibe – both relaxing and fun!

Unusual, naturalistic decor and amazing food at the in-house restaurant and bar

A great option for budget family groups, as long as all kids are over 7
Perfect for all kinds of tourists, Nui. is a favorite of ours! Centrally located and popular among locals and foreigners alike, the hostel bar is one for the books. Families also really enjoy it for its laid-back, relaxing vibe and brilliant staff. It's a wonderful place to spend your vacation in Tokyo!
Best Cheap Hostel in the Shibuya district
Wise Owl has a long happy hour at the bar, and a lively, stylish atmosphere

Private rooms are beautiful, and mixed dorms come with black-out curtains and great Wifi

Free slippers are provided, and all rooms have free coffee and tea facilities
Get a drink with your dorm mates at the downstairs bar or read in your bunk with a cup of tea. The Wise Owl is a great hostel for meeting new people or chilling on your own, with comfortable shared spaces and ample privacy, even in the dorms. The location is also great for party-goers, as it's right in the middle of Tokyo's top nightlife district!
Tokyo is alive! And you'll find these party hostels have some of the best events around!
This hostel-hotel is clean and attractive, with neat decor and a relaxed atmosphere

Situated in a famous manufacturing neighborhood, it's an opportunity to experience a different side of Tokyo

Tradition and contemporary culture intermix in this fantastic hostel!
For very comfortable accommodation in a totally different neighborhood, this hostel is a fantastic option! Grids Tokyo Asakusa-Bashi has its own bar and cafe, and is conveniently situated near plenty of great restaurants and Tokyo attractions. The hostel also has a laundromat, and really lovely bathrooms, making it one of the best cheap places to stay in Tokyo long-term.
Best Hostel near Akihabara
Choose between pod beds, dorm rooms, or a family room

The hostel is great for those looking to meet locals and learn about Japanese culture

The bar and lounge are inspired by a railway terminal
Grids Tokyo Akihabara is another amazing place to stay! It's a travelers hub in the center of Akihabara, one of Tokyo's most interesting neighborhoods. You can choose a self-contained pod with everything you need, or a dorm bed, where you can meet people to explore Tokyo with!
Ready to book? We've put together our favorite places to stay in Sapporo so you don't have to stress!
Their international staff are ready to welcome you and direct you to all the best Tokyo attractions

A very clean hostel, with a cozy vibe and great showers

Great facilities and handy free amenities with laundry and kitchen
Hostel DEN is a fantastic hostel offering lovely free amenities and services. Take a free walking tour with one of their international staff, and get a wonderful introduction to Tokyo! Self-catering facilities are available, and the Book Exchange allows you to enjoy some great reads in bed.
Let's narrow it down! Near Tokyo Station are some of the best hostels!
Colorful and quirky, a stay at Hop Step Inn is always a lot of fun

The pod beds are decorated to look like tiny brightly colored houses

Has loads of free stuff, including the use of computers, lockers, and luggage storage
Looking for a comfortable and quirky place to stay in Tokyo? This little hostel combines charm, comfort, and convenience perfectly! You'll find everything you need, and enjoy spending time in the common rooms so much you won't want to leave! It's one of the best Tokyo hostels for creative people!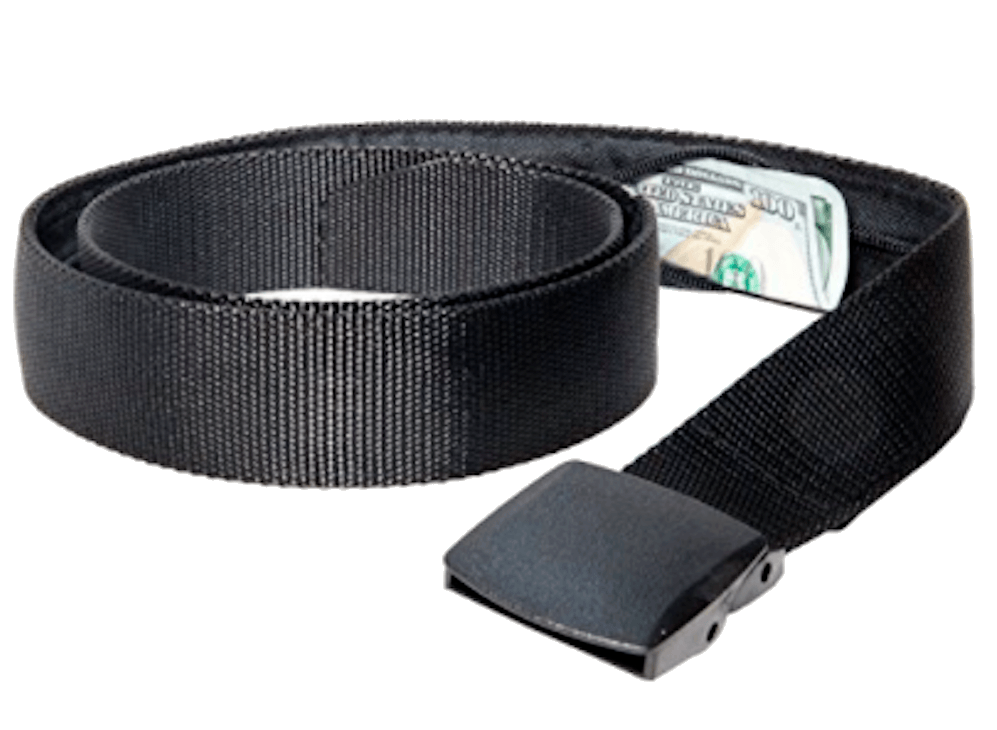 If you are traveling you should ALWAYS have emergency cash hidden on you! Security belts are great because they are affordable and can fit a ton of stuff in them (great for peace of mind!). Check out our favorite travel belt!
Best Cheap Youth Hostel Tokyo
With a lively atmosphere, a bar and a restaurant, this is a great hostel for socializing!

Clean, comfortable rooms, and a choice between pods, dorms, and private rooms

There are many fun events hosted here, including movie and game nights
Enjoy comfortable beds and great service at On The Marks! The hostel staff is super friendly, and love to arrange frequent events. The location is great, a short walk away from transport and Tokyo landmarks. Take advantage of the complimentary 20% discount at the bar and restaurant, and meet some locals in the process!
Best Cheap Japanese-style Accommodation
Stay in Japanese-style dorm accommodation, or reserve a private room for your group

The spacious, sunny communal space is a great place to hang out

Situated on the remodeled third floor of another hostel, so you can meet travelers downstairs
This authentic Japanese hostel is a fantastic place to get acquainted with local customs and styles. Meet people at the hostel downstairs and in your dorm, or relax in the more secluded rooms! This hostel is ideal for families and young travelers, and a rare example of traditional Japanese style!
Ryokan has a fantastically warm atmosphere and friendly staff

Guests have access to gendered public baths and futon-filled shared spaces

Free amenities include miso soup, tea, wifi, and kitchen facilities!
This hostel embraces and introduces guests to, both traditional and modern Japanese culture. Ryokan offers fantastic budget accommodation! Beds are comfortable and large, and the bar has lots available! You can make friends on the roof or in the lounge. When you feel like heading out, its convenient location means you can access the rest of Tokyo with ease.
Perfect Tokyo Hostel to spend the winter
Super convenient location with direct access to Tokyo landmarks

Make friends and spend your time relaxing in one of the two social lounges

Enjoy the fully equipped kitchen with Japanese cooker
Irori hostel is the perfect place to spend your winter vacation! With a traditional Japanese fireplace (which it's named after), free hot water bottle, and free tea and coffee, you'll stay snug all holiday. The communal spaces are cozy, and the beds are very comfortable.
This hostel has very comfortable accommodations that exude a joyful atmosphere

The international staff are always happy to help you plan your Japan itinerary

Their 100% non-smoking policy means that this hostel is always smelling fresh and fragrant
Make Planetyze your home-base and get all the help you need planning the rest of your Japan trip! This hostel is ideal for travelers who know little about Japan, as you'll learn so much! The communal areas include a bar and cafe. Smokers be warned – not only is the hostel non-smoking, but the whole neighborhood prohibits smoking!
Conclusion
If you want to explore Tokyo on a tight budget, these are the very best options all year round! Choose the best one for you, and be sure to book in advance if you're traveling in peak season. At these prices, they book out fast.
With such a big, diverse city, it's best to pick a hostel close to the attractions that interest you! All the neighborhoods have lots to offer, in very different ways.
So whether you're interested in Japanese culture and history, the totally unique Tokyo party scene, or the delicious food culture, there's a hostel here for everyone!
***Disclaimer*** Some of the links in this post are affiliate links. This means that if you book your accommodation through the site, One Weird Globe will earn a small commission at no extra cost to you. Your support helps me keep the site going :)
Latest posts by Aiden Higgins
(see all)