Many visitors picture Japan just as a high-tech, compact metropolis full of neon lights and towering skyscrapers. However, Japan's rich history dates back thousands of years and it's diverse landscapes proves that it is more than just an industrialized country full of computers and robots.
You might be wondering what else there is to see in Japan besides the technology-focused city of Tokyo. We have your back, and put together this list of breathtakingly stunning landmarks, villages, and cities you absolutely need to visit during your trip to Japan!
Japan has something for every type of traveler. Whether you're looking for a tranquil oasis in a hot spring on the mountain, or a gourmet gastronomic restaurant in a buzzing city, you'll find it all in the timeless, traditional country that is Japan!
Staying Safe in Japan
Japan is one of the safest countries in the world and violent crimes against tourists are almost non-existent. While most of the cities and outskirts don't pose any major threats, visitors should still take precaution and look after their personal items when traveling in certain neighborhoods or in crowded places like metro stations and markets.
Pickpocketing is the biggest concern that tourists need to worry about when visiting Japan. Keep your personal or valuable items in sight at all times, or locked safely in your hotel room. Other than that, visitors do not need to worry about traveling alone or at night in Japan.
But while Japan is very safe as a whole, no matter where you travel you absolutely NEED to have travel insurance.
Travel insurance is the best way to keep you and your belongings safe and secure while you are traveling abroad. We have personally tested TONS of travel insurance companies, and can say without a doubt that World Nomads is the absolute best (and most affordable!). Fill out the form below to get a quote :)
#1 – Shiretoko National Park
A must visit place in Japan on the weekend!
Several hot springs for relaxing

Cruise or hike the park's lakes

Camping and restaurant on-site
Designated as a UNESCO World Heritage site, the Shiretoko National Park is a shining gem full of natural wonder. Located on the northern tip of Hokkaido, Shiretoko National Park is a hiker's dream with pristine lakes, flowing waterfalls and rugged mountains.
However, its location is quite remote from the mainland which means you'll need to boat or walk to the peninsula in order to enter the park!
Shiretoko Five Lakes can be hiked by using the corresponding paved trails that connect the lakes together. Walking through all five should only take an hour at most!
Kamuiwakka Falls is a cascading waterfall that flows directly into a natural hot spring bath. The falls can also be accessed by a 30-minute shuttle ride to the top, but it's definitely worth the trip to soak in a hot spring formed by a waterfall.
Mt. Rausu offers several different trails depending on your skill level. A hike to the summit ascends over 1600 meters high and can be difficult in bad weather.
Our Favorite Places to Stay in Shiretoko National Park
#2 – Hakodate
The 3rd largest city in Hokkaido

Popular seafood city
Founded in the mid-1400s, Hakodate is an international port city in Hokkaido that lies in the shadow of Mount Hakodate. Hakodate's buildings are heavily influenced by European architecture, which can be seen in the government buildings and churches around the area.
Since the city is located directly on a harbor, you know that you'll enjoy some of the freshest seafood and sushi!
Mount Hakodate has some of the best views of Hakodate! The 330-meter high summit can be reached by bike, bus, hiking, or by cable car.
Hakodate Morning Market is an animated seafood market where local families and restaurant owners come to purchase fresh fish and seafood snacks. If you want to catch your own lunch, try your hand at squid fishing! The market opens bright and early at 5 am.
The Bay Area is a neighborhood that sits on the port of Hakodate. These red brick buildings may look like giant warehouses, but they have all been transformed into boutique shopping centers full of handcrafted souvenirs.
Our Favorite Places to Stay in Hakodate
#3 – Niseko
Variety of winter sports available

Home to several mountain ranges

Dozens of relaxing hot springs on the mountains
The snowy town of Niseko is a popular destination for some of the best skiing in all of Japan! Niseko Annupuri and Mount Yotei are two fabulous mountain ranges that offer downhill skiing and snowboarding during the winter months.
Visitors travel far and wide to glide down these mountains, which are known for soft, powdering snow and top of the line resorts and facilities at the summits.
Niseko Mt. Resort Grand Hirafu is the largest ski resort that sits on Niseko Annuprui and caters to a variety of international skiers and snowboarders of all skill levels.
Mount Yotei is a popular mountain that not only attracts downhill skiers and snowboards but also backcountry skiers. It's almost 2,000 meters high, and resembles Mt. Fuji from a distance!
Yugokoro-tei Onsen is a bubbling hot spring that's found on the side of Niseko Annupuri. This natural source can heat up to over 55 degrees Celsius, so you can relax your sore muscles after a long, exhausting day of skiing!
Our Favorite Places to Stay in Niseko
The Best Travel Backpack EVER MADE!?!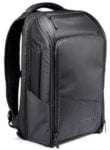 We are obsessed with backpacks – we've tried them all! And our favourite carry on backpack in the WORLD is the Nomatic Travel Backpack. This backpack has revolutionized the backpack industry and will change the way you travel forever :) Check it out here!
#4 – Lake Mashu
A beautiful and scenic place to check out in Japan
The mysterious lake often covered in fog

211 meters deep

Surrounded by 400 meter high mountainous cliffs
Considered the clearest lake in the entire world, Lake Mashu sits inside an active volcano's crater in Hokkaido's Akan National Park. Although the Mashu volcano has the second highest rating of potential damage, it hasn't erupted in over 2,000 years making it a safe and worthwhile visit if you're in Hokkaido.
This deep lake is usually covered by fog during the summer, and legend has it that you'll have bad luck if you see the water of the lake during this time!
Lake Mashu First Observatory has a stunning panoramic view of the lake, caldera, and surrounding countryside from its viewpoint. There are also restaurants nearby where you can have a snack while enjoying the view.
Mashu Trail is set along the ridge of the mountain that can be hiked within an hour. Although it's a fast hike, the trail has some steep inclinations which may be considered difficult by some.
Ura-Mashu Viewpoint is a quieter and less touristy lookout that still boasts some amazing views of the lake and mountains.
Our Favorite Places to Stay in Lake Mashu
MUST READ! We've organized the best places to stay in Kanazawa for all types of trips!
#5 – Sendai
One of Japan's 20 designated cities

Nicknamed "City of Trees"
A brisk hour and a half train ride from Tokyo drops you off in Sendai, one of Japan's most overlooked cities. With over a million residents, Miyagi Prefecture's capital city is overflowing with history and dates back to the Edo period during the 1600s.
Sendai is also the origin of several popular traditional Japanese cuisines such as grilled beef tongue and Japanese-style BBQ! From castles to museums to natural parks, Sendai offers visitors plenty of activities that are worth a weekend escape from Tokyo.
Aiku Craft Park is a village where Japanese artisans hold workshops teaching visitors how to make handicrafts. Many of these crafts have been passed down from generation to generation, and make for a personal and unique souvenir.
Miyagikyo Distillery offers free daily tours through the production of their famous Nikka Whisky! During the tour, you'll learn about how the whiskey is made, stored, and aged. Of course, the best part is the whiskey sampling at the end!
Aoba Castle was home to the first shogun lord of Sendai. It's perched deep in a dense forest high above the Hirose River and has dramatic views over the entire city of Sendai.
Our Favorite Places to Stay in Sendai
Hey you! Getting psyched to visit Japan, but don't know when you should go? Check out the best time to visit Japan
#6 – Yahiko
A nice quiet place to see in Japan
A 1300 year old spiritual temple

Explore the beautiful Mount Yahiko
The small village of Yahiko is located in Niigata prefecture and is a fascinating spiritual place away from the flurry of city life. This 25 square kilometer village may have just under 8,000 local residents, but it's stunning shrines and parks draw in visitors looking for natural beauty.
Situated at the base of Mount Yahiko, you'll have plenty of outdoor activities to participate in during your visit to the quiet and tranquil Yahiko!
Yahiko Shrine is considered a spiritual power spot which means the air and grounds are supposedly flowing with high spirits. You won't find many tourists here, just locals looking for body and soul healing.
Yahiko Park is best visited during a crisp fall day! Maple trees envelop the entire park and turn a bright autumn red by the end of October. If you come during the spring, you'll also have a chance to see the cherry blossoms in bloom.
Yahiko Ropeway is a picturesque 5-minute ride to the top of Mount Yahiko. The cable car floats high above the trees for some sweeping views of Japan.
Our Favorite Places to Stay in Yahiko
The BEST Hotel in Yahiko → Minoya
Planning to visit Tokyo? Some of the best hostels are near Haneda Airport!
#7 – Mount Fuji
Possibly one of the most important places to visit in Japan
Japan's highest mountain at 3,776 meters

One of Japan's Three Holy Mountains

Many shrines, parks, and activities to enjoy
Japan's most iconic natural landscape is none other than Mount Fuji! This snow-capped mountain is not just a part of Japanese culture, it's an icon that has inspired artists, writers, and storytellers for hundreds of years.
According to Shinto mythology, the mountain is associated with the Shinto goddess Konohanasakuya, and visitors can find several shrines on Mount Fuji dedicated to her. With over 25 different cultural sites and interests, Mount Fuji has a lot to explore!
Kawaguchiko Lake lays at the base of the mountain and is the largest lake of the Fuji Five Lakes. Feel free to hike around the lake, or enjoy one of the cafes on the edge.
Fujiyoshida Sengen Shrine is dedicated to Princess Konohanasakuya and is famously marked by it's bright red, wooden temple buildings and gates.
Shiraito Falls is an inlet of several free-flowing waterfalls at the southern foot of Mount Fuji. The waterfalls are runoff from the snow at the top of the mountain, so don't think about swimming here unless you want to freeze!
Our Favorite Places to Stay in Mount Fuji
P.S. – Check out our article about 7 coolest Neighborhoods to stay in Yokohama!
#8 – Nikko
Many parks, shrines, and hot springs

Quick nature escape that is close to Tokyo
The rural village of Nikko is a jaw-dropping gem of beauty nestled in mountains of Tochigi Prefecture. Considered one of Japan's most spiritual and mystical places, Nikko attracts tourists and locals looking for a slice of peace and tranquility.
There are many gardens, shrines, and temples to visit in Nikko that act as a place of worship for those who visit.
Kegon Falls is a waterfall that flows down almost 100 meters from Lake Chuzenji. This magnificent waterfall is a landmark in Nikko, so make sure to ride the escalator down to the base for a glimpse of this beautiful site.
Nikko Tosho-gu Shrine is a UNESCO World Heritage site that dates back to the early 1600s. The shrine is an astounding 55 individual structures including red pagodas, wood carvings, and dozens of statues of animals and deities.
Nikko Botanical Garden contains over 2,000 types of plants but mainly focuses on the study of alpine plants. It also houses the Tamozawa Goyotei garden, which was once home to the royalty of Japan.
Our Favorite Places to Stay in Nikko
Editor's Note: If you'll be in Yokohama, check out the top things to do in Yokohama during your visit!
#9 – Akihabara
Quite the quirky place in Japan!
Biggest shopping for tech products

Manga and anime galore
To experience the geeky, high-tech capital of Tokyo, zoom down to Akihabara! This neighborhood is filled with everything from giant shopping centers selling electronics, computer games, and tech products to themed cafes catering to Japan's famous otaku culture.
The streets are littered with anime and manga shops and the alleys are filled with themed cosplayers, which makes for an eye-catching exciting walk even if you're not here to buy anything! Akihabara is definitely a buzzing neighborhood that is sure to grab your attention at every corner.
Maid Cafes are unique theme cafes that originally right here in Akihabara. Waiters and waitresses dress up as French maids or butlers and serve patrons a variety of drinks and snacks.
Yodobashi is Akihabara's towering shopping building that sells every type of tech product under the sun. You'll find computers, cameras, cell phones, video games and every other type of gadget here.
AKB48 Theater is home to the J-pop girl band with over 80 rotating members. They perform nightly shows and draws in some of the biggest fans around the world.
Our Favorite Places to Stay in Akihabara
#10 – Yanaka
The daily life of Tokyo citizens

Collection of cozy cafes and restaurants
In a city full of neon lights, skyscrapers, and high-tech gadgets, Yanaka is a refreshing taste of what Tokyo once was before the influx of technology. This off the beaten path neighborhood is rarely visited by tourists, who are more occupied by the flashing lights and bustling restaurants found in other Tokyo neighborhoods.
Yanaka Ginza is the narrow shopping street that runs through the Yanaka district and has around 80 stalls selling everything from bean-filled pastries to bamboo sandals. If you need to quench your thirst, stop in for a sake sampling at one of the mini sake bars.
Tennoji Temple is one of the many temples dotted around Yanaka. Built in 1274, its the oldest temple in the area and houses a grandiose, bronze Buddha in its central courtyard.
Yanaka Cemetary sits at the base of Tennoji Temple and is the largest cemetery in all of Japan. If you take a peaceful walk through the cemetery, you'll find gravesites from famous shoguns, artists, and writers hidden amongst the trees. Yanaka Cemetary is also one of the best places in Tokyo to see cherry blossoms!
Our Favorite Places to Stay in Yanaka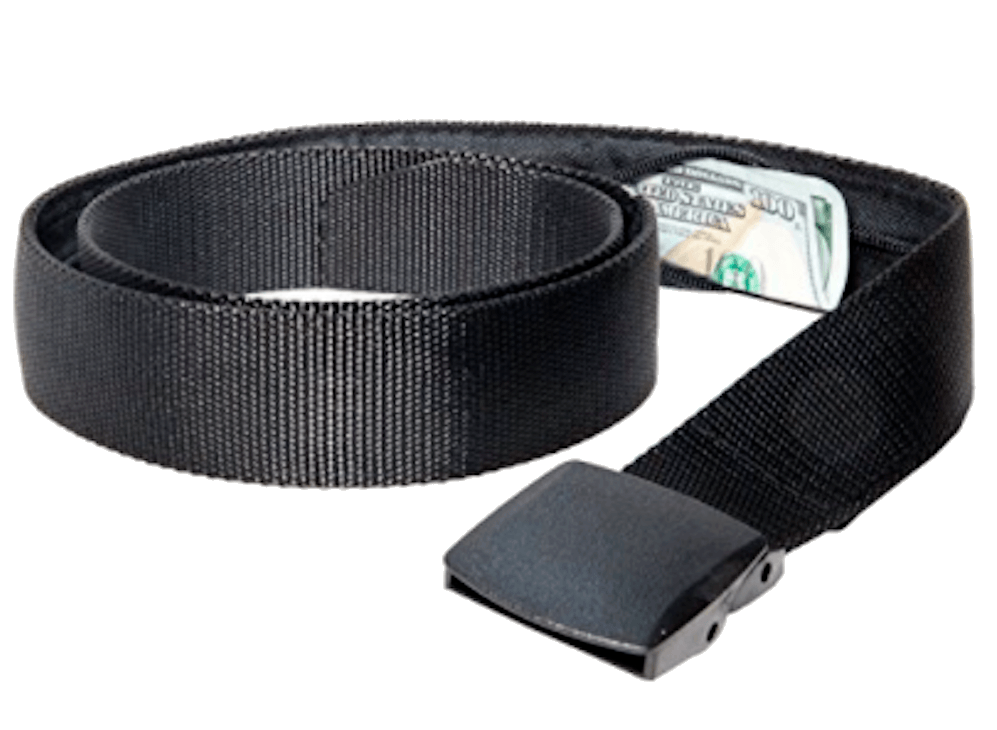 If you are traveling you should ALWAYS have emergency cash hidden on you! Security belts are great because they are affordable and can fit a ton of stuff in them (great for peace of mind!). Check out our favorite travel belt!
#11 – Harajuku
A cool place to see in Japan with friends!
Bizarre shopping headquarters

Beautiful parks to escape the city life
For a fun afternoon of people watching and shopping head to Tokyo's uniquely fashion-forward district of Harajuku! Although you'll now find big-name international fashion brands on the larger streets.
Harajuku is still widely known for the crazy, kitschy boutiques that sell everything from brightly colored tutus to patent leather platform shoes. Deliciously sweet street snacks are also found in the neighborhood's many cafes, so make sure you visit Harajuku on an empty stomach!
Takeshita Street is a narrow shopping street located right by the main entrance of the Harajuku metro station. One of Harajuku's main attractions, Takeshita Street has all the wild shops and cosplayers hunting inside for their next fashion accessory.
Meiji Shrine is a nice break during your busy day of shopping. Visitors flock to this temple and write down their wishes and prayers on pieces of paper before hanging them on trees in hopes that the Shinto gods fulfill them.
Yoyogi Park is Tokyo's largest park filled with lush cherry trees and beautiful gardens. If you come during the weekend, you'll get to see the Japanese street buskers playing live music or entertaining watching children.
Our Favorite Places to Stay in Harajuku
#12 – Chuo
Considered the center of Tokyo

Skyscrapers, shopping, and many hotels
First-time visitors will Tokyo will undoubtedly spend a fair amount of time in the landmark and attraction-filled ward of Chuo. Home to some of the best neighborhoods in Tokyo, Chuo is considered the main commercial and financial center in all of Tokyo.
You'll find everything from high-end shopping to historical landmarks and museums in one of the many neighborhoods of Chuo.
Tsukiji Market is the world famous fish market that sells more seafood than any other market on the planet! Although you can see hundreds of types of fish and seafood, don't miss the popular tuna auctions that start at 5 am and are available on a first come first serve basis.
Kabuki-za is a historic heater that performs traditional Japanese kabuki performances every day. The baroque architecture of the theater is almost as amazing as the performances that happen inside.
Ginza is the posh, upscale shopping district in Chuo. All your favorite brand names can be found in Ginza, along with multiple glamorous department stores with dozens of floors filled with the biggest fashion brands.
Our Favorite Places to Stay in Chuo
Check this out – the 11 best boutique hotels in Kyoto will blow you away!
#13 – Matsushima Archipelago
One of the most underrated places to see in Japan
Rocky islands and coastlines covered in pine trees

Less than 20,000 local residents

Close proximity to Sendai
With over 260 different islands, Matsushima is an astonishing archipelago on the coast of the Miyagi prefecture. Many of the islands are minuscule and covered in a brush of dark, green pine trees. Designated as one of the Three View of Japan, this historically celebrated site also produces some of the most sought after Japanese oysters!
Matsushima Bay Cruises are the best way to view the tiny, uninhabited islands. The tours usually take around an hour and even stop at some of the larger islands like Oshima Island and Fukuurajima Island.
Matsushima Shidaikan has four different observation points that provide sweeping views of the archipelago from high above.
Zuiganji and Enstuin Temples are two of the Buddhist shrines that sit back to back to each other. Zuiganji Temple is ornately decorated in wood carvings that cover every inch of the outside walls of the main hall.

Enstuin Temple is a bright gold shrine that also houses a mausoleum, a rose garden, and a traditional rock garden.
Our Favorite Places to Stay in Matsushima Archipelago
#14 – Hokoku-ji
Walk through a bamboo forest

Gravesite of soldiers and shogun lords
Located in Kamakura, this Buddhist temple was built in the early 1300s and covers an astounding 13,000 square meters. Although an earthquake destroyed most of the buildings in Hokoku-ji in 1923, most of the structures were rebuilt to almost replicate what they once looked like.
Hokoku-ji may be small and simple, but its history and lush surroundings bring a sense of inner peace to all visitors that step foot on the land.
The Bamboo Garden is the biggest draw of Hokoku-ji. Walk among the towering 2,000 bamboo trees and get lost in the peaceful serene quietness of the forest. There is an ancient tea house located within the garden, so you can enjoy a handmade cup of matcha tea before you head back to civilization.
Gorintos can be found throughout the temple. These tiered gravesites memorialize the lives of thousands of Japanese warriors that were killed during the battle of Kamakura in 1333.
The carved caves on the hillside behind the temple can be explored and are supposedly home to ashes of the deceased Ashikaga lords from the Kamakura era.
Our Favorite Places to Stay in Hokoku-ji
#15 – Minato Mirai
An awesome place to visit in Japan for half a day!
Yokohama's central business district

Shopping centers, hotels, and entertainment central
Situated on the waters of Tokyo Bay, Minato Mirai is the cultural hub and center of Yokohama city. Opening to European and Western exports in 1858, Minato Mirai is Japan's oldest harbor and port.
It has not been transformed into a brightly lit skyline filled with skyscrapers, upscale hotels, and fine dining. You'll find many families and couples leisurely wandering the waterfront in the evening or on the weekend.
Landmark Tower is a magnificent 69-story high skyscraper and Japan's second largest building! Take the express elevator to the top floor for a 360-degree observation deck with jaw-dropping views of Yokohama.
Nippon Maru is old, the 1930s sail ship that now finds residence at the Minato Mirai port. You can climb aboard and explore Nippon Maru with paid admission to the Yokohama Port Museum.
Cup Noodles Museum is a unique attraction for all the instant ramen lovers in the world! Learn about this history and production of this iconic food and even get the chance to design your own bowl in the restaurant.
Our Favorite Places to Stay in Minato Mirai
#16 – Kawagoe
One of the more unique places to visit in Japan!
Historically remodeled and preserved town

Easy day trip from Tokyo
A 30-minute bullet train from Tokyo to the ancient town of Kawagoe actually takes you back in history! Nicknamed "Little Edo", Kawagoe is filled with warehouses, homes, and buildings that keep with the Edo style that lasted from 1603-1867.
As you walk through the narrow streets let your imagination take you back to what life was like during this time. This off-the-beaten-path attraction is a unique day trip from Tokyo that's worth visiting!
Recommended Reading – You can check out our article about the best day trips from Tokyo.
Kitain Temple is the center of Kawagoe and is a collection of shrines and halls that contain original structures from the Edo Castle. You'll also see 540 statues of Rakan (Buddha's disciples) in the grand hall.
The Warehouse District is a collection of clay walled buildings that have been transformed into shops, museums, and restaurants, despite remaining architecturally true to the Edo time period. Don't miss Candy Alley, a row of small shops selling traditional candy that was eaten dozens of years back!
Honmaru Goten is an ancient palace that was once the residence to 21 Shogun lords. It's not a cultural museum complete with a tea garden and tatami mat rooms.
Our Favorite Places to Stay in Kawagoe
#17 – Pontocho
One of the best areas to see Geishas and their apprentices

Many bars and restaurants catering to locals

Restaurants allow foreigners at lunch
While Kyoto is most famous for its picturesque landscapes and temples, it's five distinct neighborhoods are also filled with life and culture. Pontocho is one of the most stunning neighborhoods in Kyoto that stretches down the bank of the Kamagawa river.
When the sun goes down, the restaurants and bars open up for business, and the locals flood the alleys for an evening drink and dinner. There are no cars allowed in the alley, only traditional shops and homes which adds to the neighborhoods already ancient atmosphere. Also, if you are staying in Kyoto, you should check out our post about the best hostels in Kyoto.
Shijo-dori and Sanjo-dori are Pontocho's premier dining areas that offer mostly locals a variety of traditional Japanese eats such as grilled meat skewers. Try and befriend a local before heading to eat, as many of the establishments only serve Japanese visitors.
Pontocho Geishas can be seen shuffling through the small alleys of Pontocho. They often come out in the early evening as they make their way to their appointments at one of the neighboring dwellings.
Our Favorite Places to Stay in Pontocho
#18 – Arashiyama
A great place to visit in Japan if you are traveling solo
Famous for its picture-perfect bamboo forest

Many temples and shrines to explore
On the western edge of Kyoto away from the busy city streets stands the natural wonder of Arashiyama. You'll need to take a car or train to get to this district, but once you arrive you'll feel as if you were transported to the wild side of the world that has remained untouched by skyscrapers and busy freeways.
Although it's still a popular attraction with tourists, Arashiyama is worth a visit. If you are making the trip there, you should definitely check out our article about the best day trips from Kyoto.
Arashiyama Bamboo Grove is undeniably the biggest attraction in Arashiyama. Walk on the several paved paths or simply stand in the middle to admire the exceptionally tall towering stalks of bamboo. It's guaranteed to take your breath away.
Tenryu-ji Temple is a UNESCO World Heritage Site shrine that consists of grand temples and halls as well as a sprawling zen garden and pond. If you come during autumn, the maples in the garden turn a bright shade of red, making for an unforgettable experience in Arashiyama.
Katsura Rikyu Imperial Villa is a traditional Japanese-style villa positioned on the banks of a quiet pond. There are also several tea houses and a lush garden that you can see on your walk of the villa.
Our Favorite Places to Stay in Arashiyama
#19 – Kiso Valley
Follow the ancient route from Edo to Kyoto

60-kilometer valley next to the Kiso River
On your way from Tokyo to Kyoto, stop at the Kiso Valley and explore how old post towns influenced weary travelers that journeyed down to Kyoto hundreds of years ago. There are 12 towns altogether in Kiso and another 57 towns in the surrounding areas of Nakasendo.
Many of the valley's towns remain untouched and well preserved, so you can actually walk the same path that many have made in history!
PS – Save a bit of cash in Tokyo with our EPIC guide to the best hostels in Tokyo!
Tsumago is the most popular post town stop and one of the best-preserved towns in all of Japan. The illusion of being transported to the Edo era is helped since cars are prohibited and power cables and telephones are meticulously hidden.
Magome is another post town not far from Tsumago. You'll see some outstanding views of Mount Enda from the vista viewpoint in Magome.
Akasawa is a natural park with dense forest trees and wooden paths for hiking and walking. There's also an old train that takes you through the forest on rails!
Our Favorite Places to Stay in Kiso Valley
#20 – Dotonbori
One of the most amazing places to visit in Japan!
One of Osaka's busiest attractions

Center of Osaka's restaurant and bar district

Illuminated billboards and neon signs everywhere!
If you are visiting Osaka, then you cannot miss Dotonbori! For an exciting night full of great food, live music, and endless entertainment, don't miss Osaka's buzzing district of Dotonbori! Originally Osaka's main theater area of the late 1600s, Dotonbori is now a plethora of entertainment options that attract millions of families and visitors each year.
During the daytime, Dotonbori seems like any other Japanese city, but this neighborhood never sleeps and the illuminated neon billboards light up the night sky and can be seen from miles around.
Editor's note – If you are going to stay in Osaka, you should check out our article about the best hostels in Osaka.
Soemoncho is the heart of Dotonbori's lively nightlife where you'll find everything from karaoke bars to cocktail lounges that stay late way into the middle of the night. You'll find every type of establishment for every type of visitor and budget.
Tonbori Riverwalk runs down the middle of Dotonbori and is lined with restaurants and bars during the day and night. It also strolls underneath the famous Dotonbori Bridge.
Shochikuza is one of the many remaining theaters in Dotonbori. You can watch traditional Japanese Kabuki performances every night at Shochikuza theater.
Our Favorite Places to Stay in X
#21 – Shitenno-ji Temple
Free to enter but some attractions are extra

Large gates, pagodas, and shrines
Although Japan is home to hundreds of temples, Osaka's Shitenno-ji Temple is the first Buddhist temple in the entire country! It was constructed by Korean carpenters at the order of Prince Shotoku in 593 but have been refurbished several times since then.
Prince Shotoku wished to dedicate the temple to the four heaven kings with the goal of bringing Japan to a new level of civilization by introducing the religion.
Gokurakujodo Garden is a beautiful landscaped garden that's perfect for an afternoon stroll. There are many cherry trees that line the delicate ponds and streams in the garden.
The Treasure House is a museum of sorts and contains many artifacts such as statues and paintings that are considered Japanese treasures.
Shittennoji Flea Market is held at the temple twice a month and is a bustling market with over 300 stalls for locals and visitors to shop. You'll find traditional souvenirs, textiles, antiques and of course plenty of street food for when you get hungry.
Our Favorite Places to Stay in Shitenno-ji Temple
MUST READ – These are Tokyo's best party hostels (for all budgets!)
#22 – Tenma
A great place in Japan if you love to shop!
Busy shopping district

Less touristy than other parts of Osaka
The neighborhood of Tenma is located on the eastern edge of Osaka, and is one of the best places to go shopping! Many students and younger Japanese people visit Tenma every day just to stroll the shopping streets and enjoy the wide variety of cafes and restaurants.
Tenma is more popular during the night, as the street food stalls and hidden bars and restaurants open their doors to hungry and thirsty diners!
Tenjinbashi-suji Shopping Street is the longest shopping street in all of Japan at over 2 kilometers long. Whether you're out shopping for groceries, or looking for second-hand clothing, you'll undoubtedly find it all on Tenjinbashi-suji.
Osaka Tenmangu Shrine sits in the middle of Tenma and is a 10th-century shrine that's dedicated to Sugaware Michinzane, the deity of knowledge and scholarship. If you come during the Tenjin Matsuri festival in July, the temple hosts a colorful parade and nightly fireworks.
The Osaka Museum of Housing and Living is a museum that shows what daily life was like for the Japanese during the Edo period. Tourists can even rent a kimono for some themed photos! You can also check out our article about best day trips from Osaka.
#23 – Mount Koya
One of the most religious places to see in Japan
Sacred temples and grounds for Buddhists

Designated UNESCO World Heritage Site
The sacred site of Mount Koya is not your average Japanese village. This town is one of the holiest places in Buddhist cultures as it is the world headquarters for the Koyason Shingon sect of Buddhism.
The mountain itself is 800 meters high and has eight different peaks and can be easily accessed by train or by cable car. For a unique accommodation experience, think about staying at one of the monasteries overnight, as many offer guesthouses and breakfast in the morning!
Kongobu-ji is the main temple located on Mount Koya. Not only is the temple home to Kano Tanu's famous screen door paintings, but it also has the rock garden in all of Japan. If you come during prayer time, you'll be able to hear the chanting of the monks in the temple.
Koyasan Choishi-Michi is the guided path that leads up the mountain. The route is lined with distinct stone markers that make this sacred path a popular pilgrimage.
Okunoin Cemetary has over 2000,000 tombstones, including the tombstone for the Buddhist monk and scholar, Kobo Daishi.
#24 – Konohana-ku
Easily one of the most fun places to check out in Japan!
Entertainment for all ages!

A resort town with international restaurants and hotels
For a leisurely weekend of fun and entertainment, head to Osaka's lively district of Konohana-ku! Set on the mouth of the Yodo River, Konohana-ku is overflowing with activities that the whole family will enjoy.
This harbor neighborhood has some of the most exciting amusement parks and sports facilities, along with upscale restaurants and hotels, throughout all of Japan.
Universal Studios Japan rivals its sister parks in Hollywood and Orlando. From thrilling adventurous rides to entertaining live shows, Universal Studios is sure to keep any movie or TV buff occupied all day!
Maishima Sports Island is an entire island dedicated to the entertaining world of athletics! This man-made island has every type of fitness center possible, from tennis quarts to soccer pitches. If sports aren't your thing, there is also a pottery center that holds daily classes for those who wish to learn how to use a climbing kiln.
Osaka Takoyaki Museum attracts foodies from all over the world who come to enjoy Japan's tasty octopus treats. It's not a museum like the name suggests, but instead a restaurant district where you can try all different types of takoyaki!
Our Favorite Places to Stay in Konohana-ku
Let's simplify this! Here are our favorite areas to stay in Hakone!
#25 – Karuizawa
Great place to visit in Japan for couples!
Quiet town with contemporary amenities

Outdoor activities to see waterfalls and volcanos
Tucked underneath the active volcano of Mount Asama, Karuizawa is a colorful town that's an easy weekend trip away from the lights of Tokyo. This retreat town has plenty of outdoor activities like hiking, cycling, and jogging trails so you can get out and enjoy the crisp air of nature!
Catering to the wealthier affluent city dwellers of Japan, Karuizawa also attracts tourists looking to experience some of Japan's beautiful landscapes.
Shiraito Waterfalls is located in Fuji-Hakone-Izu National Park, and is a breathtaking 200-meter wall of waterfalls! It's located in the middle of a dense forest, which you can hike through in order to view the wide falls.
Kyu-Karuizawa is a small village in the center of Karuizawa. Although it's tiny compared to Tokyo, Kyu Karuizawa has very trendy and highly rated restaurants where you can shell out big bucks to indulge in a decadent Japanese dinner. There is also a bowling alley and golf course in town if you feel bored!
Onioshidashi Park sits at the foot of Mount Asama and is made up entirely of black, volcanic rocks. When Mount Asama erupted in 1783, the lava dried up the volcanic magma into the rugged formations that you see in the park today.
Our Favorite Places to Stay in Karuizawa
There you have it! These were our top picks of the best destinations and the most memorable experiences that you absolutely cannot miss when traveling through Japan. This country is full of beautiful landscapes to see, historic temples to visit, and some of the best cuisine in the world to taste!
Although there is so much to see and experience in Japan, we hope that this list gives you an idea of what this fabulous country has to offer. From climbing Mount Fuji to eating sushi straight from the market, we're confident that you'll create memories here that will last a lifetime!
***Disclaimer*** Some of the links in this post are affiliate links. This means that if you book your accommodation through the site, One Weird Globe will earn a small commission at no extra cost to you. Your support helps me keep the site going :)
Latest posts by Clair Ricketts
(see all)