Venice is a city steeped in history, charm and character. With famous canals, incredible architecture, renowned cuisine, and unforgettable ambience, Venice is nothing short of magical.
But what if you want a change of pace? To escape the throngs of tourists and crowded locales? That's why we wrote this guide to the 19 best day trips from Venice.
This article was written with one purpose, to help YOU explore the very best towns, villages and country getaways in and around Venice. Whether you're looking for a destination easily accessible by train, a romantic trip for couples or a day out your kids will love – you've come to the right place!
Knowing where to go around Venice is super important. So let's get to it. Here are the 19 best day trips from Venice.
Editor's note – Check out our 10 best hostels in Venice and find the perfect place to suit your budget!
Quick Answer: Best Day Trips from Venice
Best Places to Stay in Venice
Venice is the ultimate in romantic getaways, but with all of the tiny lanes, twisting canals and ancient buildings its can be overwhelming to work out where you should stay. Here's our round up of the best places to stay in Venice, from budget friendly to the indulgently high-end.
• Best Hostel in Venice •
This cheap hostel in Venice is one of the most affordable places to stay in the city. The welcoming staff will give you all the information you need so that you won't get lost. It's clean, well looked after, the location is in walking distance to top sites and there's even a garden to enjoy. Make sure you book yourself a bed here quickly – they soon sell out!
• Best Budget Hotel in Venice •
Easy walking distance to public transport
Nestled away in serene, scheduled location but still close to many of Venice's sights, this has to be the best budget hotel in Venice. The surrounding area is brimming with shops and restaurants and the main station is minutes away, as is the Torcheto bus stop. Rooms are simple, but clean and comfortable.
• Best Luxury Hotel in Venice •
Sat right on the Grand Canal, this charming hotel dates back to 1892. The 5-star lodging provides high-end interiors which combine culture and contemporary design. You can spend evenings sipping drinks in the private courtyard and dining in nearby restaurants. Day trips are a breeze: just grab a Salute Vaporetto water bus from right outside.
Heading to Italy? Save some money with our guide to the coolest hostels in Italy!
#1 Best Day Trip from Venice – Ravenna
Day Trips from Venice by Train
Great for architecture aficionados
Colourful mosaics and artworks
Stunning natural scenery
Ravenna is a city bursting with historic attractions, incredible architecture and a vibrant food scene. This northern Italian town is famous for its well-preserved late-Byzantine and Roman architecture, its Byzantine mosaics, and its churches, some of which date back 1,500 years.
After arriving in Ravenna, be sure to explore the incredible Piazza del Popolo, a town square that dates back to 1500, see the stunning Basilica di San Vitale, and visit the Mausoleum de Gallia Placidia. When you're ready for a snack, pop by the colourful Mercato Coperto to sample local delicacies.
At just two hours from the city, Ravenna is one of the best day trips from Venice by train.
The Best Travel Backpack EVER MADE!?!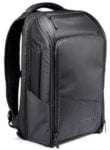 We are obsessed with backpacks – we've tried them all! And our favourite carry on backpack in the WORLD is the Nomatic Travel Backpack. This backpack has revolutionized the backpack industry and will change the way you travel forever :) Check it out here!
Plenty of interesting history
Spectacular artwork
Reachable in less than 30 minutes
Padua, or Padova as it's known to locals, might be one of the oldest cities in Northern Italy. Legend has it Padua was founded by the Trojans as early as the 12th century BC. Today, Padua's historic centre boasts incredible architecture and fascinating sites, including ancient Roman ruins.
The city's top attraction is undoubtedly the Scrovegni Chapel. This small but spectacular church is covered – walls and ceiling – in frescoes painted by Giotto in the 14th century.
Another must see in Padua is Prato della Valle. At 90,000 square meters, Prato della Valle is the largest square in Europe and one of the most beautiful places in the world.
Ideal for culture vultures
Beautiful countryside
Incredible architecture by Andrea Palladio
Architecture aficionados and culture vultures will love taking a day trip to nearby Vicenza. Located 62 kilometres north of Venice, Vicenza is a city famous for its incredible buildings, beautiful basilicas and its expansive squares.
Vicenza's most notable attraction is the grand Teatro Olimpico. Arguably one of the greatest works of Palladio, the Teatre Olimpico is the oldest enclosed theatre in the world. It features a façade decorated with stone carvings and wooden statues, and a trompe-l'oeil painting to make it look like a busy street.
But there's more to Vicenza than great buildings. The town is surrounded by idyllic countryside and rolling hills. Not only will you love the destination, but day trippers will enjoy the journey getting there.
#4 – Trieste
A charming and underestimated city
Incredible sea views
Great selection of museums
Two hours from Venice, Trieste is the capital city of the Friuli Venezia Giulia region. It is situated in northeastern Italy and sits close to the borders of Slovenia and Croatia. Thanks to its unique location, Trieste effortlessly combines Italian, Austro-Hungarian and Slavic Influences.
Trieste is often overlooked by tourists. It has a charming city centre that's perfect for exploring on foot and is home to most of the city's main attractions. Can't-miss landmarks include the Città Vecchia, Castello di Miramare, and the Barcola waterfront walk, where you can enjoy spectacular sea views.
A MUST for foodies!
Vibrant and lively nightlife
A wealth of history and culture
A day trip from Venice to Bologna is a must for anyone who loves to eat, drink and indulge in Italian culinary delights.
A quick two-hour train ride south of Venice, Bologna is a delightful day out. This medium sized historic city is known for its lively population, its charming architecture, and its exquisite food scene. It is considered one of the culinary capitals of Italy and is where you can eat, drink, and enjoy la dolce vita.
When in Bologna, you must try the tortellini in Brodo, a Caffe 'Allo Zabaione, and of course, the tagliatelle in a classic Bolognese sauce.
Looking for a deal? Our recommended budget hostels in Venice won't break the bank!
A MUST for culture vultures
One of the most amazing art museums in the world
Incredible gelato
For culture vultures, there's no better day trip from Venice than Florence. Home to the exquisite Uffizi Museum, Florence is where you can see classic treasures, incredible works of art, and world-famous statues, including a replica of Michelangelo's David.
But that's not all! Florence is also home to world-renowned architectural gems including the Ponte Vecchio and the towering Duomo with its intricate façade and ornate interior.
Fancy a quick and delicious treat? Sample exotic flavours and unique combinations of gelato. Some connoisseurs consider the gelato in Florence to be the best in the world!
Just two hours by train, a day trip from Venice to Florence isn't just fun – but easy!
Staying Safe in Venice
While Venice is super safe, no matter where you are traveling, you NEED to have great travel insurance. We have personally tested TONS of travel insurance companies, and World Nomads is our favorite (and most affordable!).
Fill out the form below to get a quote so you can have a stress-free time traveling around Italy!
Romantic Day Trips from Venice for Couples
Easy to get to
The home of prosecco and tiramisu
Charming medieval town
Half an hour by train, Treviso is a fast and enjoyable day trip from Venice for couples. This northern Italian city is home to breathtaking frescoes, incredible buildings, and charming cobbled streets and winding alleyways. A medieval town, Treviso still retains many of its historic features including its defensive walls, gates and even its old moat.
Treviso was also one of the first cities to produce Prosecco, a sparkling wine that rivals champagne. Couple looking for a romantic day trip should visit one of the many vineyards. There you can sample a flute of this fun and festive beverage while looking out over the serene Italian countryside.
Looking for a deal? Our recommended budget hostels in Venice won't break the bank!
A "can't miss" for Shakespeare fans
See Juliet's house, balcony and tomb
Relatively quick and easy
A city made famous by Shakespeare, Verona is one of the most romantic day trips you can take from Venice. This northern Italian city played host to one of the most tragic love stories of all time, and Verona still feels like a love letter to the Bard.
Some of the highlights of Verona include a bust of Shakespeare himself, the tomb of Juliet, and visiting Juliet's House, where you can see her balcony and leave a message for your lover, as well as read messages from star-crossed lovers from around the world.
Getting to Verona couldn't be easier. Simply hop on the train and in approximately an hour you'll be wandering the streets of the city of love.
Incredible natural scenery
A MUST for snow bunnies and trekkers
Once in a lifetime photo opportunities
For a complete change of pace and scenery, travel more than 150 kilometres outside of Venice to the Dolomites. Considered one of the top alpine destinations in Europe, the Dolomites are a mountain range that cuts across northeastern Italy.
A popular destination for skiing in the winter and hiking in the summer, adventurous couples will enjoy spending a day in nature and experiencing the amazing views of the Dolomites.
One of the Dolomites' most well-known towns is Cortina d'Ampezzo. A fashionable, famous and rather expensive, Cortina is where you can rub elbows with Europe's elite.
Charming towns
Colourful scenery
Great for artists, crafters and creatives
Couples looking for a romantic day trip will love visiting the Islands of the Venice Lagoon. An enclosed bay of the Adriatic Sea, the Venice Lagoon is dotted with interesting islands just waiting to be explored.
The three most famous islands are Murano, Burano and Torcello. They are renowned throughout Italy and Europe for their glass bowling, lacemaking, and ancient Byzantine churches, respectively, and each offers a great variety of sites to explore.
Stroll through the streets of Burano and enjoy the cheerful and colourful houses.
Visit Murano and see glassblowers mastering their craft at one of the many factories.
Finish off your day by visiting Torcello, where you can enjoy art, history and culture in a beautiful and relaxing setting.
Great for culture vultures
Impressive architecture
Mouthwatering dishes and delicacies
Mantua was one of the most important cultural cities in the Renaissance. Its located two-and-a-half hours from Venice by train, but a must for culture vultures visiting northern Italy.
The city's historic centre holds UNESCO World Heritage status, Here you can see the Teatre Scientifico, where Mozart performed as a 13-year-old, the Duomo di Mantova, and the impressive Palazzo del Te, a splendid palace and former suburban residence.
Mantua is also well-known for their incredible food. One of 2017's European Capitals of Gastronomy, Mantua is where you can sample unique regional dishes including frogs legs, pumpkin tortellini and savoury risotto.
Beautiful town and scenery
Perfect for wine lovers
A very unique experience
San Gimignano is far and away one of the most beautiful towns in Italy's Tuscany region. Well-known for its stunning scenery, San Gimignano is also home to exquisite towers, its medieval walls, and fantastic arts scene.
While in San Gimignano, day trippers must see the impressive Piazza del Duomo, the town's church square which is surrounded by towers dating back one thousand years. Additionally, you can't miss taking in the views of the countryside from Rocca, visiting the Pinacoteca Civica museum, and climbing to the top of Torre Grossa.
Interested in a culinary adventure? Visit La Roccaia Wine, a countryside winery where you can sample local wines and explore a typical Tuscan farm.
A MUST for wine and food fiends
Incredible landscapes
Relaxing, romantic and unforgettable
Valpolicella is a viticultural zone nestled between Verona and Lake Garda. Boasting incredible natural scenery, lush green lands and rolling hills, this region of Italy will take any travellers breath away. Scattered throughout this idyllic landscapes are olive groves, charming villas and incredible vineyards. And, it's the latter of the three that earned Valpolicella a place on this list.
Wine lovers and aspiring sommeliers will love taking a day trip to Valpolicella. Here you can sample some of the excellent red wines produced in the region, including Amarone.
Visit one of Valpolicella's many wineries to sample the local brews paired with incredible, authentic fare.
#14 –Lake Garda
Best Day Trips from Venice with Kids
Fun for the whole family
Great for outdoor adventurers
See mother nature at her best
Lake Garda is the largest lake in Italy. It is a two-hour drive from the city centre and is a great day trip from Venice by car.
Surrounded by tiny towns, Lake Garda is a stunning destination any time of the year. It stretches over 50 kilometres long and its shores are dotted with lemon and olive trees, magnolia and other local flora and fauna. It's a fantastic destination for a picnic, quick hike, or a relaxing day spent in nature.
While there, hop aboard the ferry and take a tour across the lake. This will give you the chance to see all of Lake Garda's landscape in its stunning glory!
#15 – Po Delta
Plants, animals and fish – oh my!
Flat and extensive bike paths
Beautiful countryside
The Po Delta is one of the largest nature reserves in Europe. It's where Italy's largest river meets the sea and is home to an abundance of local flora, fauna, wildlife and birds.
Spend a day walking the trails and hiking through the fields enjoying incredible sights and encounters with local critters.
The Po Delta area is also home to hundreds of kilometres of completely flat bike paths, ideal for exploring the park on two wheels.
Set south of the city, on Italy's eastern coast, the Po Delta is a fantastic day trip from Venice by car. The road winds through charming towns and countryside and the journey takes approximately one hour and 23 minutes each way.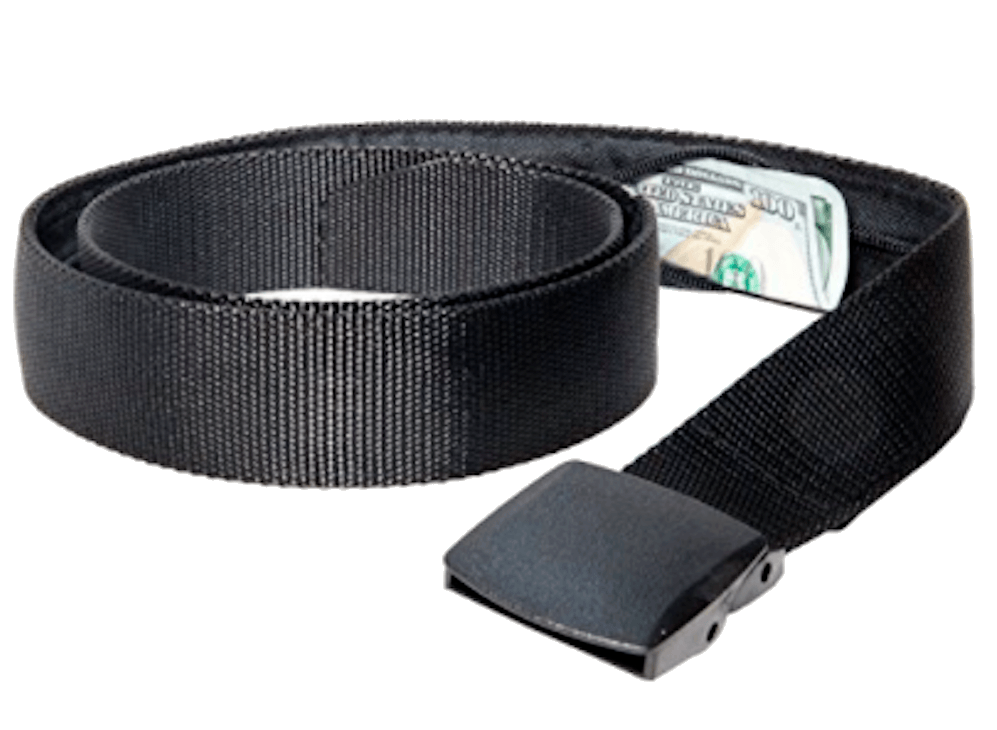 If you are traveling you should ALWAYS have emergency cash hidden on you! Security belts are great because they are affordable and can fit a ton of stuff in them (great for peace of mind!). Check out our favorite travel belt!
#16 – Jesolo
Golden sands and clear blue waters
Perfect for families
Restful and relaxing
With its golden sand, azure coloured waters, and incredible views, its no wonder Jesolo is one of the most important and popular beaches in Italy. Located an hour northeast of Venice, Jesolo is a 13-kilometre stretch of sand that hosts a range of hotels, shops, attractions and activities. There's no better destination for a relaxing day of surf, sand and sunshine.
When you need a break from the sun, hop on a bike and enjoy the more than 150 kilometres of bike paths in and around Jesolo. On two wheels you can discover new parts of the town and explore further out in the Venetian Lagoon with relative ease.
Stunning views
Golden sand
Ideal for kids of all ages
Lido is a small island in the Venitian Lagoon. One of the outermost islands, Lido is famous for its stunning beach and its relaxed atmosphere.
One of Venice's under-appreciated gems, Lido is an ideal day trip for families with kids. It is located a short 30 ferry ride from the Aeroporto Marco Polo, or a quick 10-minute ride from the city centre.
Lido is Venice's main beach. It is where families of all ages and sizes can enjoy a restful day on the sand, staring out at the incredible blue waters of the Adriatic, and playing in the surf.
#18 – Sirmione
Relaxed atmosphere
Interesting history
Fortifications to explore
Sirmione is a town that sits on a narrow peninsula that juts out into Lago di Garda (Lake Garda). It is a stunning city with incredible lake views, fragrant lemon trees and a laid-back atmosphere.
The main landmarks in Sirmione include the Grotte di Catullo, the Chiesa di San Pietro in Mavino, and the Scaligero Castle. Dating back to the 13th century, Scaligero Castle is a rare example of medieval port fortification. Travellers of all ages will enjoy exploring the museum and learning about the city's unique history.
Fancy a bite to eat? Pop into the small city centre and enjoy sampling a plate of local meats, cheeses, fruits and olives.
Amazing scenery
Unique landmarks
Charming streets to explore
Siena is a medieval city set in the Tuscan countryside. It is made up of narrow cobblestone streets and features incredible gothic architecture and stunning views.
A relatively small city, Siena is bursting with interesting sights, landmarks, and attractions. The Piazza del Campo is a unique semi-circle shaped square at the centre of the city. It is Siena's most prominent landmark and is the site of the famous semi-annual Palio horserace.
Another must see if the intricately detailed Duomo. A magnificent black and white Italian Romanesque cathedral, the Duomo is home to world-renowned art and unforgettable architectural design.
Final Thoughts on the Best Day Trips from Venice
The towns and villages surrounding Venice are bursting with charm, culture, history and art. Whether big or small, close or far, each of the above-mentioned day trips from Venice has something incredible to offer travellers.
Italy is one of the most romantic countries in the world, which is why we've recommended so many day trips for couples. From prosecco tastings and cosy ski getaways, the countryside surrounding Venice is perfect for reconnecting with your loved one.
Travelling with children, no problem! Northern and central Italy are packed with family-friendly attractions and activities that will excite and entertain even the youngest of travellers.
Have we missed anything? Let us know your favourite day trips from Venice in the comments below.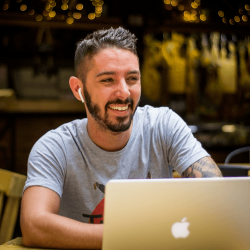 Latest posts by Aaron Radcliffe
(see all)