While Spain is stereotypically known for its Mediterranean beaches, delectable cuisine, and dazzling matadors, it's rich historic past is infused with a variety of cultures and religions. This diversity has influenced Spain in everything from architecture to gastronomy, which makes this country a historic and exciting place to visit!
In a country full of metropolitan cities, antiquated medieval villages, and seemingly endless miles of coastlines, it might be difficult to pinpoint the best places to visit. Don't fret, because we've put together the ultimate list of the coolest destinations you absolutely cannot miss when you visit Spain!
You'll love everything from the relaxed city plazas of Barcelona and Madrid to the rugged mountain peaks of the Pyrenees. Spain is a country brimming with activities and landscapes you are guaranteed to love!
Staying Safe in Spain
Spain is one of the safest countries in Europe for locals as well as tourists. While there is very little violence or crime, petty theft remains one of the biggest issues just like in any big city. Keep your valuables and personal items in a safe place, or locked up in your hotel room before exploring the big cities in Spain.
Tourists also often fall victim to travel scams, whether it's being ripped off for an expensive tour, or being approached to buy fake jewelry or cheap friendship bracelets. Use your best judgment when encountering these types of issues.
But while Spain is very safe as a whole, no matter where you travel you absolutely NEED to have travel insurance.
Travel insurance is the best way to keep you and your belongings safe and secure while you are traveling abroad. We have personally tested TONS of travel insurance companies, and can say without a doubt that World Nomads is the absolute best (and most affordable!). Fill out the form below to get a quote :)
#1 – Palma Old Town
Arab-influenced village

Beautiful homes and palaces
Off the coast of mainland Spain sits the Mediterranean Island of Palma del Mallorca. Nestled in the main capital of Palma, the historical Old Town is a quaint picturesque neighborhood rich in history and brimming with trendy cafes and boutique shops.
While it may be small, the majority of Old Town's alleys are narrow, winding, and lined with pastel-colored buildings perfect for a late afternoon stroll!
Sa Seu Gothic Cathedral is the main attraction in the Old Town that dates back hundreds of years to the 14th-century. Gaudi was once in charge of restoring the cathedral, and his style is reflected in some of the interior designs.
Royal Palace of la Almudaina is a grand, historic fortress from the 14th-century and the current home of the Spanish monarchy in Mallorca. It overlooks the Parc de la Mar and is a stunning work of architectural art.
The Arab Baths are quite ancient compared to the rest of Palma. Built in the 10th-century, the bathhouse ruins are yellowish arches that are held up by somewhat crumbling stone columns.
Our Favorite Places to Stay in Palma Old Town
#2 – Bilbao's Art District
Quite the quirky place in Spain!
Tons of art galleries and museums

Trendy street art and cafes
Bilbao is the heart of Spain's art and design cultural, with dozens of galleries and museums that gave rise to some of the most famous artists around the world. Although you'll find artwork from the big names like Dali, Kapoor, and Chillida, Bilbao's Art District also promotes the works from up and coming students and artists.
You don't have to step foot in a museum to see the neighborhood's lively artistic influence because every corner has some sort of giant sculpture or street art to gawk at!
Guggenheim Bilbao will most likely be your first stop in the art district. Designed by Frank Geary, it's one of the most iconic art institutions in the world and contains many sculptures and paintings by Spain's top talent.
Sala Rekald Contemporary Art Gallery is a small but interesting museum dedicated to abstract and contemporary art. Check their website for the popular art workshops and talks that are offered on-site.
Bilbao Fine Arts Museum focuses more on the historic, classic pieces of art from Spain and around the world. It's located in the Doña Casilda Iturrizar park not far from the Guggenheim.
Our Favorite Places to Stay in Bilbao's Art District
#3 – Bilbao La Vieja
Nicknamed "Bilbi"

Unique fashion and art
Alternative hipsters and artists flock to the urban area of Bilbao La Vieja, one of Bilbao's biggest up and coming neighborhoods. Just like most other places in Bilbao, Bilbao La Vieja is an artistic area, with plenty of art galleries and street installations to admire.
After a full day of gallery hopping, you can relax at one of the many funky cafes by the river or hunt for handcrafted jewelry and clothing at the independent boutique shops.
Dos de Mayo flea market opens the first Saturday every month and is filled to the brim with vintage clothing, old vinyl records, and antique artwork that attracts young locals from all over the city.
Nikkei cuisine is extremely popular in Bilbao La Vieja. This unique mix of Peruvian and Japanese ingredients can be found in many restaurants and cafes in the neighborhood. If you've ever wondered what Peruvian sushi tastes like, look no further then Bilbao La Vieja!
Miribilla Park in the center of Bilbi is the perfect grassy spot for a picnic, or just to relax after a long day of walking in the city. When it's warm, you'll find many students hanging out with their friends and young couples walking their dogs!
Our Favorite Places to Stay in Bilbao La Vieja
The Best Travel Backpack EVER MADE!?!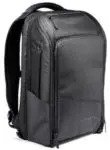 We are obsessed with backpacks – we've tried them all! And our favourite carry on backpack in the WORLD is the Nomatic Travel Backpack. This backpack has revolutionized the backpack industry and will change the way you travel forever :) Check it out here!
#4 – Aigüestortes i Estany de Sant Maurici National Park
One of the nicer places in Spain to sightsee!
40,852 hectares wide

Camp at one of the refuges
Catalonia's only national park is just as vast and enormous as the name of the park itself! Aigüestortes i Estany de Sant Maurici National Park has four different vegetation zones composed of mountainous peaks, hundreds of lakes, and glacier rivers.
If you're feeling adventurous, think about packing a tent and camping on the riverbank of the Sant Maurici lake!
Lake Ratera is just one of the 200 lakes in the national park, but it's a cobalt blue gem in the middle of the forest. At the base of the lake, you'll see the glistening Estany de Ratera waterfall, which flows 50-meters down!
Maurice Trail is a 4k hike from the entrance of the park to the pristine Sant Maurici Lake. It's a beginners trail that is clearly marked with signposts and maps to make finding the lake as easy as possible!
Gran Encantat is the largest mountainous peak of the Pyrenees Mountains at almost 3,000 meters high! Although you can see this peak from most places in the park, go to Sant Maurici Lake for the clearest unobstructed view.
Villa's in Ibiza are next level… Check out our insider guide to the 11 best villas in Ibiza!
#5 – Besalú
Declared National Historic-Artistic Ensemble

Full of Jewish heritage
The enchanting town of Besalú is a medical masterpiece that's set in the green, lush countryside of Catalonia. The cobblestone alleys and brick buildings are perfectly preserved, so it feels like you are actually stepping back in time to the 12-century!
The town itself is quite small, and can easily be explored on foot in a few hours. If you're looking for historic monuments and Romanesque facades, then Besalú makes for a beautiful and educational few hours away from the city.
Viejo Bridge is the legendary bridge that crosses over the Fluvia River into the city center of Besalú. It's one of the most photographed bridges in Spain, so don't forget your camera!
The Church of Sant Pere is over 1,000 years old and is constructed in the traditional basilica style. It was turned into a monastery in the early 13th-century and remains one of the main focal points in the town.
The Mikve de Besalú is a traditional Jewish ceremonial bath underneath the Besalú synagogue. Make sure you arrange a tour with the synagogue as its the only way to see the beautiful remains of the ancient bathhouse.
Our Favorite Places to Stay in Besalú
#6 – Calella de Palafrugell
Located in Costa Brava

Relaxing coastal town

Fresh seafood
For a relaxing weekend on the coast of the Balearic Sea, head to the serene town of Calella de Palafrugell. Calella de Palafrugell is a small fishing village with colorful fisherman cottages lining the shores and small sailboats bobbing through the water.
During the summer, it becomes a popular weekend resort town where local Catalonians come to enjoy the fresh seafood and laid-back atmosphere of the surrounding beaches. There are also a number of highly rated resorts and restaurants to make the trip even more relaxing!
Port Bo is a beautiful cove where visitors can play in the sand and splash around in the warm ocean waters.
Jardins de Cap Roig is a magnificent botanical garden which houses more than 1,000 different species of flowers. The gardens are located next to a colonial castle, which makes for an outstanding backdrop while meandering through the gardens!
Far de Sant Sebastià is a historic lighthouse where you can relax with a glass of wine to watch the sunset. This scenic landmark sits right on the beach, and the restaurant and bar extend out onto the patio from lunch until dinner.
Our Favorite Places to Stay in Calella de Palafrugell
#7 – Cadaqués
Popular vacation getaway

Summer home of Salvador Dali
If you're wanting to escape the bustling city of Barcelona, then a short drive north takes you to the sleepy port town of Cadaqués. Situated on the rocky coasts of the Cap de Creus peninsula, Cadaqués' quaint white buildings and dwellings are starkly contrasted to the cobalt blue hues of the bay.
Although only 2,000 residents that call Cadaqués their home year-round, another 20,000 residents have homes in the village during the summer. As you can see, Cadaqués is quite the popular retreat! Also, if you are staying in Barcelona, you should check out our post about the best hostels near Barcelona Airport!
Dali Museum House was originally the summer home for Spain's most eccentric artist. This museum is a fascinating collection of tools, sculptures, and decor which one came from the bizarre mind of Dali.
Esglesia de Santa Maria may not look like much from the outside, but the entire interior is decorated in a shimmery gold! The altar is one of the most impressive things to see in Cadaqués, and the church's location next to the port means that it's easy to reach!
Our Favorite Places to Stay in Cadaqués
#8 – El Born
A great place in Spain if you love to shop!
Trendy nightlife scene

Historically a fisherman and blue-collar neighborhood
Barcelona's trendy El Born district is the ultimate place to see and be seen! During the day, it's a low-key shopping hub full of independent designers and boutique shops selling some of Spain's more glamorous styles.
But at night, the trendsetters flock to the bodegas and cocktail bars to drink some of the strongest mojitos in the city. While there are many different neighborhoods to explore Barcelona's nightlife, El Born is definitely the classiest!
Picasso Museum is located down a narrow, winding street in El Born and remains one of the neighborhood's best attractions. The museum showcases over 4,000 Picasso paintings and works of art.
The Mercat de Sant Caterina is a bustling farmer's market that sells fresh produce and meats as well as Spanish delicacies like Iberian ham and cheeses. This market is far less touristy than the popular Mercado de La Boqueria in the city center.
Basilica of Santa Maria del Mar is El Born's grandiose 10th-century church. This medieval Gothic cathedral has stood in El Born for 700 years and is much larger on the inside than it appears from the outside.
Our Favorite Places to Stay in El Born
Travel Tip: Check out this Epic Guide to picking the ultimate Barcelona Neighbourhood for you.
#9 – Park Guëll
Easily one of the most fun places to check out in Spain!
UNESCO World Heritage Site

Originally designed as a housing site

Beautiful park and unique architecture
No trip to Barcelona would be complete without walking through Antoni Gaudí's unusual Park Guëll. The architecture park is unlike anything you've seen! Buildings have bizarre, oblong roofs that point out in multiple directions, and the facades of the walls are plastered in colorful mosaics.
However, the gardens are meticulously landscaped and make for a very pleasant stroll high above the city center.
The Serpentine Bench is a vibrant tiled bench that weaves along the perimeter of the park. This unmistakable icon is adorned in golden yellow, deep blue, and rich turquoise green mosaics that mold into the shape of a slithering snake.
The Laundry Room Portico is an arched passageway made out of textured stones in the hillside of Park Guëll. Built in a slanted shape, the stone columns support the passageway and the road that sits above it.
The Hypostyle Room is a magnificent giant room with mosaic dome-like structures all over the ceiling. It's held up by 86 different striated columns and is definitely one of the highlights of the park.
Our Favorite Places to Stay in Park Guëll
Check this out! Madrid has a great selection of ridiculously cheap hostels too!
#10 – Picos de Europa National Park
UNESCO World Heritage Site

Built in 1918
Spain's first ever national park in the mountainous land of Picos de Europa in Asturias. Not only is this a gorgeous setting for outdoor sports and hikers, but Picos de Europa has made its mark on Spanish history as well.
It was the site where King Pelayo of Asturias started the state of Reconquista during the Battle of the Covadonga! Besides exploring part of Spain's past, Picos de Europa is the setting for breathtaking views of rugged mountains and clear, flowing rivers.
The Cares River attracts plenty of kayakers and canoers wishing to float down the tranquil waters in between the steep canyons. The river descends around 9 kilometers and is calm enough for people with beginning skill levels.
Canyoning down the sides of the mountain is a thrilling experience in Picos de Europa. Slide down the slippery rocks and jump through white waterfalls with one of the several canyoning tours offered during the summer!
Ruta del Cares is the main, popular hiking trail in the national park. At 12-kilometers long, the trail leads you through Poncebos and along the steep gorge that overlooks the cliffs and rivers until you end in Leon. It's a fairly flat trail that can be hiked by most beginning to intermediate hikers.
Our Favorite Places to Stay in Picos de Europa National Park
The COOLEST Hostel in Picos de Europa National Park →

La Molinuca
The BEST Hotel in Picos de Europa National Park → Hotel Valdecoro

If you are traveling you should ALWAYS have emergency cash hidden on you! Security belts are great because they are affordable and can fit a ton of stuff in them (great for peace of mind!). Check out our favorite travel belt!
#11 – La Latina
A must-see for foodies!
Ancient medieval neighborhood

Lively cafes and restaurants
Madrid's trendy neighborhood of La Latina is lined with winding alleys and dotted with hundreds of tapas bars and watering holes! During the day, sit yourself down at a cafe in one of the sunny plazas while you have a cup of coffee and watch the busy locals go about their day.
When the sun goes down, tapas-hop between the different restaurants and try as many mouth-watering addicting pintxos as you can! This colorful, lively neighborhood attracts a variety of visitors from every walk of life, like students, artists, families, and backpackers!
El Rasto Market is a famous flea market that occurs every Sunday morning. Although there are dozens of stalls and booths selling antiques, clothing, and souvenirs, you'll also find tons of street food vendors whipping up your favorite bite-sized Spanish delicious.
Iglesia de San Andrés is a grandiose cathedral in the center of La Latina. Considered one of the biggest cathedrals in Spain, you'll want to take a peek inside to see the vibrant paintings that adorn the ceilings and walls.
The Plaza de la Paja or "straw square" is La Latina's lively plaza. Originally a marketplace during the mid-1400s, Plaza del la Paja is now brimming with vegetarian and vegan cafes and restaurants that attract a younger more alternative crowd.
Our Favorite Places to Stay in La Latina
Want to see all of Girona? Get started with accommodation in Girona's best neighborhoods!
#12 – El Retiro Park
Spend the whole day strolling the park

Street vendors and performers on the weekend
El Retiro Park is an oasis in the middle of the metropolitan buildings of Madrid, and is the perfect escape if you're looking for a breath of fresh air in the city! Historically, the park belonged to the Spanish monarchy until it was opened to the public in the late 19th century.
Retiro Pond is the grand, manmade lake in the middle of the Park that is overlooked by the impressive columns and monument of Alfonso XII. In warm weather, rent a rowboat with your sweetheart and paddle around the lake which makes an unforgettable romantic treat!
Palacio de Cristal is a stunning building made almost entirely out of glass! Built in the late 1800s, the palace slightly resembles a conservatory but is actually used as an art gallery for traveling exhibits.
The Rosaleda Rose Garden is home to more than 1,000 species of 4,000 brightly colored roses that bloom during the springtime. The garden also has ivy-lined trellises and marble fountains that make you feel as if you were walking through a fairytale!
Our Favorite Places to Stay in El Retiro Park
MUST READ – Take a look at our guide to the best party hostels in Madrid.
#13 – Toledo
One of the most religious places to see in Spain
A 30-minute train ride from Madrid

Famous regional cuisine
The cultural melting pot of Christian, Islamic, and Judaic religions gave Toledo the deserving name of "The City of the Three Cultures". This UNESCO World Heritage Site has large communities and worships sites for all three religious groups, which adds to its historic charm.
If you don't visit Toledo for the unique blend of religion and cultures, then come just to taste the world renown cuisine! This gastronomic city makes some of the best regional dishes in Spain, and also produces treats like Manchego cheese and marzipan.
Castillo de San Servando is a monumental medieval castle that originated as a monastery dating back to possibly 1,000 years ago. However, it's now a popular youth hostel for backpackers and international travelers!
Synagogue of El Transito is located in the Jewish Quarter of Toledo and is known for it's ornately carved stucco walls and ceilings. While visiting the Synagogue, don't miss the Sephardic Museum located inside.
Inglesia de San Andrés is a church with a basement crypt filled with over 60 mummies! Visitors can see the surprisingly well-preserved bodies of nuns and dukes that lived and died in Toledo.
Our Favorite Places to Stay in Toledo
Editor's Recommendation! These are the staff pick for the top hostels in Granada (for all budgets!)
#14 – Sierra De Guadarrama National Park
Over 15,000 types of plants

Easy day trip from Madrid
Spain's fifth largest national park is an outdoor enthusiast's dream! Surrounding the Sierra De Guadarrama Mountain range, Sierra De Guadarrama National Park is a popular destination for hikers, cyclists, campers, and climbers who are interested in exploring the soaring peaks and lush forests of Spain.
Depending on the time of the year you visit, you might experience intense winds and thunderstorms or dry humid temperatures, so come prepared with the right clothing and equipment.
Valdesqui slope on the Sierra de Guadarrama is the perfect location for a snowy ski resort. This popular ski town is quite busy during the winter when visitors and locals flock to its slopes for fresh powder.
Schmid Trail is a fairly easy hike that starts through flower-filled meadows and shallow streams and ends up inclining through the Collado Ventose prairie. It's almost 8-kilometers one way, so be prepared to spend the majority of your day on the trail!
Los Robledos Viewpoint has sweeping views of the El Paular Valley, Mount Carpetanos, and Penalara massif. You can drive straight to the viewpoint, so there's no excuse not to miss this gorgeous photo opportunity!
Our Favorite Places to Stay in Sierra De Guadarrama National Park
The BEST Hotel in Sierra De Guadarrama National Park → Casa valsain
#15 – Consuegra
An awesome place to visit in Spain for half a day!
Famous Don Quixote windmills

Middle of saffron plantations
Book lovers rejoice! If you've ever read the 17th-century novel Don Quixote, then you should be quite familiar with the town of Consuegra and it's infamous windmills. Although the windmills attract tourists far and wide, there is much more to this alluring town than what was depicted in the book.
Consuegra is also home to some amazing summer festivals, high-quality handicrafts, and delectable restaurants. And since it's within close proximity to Madrid, Consuegra makes for an excellent day trip outside the city.
The windmills of Consuegra are clearly the biggest attractions in the town. A dozen white and blue windmills line the top of Calderico hill, which makes for an amazing site when driving into the city of Consuegra.
Castle of Consuegra is a 12th-century fortress that's perched on the Calderico hill next to the windmills. The climb to the top may be steep, but you'll have a picture perfect view of Consuegra and the surrounding windmills.
Saffron is a major export from the city and there's even a festival to celebrate it in September! If you're not in town for the festival, then you can purchase this delicate spice in many shops in the city center.
Our Favorite Places to Stay in Consuegra
#16 –

Playa de la Malvarrosa
Perfect for swimming and sunbathing

Many beachfront restaurants, cafes, and shops
The seaside location of Valencia means you're never too far away from a beautiful beach! But the popular Playa de la Malvarrosa might take the cake for the most gorgeous playa in the whole city.
This wide, sandy beach stretches over 1-kilometer starting at the city center's port and runs parallel to a pedestrianized promenade perfect for people watching. After a full day of sunbathing, hit up one of the many beachfront bars and restaurants next to the promenade.
Cycling is a popular activity on the promenade during the day. You'll find many bike rental shops that hire bikes by the hour, so you can breeze through the warm, Spanish air while enjoying the sites of the beach.
Volleyball can be played at one of the several courts that have been set up on the beach. They are usually first come first served, but feel free to ask the locals to join in on their game if the courts are occupied!
Malvarrosa Sandcastles are some of the most impressive works of art, and you'll be lucky to see them if you come on a day when the artist is on the beach! Some of them might even be taller than you!
Our Favorite Places to Stay in Playa de la Malvarrosa
#17 –

Turia River
Diverted after the flood of 1957

Rebuilt as a green, entertainment space
The Turia River might flow through Spain for 280-kilometers, but the area of the river near Valencia is a historic landmark that is now a wonderful site to visit during your travels.
Historically, the river has had a rocky relationship with Valencia, flooding almost three-quarters of the city that devastated thousands of people and buildings back in 1957. Soon after, the riverbank was transformed into a gorgeous park, where locals and visitors can enjoy a leisurely day walking its banks.
Turia Gardens is a 9-kilometer green park that runs next to the Turia River. This park has something for everyone, from lush gardens to jogging and cycling paths to children's playgrounds.
Palau de la Música is a musical theater that sits on the bed of the Turia River and is home to the Orchestra of Valencia. The theater also hosts a variety of events and other concerts that travel through Valencia.
The City of Arts And Sciences is a stunning, modern building that looks like a giant, glass eye rising from the ground. This entertainment complex is home to a planetarium, interactive museums, oceanographic park, opera house and much, much more.
Our Favorite Places to Stay in Turia River
Recommended Article – Take a look at our AMAZING guide to the best party hostels in Barcelona.
#18 –

Seville
One of the most amazing places in Spain!
The 4th largest city in Spain

Home to three UNESCO World Heritage Sites

Origin city of Flamenco dancing!
The capital of the southern region of Andalusia is Seville, a charming metropolitan city rich in architecture, culture, and history that sits next to the Guadalquivir River. Although it's one of the largest cities in Spain, Seville manages to feel intimate with it's winding medieval alleys and cozy restaurants and cafe.
Whether you're looking for delicious tapas, Gothic architecture, or just wanting to lounge by the river with a glass of sangria, then Seville has it! Also, if you are staying in Seville, you should check out our post about the best hostels in Seville.
Real Alcazar is a breathtaking palace that is one of the biggest highlights in Seville! Originally built in 913, the Real Alcazar is a gorgeous example of Mudéjar architecture, from the arched marble columns to the green courtyards and gardens filled with crystal pools.
Cathedral de Sevilla is the largest Gothic church in the world that is stunning from the inside out. For a sweeping view of the city, climb the Giralda Tower, which was originally the minaret when the church was the Great Mosque of Seville.
Barrio Santa Cruz is a trendy neighborhood in the historic center of Seville. You'll find everything from boutique hotels to hidden tapas restaurants lining the ancient, cobblestone streets.
Our Favorite Places to Stay in Seville
PS – have a look at our guide to the top hostels in Valencia, Spain – for all budgets!
#19 –

Granada
Home of the famous Alhambra

Trendy neighborhoods and hangouts
Nestled at the foot of the Sierra Nevada Mountains is a trendy, alternative city with some of the most amazing Islamic-influence monuments and architecture. With a large student population thanks to the local University of Granada, you'll find plenty of affordable cafes, bars, and restaurants throughout the whole city.
Despite being one of Spain's most beautiful cities, Granada is far less touristy than it's neighboring Spanish cities, and with its close proximity to the mountains, is a great option for visitors who want to taste a little of everything!
PS – Save a bit of cash in Spain with our EPIC guide to the best hostels near Madrid Airport.
Alhambra Palace is a 14th-century complex with ornate palaces and green gardens, and considered the biggest attraction in all of Granada! This Islamic citadel is a landmark that mixes Andalusian and Arab architecture and cultures.
Generalife Gardens are worth exploring after your visit to Alhambra. You'll find colorful rose gardens, trickling water fountains, and mosaic tiled pathways. Generalife Gardens also has one of the best views of the Alhambra!
Albayzín Quarter is an Arab-influenced neighborhood set in the hills of Granada. The homes are crisp, white little boxes and you can get lost for hours wandering the narrow streets looking for shops and cafes.
Our Favorite Places to Stay in Granada
Check this out – If you are headed to Alicante check out our guide to Alicante's best areas to stay!
#20 –

Marbella
High-end shopping, resorts, and restaurants

Over 25 beaches

Roman ruins
Situated on the coast of the Mediterranean sea, Marbella may be known as a popular tourist destination, but its history as a Roman settlement makes it an astonishing cultural location that can't be skipped when visiting southern Spain!
In between the white beaches and cafe-lined plazas lay several ruins that date back to the 10th-century. If you're looking for a warm, tropical escape that also has some interesting educational landmarks, then make sure to add Marbella to your bucket list!
Ermita del Santo Cristo de la Vera Cruz is a church located in the middle of Marbella's old city center. The conjoined bell tower's roof is a beautiful ceramic mosaic of white and blue tiles!
Golden Mile is a 5-kilometer long stretch of mansions, villas, golf courses and fine dining restaurants that cater to the affluent Spaniards that have made Marbella their summer destination.
Puerto Banus is a wealthy port bobbing with hundreds of expensive yachts and sailboats. It's also home to Marbella's most upscale restaurants and bars attracting upscale patrons looking for a night of fun and entertainment.
Our Favorite Places to Stay in Marbella
#21 –

Sierra Nevada Mountains
Go skiing in southern Spain!

Climb to the summit of several mountains

Explore three small villages
Home to the highest mountain peak in Spain at almost 3,000-meters, the Sierra Nevada Mountain Range is a popular attraction with plenty of warm and cold weather activities!
Running between Granada and Malaga stretches over 850 square kilometers, making it a vast and sprawling location to explore. Spend the weekend hiking or skiing, or if you're short on time, drive through the quaint villages and towns that dot the sides of the mountains.
Hoya De La Mora can be reached by car, making it an accessible viewpoint for some of Sierra Nevada's most jaw-dropping landscapes. Hikers can also start their hike to the Mulhacén peak from this spot.
Pampaneira is a charming village you'll encounter in the mountains. Although there are fewer than 350 residents, Pampaneira still has several guesthouses, shops, and restaurants for tourists.
Skiing Veleta is the most popular activity on the Sierra Mountains during winter. There are over 100 different marked ski paths ranging from beginner to advanced skill levels.
Malaga is great! Malaga's hostels are great too!
#22 –

Lanzarote
A must visit place in Spain for the weekend
The 3rd largest island in the Canary Islands

Unique volcanic landscape
Although it may not be the biggest island in the Canary Islands, Lanzarote is a stunning destination with some of the most unique landscapes of any island in the world! Lanzarote is not your usual tropical island but is instead a land filled with volcanic mountains and rugged black terrain.
You'll still find a handful of white sandy beaches in the popular tourist resorts, but it's unforgettable mountain ranges and deserts really make Lanzarote stand out.
Timanfaya National Park lets visitors explore the active volcano of Timanfaya, and it's surrounding red volcanic soil. After the bus tour of the park, make sure to eat at the restaurant located at the top of the hill, where you'll be able to order chicken that was thermally cooked with volcanic heat!
Playa Blanca is located on the southern tip of Lanzarote and is a popular tourist town filled with tapas restaurants, diving school, and several upscale resorts. Attracting mostly European tourists, Playa Blanca has some of the cleanest, tropical beaches on the whole island.
Puerto Del Carmen is another resort town not far from the main airport. Some of the best nightlife can be found in Puerto Del Carmen, ranging from karaoke bars to nightclubs.
Our Favorite Places to Stay in Lanzarote
#23 –

Tenerife
Cool place to see in Spain with friends!
Mount Teide is Spain's highest mountain

Plenty of all-inclusive resorts and hotels
Spain's most populated island is Tenerife, a wonderful vacation spot filled with everything from raging nightclubs to tropical beaches. Home to the tallest mountain in Spain at almost 4,000-meters, Tenerife has a variety of outdoor activities beyond just relaxing on the beach.
The parks have stunning hiking trails and the waters are clear and inviting for divers and snorkelers. Tenerife really is a slice of paradise, and has something for every type of tourist!
Teide National Park cannot be missed during your visit to Tenerife. Whether you're hiking on one of the many trials, taking pictures on the observation deck, or riding the cable car to the summit, you'll find something exciting to do on Mount Teide!
Los Gigantes Cliffs rise 800-meters from the sea which will make your jaw drop when you first see them! For the best view, drive through the village of Los Gigantes until you reach the Mirador Archipenque viewpoint.
Playa de las Américas is the popular resort town located on the southern part of the island. You'll find the best resorts, restaurants, and shopping centers in Playa de las Américas, which also boasts lively nightclubs when the sun goes down.
Our Favorite Places to Stay in Tenerife
#24 –

Parque Natural Los Alcornocales
Opened in 1989

Mountains, hills, and caves galore
The sprawling park of Natural Los Alcornocales is home to sixteen small villages nestled in the dense uninhabited forests of Mediterranean trees. The trees in the park are most famously harvested for their cork, making Parque Natural Los Alcornocales one of the largest cork producers in the world!
Whether you're wandering through the small towns mingling with locals, or checking out the nature of the prairies and forests, Parque Natural Los Alcornocales is a hidden gem in southern Spain.
Cueva del Tajo de las Figuras are hidden caves known for their bright, red historic paintings. A walk through the caves show birds, deer, and different human figures dating back an astonishing 4,000 years ago!
Mushroom Hunting is a popular activity near the town of Jimena de la Frontera. Chanterelle mushrooms are by far the most common mushroom to find during the later summer in the park.
Jimena de la Frontera is a village located in the park with over 10,000 residents. Don't miss the Castle of Jimena de la Frontera, which was constructed in 750 AD!
Editor's note – If you are going to stay in Barcelona, you should check out our article about the best hostels in Barcelona.
#25 –

Cordoba
Originating as a Roman settlement, the city of Cordoba soon became a Muslim empire capital before being recaptured by Christians during the Reconquista in 1236. You'll find many different examples of Moorish architecture, which is commonly found throughout the Andalusia region of Spain.
However, Cordoba also has its fair share of gardens and parks, where you can escape the bustling city life. Watch out if you're planning to visit during summer because Cordoba has the highest temperatures in all of Spain!
Mezquita is one of Spain's oldest Mosques and is now a designated UNESCO World Heritage Site. It's a stunning piece of Islamic-Spanish architecture, with vibrant red and white columns and arches.
Calleja de las Flores is a very narrow, but stunningly beautiful street that leads to a large plaza. It's perfect for a romantic stroll or for a view of the neighboring Mezquita.
Palacio de Viana is an aristocrat home turned museum with twelve different ivy-lined gardens and patios hidden in the courtyards. The inside of the 17th-century home is a carriage museum and a glamorous library.
Our Favorite Places to Stay in Cordoba
Spain is one of those countries that has something for every type of traveler. You'll love the beachside towns if you're looking for peace and quiet or the bustling artistic neighborhoods in the big cities if you're looking for culture and entertainment. There is so much of Spain to explore, so go out there and see for yourself!
***Disclaimer*** Some of the links in this post are affiliate links. This means that if you book your accommodation through the site, One Weird Globe will earn a small commission at no extra cost to you. Your support helps me keep the site going :)
Latest posts by Clair Ricketts
(see all)