Madrid is one of the best European destinations, with historic and cheap attractions, a rich culture, and brilliant nightlife. One of the best things about Madrid is that you can spend weeks here without it costing too much! There are so many activities that you'll want to try, so we've found all the best cheap hostels in Madrid so you can spend your money on more exciting things. 
Whether you're spending a weekend in Madrid or seeing what it feels like to live here, you'll have an incredible stay! Choose between party hostels, cultural hubs, and activity-rich areas. There's something for everyone!
Quick Answer: Best Cheap Hostels in Madrid
Best Overall Cheap Hostel in Madrid – Ok Hostel Madrid
Best Cheap Hostel in Chueca Neighborhood – Room007 Chueca Hostel
Best Cheap Hostel in Madrid Old Town – Mola Hostel
Best Cheap Youth Hostel, Madrid – Safestay Madrid
Best Cheap Hostel near Plaza Mayor – Far Home Atocha
Best Overall Cheap Hostel in Madrid
Set in a beautiful historical building with modern facilities

Fantastic community vibe, with an outdoor terrace and communal lounges

The bar is a great place to get to know your new friends – with 1 free welcome shot!
Ok Hostel is the best hostel in Madrid! The enthusiastic staff host regular events, like walking tours, bar crawls, and exciting communal dinners. The rooms all have en-suite bathrooms, and the beds are super comfortable. This is a fantastic place to meet people and get to know the incredible city of Madrid!
Heading to Barcelona? Save some money with our guide to the coolest hostels in Barcelona!
Best Cheap Hostel in Chueca Neighborhood
The trendy hostel is located in one of Madrid's trendiest neighborhoods

Fun activities include walking tours, flamenco shows, and tasty tapas tours

Stick to your budget with a well-equipped kitchen or grab lunch at the gastropub
If you're looking for an easy holiday in Madrid, this is the best hostel for you! It's centrally located, with something going on almost every day. The staff is also very happy to help you plan your trip, and a free walking tour will introduce you to some of the best places in Madrid!
Editor's Recommendation! These are the staff pick for the top hostels in Seville (for all budgets!)
Best Cheap Hostel in the Madrid Old Town
Located in the popular Old Town, Mola Hostel is perfectly positioned for both nightlife and historic touring

The atmosphere is creative and fun, and the design simple and modern

Clean rooms, comfortable beds, and friendly staff make it great
One of our favorite Madrid hostels, Mola Hostel is the perfect base in Madrid's Old Town! Meet fellow travelers on one of the many organized activities, and explore the many bars, clubs, and cafes in the area. The hostel is also a few steps away from public transport, so you can easily reach the rest of Madrid!
Spain is amazing! And the best hostels in Madrid will blow you away!
Best Cheap Youth Hostel, Madrid
A speak-easy pub with live DJ sets and an in-house movie theatre make this a fantastic youth hostel

Safestay is fantastically located, surrounded by chic and quirky stops

The simple monochromatic design contrasts with the charming 19th-century building 
Safestay is an awesome place to come back to after a long day taking in the beauty of Madrid! Watch the bustling city with a drink in hand from the rooftop terrace or make a snack in the communal kitchen. Don't miss out on the frequent pub-crawls – you're bound to be friends with half the hostel by the end!
The Best Travel Backpack EVER MADE!?!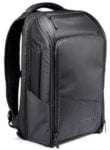 We are obsessed with backpacks – we've tried them all! And our favourite carry on backpack in the WORLD is the Nomatic Travel Backpack. This backpack has revolutionized the backpack industry and will change the way you travel forever :) Check it out here!
Hang out in the games room or at the pool table, or head to the in-house bar and restaurant

Enjoy your own space in the cabin-style dorms and make use of the book exchange

The great perks and beautiful building make for a brilliant stay!
This centrally located hostel is another of the very best hostels in Madrid! You'll want for nothing, with great amenities and services. The rooms are attractive, large and comfortable. The bar and restaurant serve fantastic low-budget local cuisine and drinks. Whether you're interested in meeting people or chilling in your own group, you'll have a great time here!
Editor's Tip: make friends by staying at a cool hostel in Valencia!
Best Cheap Hostel near Plaza Mayor 
Bright and colorfully decorated with a laid-back vibe

Far Home Atocha is perfectly located and in a gorgeous building

Feel at home in the comfortable rooms and make use of the communal kitchen
This fantastic budget hostel is located right on Madrid's main street! You cannot get more central, or at a better price. It's also very welcoming to older travelers, so if you're over 30 and looking to distance yourself from the younger crowd, you can't get better than this! Hearty breakfasts are available daily, and the communal kitchen is fantastic!
Looking for the Party? We've got you covered with our guide to the best party hostels in Madrid!
Las Musas offers some fantastic activities, including drinking game nights and flamenco shows!

One of the best hostels in Madrid, Spain, Las Musas has fantastic staff and a 24-hour reception

You can use common areas and luggage storage even before your room is ready to move in
Take advantage of the lockers, book exchange, and handy lift to carry you up to your room in the early hours of the morning! You're going to have a fantastic holiday here, meeting new people and experiencing Spanish charm and flavors! Stay in a female-only dorm, a mixed dorm or a private room.
Editor's Note: You can have a great time in Barcelona staying at one of the top party hostels!
This beautiful hostel is situated in a refurbished 15th-century Spanish house

A wonderful free breakfast makes no difference to the price!

It's an affordable space suited to many different interests with a lively atmosphere
A few minutes walk from the Tribunal metro station, Mad4You is an amazing budget hostel! Free, delicious breakfast is served daily. The neighborhood is artsy and well-suited to young travelers. You can make use of the kitchen until midnight, and there's a book swap!
Editor's Note: Get to know the city from these great hostels near Madrid Airport!
For a little quirk, color, and enthusiasm, Way Hostel is one of the best in Madrid

They arrange daily events, including Saturday tango dance lessons!

Rooms are spacious and comfortable, and the staff is incredibly helpful
Way Hostel is the perfect place to let off steam and relax after a long Spanish adventure. You can enjoy some privacy and relaxation, or join the group tours to see all of Madrid! Many nights you'll find the sangria flowing, and the conversation to match.
Planning to visit Barcelona? Some of the best hostels are near Barcelona Airport!
Room007 Ventura Hostel is a lovely boutique hostel for low-budget luxury

The in-house gastropub is one of the best and most popular among locals

Go on a free walking tour or join one of the frequent pop-up events and markets
This lovely little hostel is located in Barrio de las Letras, Madrid's literary district! The rooms are really beautiful, with simple decor and all the amenities you'd like. The hostel has two elevators and is wheelchair-friendly! The neighboorhood is perfect for foodies and culture enthusiasts!
Have some time? Get out of the city with these epic day trips from Madrid!
Centrally located in a brilliantly refurbished 1930s building

Sip on cocktails at the rooftop bar or enjoy Spanish cuisine at the restaurant

Generator Madrid is wheelchair-friendly, with an elevator and easy access
A wonderfully cultural hostel, staying at Generator Madrid is an excellent way to immerse yourself in the city. It's located near some of the best Madrid nightlife, as well as some amazing attractions, like the curiously placed Templo de Debod! They have under-bed security lockers for perfect convenience!
Enjoy your stay in Madrid! Check out our guide for what to do in Madrid while you're there!
This small budget hostel is modern, well-furnished and very clean

The staff is really friendly and helpful, and the hostel host is very funny!

A continental breakfast is served every day, and there are great free amenities
Stay at this elegant hostel to feel like you're home in Madrid! The location is perfect, close to some of the metropolis' best museums and attractions. The kitchenette is well-equipped, and the rooms are large and airy. Staff can help you reserve shows and tours, and find all the best activities!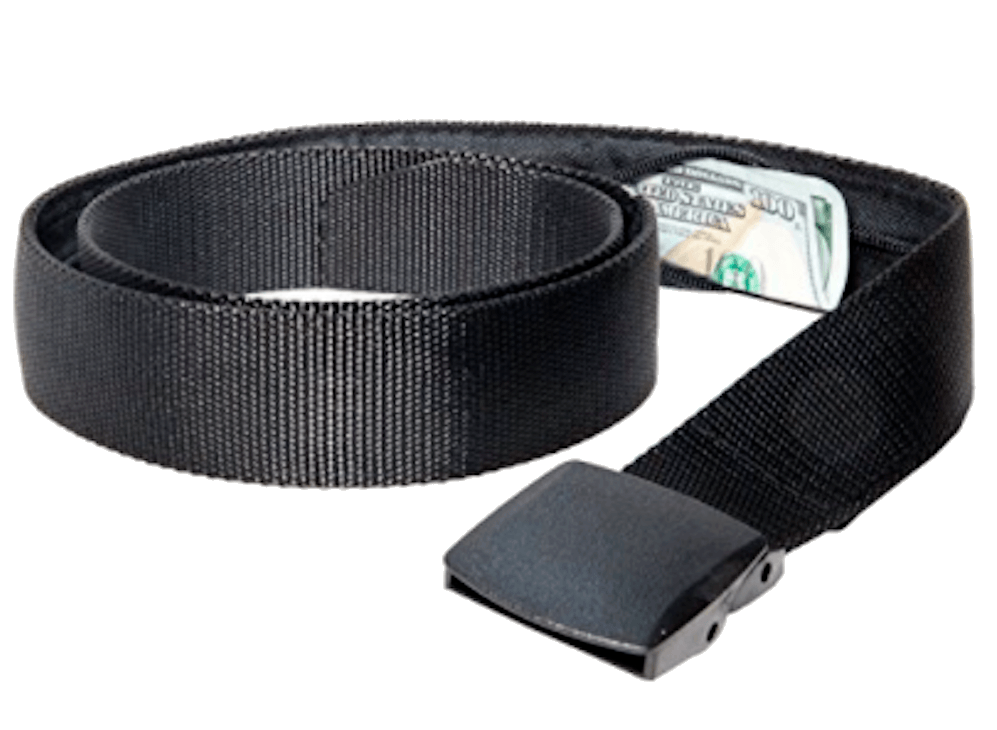 If you are traveling you should ALWAYS have emergency cash hidden on you! Security belts are great because they are affordable and can fit a ton of stuff in them (great for peace of mind!). Check out our favorite travel belt!
The comfortable common room has a TV, and the outdoor terrace  has a great view

Everything is provided – just bring a padlock for the lockers!

The communal kitchen is clean and well-kitted, and the staff is super helpful
Choose between a mixed dorm and a romantic private room at this exciting hostel! Barbieri is full of backpackers. The showers always have hot water, and the beds are really comfortable and large! It's everything you could want. The team is really friendly and very capable.
Spain is amazing! And these spots to see in Spain are unmissable!
This social hostel is fantastic value for money, and one of the cheapest hostels in Madrid!

The relaxed atmosphere and fun shared spaces make it great fun

Staff can send you off with bike hire and a free map with directions to all the top Madrid attractions
Stay in a cabin-style bed with a light, plug socket, and fast, free wifi! The hostel has a lovely bar and lounge where you can meet people and spend some time relaxing out of your room. The location is great for those looking to experience Madrid's culture and history, or the vibrant nightlife!
Spend time with locals and tourists at this fun-loving hostel

A big, tasty breakfast is included in the price, so you'll leave every morning happy and full of energy

Daily housekeeping is provided, and the amenities provided are lovely
If you're interested in staying in a smaller hostel where you can get to know all your fellow travelers, MuchoMadrid is the best hostel for you! The five rooms are small and cozy, and you can hang out with your new friends in the kitchen while you cook up a storm, or in the lounge! You can also book out a room for your group!
Hostal Los Alpes has some of the cheapest private rooms in Athens

It's a great place to spend some time alone or with a partner

Rooms are clean, comfortable and private, with televisions and en-suite bathrooms
If you're looking for a private room in a perfect location, you won't get better with Hostal Los Alpes! Located near Madrid's best nightlife, you're bound to have a great time. Every room has safes, a television, a bathroom with a shower, and air-con! The staff is terrific, and the recent refurbishing means everything is fresh and beautiful.
Centrally located and surrounded by Madrid's best neighborhoods and attractions

Make the most of your holiday with the tasty free breakfast and frequent bar crawls

Great for all travelers, with spaces and activities for solo travelers, couples and groups
Our last Madrid hostel is a charming place with lots to offer! You can catch up with the folks back home on their computers or with the wifi. The common rooms are cozy and colorful, and you can check out the activity board to see what activities to join and where to meet people. You can even add your own!
Conclusion
With such incredible budget hostels, a vacation in Madrid doesn't have to cost much at all! Especially if you're joining free activities and fun. 
The city has such a diverse selection of budget accommodation! You can find a place where parties are held and joined every night, or a calm and quiet hostel in one of Madrid's cultural neighborhoods!
We've found hostels for every kind of traveler and in all the best of Madrid's neighborhoods! You can choose according to your interests, or the area. No matter which hostel you choose, you're bound to have an amazing time exploring Madrid, and without breaking the bank!
***Disclaimer*** Some of the links in this post are affiliate links. This means that if you book your accommodation through the site, One Weird Globe will earn a small commission at no extra cost to you. Your support helps me keep the site going :)
Latest posts by Aiden Higgins
(see all)