Vienna is an enchanting city filled with a rich history, fascinating culture, and impressive architecture. Tours of Vienna, Austria are a fun way to experience the highlights of the city. Whether you're a first-time visitor, or you've traveled to Vienna before, there's always something new to discover in the Austrian capital city!
We've put together a list of the best Vienna, Austria tours that will guarantee you make the most of your time here. They provide visitors with an easy and convenient way to experience all that this beautiful city has to offer!
• The 21 Best Tours in Vienna •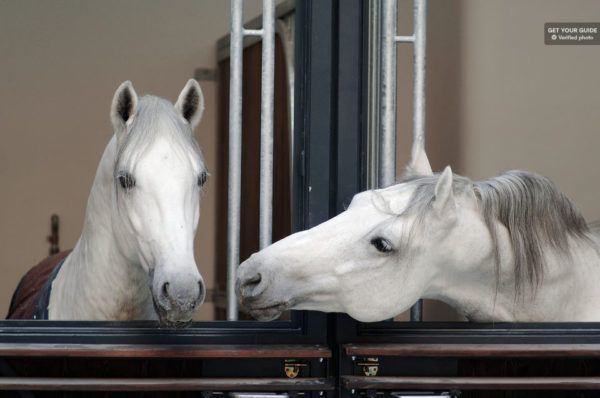 $$

55-minutes

Learn about the history of Vienna's equestrian tradition

Visit Vienna's historic Winter and Summer Riding Schools
With this exclusive behind-the-scenes tour you'll visit Vienna's iconic Spanish Riding School. This famous establishment has been in continuous operation for more than 450-years! Learn about the magnificent Lipizzaner stallions and see them up-close!
Marvel at the unique Austrian architecture at this centuries-old institution. See the Baroque-style Winter Riding School and the Stallburg, a Renaissance structure. Escape the busy city for an hour with this Vienna tour.
$$

2-hours

Skip-the-line ticket to Schönbrunn Palace & Gardens

Guided tour of one of Europe's most impressive Baroque palace complexes
This is one of the best Vienna tours for history buffs. You'll start this guided-tour with a 30-minute walk through the Baroque Gardens of Schönbrunn Palace. Next, continue on to the stunning summer residence of the imperial family!
You'll benefit with quick and easy access into the palace with a skip-the-line ticket. Tour 22 staterooms as well as the Great Gallery and the Hall of Ceremonies. Schönbrunn Palace is Austria's most visited tourist attraction, making this one of the best tours Vienna has to offer!
Want to see more than just Salzburg? Take a day trip from Salzburg to get to know Austria!
$$

90-minutes

LIsten to classical Viennese musical arrangements

Enjoy performances by artists at the highest technical level of excellence
Listen to the magical music of Mozart and Strauss' most popular arrangements, performed by the renowned Orchestra of Old Vienna! See the hall where Strauss directed his orchestra and be enchanted by his classical compositions.
Enjoy performances by musicians, opera-singers and ballet soloists. Vienna has been shaped by its classical music culture, don't miss the chance to experience this unique facet of the city's history when touring Vienna!
Check this out – the 11 best boutique hotels in Vienna will blow you away!
$$

3-hours

A great way to learn the layout of the city

Regular stops are made for breaks and pictures
Let's be honest, being a bike tour guide has to one of the the best traveling jobs, which is why they are so much fun – especially this three hour tour ride through the heart of Vienna! For 3-hours you'll follow your expert tour guide along bike paths and less congested city roads. Learn more about the city's fascinating history and facts about each site you visit!
Leisurely pedal past Vienna's most popular attractions including the Vienna State Opera House, Austrian Parliament Building, the Donau Canal, Town Hall, and more! A Vienna bike tour is a fun way to see the city's highlights
Austria is amazing! And the best hostels in Vienna will blow you away!
$$

24-hours

Easily travel from one Vienna attraction to the next

Tour Vienna and sightsee at your own pace!
This Vienna city tour makes hitting all of the city's attractions easy and convenient. There are well-placed bus stops spread out over the city coinciding with Vienna's main attractions. These big red double-decker buses are easy to spot and always have plenty of seating!
Enjoy unlimited usage of this bus for 24-hours! Sit up-top and take in the panoramic views of the city while listening to an audio guide. Free WIFI is also available on all buses!
$$

2.5-hours

Focus on the city's attractions relating to Hitler and WWII

Learn about Vienna's history as you explore the city on foot
.On this historical walking tour, you'll learn about the social and political climate of Vienna during WWII. Learn about Adolf Hitler's early years and how Vienna came to influence his ideology.
Find out what happened to the city's large Jewish community during and after the war.
You'll see the only synagogue that survived the Nazi regime and stop at Vienna's Holocaust memorial! This is one of the most insightful history tours in Vienna, Austria.
$$$$

3-hours

Explore the historic city of Vienna on a Segway; a fun and modern mode of transport

Glide by the city's top attractions as you're lead by an expert tour guide
Segways tours of Vienna, Austria are a great introduction to the city's highlights. Following a brief training period, you'll set out with your tour-group for 3-hours of fun!
Glide past the imperial Hofburg Palace, the Parliament buildings, St. Stephen's Cathedral, and more! Learn the history of Vienna from your expert tour guide and stop for multiple photo opportunities along the way! Explore Vienna with this fun and futuristic mode of transportation!
Editor's Recommendation! These are the staff pick for the top hostels in Salzburg (for all budgets!)
$

20-minutes

Watch a traditional Austrian delicacy being made

Enjoy a fresh piece of Viennese apple strudel
Looking for unique things to do in Vienna? Why not enjoy a Strudel Show! With this option, you'll visit the former court bakery inside Schönbrunn Palace! People have been baking for centuries at this historic vault inside the palace.
Watch this tasty treat being made and enjoy your own piece of freshly baked Viennese apple strudel, right out of the oven! At the end, you'll be given the original Viennese apple strudel recipe to take home with you.
$

2-hours

A Fun and informative walking tour of Vienna

A great introduction to the city and the best way to learn the layout
Explore the highlights of central Vienna with a walking tour. Visit popular sites including St. Stephen's Cathedral, the Blutgasse District, Mozart's former residence, the Hofburg Imperial Palace, and more!
Learn about Vienna's traditional coffee houses and venture off the beaten path with a trip to the Blutgasse district. This is one of the best tours in Vienna to learn about the city's history, culture, architecture, and people.
Have some time? Get out of the city with these epic day trips from Vienna!
$$

75-minutes

Watch an orchestra perform using historic instruments

Enjoy an evening of classical music inside a 17th-century Vienna church
Visit Vienna's baroque-style church, the Karlskirche, and enjoy a wonderful evening listening to Vivaldi's Four Seasons. This classical music masterpiece will take you on a journey through the four different seasons using historic instruments to express each season of the year.
Enjoy the rich and flowing concertos of a string quartet and basso continuo. Admire the stunning architecture that surrounds you and enjoy superb acoustics. This concert is a must for any music-lovers touring Vienna Austria!
$$

1-hour

Enjoy timeless classics by famous composers

Admire the richly gilded interior of St. Peter's Church
Step inside St. Peter's Church for a musical evening led by the talented Classic Ensemble Vienna. Hear the famous compositions of Vivaldi, Schubert, Beethoven, Mozart, Bach and Haydn; played by highly skilled musicians.
St. Peter's Church was built in the early 18th-century. It is one of the most beautiful baroque-style churches in Vienna and is an architectural splendor! This is one of the best things to do in Vienna for fans of classical music.
MUST READ! You've got to visit these places in Austria when you're there!
$$$

30-minutes – 1-hour

Discover the sights of Vienna via a private vintage car ride

A knowledgeable driver who doubles as your tour guide
Explore the streets of Vienna with a chauffeur and electro vintage car ride! Enjoy a pleasant car ride through the city while your private driver narrates your journey with facts about Vienna's history. Admire the city's most important monuments without crowds of tourists surrounding you. 
You'll have the option to add a bottle of Sparkling Austrian Wine to your trip. The drinks will be served directly inside the car during your sightseeing tour! This is one of the best Vienna private tours available!
$$$

2.5-hours

Enjoy a delicious 3-course meal made of regional specialties

Listen to popular melodies in the vaults of Vienna's City Hall
Enjoy an evening of entertainment with a traditional Viennese dinner and show! Witness live performances from a colorful cast of characters dressed in traditional Austrian attire. Performers include singers, dancers, and instrumentalists.
Listen to famous operettas, well-known melodies from the film "The Sound of Music," and other popular instrumental pieces. Enjoy a wonderful 3-course meal of typical Viennese appetizers, beef roulade, Austrian pasta and a buttermilk soufflé with stewed plums! Special meals for groups are also available upon request.
Still haven't booked for Salzburg? Find out where to stay in Salzburg for any type of trip!
$$

90-minutes

Discover what lies below the streets of Vienna

See well-preserved mummies as you visit crypts and basements
Explore the mysterious underground sections of Vienna with this unique walking tour. Go below the city streets and witness the archaeological excavations at Michaelerplatz. See an exposed section of an old Roman city and a cellar from the 17th century!
Visit the crypt of St. Michael's Church, an area of the church where 4,000 people are buried, including the mummies of rich and notable figures! This is one of the most interesting Vienna sightseeing tours available!
$

1-day

Audio guide available in 13 languages

Admission into Mozarthaus, Mozart's former apartment in Vienna
Enjoy a tour of Mozart's former apartment in Vienna, with an audio guide! Go at-your-own-pace as you explore the 3-floors of this well-preserved residence, home to Vienna's most prominent composer. Exhibits are spread through every room of the apartment.
Guests simply plug in the number found on the exhibit into their audio guide and they'll be told the history of the piece they are viewing. See where Mozart lived from 1784 to 1787 and composed more music than anywhere else!
$$$

2-hours

Enjoy 7 delicious Austrian specialties

Learn about Austria's culinary history
Treat your taste buds to delicious Austrian deliciously at the "Stefanie" restaurant, inside the oldest hotel in Vienna! Learn about Austrian cuisine in a fun group setting.
Mains include veal goulash, beef soup, Viennese schnitzel, and boiled filet of beef. Finish off with a dessert of plum jam turnovers, apple strudel, and shredded pancakes! Wash it all down with coffee, beer, and wine!
Going to Vienna? This guide on fun stuff to do in Vienna hits all the highlights!
$

2-hours

Hear spooky stories, local legends, and terrifying true-crime

Visit Vienna's most haunted locations
Discover a darker side of Vienna on this unearthly walking tour that takes you through the city center. Experience Vienna at night, when the tourist crowds have thinned out.
Hear tales of Vienna's vampires and witches as you discover which buildings in the city are haunted! This walking tour takes you past the Hofburg Palace, Augustinian Church, Neuer Markt, the Blutgasse district, and more! This is one of the best Vienna excursions for fans of dark history!
$$$$

13-hours

Travel from Vienna to the heart of the Austrian Alps

One of the most scenic day tours from Vienna
On this Vienna to Hallstatt day trip you'll escape the busy city for a day and travel through the beautiful Austrian countryside!
Start your tour by visiting Admont Abbey, one of the oldest monasteries in Austria. Next, enjoy a guided walking tour through the village of Hallstatt and learn about its fascinating history. Continue to the town of Gmunden, popular for its stunning scenery and surprisingly warm climate. Day trips from Vienna are a great way to explore more of this gorgeous country! 
Don't stop the party! Read up on Vienna's best party hostels too!
$$$

9-hours

Spend a day in the picturesque town of Bratislava, Slovakia 

Enjoy easy and convenient roundtrip transportation between Vienna and Bratislava
This Bratislava tour from Vienna begins in the morning. Travel by modern bus from Vienna to Bratislava, the capital of Slovakia. Once you arrive, your tour guide will show you around and introduce you to the historic Old Town.
Following your introduction, the day is yours to spend however you'd like! Wander around the city, enjoy some shopping, or try out the Slovakian cuisine! At 6.30 pm you'll meet back with your group and travel back to Vienna via a catamaran.
$$$$

4-hours

Enjoy a large sampling of Austrian products

Explore the best places in the city to eat and drink
On this guided food tour around Vienna, you'll experience Austria's food and wine culture.
Start the day at the obvious choice, a traditional Viennese coffee house.
After you've had your caffeine, this tour will take you to a market, bakery, butcher shop, and wine cellar! You'll sample Austrian cheeses, meats, and side dishes, as well as locally produced different kinds of vinegar, wine and sweets! You'll be guided throughout the whole tour and gain great insight into Austrian cuisine!   
$$$

4-hours

Explore the outskirts of Vienna with a fun electric fat bike

Visit areas of the city most travelers don't traverse
If you're trying to decide what to do in Vienna outside of the busy center, this tour is for you! Escape the crowds for an afternoon and explore the surrounding areas of the city with an electric fat bike!
Pass through beautiful vineyards and witness the most spectacular views of the city. See the River Danube and travel through Prater park, home of the famous Wien Ferris Wheel! This tour
also includes a traditional bratwurst and shandy (beer and lemon-lime drink).
FAQs about Vienna Tours
Now that you've seen the best tours Vienna has to offer, we thought we'd share a few commonly asked questions to make your booking process even easier!
How do I book a Vienna tour?
The easiest way to book a Vienna tour is with an online tour company. GetYourGuide makes booking tours easy. They provide you with all the details of your tour before-hand, so you know exactly what to expect!
What should I pack for a tour in Vienna?
Vienna is a very pedestrian friendly city, make sure to pack a good pair of supportive walking shoes so you can explore the city in comfort! If you're planning on attending any classical music performances, pack a nice outfit or appropriate evening wear.
How much money do tours in Edinburgh typically cost?
Vienna is a touristy city, and there are lots of activities and attractions to choose from. The range in tour prices varies based on inclusions and length of time. Tour packages guarantee you get the most for your money, and make the most out of your time. With such a large selection of tours available, there are prices to suit all budgets!
How much time do tours in Vienna last?
Vienna city tours last anywhere from 20-minutes to all day. Although, most tours last approximately 1-2 hours. Vienna day tours last between 9 and 13-hours. Short tour times can be a great advantage, as they will allow you to book several tours in one day!
Closing Thoughts on Vienna Tourism
By booking a tour of Vienna you'll be able to experience the aspects of this beautiful city that interest you most. As you can see, there is a wide range of attractions and activities to choose from, with options to suit every type of tourist! These hassle-free tours will allow you to fully relax and enjoy your Vienna vacation!
Experience the rich culture of Vienna in an entertaining setting and discover what makes this city so special and unique to other European cities. These tours will help you make the most of your visit to this enchanting Austrian capital!
***Disclaimer*** Some of the links in this post are affiliate links. This means that if you book your accommodation through the site, One Weird Globe will earn a small commission at no extra cost to you. Your support helps me keep the site going :)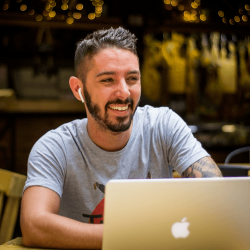 Latest posts by Aaron Radcliffe
(see all)