As the capital of Austria, Vienna attracts many travelers throughout the year. The city has a reputation for Imperial palaces, marvelous artworks, and captivating buildings. It's also known for its historically recognized past residents such as Sigmund Freud, Mozart, and Beethoven! All of this combined make for a fascinating visit.
While simply walking through the city streets can provide entertainment of its own, the city also offers a list of things to do while there. We've put together 31 must-do options for you to choose from during a stay in Vienna, Austria, so read on to find your top picks!
Our Favorite Places to Stay in Vienna
Vienna accommodation caters for every traveler. Here are our top picks.
The Coolest Hostel in Vienna
Stay in the heart of Nachtmarkt
Free walking tours of Vienna offered!
Enjoy the energetic vibe and welcoming atmosphere at Wombats hostel. Your gracious hosts will spoil you with a welcome drink at their onsite WomBAR before showing you to your dorm room. There are mixed dorms available for groups of friends, and private rooms as well.
Recommended Article: Looking for the best hostels in Vienna? Check out our EPIC Guide!
A Great Budget Hotel in Vienna
10 minute underground ride to the city center
All-you-can-eat buffet breakfast!
For something simple, yet homely, a stay at Ibis Wien Sankt Marx is exactly what your Vienna trip needs. Enjoy a warm welcome into your neatly furnished room and benefit from the hotel's amenities such as vending machines and computer stations.
The Best Luxury Hotel in Vienna
Onsite bar, library, and fitness center
Buffet breakfast
While pricier than other hotels, the Harmonie doesn't disappoint those looking for luxury. The onsite facilities, splendidly decorated rooms, and attentive staff members make this a great spot to enjoy a lavish getaway.
The Best Travel Backpack EVER MADE!?!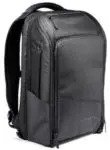 We are obsessed with backpacks – we've tried them all! And our favourite carry on backpack in the WORLD is the Nomatic Travel Backpack. This backpack has revolutionized the backpack industry and will change the way you travel forever :) Check it out here!
• The 31 Best Things to Do in Vienna •
Learn the secrets of Fiakerie
Enjoy a barn tour!
Take a carriage ride
Take a trip back in time and visit an original Viennese Fiaker stable. Take a guided tour of the barns and meet the hard-working Lipizzaner horses.
Learn the trade secrets of how these Fiaker rides work. Then, take a ride back to the city in this once-popular 18th-century mode of transport.
Still haven't booked for Vienna? Check out our favorite boutique hotels in Vienna
Discover Austria's best wines!
Pair wine with Austrian hams
Visit enthralling spots for tastings
Enjoy some of the most savored wines throughout Austria with a Vienna wine tasting tour. Make your way through the city, and stop at prominent places to appreciate a glass or two of wine.
Paired with delicacies such as Austrian ham, the wines go down well, and you get to see Vienna from a different perspective.
See the longest outdoor gallery!
Cruise along Vienna's river
A Vienna must-see
Cruise upstream along the Danube River and view the city's characteristic artwork along the riverside walls. Learn about the artists and enjoy the stunning scenery.
You can order delicious Viennese cuisine to enjoy during your cruise, and take advantage of the magnificent photo ops, too!
Will you be in Salzburg a while? Here's your guide to the top day trips from Salzburg for exploring the area!
Taste traditional Viennese apple strudel
Watch strudel being made
Take the recipe home!
Nothing beats a slice of warm, homemade apple strudel. A fun thing to see while in Vienna is a strudel show!
You can watch this traditional treat being made in the court bakery of the Cafe Residenz. Enjoy an entertaining show before you get to taste this scrumptious pastry, and receive a copy of the recipe.
MUST READ! You've got to visit Weird and Wonderful Destination Perfect for Students!
#5 – See St Stephen's Cathedral
One of the most important sites in Vienna
Open Monday to Sunday for visitors
Tour the Cathedral's catacombs!
Attend a religious mass
This famous landmark is a Vienna must-see. The cathedral has stood for the past seven centuries and is an important feature in the city.
It's the seat of the Archbishop of Vienna and the mother church of the Roman Catholic Archdiocese. Attend a mass, tour the building, or simply stand in awe outside.
Visit haunted Vienna buildings
Discover Vienna's Count Dracula!
Learn about Vienna's spooky history
Paranormal fans will love this opportunity to walk through Vienna's streets and learn about the myths and legends surrounding old buildings.
See famous Vienna tourist attractions from a different point of view. Enjoy an insightful tour on foot, led by an expert tour guide.
Price anxiety? We get it too, so we made an article for the best budget hostels in Vienna!
An interactive history lesson!
Open all year
Set in a 400-year-old monastery
Take the most fascinating trip through Vienna's history. See ancient Vienna, speak to the likes of Mozart, and Strauß, and hear a moving speech from Chancellor Figl.
Through the use of modern-day technology and state-of-the-art VR glasses, you can fly over the roofs of Vienna and find yourself in a WWII bomb shelter.
Oldest Baroque zoo in the world
See two of the only Giant Pandas in Europe!
Petting zoo for kids
Open since 1752, the Vienna Zoo is a marvelous place to spend a day. Voted 'Europe's best' in 2012, this Baroque-style zoo offers the chance to see over 4000 animals in their clean, spacious and naturally-mimicked habitats.
Visit with koalas, polar bears, pandas and more! While visiting, be sure to check out the rainforest house and the aquarium.
Need to see more of Austria? These day trips from Vienna will show you the coolest areas around.
Visit best-known Vienna pubs
Enjoy drinks with new friends
Free drinks!
Take a guided pub crawl tour through Vienna's most popular bars and clubs. Experience the city's nightlife with a group of like-minded travelers and enjoy special treatment at the best nightclubs.
Along with a party-loving, energetic guide, you can look forward to free drinks, free club entrance, and not having to stand in queues!
See the hidden gems of Vienna! With the best tours and sights in Vienna.
#10 – Sightsee Along Vienna's Ring Road
Walk, bike, or take the tram
See top tourist attractions!
Great for short visits
Vienna's Ringstrasse has become a prominent feature in the city's layout. The circular boulevard gives spectacular views of the city.
This road is perfect to stroll down, taking in the sights at your own pace. Alternatively, rent a bike and cycle, or take the tourist tram and enjoy an easy ride around the boulevard.
View Vienna from up high
Tallest landmark in the city!
Enjoy Austrian Delicacies
The Danube tower stands at 252 meters high and offers breathtaking views of Vienna.
Visit the tower to see the best of Vienna from up high, and treat yourself to an Austrian meal at the tower's restaurant or cafe. Both spots will allow you 360-degree views as the floor rotates every few minutes.
Make your own chocolate
See chocolate museum
Taste delicious treats!
Whether you're a chocoholic or simply enjoy the treat occasionally, a visit to Vienna's chocolate museum is worthwhile!
Book a chocolate-making workshop and be taught to make your very own chocolate bars. Enjoy tastes, smells, and sights to delight all the senses. Then, browse through the interactive museum and learn more about chocolate.
Don't book! At least, not before you've seen Salzburg's top hostels!
One of the most important treasure chambers
See the Austrian Imperial Crown
View the Holy Grail!
Feast your eyes on the impressive treasures of the Habsburgs. From massive jewels to the horn of a unicorn!
Visitors are welcome to come and admire the exhibitions in the palace. Bring your own guide, or simply browse leisurely through the displays of treasure.
Austria is amazing! And these spots to see in Austria are unmissable!
Largest detail market in Vienna!
Find food, crafts, and fun
Freshest fruits and fish
Vienna's Naschmarkt is a brilliant way to experience the cultural vibe in the city. Browse through stalls of colorful crafts and souvenirs, taste remarkable dishes, and meet friendly faces.
The best way to do the market is through a food tour. Let a local guide show you how best to enjoy all there is to offer!
#15 – Explore Vienna Woods
One of the best free things to do in Vienna!
Enjoy a day in nature
Picnic in the woods
View the city from the hills
Vienna Woods is a forested area on the outskirts of the city. The perfect spot to break away from the busy streets and step into nature.
Take the bus to the wood's entrance and enjoy a hike, picnic, or a simple stroll through the forest.
Perfect for all ages
See wax figures of international celebrities
Experience "Sisi Uncovered 5D"
Visit Vienna's very own version of Madame Tussaud's wax museum and snap selfies with celebrities from around the world.
Enjoy bonus features, such as VR rides and interactive presentations as well! Adults and kids alike will have a blast!
See a Ballet of White Stallions
Meet famous Lipizzan horses
Go behind the scenes!
A majestic offering of well-disciplined animals, the Spanish Riding School in Vienna puts on quite a show! Pay a visit to view a show, see the horses, or watch how they put on such amazing performances.
Be sure to pick up something from the souvenir shop, and sit down for a steaming coffee while you're there!
No plans tonight? Check into one of Vienna's party hostels for more than just a place to sleep!
Marvel at the gorgeous church building
Appreciate a classical concert
Open all week
The Karlskirche is a magnificent church. The building holds years of history and has stood in its beauty for centuries. It's a top spot for sightseeing and is open every day for visitors.
Visit in the evening for Vivaldi's Four Seasons classical concert and enjoy an experience unlike any other!
Ride the Giant Ferris Wheel
Feel like a kid again
Enjoy loads of rides
Head to the Prater Amusement park for a day of laughs! From a 5D cinema to a ghost train so many more thrilling rides!
Don't leave before you take at least one ride on the Giant Ferris wheel, though! Enjoy panoramic views of Vienna and a relaxing ride on this popular landmark.
#20 – Treat Yourself to Sachertorte
One of the best things to do in downtown Vienna
Authentic Austrian dessert!
Icon of the city
Found all over Vienna
Sachertorte is a delectable chocolate sponge cake, conceived in 1832 as a dessert for the prince. It's still today an iconic treat in Vienna and a must-try when there!
The debate on the best place for Sachertorte in Vienna is still out, but you'll find this scrumptious cake in most cafes and coffee shops.
One of Vienna's finest concert halls
Watch international opera singers
See baroque style costumes
For a pleasantly relaxed evening, you should definitely make your way down to the Golden Hall – one of Vienna's absolute finest!
See an orchestra band play or an opera performance by talented singers. The hall itself is a popular attraction for architecture enthusiasts and offers some amazing photo opportunities.
Open until late!
Visit during Happy Hour
Rockstar menu!
For a more American meal, and a rockstar experience, book a table at Hard Rock Cafe. Enjoy cocktails, boozy milkshakes, and legendary burgers! Not to mention the festive atmosphere and vibe.
This restaurant offers a US-themed menu with a Viennese-style architecture. This is the perfect spot to get some photos while satisfying your hunger.
Visit famous personalities' graves
See Mozart's gravestone!
Take a guided tour
Central Cemetery lies to the south of Vienna and covers a large area. The cemetery has over 300k graves!
Wander through the grounds and view the final resting places of many Viennese lives. Take a guided walking tour and hear some of the personal life stories found here.
Top examples of international modern art
Admire contemporary exhibitions
Viennese Actionism represented!
All lovers of art, especially modern art, should visit the mumok at least once. Take the chance to marvel at works from well-known contemporary artists of the 20th and 21st centuries.
Spend the day indoors admiring the many exhibitions throughout the museum, and enjoy a look into the many forms of art that make up the modern-day gallery.

If you are traveling you should ALWAYS have emergency cash hidden on you! Security belts are great because they are affordable and can fit a ton of stuff in them (great for peace of mind!). Check out our favorite travel belt!
#25 – Have a Coffee at Cafe Pruckel
One of the best cheap things to do in Vienna
Artistic cafe full of culture
Enjoy a meal and drink
Attend a basement theater show
Cafe Pruckel is bursting with Viennese history and heritage. The cafe pays homage to artistic souls that have graced its tables throughout the years.
Visit for a hearty breakfast, afternoon coffee stop, or an evening meal accompanied by live piano music or a play.
Discover Vienna in game
Solve puzzles
Perfect for groups and families!
Take some time to discover the city in a unique, but fun way! Sign up for a scavenger hunt and explore Vienna as you solve puzzles and crack clues.
Get your sightseeing done while exercising your brain and body! A great way to keep kids entertained while seeing the city.
Visit a UNESCO World Heritage Site
See largest Klimt collection
View works of art from different eras
Visit Belvedere and admire the many stunning pieces of art throughout the Magnificent Marble Hall. See the Palace Chapel and the Baroque-style architecture from so many years ago.
This fabulous building creates an ideal way to enjoy artworks throughout the centuries.
#28 – Be a Guest in Freud's Home
A must for history buffs
Open daily
Stand in Freud's original house and office
Learn of his life in Vienna
Most of us know of Sigmund Freud, but how many can say we've stepped into his home and viewed his life?
Set in the apartment where he lived before fleeing to London, the Freud Museum shows the earlier years of the professor's life and is a fascinating place to visit.
Highest view in Vienna!
Set on a secret rooftop
Enjoy drinks and Viennese sweet treats
Set on the rooftop of Vienna's oldest skyscraper, this secret rooftop bar is the perfect spot to end any day Vienna.
Enjoy 360-degree views of the city as you chat with your host and enjoy a chilled drink. This is quite an exclusive opportunity so be sure to book ahead!
MUST READ! We've organized the best places to stay in Salzburg for all types of trips!
3-course meal
Impressive song and dance show
Hear musical pieces from famous composers
Enjoy a 3-course meal at the Wiener Rathauskeller and be treated to a show as well!
Top performers will enchant you with their singing and dancing, and you'll recognize compositions from the likes of Strauß, Stolz, and Lehar. This is a wonderful way to end any day.
#31 – Step into Vienna Ice World
A 'cool' thing to do in Vienna in winter
Annual event in the heart of Vienna
9,000 m² of open-air ice skating
Skates to rent on site
If you're lucky enough to visit Vienna during winter, you'll want to try the city's ice world, or Wiener Eistraum. Enjoy large open spaces to ice skate and have fun!
This is a popular time in the city, and a great way to meet the friendly locals.
Final Thoughts
As you can see, there's a perfect balance of historic, cultural, and fun things to do in Vienna. However long your trip to the city is, you shouldn't find it hard to decide what to do in Vienna.
If you're hoping to get as much sightseeing as possible into a short space of time, be sure to plan a Vienna itinerary before you arrive in the city. Many Vienna tours will also offer you the perfect way to see the city.
***Disclaimer*** Some of the links in this post are affiliate links. This means that if you book your accommodation through the site, One Weird Globe will earn a small commission at no extra cost to you. Your support helps me keep the site going :)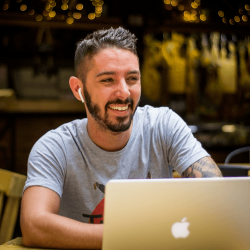 Latest posts by Aaron Radcliffe
(see all)