Marseille is the second largest city in France and the largest in the French Riviera region. The city offers a more authentic French experience than the capital, but still has a very multicultural atmosphere! This means there are plenty of excellent attractions waiting to be discovered.
As Marseille is quite a large and sprawling city, it can be hard to figure out where to stay during your visit. Some areas are a bit more dangerous than others, so it's important to get it right.
That's where we come in! We built this guide to the seven best areas of Marseille to make sure you enjoy your trip to the city and get what you want out of it. It is a vibrant destination, you just need to make sure you're in the right place.
Without further ado, let's get started!
Quick Tips – Where to Stay in Marseille
Where to Stay in Marseille
Looking for a specific place to stay? These are our highest recommendations for places to stay in Marseille.
Best Budget Hotel in Marseille
Kyriad Marseille Blancarde provides incredible facilities at budget-friendly prices. This includes a swimming pool, a fitness center, and a bar. This is why it is our overall top pick for the best budget hotel in Marseille.
Best Mid-range Hotel in Marseille
A stunning 4-star hotel that overlooks the incredible Vieux Port, Radisson Blue Hotel Vieux Port is our overall favorite mid-range hotel in Marseille. The hotel offers a variety of on-site facilities including a refreshing swimming pool, outdoor terrace and swanky fitness room.
Best Luxury Hotel in Marseille
Grand Hotel Beauvau is an elegant hotel in the center of Marseille that offers spectacular views overlooking Vieux Port and the Mediterranean Sea. It is our top pick for the best luxury hotel in Marseille!
Marseille 7 Best Neighborhoods to Stay in
Let's take a look, in more detail, at the five best neighbourhoods in Marseille. Each caters to different interests, so be sure to pick the neighbourhood that's right for you.
Neighborhood #1 – Vieux Port
Best neighbourhood in Marseille for your first time!
COOLEST thing to do in Vieux Port – head to the Quai de Belges Fish Market and watch the fast-paced bidding between restaurant owners
BEST place to visit in Vieux – head to Émile Duclaux park where you can enjoy spectacular views across the Old Port
The Old Port, or Vieux Port as it's known in French, is the ancient heart of the city! This is where many of the major happenings in the city occur such as festivals, cultural exhibitions and even political displays. For anyone visiting Marseille for the first time, Vieux Port is a must see in your itinerary.
The entire harbour is lined with excellent restaurants from local French cuisine to international chains and everything in between! This is also the centre of the fishing industry in the city, and getting up early to attend the Quai de Belges Fish Market is a rewarding experience to embed yourself in the local culture.
More Awesome Things to do and see in Vieux Port
Head to Le Musée Savon de Marseille to learn about the city's soapmaking tradition and pick up a couple of bars to take home
Hop on Le Petits Trains de Marseille for a unique tour of the city on a small, road-bound locomotive carriage
For art lovers, Musée Cantini has some great exhibitions featuring artworks from the beginning of the 20th Century
For a typical French bistro experience, head to Le Café des Épices behind the town hall and enjoy the gorgeous terrace area
Pastis is a popular aniseed liqueur from Marseille, and many of the bars on Vieux Port offer it – we suggest heading to Le Vieux Port bar
Traveling on a budget? Have you seen our cheap hostel recommendations for Paris?
Best Budget Hotel in Vieux Port
Located right on Vieux Port, and next to Canebière, this is perfect for exploring the two major tourist areas in the city! A hearty American style breakfast is served every morning, and guests can opt to have it in their room at no additional charge. Rooms are fully air-conditioned with all the mod cons.
There's so much to do in France! So you won't run out of things to do in Marseille!
Best Mid-range Hotel in Vieux Port
Radisson Blue Hotel is home to some of the coolest facilities, including a beautiful oak terrace, a tasty Mediterranean restaurant, and a state-of-the-art fitness room. However, arguably, its main attraction is its outdoor swimming pool that overlooks the famous Fort Saint-Nicolas!
Best Luxury Hotel in Vieux Port
This five-star gem is the closest luxury hotel to the city centre and by far one of the best splurge options in the city! It has a great rating thanks to excellent standards of service. Housed in a converted mansion, rooms are decorated in a contemporary, minimalist style. There is a spa and indoor pool on-site.
Also – if you'll be in this area, you HAVE to check out our article about some of the best day trips from Nice.
Neighborhood #2 – Canebière
Where to stay in Marseille close to everything!
COOLEST thing to do in Canebière – wander around the Noailles Market to soak up the multicultural atmosphere of the city
BEST place to visit in Canebière – La Canebière itself is the premier shopping destination in the city
La Canebière is Marseille's main shopping street in the city, lined with luxury shops, international brands and small boutiques. The surrounding areas are a testament to the cosmopolitan nature of Marseille – particularly Noailles with the daily market serving ingredients from North Africa and beyond!
The neighboring Saint Charles region is home to Marseille's main train station, keeping you well connected with the rest of the city and giving you easy access to trains and buses that head further afield in France and Italy! If you want to be right in the heart of the action, Canebière is the place to be.
More Awesome Things to do and see in Canebière
Admire the historic architecture dating back to 1666 on Les Allées de Meilhan, just off La Canebière itself
The Opera House is an architectural gem combining neo-classical architecture with art deco – they also host regular concerts, so check listings before you arrive
Learn about the history of the city, dating back to its founding in pre-Roman times, at Musée d'Histoire de Marseille
Want to pick up some French whilst in the country? Easy French offer short courses that are perfect for those staying a week or two
If you're a bit of a coffee snob, finding speciality brews in France can be difficult – we suggest Green Bear Coffee for your caffeine fix
Best Budget Hotel in Canebière
Newhotel Saint Charles has a lot to offer despite its budget prices! Rooms are entirely soundproofed, allowing you to get a quiet night of sleep throughout your stay. A buffet breakfast is served until midday, and can even be delivered to your room for no extra fee. WiFi is available in every room.
Best Mid-range Hotel in Canebière
The famous chain of Mercure's Canebière is certainly up there as one of its best with immaculate facilities with special added touches creating a chic flare. On-site at the hostel you will find a restaurant and bar area, deluxe rooms, all of which have air-conditioning, and a beautiful shared lounge.
Best Luxury Hotel in Canebière
Located at the Vieux Port end of Canebière, Grand Hotel Beauvau Marseille has rooms that provide magnificent views across the harbour! Rooms are well equipped with large bathrooms and luxury fittings. The daily breakfast offers Provençal cuisine which can be eaten in the communal dining room or in your own room.
The Best Travel Backpack EVER MADE!?!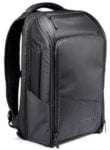 We are obsessed with backpacks – we've tried them all! And our favourite carry on backpack in the WORLD is the Nomatic Travel Backpack. This backpack has revolutionized the backpack industry and will change the way you travel forever :) Check it out here!
Neighborhood #3 – Notre Dame du Mont
Where to stay in Marseille for nightlife!
COOLEST thing to do in Notre Dame du Mont – dance the night away on Cours Julien, the main nightlife street in the city
BEST place to visit in Notre Dame du Mont – visit Escaliers Cours Julien to get perfect Instagram photos in front of the street art
Notre Dame du Mont is split into two areas – Cours Julien and La Plaine. Cours Julien is the perfect spot for experiencing Marseille's nightlife! Previously one of the most notorious areas in the city, Cours Julien has since transformed into a popular hipster hangout spot with creative stores, lively bars and cheap restaurants abound.
La Plaine has a similar atmosphere, however, is a little quieter than its raucous neighbor! It is a great place if you want to stay in a historic district, and provides fantastic views across the city from it's winding streets. If you're mostly interested in nightlife, both areas are great hubs for your stay.
More Awesome Things to do and see in Notre Dame du Mont
Head to Une Galerie à Ciel Ouvert, an open-air art gallery displaying works from up and coming local artists
Once a month, Le M.U.R allows street performers to show off their skills in the heart of Cours Julien
Need a cheap meal to get over the hangover? Place Jean Jaurès offer excellent prices on falafel, fries and burgers
For live music, you can't go wrong with a trip to Espace Julien where you can watch locals perform and mingle with residents of Cours Julien
Climb up to Notre Dame de la Garde, Marseille's most imposing landmark with excellent views across the city
Best Budget Hotel near Notre Dame du Mont
This old Provençal farmhouse has been converted into a three-story hotel offering fantastic accommodation at low prices! There is an outdoor swimming pool on the property and a spa bath that can be used free of charge. The communal kitchen and dining area are great for mingling with other guests.
Best Mid-range Hotel in Notre Dame du Mont
This is a pretty basic hotel, but is perfect for those on a budget that want to stay close to the nightlife hotspots! They offer high-speed WiFi throughout, making it a popular option with digital nomads. Rooms are well equipped with all the essentials, and the large bathrooms offer excellent showers.
Best Luxury Hotel in Notre Dame du Mont
Whilst there aren't any luxury hotels in the Notre Dame du Mont are, Maison Cours Julien is an excellent option for those looking to splurge that want an authentic living experience in the heart of the nightlife district! This large maisonette can sleep up to six guests, and comes with great facilities.
Want to see the best of France? These are the most amazing day trips from Paris!
Neighborhood #4 – Cassis
Best neighbourhood in Marseille for families!
COOLEST thing to do in Cassis – take a boat tour to the magnificent Calanques, an area of natural beauty between Marseille and Cassis
BEST place to visit in Cassis – head to Cassis Port and admire the postcard-perfect scenery and architecture
Though located a 50-minute train ride south of Marseille, Cassis is an excellent place to escape the hustle and bustle of the big city! Marseille can be quite intimidating for families – especially in the evenings – so Cassis makes the perfect base to unwind and enjoy a typical Provençal village atmosphere. Even the Marseillaise themselves like to go on holiday to Cassis!
Aside from its easy access to Marseille, Cassis has plenty of great attractions on offer that make it a popular destination in its own right. Calanques Natural Park is great for those seeking to enjoy breathtaking scenery and relaxed beaches and can be easily accessed from Cassis by boat or hike.
More Awesome Things to do and see in Cassis
Looking for something a bit more active? You can also take a hiking tour from Cassis to the Calanques, providing a unique perspective over the area
There's a small beach close to the port that, whilst lacking in facilities, is great if you want somewhere off the main tourist routes to unwind
Sample Creme de Cassis, a local blackcurrant liqueur, from one of the many vendors along the waterfront
Pick up fresh seafood at excellent prices from the weekly fish market held in the harbour area
Musée du Cassis is the main museum in the town, hosting a wide range of archaeological exhibits
Best Budget Hotel in Cassis
This magnificent hotel in the heart of Cassis is perfect for those looking to unwind during their time in the area! It has an outdoor swimming pool and hot tub open year round. A continental breakfast is provided every morning, and the on-site bar has a wide range of well-priced drinks.
Best Mid-range Hotel in Cassis
Le Jardin D'Emile is a typical Provence-style house offering unique and individually decorated rooms, many of which have beautiful views overlooking the coastline. It is also just a 5-minute walk from Cassis's port, which is a super picturesque stroll comprising old pine trees and cobbled pathways.
Best Luxury Hotel in Cassis
This cliffside hotel is perfect for families that want to splurge on excellent accommodation whilst in the Provence region! The five-star accommodation comes with an outdoor swimming pool during the summer months and an excellent on-site restaurant that serves a complimentary breakfast buffet. Free parking is also available.
P.S. – These are the craziest and wildest party hostels in all of Paris.
Neighborhood #5 – Le Panier
Where to stay in Marseille on a budget!
COOLEST thing to do in Le Panier – stroll around the old streets and admire the creative graffiti on every wall
BEST place to visit in Le Panier – head to the newly built MUSEM to learn about Mediterranean culture
Le Panier is the oldest neighborhood in Marseille and the perfect choice for visitors looking to stick to a budget whilst in the city! Though mostly residential, Le Panier oozes French charm and the small boutiques, food stores and restaurants will give you an incredibly local experience.
Neighboring La Joliette is often considered as part of the same area, and shows how far the city has come in recent years! The modernised waterfront is packed with tourists and locals enjoying the brand new facilities and magnificent views across the Mediterranean. Both areas are within walking distance of the city centre.
More Awesome Things to do and see in La Panier
Head to the Cathédrale La Major, a massive Marseille monument with magnificent architecture inside and out
Go atelier hopping through Le Panier and admire arts and crafts created by local artists – they even sell some that make great souvenirs
La Vieille Charité is a former almshouse that has since been converted into an art gallery showcasing work from across the Mediterranean and Africa
Head to Lenche Square in the morning where you can enjoy a quiet sip of coffee and some French pastries in the outdoor seating areas
Looking for a great place to eat at night? Le Petit Nice offers a great range of Provençal cuisine at very affordable prices
Best Budget Hotel in Le Panier
Located in the newly renovated La Joliette area, Best Western is perfect for enjoying the seaside atmosphere of the area! Rooms feature modern design and the latest in technology, giving you the ultimate comfort at a great price. A buffet breakfast is served each morning and comes with gluten-free options.
Best Mid-range hotel in Le Panier
This well-priced guest house offers both rooms and full apartments right in the heart of Le Panier! This is the perfect choice if you want a more local experience whilst staying in the area. A continental breakfast is provided every morning, and the rooms are fully air-conditioned. Apartments come with kitchens.
Best Luxury Hotel in Le Panier
This is by far the best option for luxury hotels in Marseille! The five-star hotel is based up the hills of Le Panier, rewarding guests with magnificent views across the city centre. There is a large spa centre with an indoor pool, Turkish baths and various holistic treatments on offer.
Check this out – The 20 coolest hostels in Paris, France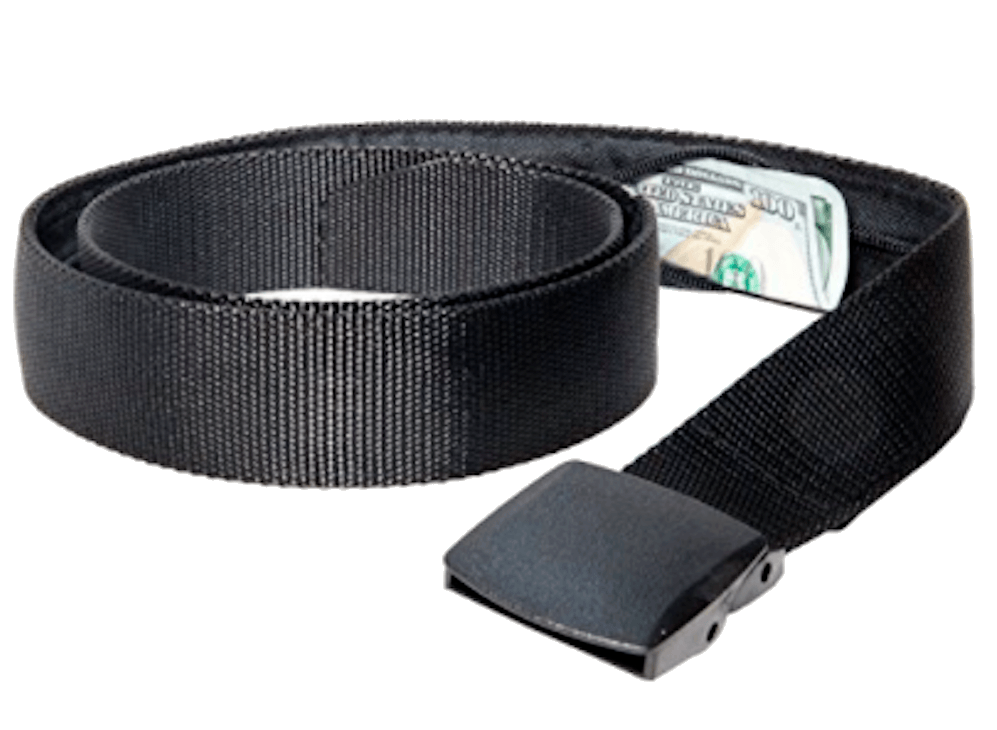 If you are traveling you should ALWAYS have emergency cash hidden on you! Security belts are great because they are affordable and can fit a ton of stuff in them (great for peace of mind!). Check out our favorite travel belt!
Neighborhood #6 – Cinq Avenues
Best neighbourhood in Marseille for couples!
COOLEST thing to do in Cinq Avenues – take a picnic to the large park in the neighborhood to enjoy the glorious French Riviera weather
BEST place to visit in Cinq Avenues – Longchamp Palace is a magnificent building hosting a variety of museums and galleries
Cinq Avenues is definitely one of the most upmarket neighborhoods in Marseille. The crowning jewel of the area is Longchamp Palace, a huge neo-classical building that provides a spectacular backdrop for photos, and has various galleries inside. Couples will love the laid back atmosphere and romantic scenery in Cinq Avenues!
As with most other areas in the city, there are also plenty of excellent boutique stores lining the streets of Cinq Avenues! From chocolate to modern fashion, there is truly something for everyone in this area and it is perfect for indulging in a little bit of retail therapy.
More Awesome Things to do and see in Cinq Avenues
Sample some handmade chocolates at La Chocolaterie Marseillaise – they also occasionally host chocolate making workshops
If you want to take a tour into the countryside, Provence Wine Tours offer great trips to local vineyards and are based in Cinq Avenues
Musée des Beaux-Arts is housed within Longchamp Palace and features a wide range of historic art pieces
Pick up some high-quality French wine from the Provence region at La Compagnie des Vignes
La Cane Biere is an excellent bar for sampling local craft beer as well as some great light bites from their snack menu
Best Budget Hotel in Cinq Avenues
If you want a little bit of an upgrade, this three-star hotel still comes in at a budget-friendly price and is ideal for young couples! There is an outdoor swimming pool open seasonally, as well as a fitness centre on-site. Rooms are fully air-conditioned and come with complimentary toiletries.
Best Mid-range Hotel in Cinq Avenues
A Moroccan-style hotel situated just a short distance from Cinq Avenues, Le Ryad offers a range of uniquely decorated rooms, all of which have beautiful Moroccan paintings. The great facilities don't just lie in the rooms, with the hotel also offering a courtyard equipped with an oriental garden along with a tea salon that serves mint tea, fruit juices, and Moroccan pastries.
Best Luxury Hotel in Cinq Avenues
Though Cinq Avenues is lacking in luxury hotels, these apartments are great – especially for couples visiting the city that want a little more privacy! Housed in a single complex, a complimentary breakfast is provided in your apartment every morning. The kitchens are also well equipped with modern conveniences.
MUST READ – These are Nice's best hostels (for all budgets!)
Neighborhood #7 – La Plage
Best neighbourhood in Marseille for the seaside!
COOLEST thing to do in La Plage – rent a boat at Voiles au Large Marseille, or take part in their day-long sailing courses
BEST place to visit in La Plage – Plage du Prado is a magnificent beach with sunbathing facilities and plenty of bars nearby
Located right on the French Riviera region, no trip to Marseille is complete with a visit to the nearby beaches! La Corniche is the 5km road that runs along the coast of the city, and La Plage is a great stopover on that route. If you are mostly visiting the region for its seaside atmosphere, this is a great area to be based in.
The large beach is very well facilitated with various water sports activities available and great sunbathing areas! There are plenty of excellent restaurants and bars in the area, serving local beers and seafood. La Plage is well connected to the city centre, allowing you to explore the rest of Marseille with ease.
More Awesome Things to do and see in La Plage
Stade Nautique du Roucas Blanc is a small waterpark offering some excellent water sports facilities in the area
The Statue du David is a tongue in cheek replica of Michelangelo's famous sculpture located near the beach
For nightlife, head to the popular Le Coco Bongo bar offering great prices on drinks and nightly karaoke sessions
If you're more interested in high culture, the National Ballet of Marseille is based nearby and has regular performances
Skaters will enjoy the Bowl of Marseille skatepark – popular with locals and visitors alike and situated right on the coast
Best Budget Hotel in La Plage
Located just south of La Plage, close to Pointe Rouge Beach, Hôtel Le Mistral is in a peaceful location! The quirky décor provides a very unique experience along the Marseille coast, and the facilities are great for a short stay. Free WiFi is available throughout, as well as free parking facilities.
Best Mid-range Hotel in La Plage
This marvellous hotel is situated right on the coast, giving you fantastic views to wake up to every morning! There is an outdoor swimming pool available for all guests, as well as a spa centre on-site for a small additional fee. Rooms are fully air-conditioned and decorated with a nautical theme.
Best Luxury Hotel in La Plage
The amazing facilities at this hotel are never-ending! The Golden Tulip Villa Massalia offers guests deluxe rooms, all of which feature a balcony or terrace with panoramic sea views. Along with this, you will find the Golden Tulip Villa Massalia restaurant that serves up a storm of tasty treats with a Mediterranean influence.
Final Thoughts on Where to Stay in Marseille?
Marseille is a gorgeous city located on the southern French coast with a variety of great attractions! The city centre is a hub for alternative culture, creative expression and fantastic seaside cuisine – whilst the suburbs provide a more relaxed, coastal atmosphere.
For the best area, we have to go with Le Panier! This is where you will experience authentic culture, whilst still staying relatively close to the city centre.
Regardless, each area has something unique to offer, and we hope this guide has helped you pick the best area in Marseille for your upcoming trip!
Do you have any other suggestions for Marseille? Let us know in the comments!
Editor's Note – No matter where you are traveling, you NEED to have great travel insurance. We have personally tested TONS of travel insurance companies, and can say without a doubt that World Nomads is the absolute best (and most affordable!). Fill out this form to get a quote for your trip to Marseille!
***Disclaimer*** Some of the links in this post are affiliate links. This means that if you book your accommodation through the site, One Weird Globe will earn a small commission at no extra cost to you. Your support helps me keep the site going :)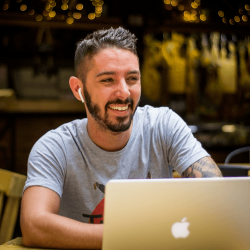 Latest posts by Aaron Radcliffe
(see all)