Sydney, Australia is a bucket-list destination for almost every backpacker. As a result, this vibrant city is constantly filled with a diverse range of travelers.
Sydney hostels are a great choice for travelers, as they allow you to save money and enjoy the vibrant backpacking community the city is known for! These budget forms of accommodation provide tourists with a more personalized and social travel experience. Hostels are located in the best areas of the city, so Sydney's most iconic destinations will be right at your fingertips!
There are quite a few options to choose from, so we've come up with a helpful list to provide you with a quick rundown of the best backpackers in town!
Here is our pick of the 17 best cheap hostels in Sydney!
Quick Answer: Best Cheap Hostels in Sydney
Best Overall Cheap Hostel in Sydney – Mad Monkey Backpacker Kings Cross
The Best Cheap Hostel in Bondi Beach – The Village Bondi Beach
The Best Cheap Youth Hostel in Sydney – The Funk House
The Best Cheap Hostel in Kings Cross – Jackaroo Hostel Sydney
Best Cheap Hostel in Coogee – Coogee Beachside Budget Accommodation
The Best Cheap Hostel in Manly – Manly Backpackers
Best Overall Cheap Hostel in Sydney
Yoga class offered every Monday and free access to the local gym

Surfboard hire, bike hire, and free yoga mat usage

Organized events and nights out regularly scheduled
This Sydney hostel is the best overall cheap hostel in the city! Located in Kings Cross, you'll be close to the main attractions of Sydney! Guests will enjoy ultra-fast Wi-Fi, a free hot breakfast every morning, tea and coffee making facilities, and a fully equipped kitchen. All rooms have large security lockers and reception is available 24/7.
Like something more boutique? Save some money with our guide to the best boutique hotels in Sydney!
Regular events scheduled that visit Sydney's best bars, nightclubs, and tourist attractions!

24-hour self-catering kitchen and communal facilities available

Stay in Australia's infamous 32-bed dorm, known as "the Church!"
Set in the heart of Sydney, Westend Backpackers is a great choice for budget travelers looking to explore Downtown Sydney! This hostel is just a quick walk away from many major tourist attractions, including The Opera House, Harbour Bridge, Darling Harbor, and Chinatown. The hostel is also surrounded by bars, restaurants, nightclubs and transport links!
Haven't Booked for Sydney? Read up on our favorite hostels in Sydney (for any budget)!
Comfortable, affordable and central youth hostel

Modern, fully equipped kitchen and a courtyard with a large communal table

There is plenty of chill-out space to relax, read, or have a drink!
At this youth hostel, Sydney's main attractions will be right at your doorstep! Chili Blue Backpackers is located on Victoria Street, close to Kings Cross and the rest of central Sydney! Some of the hostel perks include free weekly events, free unlimited internet and Wi-Fi, free walking tours, and free cable TV!
Before your trip, find out about Melbourne's best hostels!
Located in the beautiful neighborhood of Glebe

Surrounded by sidewalk cafes, trendy vintage stores, and quirky bars

All of Sydney's famous attractions will be just a short bus ride away
At this charming hostel, guests have access to a large communal kitchen and a lovely outdoor courtyard. Meet your fellow hostellers and socialize over a game of pool. Sit back and watch a movie in the comfy TV lounge, or chill out in your room and make use of the free Wi-Fi that runs throughout the building!
The Best Travel Backpack EVER MADE!?!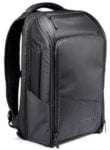 We are obsessed with backpacks – we've tried them all! And our favourite carry on backpack in the WORLD is the Nomatic Travel Backpack. This backpack has revolutionized the backpack industry and will change the way you travel forever :) Check it out here!
Free Wi-Fi and free city maps

Laundry facilities are available for guests to use

Exceptionally friendly hostel staff
This is a great hostel in Sydney for guests to socialize. There is a rooftop garden with a barbecue area and amazing city views! The cozy common room has a fireplace and is a great place to wind down after an exciting day out! Guests can save money by utilizing the fully equipped kitchen, complete with large refrigerators and food storage facilities.
Have your dates picked? Read up on hostels in Cairns before you book!
The Best Cheap Hostel in Bondi Beach
Located in a lively area full of cafes, restaurants, and bars

Full self-catering facilities and vending machines

Modern, stylish and simple decor
This Bondi backpackers is the ideal base for beach lovers as it's located just a short walk from the famous Bondi Beach! This hostel was renovated in June 2017, and all rooms include a private bathroom, air-conditioning, and secure keycard entry! There is a communal area that is perfect for relaxing or mingling with the other guests!
Will you also visit Blue Mountains? Check out where we like to stay in Blue Mountains!
The Best Cheap Youth Hostel in Sydney
Youth hostel for travelers between 18 – 35 years old with a foreign passport

Free breakfast available every day

Within walking distance of Sydney's most famous attractions
This is one of the best hostels in Sydney for youth travelers! Located in the heart of Sydney, this upbeat hostel is known for its friendly and social atmosphere. Guests will enjoy large common areas, cable TV and a chilled rooftop terrace with weekly BBQs. There's also a fully equipped kitchen and laundry facilities! 
Recommended Article: Looking for the best hostels in Airlie Beach? Check out our EPIC Guide!
Youth hostel for travelers between 18 – 35 years old with a foreign passport

Three communal areas where you can relax or party!

Cozy and clean hostel
This is another great youth hostel in Sydney. Guests will enjoy free Wi-Fi, free buffet breakfast including eggs and pancakes, tea and coffee facilities available 24/7, and a free Friday BBQ in the courtyard! There is also a fully equipped kitchen as well as washers and dryers for guests to use.
Located in Sydney's trendy Surry Hills neighborhood

Surrounded by hip cafes, vintage shops, and gourmet restaurants

Private rooms, mixed and female-only dorms available
The Village Surry Hills hostel is just a 10-minute walk to Central Station, which will connect you with the rest of the city! There is a communal kitchen, a BBQ area, and a dining area. Guests can socialize in the outdoor courtyard, or relax and watch a movie in the cozy lounge room! 
Editor's Recommendation! These are the staff pick for the top hostels in Perth (for all budgets!)
The Best Cheap Hostel in Kings Cross
Free Wi-Fi, free breakfast, and free surfboard hire!

One of the few hostels in Sydney, Australia with air conditioning!

Free breakfast available every day
This fun hostel has organized events every night for guests to enjoy, including rooftop BBQ, movie night, and parties at some of Sydney's best bars! There are self-catering facilities and a washer and dryer available for guests to use. There is also a pool table, board games, Netflix and Playstation for guests to enjoy!
Editor's Note: You can have a great time in Melbourne staying at one of the top party hostels!
Located between Kings Cross nightlife district and the city center

Bars, nightclubs, and restaurants will be right at your doorstep!

Free breakfast available every day 
Nate's Place will make you feel right at home. This hostel organizes events every night, or, if you'd rather stay in, the TV in the common area has over 100 channels! There are separate male and female bathrooms with plenty of showers, so you're never waiting around! There is also a fully equipped kitchen and laundry facilities for guests to use.
Looking for the Party? We've got you covered with our guide to the best party hostels in Sydney!
Best Cheap Hostel in Coogee
Clean, modern and well-maintained rooms and amenities

Fully equipped kitchen with free tea and coffee

Coin-operated laundry machines and clothesline in the garden
This is one of the best cheap hostels in Sydney, Australia for travelers wanting to stay in Coogee! Located in the beachside suburb of Coogee Beach, you'll be within easy reach of Sydney's city center via public transportation. Guests will love the garden and outdoor BBQ area, which is perfect for relaxing and socializing!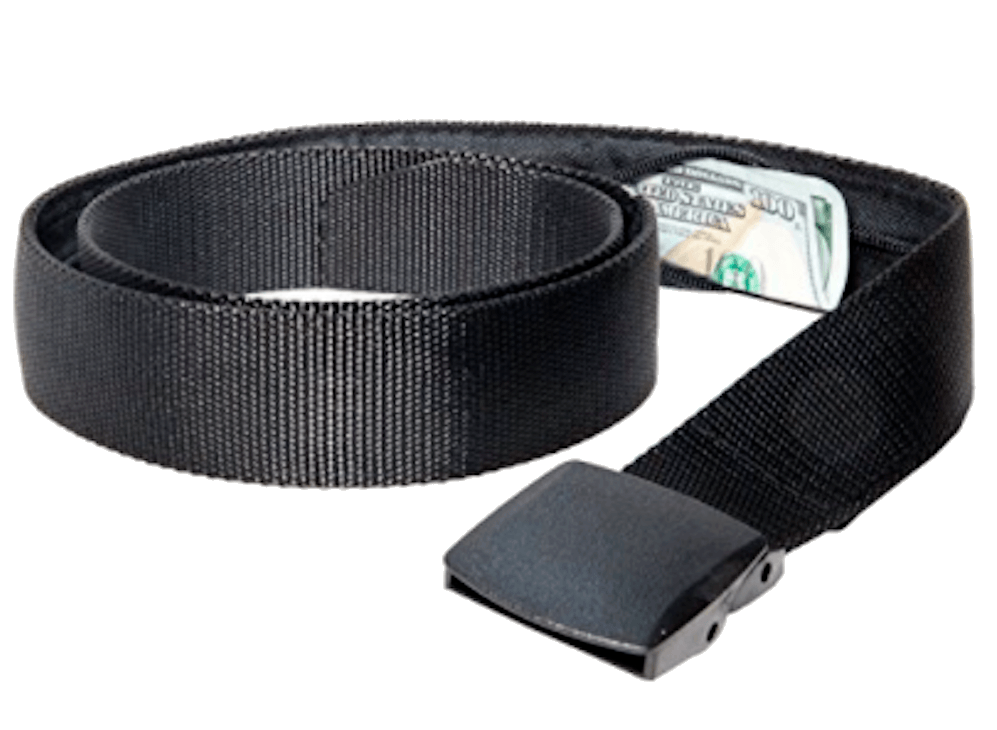 If you are traveling you should ALWAYS have emergency cash hidden on you! Security belts are great because they are affordable and can fit a ton of stuff in them (great for peace of mind!). Check out our favorite travel belt!
You'll receive discounts at a few backpacker-friendly bars and restaurants

Free breakfast available every day

Self-catering and BBQ facilities available
The Jolly Swagman Backpackers is ideally located in a quiet area of Potts Point, right next to the busy Kings Cross district. The friendly reception is available to help you plan your Sydney vacation, they can even book your tours and tickets for you! This hostel in Sydney, Australia also offers free airport pickup (minimum 3 nights stay required).
Need specifics? We also have our favorite hostels near Sydney Airport!
The Best Cheap Hostel in Manly
This Manly Beach hostel is located in Sydney's Northern Beaches

Free Wi-Fi, free sports equipment hire and free daily events!

Self-catering and BBQ facilities available
Manly Beach is a laid-back Sydney suburb, popular with surfers and sunbathers. Manly Backpackers offers clean rooms, comfortable beds, and convenient facilities. It's easy to be social at this hostel as there is a large rooftop hangout area, and a common room with a pool table and a ping pong table!
Let's narrow it down! Near Central Station Sydney are some of the best hostels!
Ultra-fast unlimited Wi-Fi

Located right in the heart of Sydney's vibrant King's Cross!

A 24-hour TV lounge with cable TV
This Kings Cross Backpackers is great value for money. A free breakfast is available every day and guests have access to a fully equipped stainless steel kitchen! Each room includes a personal security locker big enough to fit your backpack in! There is a peaceful courtyard, and a lovely garden for guests to enjoy that contains a giant chess set!
Sydney has some INCREDIBLE sights! Take one of the top tours in Sydney to really discover this city!
Located in King's Cross, close to the Kings Cross train station

Large and modern fully equipped kitchen

Coin-operated laundry with modern washers and dryers
This stylish and modern hostel has a great social vibe! There is a sunny courtyard that's great for meeting new people and a chilled out TV lounge with Netflix on the big screen. Mixed and female-only dorms are available and they all feature storage lockers, privacy curtains, and refrigerators!
Have some time? Get out of the city with these epic day trips from Sydney!
Complimentary towel to use during your stay

Female only and mixed dorms available

There is an outdoor terrace and a common room with a pool table!
The Maze Backpackers is one of the most accommodating hostels Sydney has to offer! Event meals are provided several times a week to help guests save money, these include a hot-dog night,  BBQ night, chicken and rice night and a pancake breakfast! They also offer other weekly activities to help you socialize and meet your fellow backpackers!
There's so much to do in Australia! So you won't run out of things to do in Hobart!
Conclusion
We hope you enjoyed our pick of the best Sydney, Australia hostels. This busy city is filled with unique neighborhoods, exciting attractions, and an epic backpacker scene.
Sydney is a popular tourist destination year-round, and there are lots of hostel accommodation options to choose from that will help you make the most out of your trip. You'll receive a more personalized travel experience and meet travelers from all over the world! They're a great value-for-money and offer so much more than just a bed to sleep in!
We are positive that any one of these hostels will make your stay in Sydney completely unforgettable!
***Disclaimer*** Some of the links in this post are affiliate links. This means that if you book your accommodation through the site, One Weird Globe will earn a small commission at no extra cost to you. Your support helps me keep the site going :)
Latest posts by Clair Ricketts
(see all)