Located west of Sydney, the Blue Mountains are a common day trip for tourists visiting the city. The majestic views, laid-back culture and interesting insight into rural Australian life, however, can also make this region a worthy destination in its own right.
With plenty of small towns spread throughout the mountains, navigating the Blue Mountains region can be tricky for travellers that aren't used to the area. Each town has its own perks, and it's important to get it right before you book your travel.
That's why we've created this guide! We believe the Blue Mountains are a fantastic destination worthy of a few days during your Australia itinerary – so we've figured out the seven best neighborhoods in the area and categorised them.
So let's just get started!
Quick Tips – Where to Stay in Blue Mountains
Where to Stay in Blue Mountains
Looking for a specific place to stay? These are our highest recommendations for places to stay in the Blue Mountains.
Best Air BnB in Blue Mountains
You may not expect much when you hear you are staying in a cabin. But this elegant BnB will have you living the country life in the woods while still providing you with all the luxurious of home! Its charming atmosphere is sure to have you falling in love!
Best Hostel in Blue Mountains
No14
Free WiFi
Laundry Facilities
Outdoor Terrace
Read More
This locally owned hotel, sandwiched between Katoomba and Leura, is perfect for backpackers wanting a truly local experience in the heart of the Blue Mountains! It comes with fantastic social facilities during the day but has a calm atmosphere in the evenings where you can sit back and relax.
Best Budget Hotel in Blue Mountains
As budget hotels go, Mountainside B&B in Wentworth Falls is frankly mesmerising! The real star of the show is the front terrace with unbeatable views across the Blue Mountains, as well as a gorgeous surrounding garden. They also offer a fantastic breakfast that comes with vegetarian and gluten-free choices.
Best Luxury Hotel in Blue Mountains
The pinnacle of luxury in the Blue Mountains, Lilianfels Resort is a five star hotel that comes with excellent customer reviews! With large gardens, an outdoor pool and a vast luxury spa area, this is the perfect pick for a relaxing break in the area. It also comes with a gym and tennis courts.
Blue Mountains 7 Best Neighborhoods to Stay in
Let's take a look, in more detail, at the seven best neighbourhoods in the Blue Mountains. Each caters to different interests, so be sure to pick the neighbourhood that's right for you.
Neighborhood #1 – Katoomba
Best neighborhood in Blue Mountains for your first time!
COOLEST thing to do in Katoomba – hop on board the Scenic Railway for a thrilling ride through the mountains
BEST place to visit in Katoomba – Echo Point is the most popular viewpoint close to Katoomba, with views over the three sisters
Katoomba is the most popular town in the Blue Mountains region and where many daytrippers visit to access the mountains! For first time visitors, this is a great gateway into the region and where you will be able to sample some of the best attractions. It also retains the small town charm that the rest of the region is known for.
By far the most popular attraction in Katoomba is Scenic World! This is one of the oldest attractions in the area and loved by tourists and locals alike. The Scenic Railway is a bit rickety and more enclosed but gives a much more thrilling experience. If you want something more laid-back, opt for the Scenic Skyway instead.
More Awesome Things to do and see in Katoomba
Head on a bushwalk, the tourist information centre has plenty of maps – we suggest hiking to the Ruined Castle

The Edge Cinema is more of a tourist attraction than an actual cinema, but they display an interesting movie about the region every day

Head into the valley at Scenic World where you can take a fairly easy hike around the beautiful rainforest area

Common Ground Café is more than just a coffee shop – they are the heart of the community, and host regular events

The Clarendon Guesthouse is the most popular venue for nightlife in the town, with live performances and local craft beers available
Best Air BnB in Katoomba
From the outside, it looks like your typical suburban house, but once you walk through the door you will be blown away with its vibrant colors, boutique-style, and offbeat design! Both artsy and vintage, this BnB will give you a stay unlike any other!
Need a place with more energy? Try one of Australia's top party hostels!
Best Hostel Katoomba
YHA, the Australian brand for Hostelling International, are a popular hostel chain across the country and their Blue Mountains accommodation is based right in the heart of Katoomba! They have a great array of facilities including a communal kitchen, large social spaces and even pool tables.
Heading to Sydney? Save some money with our guide to the coolest hostels in Sydney!
Best Budget Hotel in Katoomba
This historic hotel is housed within a building from the 1920s, and still retains some of its original antique furniture! They offer a complimentary full English breakfast every morning, the high speed WiFi can be accessed in all rooms and common areas. There is also a fireplace in the front room.
Best Luxury Hotel in Katoomba
This gorgeous five star hotel is truly the epitome of luxury in the Blue Mountains area! It comes with a large outdoor pool and extensive spa facilities – allowing you to truly feel pampered throughout your stay in the region. There are also two restaurants on-site with large wine menus and a complimentary breakfast.
Neighborhood #2 – Wentworth Falls
Where to stay in Blue Mountains close to everything!
COOLEST thing to do in Wentworth Falls – try out some canyoning in the surrounding rock formations
BEST place to visit in Wentworth Falls – head into the Wentworth Falls end of the national park to discover millenia old indigenous heritage sites
Wentworth Falls is located just east of Leura and Katoomba, keeping you well connected to the main attractions in the area! Despite this close proximity, it is also one of the most peaceful towns in the area. This makes it a great choice for those that want to stay centrally, but also want to truly get close to nature.
Whilst lacking in the tourism infrastructure of the neighbouring towns, Wentworth Falls makes up for it with fantastic, unspoiled natural attractions! Not only is this a popular destination for hikers, but it is also becoming a great spot to try out abseiling and canyoning.
More Awesome Things to do and see in Wentworth Falls
The National Pass is the most popular walking trail in the area with views of the falls themselves – though it can be quite challenging

If you want something a bit easier, try Darwin's Walk – especially good for those staying close to the station

Unwind at Wentworth Falls Lake – popular with picnickers, you can also enjoy the sculptures that have been built along the way

Head to Falls Gallery to discover creative works by Australian artists – they also sell souvenirs and pottery items

Grab a bite to eat and sip on some of the best coffee in Australia at the Conservation Hut in the heart of the forest area
Best Air BnB in Wentworth Falls
Calling itself "The Potting Shed", this BnB takes some rustic tin walls and transforms this shack into a unique boutique-style stay! With its homey atmosphere and one of a kind design, there is no better place to stay while exploring the Blue Mountains!
Best Hotel for Backpackers Wentworth Falls
This gorgeous holiday home is perfect for large groups of backpackers looking to rent a budget-friendly house in the area for a short period of time! It comes with four bedrooms, and there is a vast barbecue terrace outside the property. The kitchen is well equipped, and the whole house is air conditioned.
Editor's Recommendation! These are the staff pick for the top hostels in Melbourne (for all budgets!)
Best Budget Hotel in Wentworth Falls
If you want a more typical hotel experience without breaking the bank, this bed and breakfast is a great inbetween! The front patio area comes with magnificent views across the blue mountains, as well as a gorgeous garden section. They offer a complimentary breakfast, with vegetarian options, every morning.
Best Luxury Hotel in Wentworth Falls
This magnificent four and a half star bed and breakfast is even more of an upgrade, with unbeatable views over the most spectacular part of the mountains! Right on the outskirts of Wentworth Falls, it is a peaceful location that is still well connected. Rooms come with spa baths.
The Best Travel Backpack EVER MADE!?!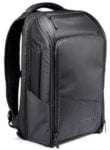 We are obsessed with backpacks – we've tried them all! And our favourite carry on backpack in the WORLD is the Nomatic Travel Backpack. This backpack has revolutionized the backpack industry and will change the way you travel forever :) Check it out here!
Neighborhood #3 – Leura
Where to stay in Blue Mountains for nightlife!
COOLEST thing to do in Leura – grab a few beers at the Alexandra Hotel, the main nightlife spot in town
BEST place to visit in Leura – the Toy and Railway Museum offers a unique insight into rural Australian culture
It goes without saying that if nightlife is your thing you should really stick to Sydney – but Leura is a great spot if you want to spend some time in the Blue Mountains but don't want to be left bored in the evenings! The Alexandra Hotel is a typical rural Australian pub with pokie machines, live performances and a casual vibe.
Leura is also well connected to Katoomba, giving you easy access to all of the main tourist attractions in the Blue Mountains region! There are some great shopping destinations in the town, and plenty of fantastic hiking trails just like everywhere else in the region.
More Awesome Things to do and see in Leura
Sublime Point Lookout is an easy hike to introduce you to the gorgeous scenery of the region – perfect if you are travelling with kids

The Mall is the premier shopping destination in Leura – relatively new, it features a whole host of popular Australian brands

If you are more interested in vintage shopping, check out mrs peel for some quirky clothes that you won't find anywhere else in the world

Leura Cellars is a must for wine lovers – they have an extensive collection of Australian and New Zealand wines, and host regular tastings

Grab a bite to eat at Leura Gourmet – it's one of the busiest restaurants in the whole Blue Mountains area and you'll know why as soon as you taste their food
Best Air BnB in Leura
Rather than a hotel stay or an artsy bungalow, this BnB will have you staying in a warm and welcoming home. Complete with spacious rooms, relaxing lounges, and soft colors, this is the kind of stay where you could see yourself moving into for good!
Best Hostel Leura
Locally owned, this hostel is the perfect choice for backpackers that want to enjoy something authentically Australian! Whilst it is not a party hostel, they have plenty of great social spaces where you can mingle with other backpackers during the day before heading out in the evenings to enjoy the local facilities.
Australia is amazing! And the best hostels in Cairns will blow you away!
Best Budget Hotel in Leura
This motel is pretty basic – but with the Blue Mountains being a notoriously expensive area in a notoriously expensive country, the G'Day Motel is a great choice if you want to watch your wallet. There are free parking facilities on-site, and rooms come with basic facilities such as toasters and kettles.
Best Luxury Hotel in Leura
This fabulous four star resort is most well known for the gorgeous gardens surrounding the grounds! Most rooms at this hotel come with private balconies – giving you excellent views across the mountain region. A complimentary buffet breakfast is included in the rate, as are parking facilities.
Haven't Booked for Byron Bay? Read up on our favorite hostels in Byron Bay (for any budget)!
Neighborhood #4 – Blackheath
Best neighborhood in Blue Mountains for families!
COOLEST thing to do in Blackheath – take the kids to Blackheath Swimming Pool and enjoy the modern facilities
BEST place to visit in Blackheath – Govetts Leap is the most popular viewpoint in the area and comes with an interesting backstory
Heading further into the Blue Mountains, Blackheath is a popular resort town with Sydneysiders and even other parts of the Blue Mountains region during the holiday periods! It is known for having some of the best dining options in the region, as well as plenty of fantastic hiking trails and recreational facilities.
For families, this is the best area thanks to the laid-back atmosphere and welcoming locals! You will easily feel at home walking among the town's streets, and most facilities are designed to accommodate both adults and children. It also has some fantastic shopping options.
More Awesome Things to do and see in Blackheath
Blackheath Farmers Market pops up in the town centre on the second Sunday of every month – perfect for grabbing fresh ingredients

The Grand Canyon Walk is a great choice for more adventurous families that want to take in the most breathtaking views in the region

Bush Rock Cafe is at the beginning (and therefore end) of most of the town's hiking trails – head in for a quick bite and a coffee

For beautiful and unique gifts to take back home, head to Yuko Moon – it's right next to Govetts Leap

Memento Café is a very popular restaurant with locals featuring Australian and European dishes
Best Air BnB in Blackheath
Although they may call it a cabin, this cozy stay is a luxurious cottage with sunny rooms and a 5-star standard style. Other than its modern amenities and old-world charm, this BnB will have you close to the train station and all the best sights in Blackheath!
Best Hotel for Backpackers Blackheath
If you want a true back to basics experience, this EcoLodge is the choice for you! With no hostels in Blackheath, this also makes a fantastic option for backpackers. Cabins come with log burners, comfortable furnishings and basic equipment – including kitchens that are perfect for self-catering guests.
Before your trip, find out about Brisbane's best hostels!
Best Budget Hotel in Blackheath
If you want a more typical hotel experience, this inn is located right in the heart of Blackheath! Rooms are well equipped with cable TV and WiFi access. Private parking facilities are available on-site to all guests. There is also an ATM and a tour desk in the front office.
Best Luxury Hotel in Blackheath
Whilst there aren't any luxury hotels in Blackheath, this five star holiday home is perfect for families that want to splash out on their stay in the Blue Mountains! Close to hiking trails, it is ideally located for exploring the best of what Blackheath has to offer. It also comes with a modern kitchen.
Have your dates picked? Read up on hostels in Airlie Beach before you book!
Neighborhood #5 – Springwood
Where to stay in Blue Mountains on a budget!
COOLEST thing to do in Springwood – try a spot of golf at the Springwood Country Club complex
BEST place to visit in Springwood – head to the Braemar Gallery to check out an interesting selection of Australian artists
Located in the lower mountains, Springwood is the second largest town in the region and perfect for budget travellers! Whilst still fairly pricey, it's lower position means it does not come with the same tourist rates as the towns of the upper mountains. The scenery is still stunning, and there are plenty of excellent hiking trails.
It is well connected to both Sydney and other major towns in the Blue Mountains region by railway – and is actually home to the oldest station in the region! Even if you don't opt to stay here, it is well worth stopping over on your way to the other towns and checking out.
More Awesome Things to do and see in Springwood
Fairy Dell Walk is a fairly easy hike through the lower mountains that takes you past some great lookout points and picnic spots

Springwood Aquatic and Fitness Centre is the main recreational facility in the town and comes with waterslides for the kids

Alternative Influence, as the name suggests, sells lots of items related to alternative culture, the paranormal and hippies

The Royal Hotel is the best spot in town to pick up some hearty Australian grub and a pint of local craft beer
Best Air BnB in Springwood
Not only will you have a spacious and homey space to call your own, but this BnB also comes with its very own garden which is perfect for relaxing after a long day. With loads of hiking trails around the studio, this is the perfect place to start your adventure!
Best Hotel for Backpackers Springwood
This small three star inn is perfect for those on a very strict budget that want to spend a night in the area! Free WiFi and private parking are included, and the rooms are well equipped with modern conveniences. It is fairly basic, but the rates are truly unbeatable – even by Springwood standards.
Best Budget Hotel in Springwood
For a bit of an upgrade, the Pioneer Way Motel is a three star accommodation right in the heart of the town! There is a great tour desk at the reception that can help you plan activities and provide discounts on excursions. There are also barbecue facilities outside.
Editor's Tip: make friends by staying at a cool hostel in Perth!
Best Luxury Hotel in Springwood
This four and a half star bed and breakfast is your best option for a luxury stay in Springwood! Rooms come in the form of serviced suites and are fully stocked with breakfast supplies for the duration of your stay. There are also a number of holistic therapies available – including massages and yoga.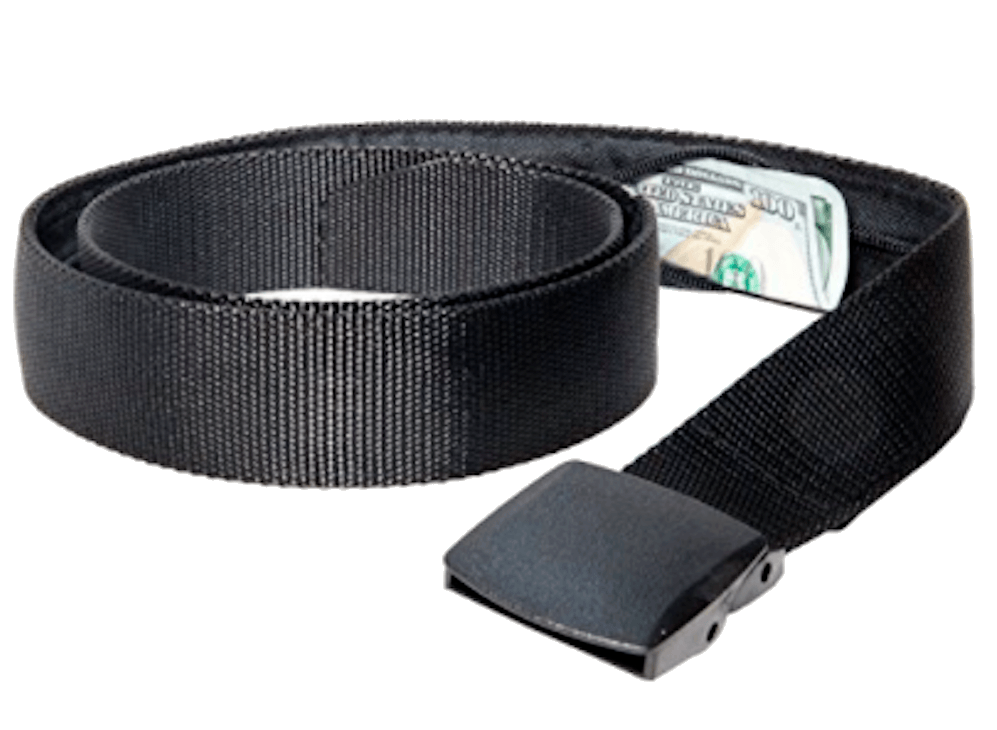 If you are traveling you should ALWAYS have emergency cash hidden on you! Security belts are great because they are affordable and can fit a ton of stuff in them (great for peace of mind!). Check out our favorite travel belt!
Neighborhood #6 – Mount Victoria
Best neighborhood in Blue Mountains for couples!
COOLEST thing to do in Mount Victoria – try out some horse riding around the town – there are facilities to cater to all levels
BEST place to visit in Mount Victoria – Mt. Vic Flicks is a popular cinema with locals showcasing international blockbusters and local independent movies
The westernmost town in the Blue Mountains region, Mount Victoria is where you go when you truly just want to get away from it all! For couples, this town high in the mountains is the perfect location for a romantic getaway. It has fantastic restaurants, laid-back bars and of course unbeatable sunset views.
As it is quite high up, getting to Mount Victoria requires hiring a car – but luckily this is also a great way to explore some of the more inaccessible viewpoints of the area! Whether you want to drive, or simply stick your hiking boots on, there's something for all abilities surrounding the town.
More Awesome Things to do and see in Mount Victoria
The Historical Museum details the history of the region – from the first European settlements to modern times

Bushwalking and abseiling are popular activities in the area – head to the tourist centre for information on local guides

Trains, Planes & Automobiles is a bit of a Mount Victoria institution, selling a huge assortment of antique toys

The Hotel Imperial is the perfect date night location – it's the oldest tourist hotel in Australia, and has a great restaurant and bar

The Bay Tree Inn is a good restaurant if you want something more casual – they have a fantastic lunch deal
Best Air BnB in Mount Victoria
Putting you only a short walk away from the breathtaking views of Sunset Rock, all the best hikes and sights are just minutes away from your BnB! This cozy flat will have you feeling right at home with its relaxing vibes and and warm atmosphere!
Best Hotel for Backpackers Mount Victoria
This lodge is the perfect getaway for backpackers wanting an authentic rural experience in Australia! Often home to passing kangaroos, it is surrounded by nature – perfect for truly connecting with the landscape. A complimentary laundry service is available on-site, as well as basic business facilities.
Editor's note: Save a bit of cash in Sydney with our guide to budget hostels in Sydney!
Best Budget Hotel in Mount Victoria
This lavish guest house is a great choice for couples that want to enjoy some basic luxuries, but otherwise, don't want to break the bank! Rooms are well equipped with sturdy furnishings, high speed WiFi connectivity and cable TV. Free parking facilities are also available on-site.
Best Luxury Hotel in Mount Victoria
This historic guest house dates back to 1914 and is one of the oldest buildings in the town! With a five star rating, it also comes with fantastic guest reviews thanks to their excellent standards of service. There is a large terrace on-site where you can relax with a drink from the bar.
Need to save money? Check out the cheapest hostels in Melbourne!
Neighborhood #7 – Penrith
Best neighborhood in Blue Mountains for local culture!
COOLEST thing to do in Penrith – pet farm animals and pick up some fresh produce at the Emu Market
BEST place to visit in Penrith – head to the Museum of Fire for an interesting insight into the local fire department
Though technically a suburb of Sydney, Penrith is the last stop before entering the Blue Mountains National Park. This makes it a great spot for discovering the intersection between urban and rural culture in Australia! It is also a good stopover for a short stay in the region.
There are plenty of interesting art galleries and museums in Penrith that showcase small town life in Australia! It also comes with independent theatres and locally owned boutiques that add to the easy-going atmosphere of the neighborhood to ensure you will feel welcome throughout your stay.
More Awesome Things to do and see in Penrith
Westfield Shopping Centre is one of the largest in the Greater Sydney area, featuring international chains and prominent Australian brands

Penrith Museum of Printing details the history of the printing press and its importance in local industry

Head to Penrith Regional Gallery for a huge collection dedicated to artists from across New South Wales

Chill out at Penrith Panthers League Club – with an extensive menu and great drinks, it's a good spot to sit back and watch the game
Best Air BnB in Penrith
Complete with its own master bedroom, kitchen and spacious lounge, you will feel as if you are moving right into the Blue Mountains! Other than this BnB's relaxing homey atmosphere, you will find that most nights are best spent on the inviting porch!
Best Hostel Penrith
During the summer season, Western Sydney University opens up their student accommodation for tourists. These are great options for backpackers that want a little more privacy than you would get from a regular hostel, with all of the social benefits. Rooms are private but have shared kitchens and lounges.
Best Budget Hotel in Penrith
Right on the banks of the Nepean River, this hotel comes with an outdoor pool where you can cool off during the long hot summer evenings! It also has tennis courts, fishing facilities and a small golf course. This is a great pick for families that want something a little more budget-friendly in the area.
Still haven't booked for Gold Coat? Find out where to stay in Gold Coast for any type of trip!
Best Luxury Hotel in Penrith
Whilst there aren't any luxury hotels in Penrith, Quest offer five star fully serviced apartments that give you a little more privacy and are perfect for longer stays in the area! There is a large business centre on-site, and there is also a 24 hour fitness centre where you can keep up with your routine.
Final Thoughts on Where to Stay in Blue Mountains?
The Blue Mountains National Park is a gorgeous region of Australia that truly showcases some of the best natural beauty in the country! Only a short journey from Sydney, it is easily accessible and well worth stopping in for a few days.
In terms of best area, we're going to go with Leura! It is within easy travelling distance of Katoomba and Wentworth Falls and has some of the best hiking trails in the area.
That being said, each town has its own quirks that appeal to different kinds of travellers. We hope this guide has helped you whittle your itinerary down.
Have we missed anything? Let us know in the comments!
***Disclaimer*** Some of the links in this post are affiliate links. This means that if you book your accommodation through the site, One Weird Globe will earn a small commission at no extra cost to you. Your support helps me keep the site going :)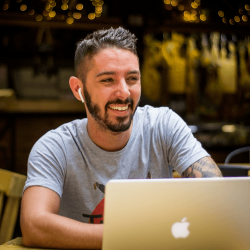 Latest posts by Aaron Radcliffe
(see all)