Colourful Copenhagen is the charming and creative capital of Denmark. The tiny city is known for being a hub of cool, contemporary design and is packed full of trendy places to eat and drink, all tucked amidst old architecture along charming waterways.
But there is a whole lot more on offer than cycling around the capital. There are some stunning slices of scenic countryside to be seen so near to the city, as well as train trips to magical castles and even neighbouring Swedish islands.
So with our handy guide to the best day trips from Copenhagen, you can pack a whole lot more into your city break as you venture further afield to spend a romantic day with your partner, or explore the Danish countryside by train.
Even if you're travelling on a budget, we've got some of the best cheap day trips from Copenhagen too.
So get ready for the best time and get into our guide below…
Editor's note – Check out our 10 best hostels in Copenhagen and find an epic place to stay while in Denmark's capital!
Quick Answer: Best Day Trips from Copenhagen
Best Places to Stay in Copenhagen
The Danish capital is the place to be if you want to sample a bit of country's culture and history. Stroll around the 18th century Rococo District, admire the colourful buildings of the harbour, chill on the waterfront – and don't worry: we know just the places to stay for you in this seaside city!
• Best Hostel in Copenhagen •
We're honestly not even sure how this place even IS a hostel. It looks more like a private members house with beds that you can crash in at the end of a heavy night. Seriously: the pool here is beyond epic and the gym and waterfront views are amazing.
No plans tonight? Check into one of Copenhagen's party hostels for more than just a place to sleep!
• Best Budget Hotel in Copenhagen •
Look no further than this top budget hotel in Copenhagen for your perfect place to stay in the city. Located less than half a kilometre from the central station, the hotel is surrounded by the vibrant Vesterbro district. Rooms are colourful and cool and make the perfect place to rest your head after a day of adventuring.
• Best Luxury Hotel in Copenhagen •
Close to public transport
With its location just a five minute walk from Copenhagen Central Station, booking a room at this recommended hotel in Copenhagen makes day trips simple. Located along the waterfront, the spacious rooms here have amazing views of the city. You can also enjoy dinner and drinks at the hotels restaurants and bars.
Traveling as a couple? Check out our best hostels for couples in Copenhagen.
#1 Best Day Trip from Copenhagen –Helsingør
Day Trips from Copenhagen by Train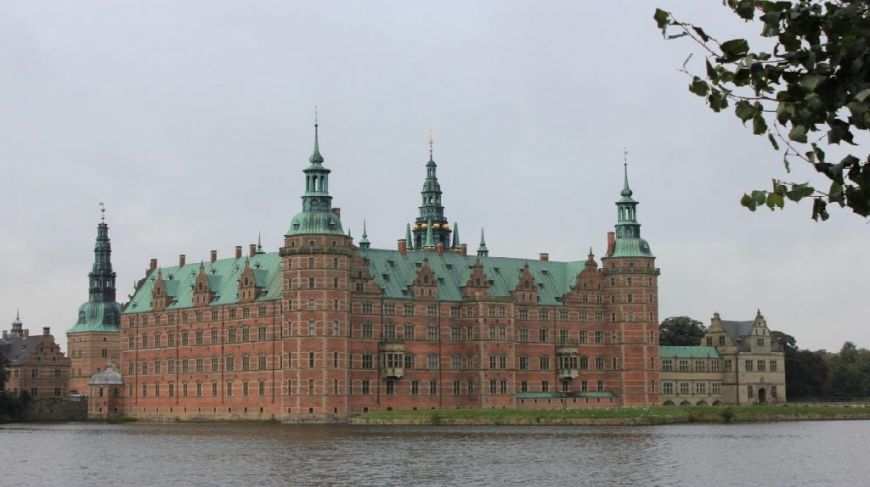 See Hamlet's castle

UNESCO site

Market town
Easily reached on public transport, this is a fantastic day trip by train from Copenhagen. Catch the train from the city centre, which takes around 45 minutes, and you'll be whisked through the beautiful scenic countryside. The town of Helsingor itself is small, but it's better known around the world as Elsinore and is most famous for being the setting of Shakespeare's tragedy Hamlet.
Kronborg castle itself is located in the town and is said to be the place where Shakespeare drew inspiration to write the dark tale. The bard himself may never have actually visited the place, but you can just imagine, as you first catch sight of it, Shakespeare hearing tales of the kings who lived here and their large parties and lavish affairs.
Today Kronborg is open to the public as a museum and is a super fun way to spend a day away from the city. Be transported back in time as you learn about the history that happened within the castle walls.
The town of Kronborg itself is a UNESCO World Heritage Site also an interesting place to spend some time and is full of old Danish tales of mythical heroes. There is also a nice market to have a browse around.
The Best Travel Backpack EVER MADE!?!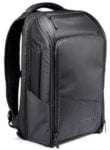 We are obsessed with backpacks – we've tried them all! And our favourite carry on backpack in the WORLD is the Nomatic Travel Backpack. This backpack has revolutionized the backpack industry and will change the way you travel forever :) Check it out here!
#2 – Roskilde
Historic city

Easy train ride

Local market
Buy yourself a train ticket in Copenhagen central station and ride the train all the way to Roskilde. The straightforward day trip by train from Copenhagen takes half an hour and, once you arrive in Roskilde, it's just a ten-minute walk to all of its historical sites.
That's right: this town has a lot of historic buildings and your day will be packed full of hitting up its Gothic cathedral, museums and old streets.
Start with a walk around the Stændertorvet Square in the centre of the town, surrounded by historic brick buildings – there's a local market that takes place here twice a week.
After a spot of browsing the stalls (and maybe stopping for a snack or two), make your way to the Baroque style Yellow Palace, which is as its name suggests painted in a bright yellow. This old royal building is where the Danish royals used to stay where they were visiting.
The UNESCO World Heritage Site that is the Cathedral of St. Luke is also a fascinating place to visit; impressively built by bricks from Scandinavia, and the first example of the Brick Gothic style, many Kings and Queens of Denmark have been buried there.
#3 – Bakken Amusement Park
Oldest amusement park

Surrounded by parkland

Fun rides
An amusement park isn't your normal day out if you want to see the sights of historic European history, but the fact is that Bakken Amusement Park is the oldest in the world, dating back to 1583!
This fun day out from Copenhagen by train takes around 20 minutes from the centre of the city. You'll be glad you made the effort to spend the day in this world of wonder: the park is tucked away in a nature reserve and surrounded by scenic woodlands.
From the station, it takes about ten minutes to walk to the park, but there's also the option to take a rather charming ride in a horse-drawn carriage.
If you just want to take a look around the park and are interested at its history, it's free to enter and stroll around. Some of the rides on offer, however, are made of wood (for a truly authentic experience) and it's much less commercial than big, touristy theme parks.

| Travel Like A Pro
From where to find the best coffee in town to assistance with flight issues, leave it to the experts to deal with the nitty-gritty, so that you can enjoy your travels hassle-free. Get WayAway Plus to access its premium travel concierge service, as well as cashback and exclusive content.
#4 –Hven
Romantic Day Trips from Copenhagen for Couples
Boat trip

Island Exploring

Hire bikes
If the sun is out and you're feeling in the mood for an adventure then this romantic day trip from Copenhagen is for you. Get away from the heat of the city and spend the day with your partner in Hven, an island in the Øresund Sound, Hven. The island actually is part of Sweden and is called Ven by the Swedes.
The small but very sweet island is only two and a half kilometres wide and makes for a dreamy day trip. Take the ferry from Nyhavn in the morning and once on Hven, you can rent a yellow bicycle from near the dock.
Follow one of the serene pathways and peddle around together at your own pace. There are plenty of things to do on the island, stop off at the Spirit of Hven distillery for a refreshing gin and tonic.
You can also spend some time at the Tycho Brahe Museum, as well as the Hembygdsgarden, which is a historic farmhouse.
Don't worry! We put together a best cheap hostels in Copenhagen article with great budget options!
#5 – Dragsholm Castle
Historic castle

Romantic dinner

Ghostly goings on
For a touch of romance with a little bit of a spooky side, make your way to Dragsholm Castle for a romantic day trip from Copenhagen. Dating back to the 13th century, the castle is about an hour away from the city in on a small island in northwest Zealand.
The castle itself was built in 1215 and was later transformed with fortifications to defend from invaders clearly the efforts weren't good enough because it had to be rebuilt in 1694 and became the Baroque style castle it is now.
The castle's most modern transformation is into a hotel which boasts a fantastic restaurant. The head Chef produces dishes made from locally source wild ingredients such as seeds, mushrooms and herbs and produces some incredible cuisine that will make for a romantic dinner with your partner.
Watch out though: it's claimed that no fewer than three ghosts wander the hallways of Dragsholm. You might just catch sight of the ghost of Mary, Queen of Scots' third husband or the strange Grey Lady and White Lady.
#6 – Malmö
See another country

Explore the city

Lunch by the water
Did you know you can actually take a day trip from Copenhagen to Sweden? It's an easy journey to Malmo and takes less than an hour. Make sure you remember your passport and you can be exploring the southern Swedish city in no time.
Malmo isn't huge so you can pack a lot of the top sights into your day trip. Make your way through the main city square – or Stortorget Swedish – and stroll around the pleasant pedestrianised city centre.
There's an old cemetery to walk around, and also the laid back Kungsparken. The park is a chilled place to sit and watch the local life of the city; in the summer locals enjoy picnics or play sports in the park.
Malmo Castle dates back to 1537 and is a pretty interesting place to stroll around and learn more about the history of the town. When you start to feel a little hungry, stop for some refreshments at one of the many restaurants along the waterfront in Västra Hamnen where you can catch sight of the Oresund bridge connecting the two countries.
Don't worry! We put together a best cheap hostels in Copenhagen article with great budget options!
#7 –Frederiksborg Castle
Day Trips from Copenhagen with Kids
Learn about Danish history

Beautiful buildings

Elegant gardens to explore
There's often not a much better way to spend a family day out than at a castle; children love castles. So for a great day trip from Copenhagen with kids in tow, check out the amazing Frederiksborg Castle.
Less of a castle and more of an incredible, sprawling palatial grounds – complete with the 17th century Renaissance palace itself – Frederiksborg Castle lies northwest of the capital, in Hillerød. So on a day trip from Copenhagen, you can be there in an hour by train (or half that by car).
This is the largest Renaissance residence in Denmark. It really is huge. And you and your children will love exploring the palace and the three islands on which it is located, with plenty more buildings to discover.
There's even the surrounding park to explore, too: consisting of the intricate Baroque formal gardens and the wilder Romantic landscape gardens. All of which adds up to a day of captivating young imaginations as you simply stroll around in the relaxed atmosphere of it all.
#8 – Den Blå Planet (National Aquarium)
Learn about sea creatures

Great family day out

Huge array of aquariums
Translating to 'The Blue Planet', Den Blå Planet is, in fact, the largest aquarium in Northern Europe and makes for a great family day trip from Copenhagen. Not only is it super cool, and a great place to learn about the sea, but it's a mere 15-minute drive south (or just less than half an hour on the train).
The building is pretty spectacular. It's a huge swirl of metal plates surrounded by water, which will get your children excited for some sort of watery adventures, we're sure.
Inside there are an astounding 50 separate aquariums to explore. One of these is the gargantuan Ocean Tank, which is filled with four million litres of water; watch your children's eyes light up as they witness sharks and other majestic marine species swimming in this huge tank.
Elsewhere there's the rainbow coloured Coral Reef exhibit area, where you'll see hundreds of amazing species that inhabit the world's reefs, as well as the Amazonas area – complete with butterflies and trees!
P.S. – These are the top areas to stay in Copenhagen, Denmark!
#9 – Lyngby Open-Air Museum (Frilandsmuseet)
Great for history lovers

Plenty to explore

Learn about Denmark
For a great opportunity to show your kids the history of Denmark, and have some fun in the process of course, head just a meagre 15 kilometres west for a day trip from Copenhagen to Lyngby Open-Air Museum.
This open-air museum, known simply as the Frilandsmuseet in Danish, is actually one of the largest – and oldest – of its kind in the world: it dates back to 1897 and covers an area of 40 hectares.
On this day trip from Copenhagen with kids you and your family will love wandering around the museum and checking out the old buildings dotted around. All of them date from the 1650s to the 1950s and have been moved piece by piece from their original locations (except for a 17th-century windmill which was there all along).
And when everyone starts getting hungry, fear not! There's an onsite restaurant where you and your family can tuck into some Danish food. Or if the weather's good, plan ahead and bring a picnic.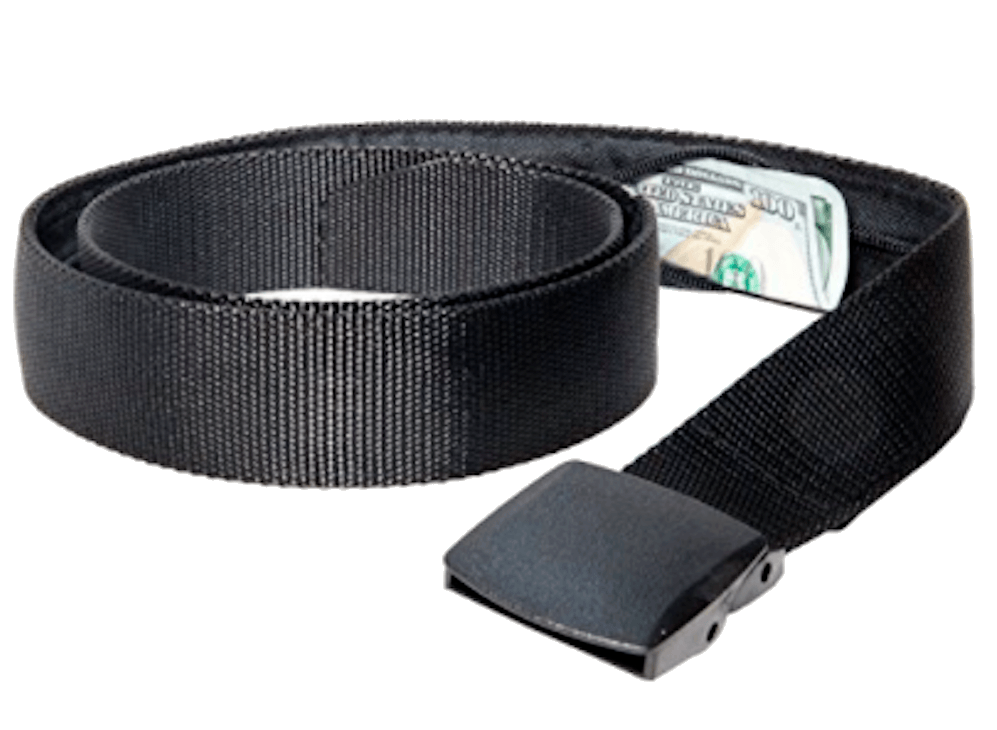 If you are traveling you should ALWAYS have emergency cash hidden on you! Security belts are great because they are affordable and can fit a ton of stuff in them (great for peace of mind!). Check out our favorite travel belt!
#10 –The Six Forgotten Giants
Best Cheap Day Trips from Copenhagen
Get out into nature

Good for art lovers

Perfect for children
Not only is this place just a stone's throw from the capital, but because of the proximity it also happens to be a pretty cheap day trip from Copenhagen too. So if you're on a budget and you want something cool to see, head out into the woods west of Copenhagen.
But it's not just getting out into nature that makes this a cool day trip from Copenhagen. It's also a super fun treasure hunt: for the fabled Six Forgotten Giants.
That's right – hidden across six suburbs west of Copenhagen you'll find, or search for, wooden giants, created by Thomas Dambo. Known for creating sculptures out of recycled materials, the six giants themselves are also crafted out of scrap wood, with help from the local communities of the surrounding area.
Rent a car for a day and try to find them all. It's the kind of thing that would be good if you've got children, too, since it definitely has a treasure hunt feel to it.
#11 – Louisiana Museum of Modern Art
Quick day trip

Great for art lovers

Cool scenery
Despite the title, Louisiana Museum of Modern Art is in Denmark, not the US State of the same name – don't worry. And thankfully it can be reached on a cheap day trip from Copenhagen; it's just over half an hour by car, or an affordable train ride for about 45 minutes.
If you're an art fan, or even if you're not, you'll be enthralled by the Louisiana Museum of Modern Art, an internationally renowned art gallery. It's a visually striking building: all wood, whitewashed walls and huge windows with views of woodlands.
The art contained within this cool building ranges in era only from World War II to the present day. As such you'll find works by Andy Warhol, Pablo Picasso and Roy Lichtenstein, among others.
There's also a concert hall (you might be able to catch a concert if you plan your day trip from Copenhagen well) and a sculpture garden to stroll around.
There's so much to do in Denmark! So you won't run out of things to do in Copenhagen!
#12 – The Cliffs of Møn
Great for nature lovers

Incredible scenery

Good hiking
In some ways like Denmark's answer to the UK's own White Cliffs of Dover, the Cliffs of Mon are similar in that they're white – and they're cliffs… and they're beautiful.
Known in Danish as Møns Klint, the six-kilometre long chalk cliffs are located on the island of Mon, which is under a two-hour drive (and ferry ride) on a day trip from Copenhagen.
Whilst the cliffs are a sight to behold in themselves, there's plenty more to do on this cheap day trip from Copenhagen than just stand and look at some cliffs – however stunning they may be. You can experience the natural wonder of the cliffs on the many well-maintained footpaths that run along the coast, which is actually a nature reserve.
There's a lot of other things to check out whilst you're hiking around this scenic spot. There's the landscaped gardens of Liselund Park, complete with picturesque cottages, as well as Aborrebjerg, one of the highest points in Denmark at 143 metres tall.
#13 – Lund
Quick train ride

Beautiful architecture

Historic city
Getting from Denmark to Sweden is easy – we've already established that. So instead of going to Malmo, or if you've been already, stay on the train for a little longer and find yourself in the charming and historic city of Lund.
With a plethora of cobbled streets to explore and a truckload of historical sites to marvel at, you'll wonder how this was ever not on your list of places to visit in Sweden.
Dating back to the 10th century when this part of Sweden belonged to Denmark anyway, Lund also boasts one of the oldest universities in Scandinavia: Lund University (founded in 1666).
Elsewhere you'll find the incredibly magnificent Lund Cathedral, built between the 11th and 12th centuries, still imposing its Romanesque self over the city centre. Lund University's library is beautiful, too, and so is the train station you'll arrive at!
Head to Kulturen, an open-air museum, to see what everything would have looked like back in the day.
And all of this culture on a simple, cheap day trip from Copenhagen.
Final Thoughts on the Best Day Trips from Copenhagen
There you have it. Copenhagen is such an amazing place to base yourself to see more of the history of the country. Did you see all of the dreamy castles you can explore?
There're some super cool day trips from Copenhagen with kids as well: the National Aquarium is such a fun family day out.
Train journeys from Copenhagen are really picturesque too and make for stress-free day trips to the most incredible locations. Imagine exploring the actual castle from Hamlet, or the oldest amusement park in the world!
And then, if you just want to spend a day amongst nature, there's always the calm and rather romantic day trip from Copenhagen to Hven island in Sweden.
With all of these fun-packed days out from Copenhagen, you're going to have the best time ever.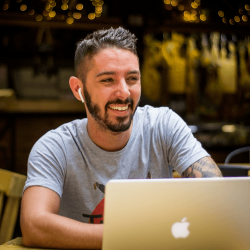 Latest posts by Aaron Radcliffe
(see all)