Copenhagen is a city that seamlessly blends ancient European charm with a modern way of life and a vibrant, forward-facing attitude.
It offers something for every type of traveler, from those interested in the city's far-reaching history, to those looking for a top-notch nightlife. In fact, it was named by Lonely Planet as the best place on earth to travel to in 2019!
It's been named one of the happiest cities in the world, and it's easy to see why. The city is incredibly beautiful, fun, dynamic, tolerant, and efficient. It also has a sophisticated cultural scene and incredible food!
Copenhagen isn't a cheap city, but fortunately, there are some affordable hostels that can help you save some cash! We've compiled our favorites below.
Quick Answer: Best Cheap Hostels in Copenhagen, Denmark
Best Overall Cheap Hostel in Copenhagen – Sleep In Heaven
Best Cheap Hostel Near Copenhagen Airport – Copenhagen Backpackers
Best Cheap Backpackers Hostel Copenhagen – Generator Copenhagen
Best Cheap Hostel in Copenhagen City Center – Danhostel Copenhagen City
Best Overall Cheap Hostel in Copenhagen!
Incredible value for money
Great location in one of Copenhagen's coolest neighborhoods
Easy access to the main sights on foot or with public transport
Located in the vibrant multicultural neighborhood of Nørrebro, this award-winning hostel offers the best value for money that you'll find in Copenhagen. It has a cozy and comfortable atmosphere and friendly local staff that will be happy to share insider tips on the city.
There is a comfy common room with board games and a pool table, where happy travelers meet and hang out. They offer a daily buffet breakfast and free walking tours, and there is a gorgeous outdoor terrace.
Looking for something different? Check out our guide to party hostels in Copenhagen!
Designed, built, and run by volunteers
A comfortable and modern hostel with a great atmosphere
Eco-friendly, with organic, fair trade food on offer
Also in Nørrebro, Globalhagen is a volunteer designed, built, and driven hostel that acts as a non-profit organization. The money generated through the hostel all goes towards supporting projects in countries that face human rights violations.
The hostel has a modern design and offers a clean, comfortable stay for each of its guests.
MUST READ! We've organized the best places to stay in Copenhagen for all types of trips!
Best Cheap Hostel in Copenhagen City Center
All rooms are modern, comfortable, and spacious
A daily buffet breakfast is included
Linen and towels are also included free of charge
Danhostel Copenhagen city is perfectly located in the heart of the city. Many of Copenhagen's main attractions are within walking distance, and it's easily accessible from the airport. The atmosphere is warm and welcoming, and all types of travelers, from backpackers to families, will feel right at home.
There is a communal kitchen, chill-out areas, 24-hour reception, and free Wi-Fi!
The Best Travel Backpack EVER MADE!?!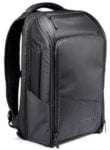 We are obsessed with backpacks – we've tried them all! And our favourite carry on backpack in the WORLD is the Nomatic Travel Backpack. This backpack has revolutionized the backpack industry and will change the way you travel forever :) Check it out here!
Best Cheap Hostel Near Copenhagen Airport
24-hour keycard access
An on-site bar that serves well-priced drinks
The beds have curtains for added privacy
Copenhagen Backpackers offers quiet, clean, and comfortable accommodation in a central location. It's situated just around the corner from Copenhagen Central Station, meaning it's just a 13-minute train ride from the airport, and well connected to the rest of the city.
Bed linen and fast Wi-Fi are both provided free of charge, and a daily buffet breakfast is on offer. It's a small, cozy hostel in a great location.
Never been to Copenhagen? See our favorite places to visit for when you go!
A wonderfully designed, modern space
Located in a trendy suburb with a great nightlife
Tasty organic breakfast each morning, free of charge
Located in the trendy creative suburb of Vesterbro, Woodah Hostel has a focus on sustainable living and enthusiasm for yoga. The rooms are affordable, clean, and comfortable, and the hostel shows strong support for earth-friendly products.
Bicycles are available for rent, so you can explore the city in true Copenhagen style. In addition, the staff will provide tips, recommendations, and discounts for a network of local establishments including restaurants, cars, and museums.
Traveling as a couple? Check out our best hostels for couples in Copenhagen.
Set in an old building with a modern interior design
A cozy and homely place to stay during your trip to Copenhagen
No curfew, allowing you to come back late at night
Set in Nyhavn, a vibrant entertainment district in central Copenhagen, this is a hostel where guests are made to feel at home. There is a cozy common area, where you can hang out with other travelers, and a quiet outdoor courtyard which is wonderful on sunny days.
The rooms are welcoming, and each of the beds has privacy curtains. Reception is open 24 hours a day, and there is no guest age limit. This is the most homely youth hostel Copenhagen has to offer.
Don't stay in the city too long! Take one of these great day trips from Copenhagen to see more of the area!
A comfortable and clean place to stay
Reception is open 24 hours
Free, fast Wi-Fi is included
A&O Copenhagen Nørrebro functions as both a hostel and a hotel, with well-priced dorm rooms available in addition to private rooms. The interior is simple and modern, with light airy spaces throughout.
A buffet breakfast is available each morning, and food and drinks can be purchased from the on-site bar. This hostel is situated next to a railway station, and bikes are available to rent.
Located in the heart of a vibrant neighborhood
1 am curfew to ensure a good night's sleep
Free Wi-Fi in all of the rooms
This small volunteer-run hostel is centrally located in Vesterbro, set within a neo-classical building.
The rooms are simple and comfortable, and the beds are highly affordable by Copenhagen standards. The surrounding neighborhood is hip and trendy, which is great for evenings out and daytime cultural activities.
The curfew is 1 am, making this a good hostel for those looking to have a relaxed holiday, with relatively early nights and quiet dorm rooms.
Once you've booked, check what there is to do in Copenhagen!
A quiet hostel outside of the city
Good transport access to the city
A good place for some rest and recuperation during your travels
Located a few miles outside of Copenhagen's bustling center, this hostel is surrounded by greenery and offers guests free private parking.
There is a games room with gaming consoles and table tennis, and there is a communal kitchen for when you'd prefer to cook. Bed linen is included in the price, and a tasty Danish buffet breakfast is available for an additional fee.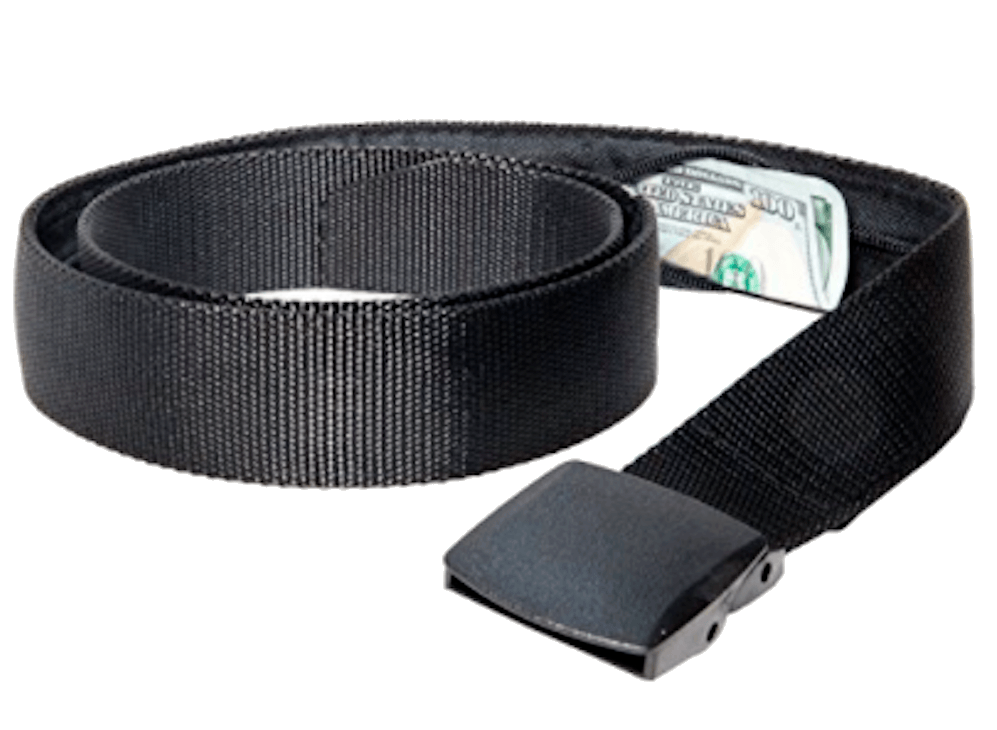 If you are traveling you should ALWAYS have emergency cash hidden on you! Security belts are great because they are affordable and can fit a ton of stuff in them (great for peace of mind!). Check out our favorite travel belt!
A lively hostel with a live music venue
Pool and foosball in the common area
24-hour reception for late nights
This Hoscar-winning (a Hostelworld award) hostel is funky and colorful, with retro furniture and an upbeat atmosphere! The downtown location is ideal for seeing the sights, and the bikes available for rent are an awesome way to explore the city. Free city maps are also available.
The hostel also offers free walking tours and is easily accessible from the airport. There is an in-house live music venue and bar, and a fantastic outdoor terrace where you can cool down and get some fresh air!
Editor's Tip: make friends by staying at a cool hostel in Copenhagen!
Best Cheap Backpackers Hostel Copenhagen
An award-winning hostel with a great atmosphere and facilities
On-site bar with food, drinks, and entertainment
Incredible location for exploring the city
Generator Copenhagen has a beautiful modern yet rustic interior design and was voted the best hostel in Denmark in the 2016 HOSCARS.
The hostel is centrally located, just off of the largest square in the city. This makes it ideal for sightseeing and exploring everything this incredible city has to offer. The comfortable beds are fully equipped and the staff is happy to recommend some of the best things to do in Copenhagen.
Pricier than some of the other options, but fantastic value for money
Perfect central location
Comfortable beds with superior privacy
Located in the bustling center of Copenhagen, this hostel pairs a stunning industrial chic design with outstanding facilities. There is a gym, an indoor pool, a home cinema, and an on-site bar that frequently hosts live music and karaoke.
Free walking tours of the city and free yoga classes are offered to guests, and there are even morning runs which you can join in on! The shared kitchen allows you to save money by cooking, and there are laundry facilities.
Perfect central location, right next to Copenhagen Central Station
Excellent service and amenities
Friendly staff who can give you the inside scoop on the city
Urban House Copenhagen is another award-winning hostel amid the vibrant streets of Vesterbro, central Copenhagen. This hostel may be relatively pricey, but it offers an amazing experience.
Many of the tourist attractions, restaurants, and bars are within walking distance, making your explorations especially convenient.
Get active and explore by joining in on one of the hostel's bike tours, yoga classes, and group runs. Alternatively, you could kick back in one of the common spaces, or catch a film at the mini cinema.
Conclusion
Copenhagen is an incredible city that is well worth a visit for any traveler. We understand that travel can be expensive, so finding the right accommodation at the right price is essential if you want to travel cheaply.
We've put together this list of top-notch cheap Copenhagen Hostels so that money doesn't stop you from exploring this beautiful city! These are some of the best hostels Copenhagen has to offer.
Whether you're after a lively party scene, a quiet countryside retreat, or central sightseeing gem, there's a cheap hostel waiting for you in Copenhagen.
***Disclaimer*** Some of the links in this post are affiliate links. This means that if you book your accommodation through the site, One Weird Globe will earn a small commission at no extra cost to you. Your support helps me keep the site going :)
Latest posts by Aiden Higgins
(see all)