Barcelona is a destination that you just can't compare to anywhere else! This magical Spanish city combines unique 20th-century artistic architecture with a vibrant pulse, incredible food, nightlife, and even some fantastic beaches!
Whether you're into history, want to explore the interesting Spanish culture, or just love to have fun in a vibrant city, then Barcelona is the place to go. There are endless things to do in Barcelona, with experiences to suit all kinds of people.
Here is our list of the best things to do in Barcelona. We hope it allows you to experience the most of this incredible city!
Our Favorite Places to Stay in Barcelona!
Well chosen accommodation is the first step to an unforgettable trip. As Barcelona will be keeping you seriously busy, having a comfortable and central base to return to is so important. Here are some of our favorite places to stay in Barcelona.
The Coolest Hostel in Barcelona
Great facilities
Fun and friendly
Hostel One Paralelo is the ideal base in Barcelona. It's well located, affordable, and a great place to meet other travelers! The rooms are comfortable and clean.
A Great Budget Hotel in Barcelona
Well located
Modern, stylish rooms
Room Mate Emma is an affordable hotel for all that you get from a stay here! There are loads of thoughtful touches and brilliant amenities at this fun budget hotel.
The Best Luxury Hotel in Barcelona
Luxurious and clean
Amazing facilities and details
The Senator Barcelona Spa Hotel is the ultimate base for your Barcelona trip! This place has all of the comforts and luxuries that one could dream of, all packaged into a stylish and central hotel.
The Best Travel Backpack EVER MADE!?!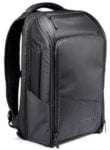 We are obsessed with backpacks – we've tried them all! And our favourite carry on backpack in the WORLD is the Nomatic Travel Backpack. This backpack has revolutionized the backpack industry and will change the way you travel forever :) Check it out here!
• The 31 Best Things to Do in Barcelona •
A world-famous church
Fast track entrance
Antoni Gaudi's unfinished masterpiece
Gain a fast track ticket into one of the most important landmarks in Barcelona! This towering church, designed by the famous architect Antoni Gaudi, will be sure to take your breath away.
Wander around this beautiful UNESCO-listed structure and see why it has become such an iconic building in the city.
Want your own villa? The coolest villas in Barcelona will blow your mind…
Built in 1912
An iconic Gaudi building
A UNESCO-listed structure
Casa Mila is another astonishing work by Antoni Gaudi. This famous building will be sure to impress anyone!
Casa Mila is an iconic symbol of Barcelona, and its small details and unique curves are a joy to see. Appreciate the innovation and cultural importance of this building.
Traveling as a solo traveler? Check out our best hostels for solo travelers in Barcelona.
#3 – Take the Cable Car up Montjuic
A Very Cool Thing to do in Barcelona
Unbeatable views across Barcelona
Return ticket
Explore the historic hill
Reach the top of Montjuic for the ultimate panoramic views out over the city! This is a must do in Barcelona.
Ride the fun cable car to the top where you can explore the interesting sights on top of Montjuic. Take in the amazing views, and cruise back down to the city in style!
Heading to Barcelona? Save some money with our guide to the coolest hostels in Barcelona!
An extensive beachfront boardwalk
Beautiful, famous beaches
Great swimming!
Visit the brilliant beaches in Barcelona to enjoy some fun in the Spanish sun! There is a beachfront boardwalk that stretches for miles, passing a variety of busy beaches to choose from.
There are some trendy bars and cafes along here too, with loads of beachfront fun to be had.
Skip the line ticket
Live tour guide
Experience famous Gaudi sites
Witness the iconic Casa Batllo, and other famous Antoni Gaudi works, during this guided walking tour. You will learn all about the importance of this architect to Barcelona.
The tour goes through Passeig de Gracia, where you will learn about the history and culture of this amazing city.
Spain is amazing! And the best hostels in Madrid will blow you away!
A charming sequence of promenades
Pass major attractions
A beautiful walk
Walking down Las Ramblas is essential on the list of Barcelona things to do. Connecting the Placa de Catalunya with the Columbus Monument, this series of promenades is the best way to really take in the city.
Walk under the shady plane trees, and experience the vibrant local culture all around you.
Going to Barcelona? This guide on the best ways to explore Barcelona hits all the highlights!
Skip the line ticket
Experience famous art
Access a variety of exhibitions
Use this skip the line ticket to experience the works of Barcelona's famous artist Joan Miro. You will get to learn all about the life and works of this contemporary artist.
Marvel at Miro's masterpieces in the most complete collection of their work. The striking building is also worth admiring.
Have your dates picked? Read up on hostels in Valencia before you book!
200-year-old market
A historic site
Loads of amazing food
Experience the true buzz, smells, and tastes of Barcelona through a visit to La Boqueria Market. This massive market is one of the best things to see in Barcelona.
Taste the city's incredible food at the many stalls, or cool off with a beer at one of the market bars.
Another major Gaudi work
Offers spectacular views
Amazing green space
Park Guell is one of the top things to do in Barcelona. Explore this park to finish off your Gaudi experience.
Park Guell includes major architectural works, a stunning green space, the Dragon Stairway, and other famous sites. Great views of the city can also be had!
Don't stop the party! Read up on Barcelona's best party hostels too! [different destination]
Experience Roman ruins
Discover Barcelona's ancient history
Lots of interesting displays
The Barcelona City History Museum is a brilliant place to discover more about the past of this interesting destination!
See Roman ruins and remnants of ancient buildings here. The elevated walkways will take you back in time to experience the fascinating history of Barcelona!
Price anxiety? We get it too, so we made an article for the best budget hostels in Barcelona!
The largest stadium in Europe
5-hour football tour
Experience FC Barcelona greatness
Barcelona is famous for its football, and the iconic Camp Nou is at the heart of all this. Take a tour of this massive stadium to discover more about the pride of FC Barcelona!
The guided tour includes valuable information and insights for any sports fans. If you love football, this is a Barcelona must see!
Planning to visit Barcelona? Some of the best hostels are near Barcelona Airport!
#12 – Placa de Catalunya
The major square in Barcelona
Near many attractions
Has an amazing fountain
When looking at what to do in Barcelona, a stop at the Placa de Catalunya is always a good starting point. This big square is the perfect meeting point and an ideal place to start your adventures from.
There is an impressive fountain here, as well as many important surrounding buildings.
Unbeatable views of the city
A beautiful slow cruise
Snacks and drinks included
For an unforgettable experience in Barcelona, embark on this sunset cruise aboard a traditional wooden boat.
You will get to enjoy some drinks and snacks as you take in Barcelona from a stunning new perspective.
#14 – Catch a Show at the Palau de la Musica Catalana
A 'Cool' Thing to do in Barcelona in Winter
An incredible concert hall
Another UNESCO-listed site
Hosts many brilliant performances
Visit the Palau de la Musica Catalana during your trip to Barcelona for an entertainment highlight! This great hall is a breathtaking building that hosts incredible performances.
Check the schedule while you are in town to see what is on during your Barcelona visit.
Want to see more than just Barcelona? Take a day trip from Barcelona to get to know Spain!
A huge and interesting zoo
The zoo is full of activities
Full day zoo ticket
Barcelona Zoo hosts over 4000 animals from over 400 different species! Spend a day here exploring all that is on offer, learning about nature, wildlife, and conservation.
Barcelona Zoo is an exciting place that is full of different activities and attractions. A perfect outing for the whole family!
Skip the line ticket
Visit Antoni Gaudi's former residence
See some interesting designs
Antoni Gaudi is one of the most famous and well-celebrated people to have come out of Barcelona. Explore his former residence to discover more about this iconic architect.
You will get to see a variety of fascinating objects and designs, learn about the Art Nouveau period, and discover more about Gaudi himself.
A total adrenaline rush!
Admire the city skyline
A unique Barcelona experience
Take in the Barcelona skyline while zooming around the ocean in a totally thrilling speedboat ride!
This is an experience not to forget, and it is heightened by the music and sound effects. Interact with your fellow passengers and enjoy the adrenaline fuelled ride!
#18 – Shop Around Barri Gotic
A gothic architectural paradise
A dream shopping destination
Many important sites in this neighborhood
Walk around the impressive Barri Gotic neighborhood for the ultimate shopping experience in Barcelona. Ogle at the immense amount of Gothic architecture while making your way between shops.
There are many unique local crafts and products available here, as well as antiques, cafes and more!
#19 – Check Out the Museu Nacional D'Art de Catalunya
A Must Stop for Art and History Fans
A truly impressive art collection
A wide variety of art
The building itself is awe-inspiring
Visit the Museu Nacional D'Art de Catalunya for an incredible journey through ancient art. Admire the Baroque and Renaissance masterpieces, as well as the famous San Pablo portrait. The biblical fresco in this gallery may be its proudest piece though.
Learn all about art history and different art movements at this legendary museum.
A 1-hour show
Experience traditional Spanish culture
Take a possible live flamenco class
If you want to immerse yourself in the lively Spanish culture, then watch this fun flamenco show with traditional dancers, singers, and musicians.
After you have enjoyed the sensuous music and hypnotic moves, enjoy some authentic Spanish tapas or paella in the theatre restaurant.
Barcelona is Big! Don't be overwhelmed though, check out our no-stress guide to where to stay in Barcelona!
Skip the line ticket
All the best Spanish sites
Soak up the country's culture
Pole Espanyol allows you to experience the unique sights and culture of Spain all in one area. You can explore 117 real-life scale building from across the country, while seeing the art of Picasso, Dali, Miro, and more!
This is the ultimate stop for a broad view of Spain and its exciting culture.
#22 – Visit the Museu Picasso
Learn all about Pablo Picasso
The ultimate Picasso collection
Other amazing art here too
The Museu Picasso is the greatest place to experience the sheer genius of Pablo Picasso. This museum houses 4251 of his works.
Learn all about famous artists, and see their masterpieces up close. This is truly a one of a kind experience.
A great nightlife experience
See the best bars and clubs
Free drinks and VIP admissions
Amongst the wide range of stuff to do in Barcelona, this city has a thriving nightlife scene! Join a backpacker pub crawl for a fun, guided experience of the city's best party spots!
Meet loads of friendly new people, visit the most exciting bars, clubs, and pubs, all with free drinks and special VIP access.
A spectacular oceanarium
Skip the line ticket
Learn about marine life
The Barcelona Aquarium is a brilliant place for the whole family to enjoy! This is one of the world's best marine leisure and education centers, dedicated to the Mediterranean.
Witness what life under the ocean is like, and learn all about the various animal species under the water.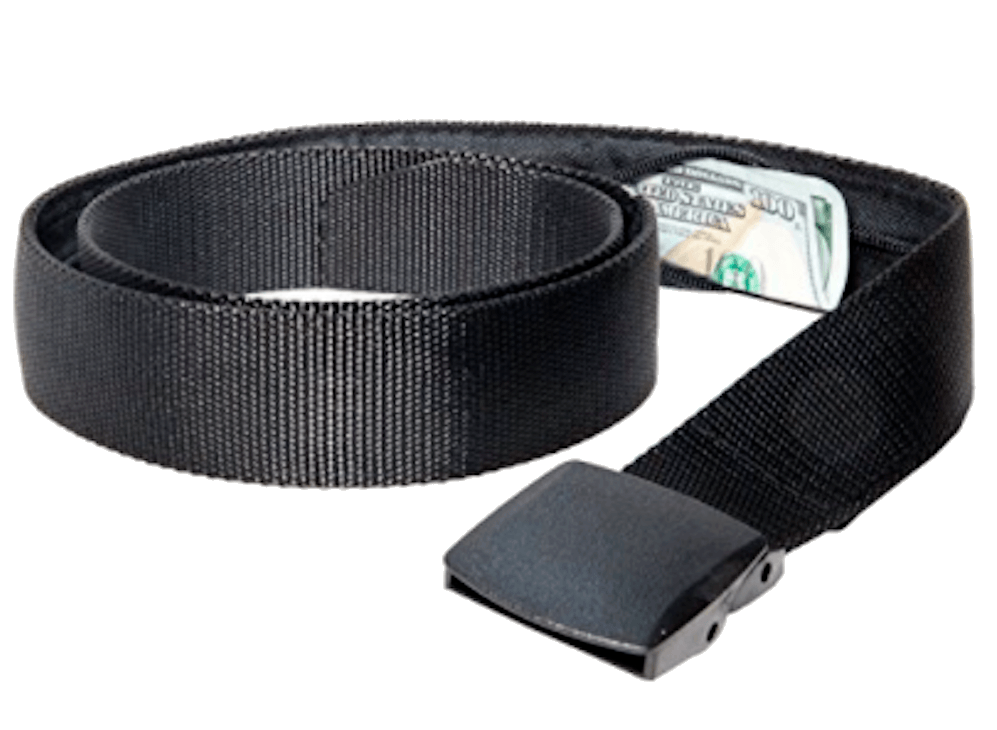 If you are traveling you should ALWAYS have emergency cash hidden on you! Security belts are great because they are affordable and can fit a ton of stuff in them (great for peace of mind!). Check out our favorite travel belt!
#25 – Enjoy the Mercat de Santa Caterina
A Must do for Food Lovers!
Some of the best local food
Less crowded than La Boqueria
An authentic Spanish food experience
For a true taste of Spanish neighborhood markets, visit the newly renovated Mercat de Santa Caterina. This place has an amazing selection of local produce and delicacies on offer.
Taste some of the finest foods from the region, or take the opportunity to bring home a gift from Barcelona.
Panoramic city views
Taste some quality local wines
See the Columbus Monument
This tour takes you to the Columbus Monument where you can enjoy unbeatable views out over Barcelona. You will then go on to taste some of the best wines and cavas of the area!
This guided tasting is a brilliant attraction for wine lovers wanting to enjoy a memorable tasting.
#27 – Relax in Parc de la Ciutadella
A green break in the city
Amazing central fountain
Well kept grounds
The Parc de la Ciutadella offers the ideal break away from the busy city. This park has some great shaded tree areas and grassy lawns to relax in.
Paddle a boat around the lake, or marvel at the brilliant central fountain while here.
3-hour boat party
BBQ included
Dance, swim, and party from the boat
Hop onto this fun party Catamaran for the ultimate summer cruise! Spend 3 hours partying with a BBQ on the boat, swimming, and dancing.
This is an awesome way to see the city skyline while having some outdoor fun.
#29 – Witness Catedral de la Seu
An Important Site in Barcelona
One of the city's oldest churches
A truly stunning building
Built as a monument to Eulalia
Taking in the incredible Catedral de la Seu during your visit to Barcelona is an essential historical and architectural stop.
See all of the details, carvings, and statues in this magnificent church while appreciating its age and history.
2-hour walking tour
Learn about Jewish history
Visit important historical sites
Barcelona's Jewish Quarter is one of the city's most intriguing neighborhoods. Take this 2-hour walking tour to experience some of the best sights and discoveries here.
Visit Europe's oldest synagogue, learn about the important Jewish history of the area, and see some fascinating places in the district.
See the cava production process
Includes a train ride
Taste local wines
If you love wine, then a trip to Barcelona isn't complete without a proper cava tasting! Visit the Freixenet Cellars to learn all about cava production and tasting.
This is an informative and unique experience for those interested in learning about Catalonian cava.
Final Thoughts
Barcelona is such an exciting city with a really unique vibe. This beautiful Spanish destination is suitable for just about any traveler, as the list of things to do here is so extensive!
Whether you visit Barcelona for the amazing food and wine, the fun beaches, historic sites, unique architecture, or fantastic art, you will certainly not be disappointed!
We hope that this guide on the best things to do in Barcelona will help you to make the most out of your trip, as there is just so much to enjoy in this magical city!
***Disclaimer*** Some of the links in this post are affiliate links. This means that if you book your accommodation through the site, One Weird Globe will earn a small commission at no extra cost to you. Your support helps me keep the site going :)
Latest posts by Clair Ricketts
(see all)