Barcelona is a historic and enchanting seaside city in Catalonia that is filled to the brim with culture, art, incredible architecture and delicious food and wine. It's no surprise that when planning your trip there, you're looking to save those extra pennies on the good things in life!
Whether you're visiting Barcelona to see the ingenious artists creations, eat delectable foods paired with the most remarkable wines in amazing rustic settings, or just to explore the enchanting streets of Spain, there is an affordable hostel calling your name to make that all happen!
Quick Answers: Cheap Hostels in Barcelona
Best Overall Cheap Hostel in Barcelona: Hostel One Paralelo
Best hostel for partying: Pars Teatro Hostel
Best hostel for chilled out travelers: Garden House Hostel
Best hostel by the beach: Unite Hostel
Best Overall Cheap Hostel in Barcelona
Great atmosphere with an elegant design
Close to nearby gardens and historic landmarks
FREE dinner!
We love Hostel One Paralelo because it was made by travelers, for travelers. There is so much on offer here you will be excited to get back after exploring the city!
This hostel has it all – free dinners, free parties, free day activities. It's a great place to come to meet other travelers and has 3 different common areas: for relaxing, working or partying.
Barcelona is great! Barcelona's hostels are great too!
Best Cheap Hostel with a warm atmosphere in Barcelona!
Stay in the middle of all the Barcelona shopping and sightseeing!
Comfortable homely spaces for relaxing and meeting people
Living room with PlayStation and Nintendo!
We love Fabrizzio's Petit Hostel because of its central location and homely feel
Fabrizzio's offers a great warm environment in a home-away-from-home style and has cozy colorful bedrooms to fill you up with joy. The shared spaces also offer fun games to interact with the other guests and everything is tailored to make you feel comfortable!
Check out our best hostels for solo travlers in Barcelona.
Best Cheap Hostel in Barcelona for fun parties!
Great central location near the aquarium
10 minutes walk from the beach
Free daily tour!
Located in Poble Sec, a part of Barcelona that is removed from the touristic rush and allows you to experience the real rhythms of life in Catalonia. Come here to experience the culture and perspective of a local.
The free daily tour is a great way to meet fellow travelers to enjoy the vibrant nightlife and exciting pub crawls the Hostel offers!
Villas in Barcelona are AMAZING! And these are the 11 best villas in Barcelona for all budgets…
Best Cheap Hostel in Barcelona close to the beach!
Walking distance from the beach!
Coworking space available
Electronic music creation room
Unite Hostel's emphasis on spaces that are designed for travelers to be able to work or interact in a creative way is great.
The Hostel is ideally located right by the beach and is in an area that has many start-ups and design studios. Everyday activities are arranged both inside and outside of the hostel and there is a bar/restaurant in the building itself.
The Best Travel Backpack EVER MADE!?!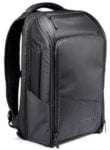 We are obsessed with backpacks – we've tried them all! And our favourite carry on backpack in the WORLD is the Nomatic Travel Backpack. This backpack has revolutionized the backpack industry and will change the way you travel forever :) Check it out here!
Best Cheap Hostel in Barcelona for Arts and Culture!
Free walking tours
Free dinners
Perfect hostel for solo travelers to meet new people
We love 160 Hostel because of their focus on shared experiences, and their offerings of free guided walking tours and shared dinners.
At 360 Hostel you will be given all the information you need to make the most of your stay. The service is excellent and the guided walks are very informative and a lovely way to meet fellow travelers during your stay.
Barcelona is alive! And you'll find these party hostels have some of the best events around!
Best Cheap Hostel in Barcelona for solo travelers!
A homely and inclusive environment
Free dinners!
Free entry to popular clubs
Hostel One Ramblas is the perfect place to mix and mingle with fellow travelers. They offer free daily excursions to visit popular attractions and landmarks in the city, which is a wonderful way to spend the day getting to know people before enjoying a free dinner at the hostel and an exciting night out on the town!
Best Cheap Hostel away from the madding crowds in Barcelona!
Escape the hustle and bustle of the city
Free breakfast buffet!
Sports area and outdoor pool
INOUT Hostel offers large living rooms, library, TV, games room, and meeting rooms so you have a spacious and welcoming environment to come back to after a long day of exploring. They will even teach you how to make Paella!
Sit back and relax and make the most of their terraces and sports area, including an outdoor swimming pool that is great for the summer months! Travelers will love the fresh air of the beautiful countryside!
Arriving late? Find the best hostels near Barcelona AIRPORT for a worry-free arrival!
Best Cheap Hostel in Barcelona for safety!
Private 'cubicle' style of bunk beds
Close to amazing architecture and incredible monuments
The hostel has its own rooftop terrace!
We love Safestay Barcelona Gothic Hostel because it offers travelers a place of privacy to rest after a long day exploring the surrounding streets. It's created to combine privacy with comfort. The beds all have their own plug and locker and you will have no concerns for safety!
The Gothic quarter and the Rivera and Ravel districts in the surrounding areas are famed for historical monuments and narrow streets with a bohemian atmosphere that is great for exploring!
Best Cheap Hostel in Barcelona for cultural events!
Bohemian Neighbourhood with trendy bars and restaurants
Often the host of art exhibitions
Modern and chic design
Sant Jordi is a modern hostel located in the most bohemian neighborhood of Barcelona. They offer a vibey international atmosphere and incredibly friendly staff who will help you to make your trip to Barcelona the best it can be with their emphasis on guests and true compassion for the community.
Will you be in Barcelona a while? Here's your guide to the top day trips from Barcelona for exploring the area!
Best Cheap Hostel with a true family feel in Barcelona!
Friendly family vibe and atmosphere
Free home-cooked dinner
Free day activities and night pub crawls
The friendly staff will give you all the tips and advice for sightseeing and tours in the city, and welcome you back with a home-cooked meal every night!
The hostel offers great shared areas like their beautiful rooftop terrace, large basement area with a pool table and fun TV room with Netflix and PS3 to make you feel right at home!
Best Cheap Hostel in Barcelona for socializing!
Free lockers
Great staff recommendations
Celebrations of events like concerts and exhibitions
This hostel has all you'll need and more. Make yourself at home in the large common areas and games room and enjoy spending your downtime out on the terrace making new friends from around the world.
The location is perfectly central, allowing easy access to sightseeing in the city, with great recommendations on where to go each day from the friendly staff at the hostel to give you the best and most authentic experience in Barcelona.
Still haven't booked for Barcelona? Find out where to stay in Barcelona for any type of trip!
Best Cheap Hostel in Barcelona for skateboarders!
Nightly entertainment!
Designed around skateboarding, urban arts, and culture scene
Large outdoor area with hammocks and graffiti
We love Sant Jordi Hostels Sagrada Familia because of the showcase of vintage skateboarding gear and graffiti.
Skateboarders will love using the mini ramp at their leisure and skateboarding gear decorating the hostel. As well as the focus on urban arts and culture. The chill-out room is filled with accessories from all over the world to make you feel right at home.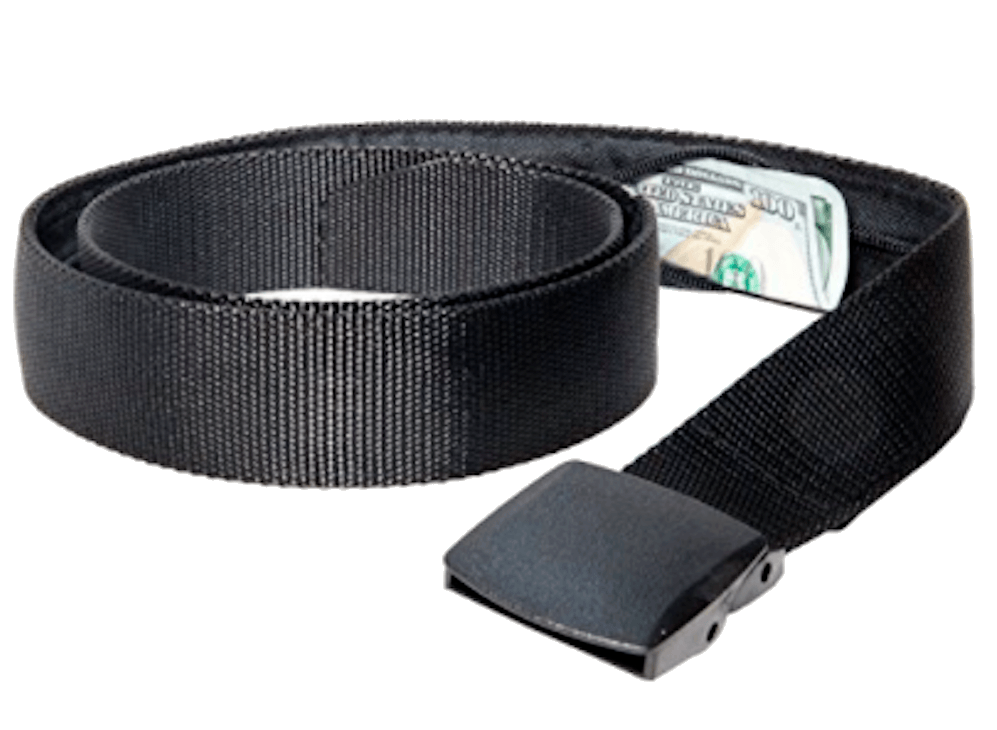 If you are traveling you should ALWAYS have emergency cash hidden on you! Security belts are great because they are affordable and can fit a ton of stuff in them (great for peace of mind!). Check out our favorite travel belt!
Best Cheap Youth Hostel in Barcelona!
Games room
Free walking tours
Mediterranean style dinners
We love the Mediterranean Youth Hostel because of the Mediterranean style in all the dorms and the chefs can teach you how to make some great Mediterranean meals!
This hostel is in a great residential location, an easy 7-minute walk from the famous Rambla and Plaza Cataluna, Barcelona's central square, where you will find connections to all of the tourist attractions and nightlife.
Best Cheap Hostel in Barcelona for the views!
The view from the 7th floor!
Central location
Nightly entertainment
We love the Generator Hostel because of the amazing views of Barcelona!
Generator Barcelona offers a comfortable and stylish place for travelers to rest after seeing the must-see sights all within walking distance from the hostel. You'll also find some awesome trendy shops, bars, and restaurants around the area!
This hostel rocks! Read our in depth Generator Hostel Barcelona review to find out why!
Best Cheap Hostel in Barcelona with 2 terraces!
Two terraces to hang out overlooking the city
Secure lockers and dorms
Rooftop bar
We love Urbany Hostel because of the awesome views over Barcelona from one of their rooftop terraces!
This hostel is the perfect place to come back to relax on the terrace after a day out exploring the sights of the city.
Once you've booked, check what there is to do in Barcelona!
Best Cheap Hostel in Barcelona for daily tapas tasting!
Free local maps and walking tours
Fully equipped kitchen
Daily tapas tasting and spicy flamenco shows
We love Be Sound Hostel's location in the partying and shopping district of Barcelona and the daily tapas!
Be Sound Hostel is a great place to come to chill out after a day of Barcelona shopping and sightseeing. The place has great character and offers many chill-out areas, offering the perfect place to meet new people.
Best Cheap Hostel in Barcelona for chilled-out travelers!
Rooftop terrace
Garden
Multilingual staff
We love Garden House Hostel because of the calm and precious oasis of peace for travelers.
This awesome Barcelona hostel is the best option if you would like to mingle in an international environment with a chilled out vibe, big garden, and awesome terrace to share barbecues and relax together!
Conclusion on Hostels in Barcelona
There are some amazing cheap Barcelona hostels, offering each type of traveler something unique and exciting. Come and discover this vibrant city filled with incredible architecture and fascinating arts and culture, along with all the delicious food and wine.
Find your niche in these affordable places before coming back to one of these Barcelona hostels to relax, make friends, party or chill-out.
***Disclaimer*** Some of the links in this post are affiliate links. This means that if you book your accommodation through the site, One Weird Globe will earn a small commission at no extra cost to you. Your support helps me keep the site going :)
Latest posts by Clair Ricketts
(see all)