Madrid is Spain's large central capital. It's an elegant city filled with world-renowned museums, charming architecture, and well-manicured parks.
The city is full of life, culture, and passion. Artistically, Madrid holds up to any other beautiful European city and possesses numerous art-galleries, attractive architecture, and ornate cathedrals just waiting to captivate you.
Madrid has many attractions and activities to offer travelers, which is why we've come up with a list that will provide you with plenty of options to keep you entertained for your whole trip! Here are the best things to do in Madrid!
Our Favorite Places to Stay in Madrid!
Choosing an accommodation that fits with your plans is essential to guaranteeing you make the most out of your trip to Madrid. Here are our top three picks for the best places to stay in the city!
The Coolest Hostel in Madrid
Social atmosphere

Friendly staff
Located in the center of Madrid, you can't beat the location of this hostel! Some of the perks include free walking tours, self-catering facilities, and 24-hour reception.
A Great Budget Hotel in Madrid
Great location

Wi-Fi in all areas
The rooms at this Madrid hotel are clean and modern. There is an onsite restaurant, bar, cafe, and peaceful garden area. Rooms feature air condition, a flatscreen TV, a minibar, and more!
The Best Luxury Hotel in Madrid
Breakfast included

VIP treatment
If you're looking for a luxurious 5-star hotel in a prime location then the Wellington Madrid is for you! The perks of this hotel include a spa, fitness center, swimming pool, onsite restaurants, and more!
The Best Travel Backpack EVER MADE!?!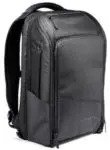 We are obsessed with backpacks – we've tried them all! And our favourite carry on backpack in the WORLD is the Nomatic Travel Backpack. This backpack has revolutionized the backpack industry and will change the way you travel forever :) Check it out here!
• The 31 Best Things to Do in Madrid •
English-style gardens

Imposing and ornate architecture

Construction started in 1735
Discover the history of the Spanish monarchy at the Royal Palace. Tour this exquisite building and visit the private apartments, throne room, and banquet halls.
See the impressive collection of tapestries, porcelain, musical instruments, and more! Visiting the Royal Palace is one of the top things to do in Madrid and an attraction you don't want to miss!
Haven't Booked for Madrid? Read up on our favorite hostels in Madrid (for any budget)!
Spanish national art museum

Opened in 1819

Located in central Madrid

The Prada Museum contains the largest and most important collection of Spanish paintings in the world. Discover the dazzling works of art by Velázquez, Goya, El Greco, Rembrandt, and many more prominent artists!
The collection currently comprises paintings, sculptures, prints, and drawings, in addition to a large number of historic documents.
Travel Tip: Check out this guide to the Best Neighbourhoods to Stay in Madrid!
Bernabéu Stadium

Audio guides available

Learn about Spain's football culture
Visit the home of the Real Madrid football team at the Bernabéu Stadium! Get access to exclusive areas of the stadium, off-limits to the general public. See the Trophy Room that serves as a testimony to Real Madrid's football valor and long-running history!
Visit the Presidential Box, the dressing rooms, the pitch, the coaching area, and more! If you're a sports fan, this is a must-do in Madrid!
Looking for the Party? We've got you covered with our guide to the best party hostels in Madrid!
Experience the flamenco tradition

1 – 1.5-hours

Dining options available
Witness the passion of flamenco music and dance at the historical Torres Bermejas Tablao, located in the heart of Madrid.
Watch a unique show of stunning choreographies, the best singers, guitarists, clappers, and dancers. For a uniquely Spanish experience, this is the best thing to do in Madrid!
Check this out – These are the top villas in Ibiza
The main park of Madrid

Lots of open space

Well-maintained
El Retiro Park is a beautiful oasis with many attractions to offer guests. A walking tour of the park will help you discover one of the best places to visit in Madrid and provide you with plenty of insight and information.
Walk past tall trees, imposing sculptures, lush green gardens, and tranquil lakes while learning about the park's history!
Need specifics? We also have our favorite hostels near Madrid Airport!
Safety training and helmets provided

Eco-friendly tour

A fun way to see the city
Travel to the main Madrid attractions on a segway, a fun and unique way to see the city! Ride through El Retiro Park, Madrid's financial district, and the city's hidden corners only the locals know about!
As you travel along, your tour guide will fill you in on the city's history and stop for photo opportunities along the way.
Are you a brunch-aholic?! If so, you're sure to appreciate this comprehensive guide on the best places to have Brunch in Madrid.
Experience Madrid's nightlife scene

Meet fellow drink enthusiasts

Receive great drink deals!
Take in Madrid's vibrant nightlife scene with an exciting pub crawl! Follow your professional party guide to the city's best pubs, bars, and nightclubs.
Meet local people and travelers from around the world who are looking for a fun night out! A pub crawl is one of the best things to do in Madrid when the sun goes down!
Have some time? Get out of the city with these epic day trips from Madrid!
#8 – El Rastro Flea Market
Things to do in Madrid this weekend
Very reasonable prices

Purchase your souvenirs here

Draws a large crowd
The El Rastro Flea Market is the most popular open-air flea market in Madrid. You'll find vendors selling everything from handcrafted goods to tourist t-shirts!
This flea market only operates on Sundays, so if you're planning to visit Madrid for the weekend, make sure to check it out!
Guided tour in a group setting

Madrid sightseeing at night

Experience Madrid with a local
Take a 3-hour city walking tour and see the best of Madrid after dark! Escape the heat of the day and hordes of tourists by setting off after the sun sets!
Follow a knowledgeable guide who will take you around to many of Madrid's tourist attractions!
3-hour tour

Learn about Spain's history

Knowledgeable tour guide
Learn about the history and mystery that surrounds the Spanish Inquisition. Explore a darker side of the city on a historical walking tour that will take you back in time.
Learn how this dark chapter in Spain's history impacted the city and was perceived abroad. Visit key areas that were the setting for the atrocities that took place many centuries ago!
Need to save money? Check out the cheapest hostels in Madrid!
20th-century art

Large museum

Modern and contemporary art
The Reina Sofia Museum is dedicated to Spanish art. Take a tour and learn about abstract art, cubism, surrealism, and modernism. See the masterful works of art from three of Spain's great 20th-century artists: Picasso, Salvador Dali, and Joan Miro!
The museum also hosts temporary exhibitions by international artists in its many galleries.
Great for all fitness levels

Discover the highlights of Madrid

Private or regular tour
Take a casual cycle around the city's top attractions and learn about Madrid's history from your friendly local guide.
Pedal past the Templo de Debod, the Cathedral of La Almudena, and more! This excursion is fun for all ages, but kids especially will love exploring the city on wheels!
Ride a petite yellow convertible

Helmets included

A new way to explore Madrid
See the city in style, in a petite yellow convertible! This tour crosses the historical heart of Madrid and has built-in audio that talks to you as it takes you on a city tour you'll never forget!
An on-board computer and GPS system do the driving for you, so you can enjoy an easy ride through Spain's capital!
Barcelona is great! Barcelona's hostels are great too!
Dinner and a show

3-hours

A fun night out
Enjoy the authentic sounds of Spain at a traditional zarzuela opera dinner! Indulge in tasty Spanish tapas, refreshing drinks, and of course, dessert!
This is one of the most unique things to do in Madrid, Spain, and a great way to learn more about the country's rich culture and traditions.
#15 – Plaza Mayor
One of the most important sites in Madrid
Popular Madrid, Spain attraction

Huge historic square

Vibrant and lively
The Plaza Mayor is a major public square in the heart of Madrid. It spans 3-acres and was founded in 1619!
The square is large and impressive; it's full of cozy cafes, restaurants, fun Madrid attractions, and plenty of tourists! The atmosphere is very enjoyable, with lots of street performances happening in the square all hours of the day!
Fun for all ages

Open long hours every day

14-miles from Madrid
Meet your favorite cartoon characters at the Parque Warner Madrid theme park. Take a break from sightseeing and spend the day at one of Madrid's most exciting attractions!
Ride rollercoasters, enjoy themed shows and eat at the parks many restaurants. If you're trying to decide what to do in Madrid with children, this theme park is your answer!
Spain is amazing! And the best hostels in Valencia will blow you away!
Sample traditional Spanish sweets

1.5-hour tour

Led by a local guide
If you're traveling to Madrid during the cooler winter months the best way to warm up is with a chocolate and churro tour!
Sample Spanish chocolate and churros accompanied by Madrid's exclusive Madrono liqueur. You'll visit the best places in Madrid for chocolate lovers on this tasty Spanish tour!
Spanish gastronomical culture

4-hours

Enjoy your prepared meals afterward
Learn how to cook typical Spanish dishes at a Spanish cooking class! Under the guidance of a local chef, you'll make traditional Spanish staples such as paella, potato omelets, sangria, and more!
Find out about traditional Spanish ingredients and learn Spanish cooking techniques. Taste the best of Madrid's cuisine with this fun activity!
Renaissance, baroque, expressionism

Avant-garde paintings

Audio guides available
The Museo Nacional Thyssen-Bornemisza houses art from the 13th-century to the late 20th-century, including a collection of 19th-century American paintings not found in any other European museum institution!
See the works of Rembrandt, Van Gogh, Picasso, and many more artists among the collection of nearly 1,000 works of art on display.
Looking to make friends in Barcelona? One of these cool party hostels might be for you!
Wine tasting tour

Visit 3 wineries

6-hour tour
Discover the wine region of Madrid and visit the picturesque countryside surrounding the city. After a short drive from the city center, you'll spend the day learning about the winemaking process and the history of wine in Spain!
Taste the local wine and find out why Spain's wine is world-renowned!
Local insight into Madrid

Fully customizable tour

2- 6-hour tour
Explore Madrid with a local guide on a fully customizable private walking tour! Discover the city through the eyes of a local and learn tips and tricks on how to make the most of your stay in Madrid.
Your host will be hand-picked based on your interests and your tour will be completely customized to your liking!
#22 – National Archaeological Museum
One of the best cheap things to do in Madrid
USD $3.00 entrance ticket

Closed on Mondays

Large and well organized
The National Archaeological Museum is a world-class museum and the most important archeological museum in Madrid!
Enjoy the vast range of exhibits, spanning from prehistoric times through Ancient Greece and Egypt, and throughout the history of Spain! All displays are presented in Spanish and English. Adult entry is only USD $3.00 and children under 18-years-old go free!
Let's narrow it down! Near Barcelona Airport are some of the best hostels!
#23 – Real Jardín Botánico
Fun for the whole family!
Botanical gardens

20-acres

Very well kept
Located in the city of Madrid, the Real Jardin Botanico houses more than 5,000 species of plants! This gorgeous lush garden is a great place to enjoy a break from your busy day out sightseeing in Madrid!
The garden is divided into seven outdoor sections and five greenhouses that allow for the cultivation of species that are not suited to Madrid's climate.
2-hour walking tour

Cultural food experience

Expert tour guide
Discover the tapas traditions of Spain on a culinary walking tour through Madrid! Learning the origins of tapas and experience the food culture of Madrid like a local.
You'll visit 3 great tapa locations in the city and indulge in a variety of tapas and drinks! Eating tapas is one of the top Madrid things to do!

If you are traveling you should ALWAYS have emergency cash hidden on you! Security belts are great because they are affordable and can fit a ton of stuff in them (great for peace of mind!). Check out our favorite travel belt!
#25 – Casa de Campo
One of the best free things to do in Madrid
Open 24/7

Great scenic views

Former royal hunting grounds
Casa de Campo is the largest public park in Madrid. It's located west of downtown and offers a relaxing reprieve from the busy city.
Whether you fancy a peaceful walk, a relaxing boat ride, or a picnic, this is a lovely park that all ages will enjoy!
#26 – Mercado de San Miguel
Madrid for foodies!
Covered market

Opened in 1916

Sample the local food
The Mercado de San Miguel is one of Madrid's oldest and most beautiful markets. You'll find a wonderful assortment of local food, including some of the best tapas in town!
There is also fresh produce, counter bars, dessert stalls, and more! Make sure to come hungry, there's no shortage of selection!
Need to see more of Spain? These day trips from Barcelona will show you the coolest areas around.
#27 – Catedral de la Almudena
Catholic church

Construction began in 1879

Known for its vibrant colors
This beautiful Spanish church is the seat of the Roman Catholic Archdiocese of Madrid. The exterior is large and imposing and the interior is filled with beautiful murals, colorful detailing, and stained glass windows.
It is free to enter the cathedral but donations are encouraged.
#28 – Madrid Zoo Aquarium
Perfect for animal lovers
Located in the Casa de Campo

Kids petting zoo

49-acres
The Madrid Zoo and aquarium combines two popular attractions into one. Witness animals in their natural habitats, watch an entertaining animal show, and enjoy the animal exhibits!
You'll see species from all over the world, including Central America and the Caribbean, Asia, Africa, Europe, Oceania, South America, North America!
#29 – Temple of Debod
Preserved Egyptian temple

Free entrance

Climb to the top
The Temple of Debod is an ancient Egyptian temple that was dismantled and rebuilt in Madrid in 1972.
It's located inside a park and is especially popular to visit at sunset. At sunset, you'll find plenty of tourists who like to come with a picnic or a bottle of wine and relax on the grass!
Audio guides available

Easily travel to Madrid sites

Sightseeing at your own pace
This popular tour bus will take you to all of Madrid's must-see attractions! There are well-placed stops spread out over the city coinciding with the main attractions.
Enjoy unlimited usage of this bus for 24 or 48-hours and take your own self-guided bus tour!
Spain's street-art culture

2-hour walking tour

Travel off the beaten path
Explore the urban art scene of Madrid on a guided street-art tour! See graffiti walls and other public forms of art. Visit the multicultural neighborhoods of Lavapiés, Embajadores, and La Latina.
Learn information about the local artists from your tour guide as you discover the most unique things to see in Madrid!
Final Thoughts
Madrid is a city that can be enjoyed by every type of traveler. Whether you fancy a non-stop adventure filled with active activities or a leisurely go-at-your-own-pace holiday, Madrid will easily fit your vacation vibe.
Beauty is entwined into every aspect of Madrid and flows freely throughout the city. It can be seen in the city's gorgeously groomed gardens, perfectly plated tapas, and passion-driven flamingo dancers!
We hope you enjoyed our list of the 31 best things to do in Madrid, and that you can discover this magical city for yourself!
***Disclaimer*** Some of the links in this post are affiliate links. This means that if you book your accommodation through the site, One Weird Globe will earn a small commission at no extra cost to you. Your support helps me keep the site going :)
Latest posts by Clair Ricketts
(see all)