Known for its beautiful outdoor scenery and luxury resorts, Palm Springs has been a popular vacation spot among older people and members of the LGBTQ+ community for years. If you're looking for a quick holiday and to get out in nature while you're there, then Palm Springs has everything you need.
Palm Springs isn't as big or as popular as other cities in the US. But it packs a lot into a small area. It's surrounded by such a beautiful natural landscape that you'll be eager to get out and explore it – even the laziest members of your travel group will feel the same.
So, whether you're trying to find a great thing in Palm City to do with kids, are on your own or traveling with older people, here are some of the must-see attractions in the city!
Our Favorite Places to Stay in Palm Springs
The Best Hostel in Palm Springs
Located close to several popular attractions
A great choice if you're on a budget
Friendly, welcoming, and budget-friendly, this hostel is close to popular local attractions and to all the natural landscapes you could ever want to see in Palm Springs. It offers free parking and a complimentary breakfast every morning, as well as private and dorm rooms to suit every travel group.
The Best Budget Hotel in Palm Springs
Complimentary breakfast
Rooms with views
Close to local attractions like the city center, Palm Springs Square Shopping, and the Indian Canyons Golf Course, this hotel is ideal if you want to be in the heart of all the action. The hotel has a pool, hot tub, and family rooms to suit every travel group and the rooms are spacious and comfortable. Some of them even offer amazing views of the surrounding landscape just to make your stay that extra bit special.
Have some time? Get out of the city with these epic day trips from Palm Springs, CA!
The Best Luxury Hotel in Palm Springs
On-site spa
Gourmet dining
Beautiful, relaxed, and relaxing, this hotel offers all those extras that you want when you're looking for a luxury experience. It's within walking distance of the city's best attractions and restaurants and has an on-site spa and gourmet dining options. It also has a swimming pool, fitness center, a bar, and an airport shuttle to make your stay as trouble-free as possible.
Still haven't booked for Palm Springs? Find out where to stay in Palm Springs, CA for any type of trip!
• The 15 Best Things to Do in Palm Springs •
#1 – Fly High at the Palm Springs Air Museum
Learn about the world's plane history
Contains a wide range of historic planes
Book in for a plane ride
If you enjoy learning about history or just want to see some really cool planes, then spend a couple of hours in this museum. It's one of the top 14 air museums in the world and showcases flying machines from World War II, the Vietnam War, and Korea. There are three warehouses filled with these historic machines and many of the docents are veterans, so can share their real-life experience during your visit.
Take the chance to teach your kids about the past, check out what events are on during your visit or book in for a plane ride on the P-51 Mustang or C-47 Skytrain for an up-close experience of what it was like to soar through the skies in these old-style planes.
The Best Travel Backpack EVER MADE!?!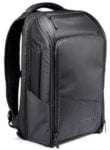 We are obsessed with backpacks – we've tried them all! And our favourite carry on backpack in the WORLD is the Nomatic Travel Backpack. This backpack has revolutionized the backpack industry and will change the way you travel forever :) Check it out here!
#2 – Take in the Views from the Palm Springs Aerial Tramway
Only for the strong of stomach
Beautiful views
A good way to start a hike
The Palm Springs Aerial Tramway is the best way to get an overview of the city. That's why it's a popular activity for first-timers to Palm Springs and is a great way to start your trip.
It's easy to find too. Located just a few minutes down Tramway Road at the entrance to the city, you can board a gondola at the station and soar high above stunning canyons and the surprising beauty of the Coachella Valley.
Once you land again, make sure you check out the café or restaurant for a meal before you head back. Or you can indulge your adventurous spirit and hike deeper into the mountains.
#3 – Explore the Palm Springs Art Museum Architecture and Design Center
A protected historic site
Puts on some great events
Take a tour
People travel to Palm Springs for outdoor activities, golf courses, and architecture. This city has the world's largest collection of mid-century modern buildings in the world and you can learn more about them at the Palm Springs Art Museum Architecture and Design Center.
Located in a protected historic site in a 1960s building, the museum houses architectural objects and original works of art that reflect the contemporary design of the building. You can shop for exclusive jewelry pieces or let your children pick one of the design-focused games and stationery items on offer.
It's a great way to pick up a unique souvenir and learn more about architecture in a fun and accessible way!
#4 – Visit the Banana Museum
A quirky museum just out of the city
Great shopping
The kids will love this museum!
If you're looking for something a bit unusual to do, then why not head out to the Banana Museum? And yes, it's just what it sounds like. With more than 25,000 banana related items, the museum holds a world record breaking number of banana items. And there's no end to the puns at this museum either, you'll hear and see all the banana wordplay you can stand during your visit, and maybe even more.
But once the wordplay is over, it's really a fascinating display of banana souvenirs, outfits, and photo opportunities. There's even a banana bar where you can have a sweet snack and taste the fruit for yourself!
Located 40 miles outside Palm Springs in the town of Mecca, you'll need a car to get to this museum. But the museum is just eccentric enough to be worth the trip!
#5 – See the City's Creative Heart at the Palm Springs Art Museum
Exhibits often focus on the desert
Contemporary art exhibition
See the work of some famous modern artists
Palm Springs is filled with art galleries and artwork. Something about the desert just encourages that kind of creative spirit, so it would be a waste to visit the city and not experience some of it.
The Palm Springs Art Museum houses a good collection of contemporary paintings, glasswork, and sculptures that reflect this creative spirit. It contains artwork from famous artists like Henry Moore, Edward Ruscha, Helen Frankenthaler, Robert Motherwell, and Mark di Suvero. And many of the themes revolve around the desert landscape, so you can experience the local scenery through the eyes of an artist.
#6 – Relax in the Moorten Botanical Garden
A desert garden
Dates back to the 1930s
Relax and get out of the city
The Moorten Botanical Garden is fairly small, only an acre in size, but if you like desert plants then you'll want to check it out. First established in 1938, it's privately owned by desert plant specialists who simply love to share their passion with anyone who wants to learn about the desert.
The plants in the garden range from tiny to huge, and feature cacti and other desert plants from all around the world. The range is extensive, boasting more than 3000 plant varieties as well as the world's first Cacterium, where you'll find the rarest varieties. And if you fall in love with one of the plants that you see during your visit, you can always stop by the Nursery to see if you can take one home.
If you aren't that interested in plants, there are other fascinating displays as well, such as the pioneer and gold mining relics, beautiful crystals, and ancient fossils.
#7 – Spend a Day Exploring the Coachella Valley Preserve
Look out for local wildlife!
Stop by the visitor center first for a map
Free guided hikes in peak seasons
Stretching over more than 20,000 acres, the Coachella Valley Preserve covers a lot of different terrain. You'll find desert wetlands, wildflower patches in the right season, and some rare and slightly quirky wildlife. It's a truly huge and varied area, so make sure you drop by the architecturally significant visitor center first for a map, recommendations, and maybe even a guide.
The Coachella Valley Preserve also holds some of the best hiking trails in the area, so lace up your shoes and get ready to explore on foot. Just make sure that you arrive early if you're visiting in summer, as the heat can get oppressive later in the day.
#8 – Play a Round of Golf
There are lots of popular courses
Book in during popular cities to reserve your tee-off time
Play in the early morning in the heat of summer
Palm Springs is famous for its golf and if you enjoy the game, then trying out some of the courses around the city is one of the best fun things to do in Palm Springs! There are more than 100 championship-level golf courses in and around Palm Springs and most of them are open to the public.
Just remember that Palm Springs does get very hot, so if you're visiting in the heat of summer, you will need to play early or suffer from sunstroke. And whichever courses you choose to play on, you'll be surrounded by stark, beautiful desert landscapes and mountain views. Could there be a better way to spend a morning?
Some golf courses you should try are:
PGA West
Indians Canyons Golf Resort
Desert Willow Golf Resort
The SilverRock Resort
The Indian Wells Golf Resort
#9 – See a Show at the Purple Room Supper Club
Check out the photos of past famous guests
Great food
Popular among locals and tourists
This is probably one of the most popular restaurants in the city among locals and tourists. In the past, it's seen performers like Dean Martin, Frank Sinatra, and Sammy Davis Jr. and the music is still great today.
Just make sure you book your table at the restaurant early, so you don't miss out, then settle in for a night of delicious food, and a cabaret or jazz performance. Make sure you check out the photos on the wall to get a glimpse of the restaurant's star-filled past.
#10 – Be a Part of VillageFest
A giant street party on the main street
Make sure you turn up hungry to try the street food
A great night out for the whole family
VillageFest is a street party held year-round on Thursday evenings. Palm Canyon Drive closes down for the festival and is filled with stalls, entertainers, and booths where you can grab a bite, buy a souvenir or just check out the local art and crafts. The festival starts at 6-7 pm and ends at 10 pm, which makes it fun for the whole family!
With a great, relaxed atmosphere, buskers and entertainers, and great stalls, this will probably be one of the highlights of your trip. After all, what could be bad about wandering around in the warm, sultry weather, eating snacks made by local restaurants and local businesses, and buying crafts or jewelry?
#11 – Take a Tour with the Palm Springs Historical Society
A small building that packs a lot of activities
Free museum
Great walking and biking tours
On Palm Canyon Drive, you'll find two 19th century buildings that contain the Palm Springs Historical Society. The buildings contain a free museum where you can learn more about the history of the city, as well as a research library and other historical collections. The curators of the museum are friendly and knowledgeable, so if you want to know more about the city or the museum's displays, they'd be happy to help out.
The Historical Society is also famous for its tours and runs a variety of themed tours to suit every taste. Try the tour exploring Frank Sinatra's old neighborhoods, a biking tour of landmarks that were important to past Hollywood stars, or an informative walking tour of the center of town.
Whatever type of tour you choose, you'll learn about a whole new side of Palm Springs through the eyes of an expert.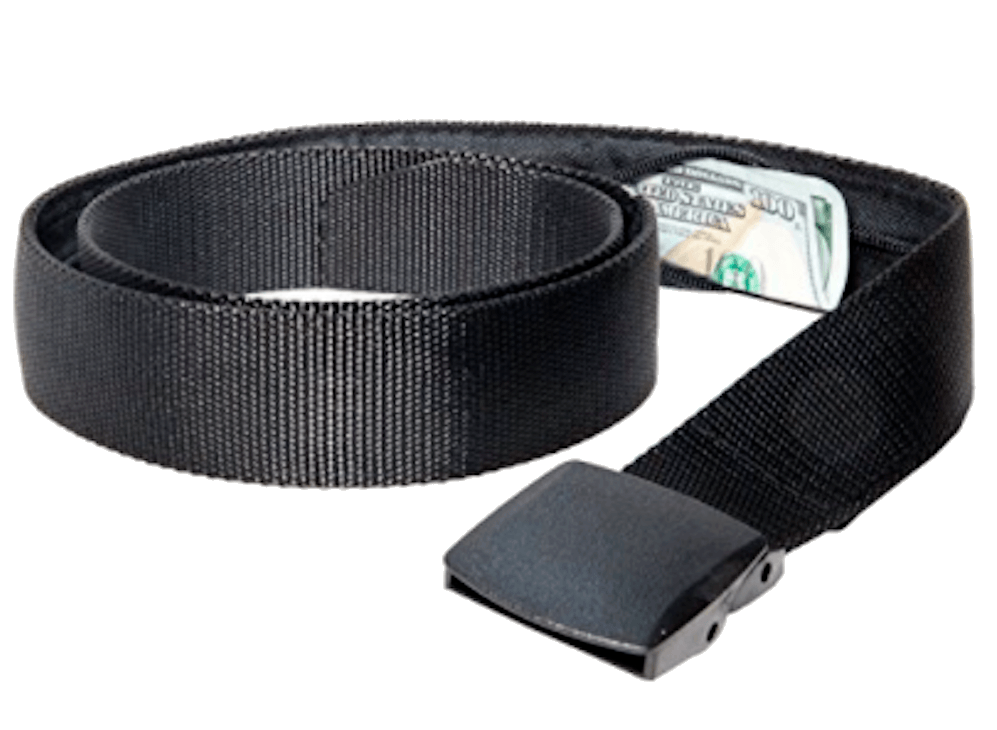 If you are traveling you should ALWAYS have emergency cash hidden on you! Security belts are great because they are affordable and can fit a ton of stuff in them (great for peace of mind!). Check out our favorite travel belt!
#12 – Look for Historical Houses
Great historical homes
Some are privately owned, so don't trespass
Check for tours before you go
It's been said before but is worth saying again, Palm Springs is famous for its architecture. So, it's worth taking the time to see and explore the mid-century modern homes that dot the city. Just remember that a lot of them are private residences, so don't wander onto private property without permission!
You'll find architectural gems all over the city, particularly in neighborhoods like Araby Cove and the Tennis Club. Many of them were built by famous Californian modernists like Albert Frey, John Lautner, and Richard Neutra, just some of the names that shaped the 1950s Palm Springs lifestyle.
A must-see is the Elvis Honeymoon Hideaway, one of the most important sites in Palm Springs. In the 1960s, this house was leased to Elvis Presley and his new bride, and today you can tour the house.
Some other architectural gems to look out for include:
The Edris House
Del Marcos Hotel
Kaufmann House
Frey House II
Hope Residence
#13 – Explore Sunnylands
Book a tour early
Check out the artwork in the Annenberg collection
Play a round of golf
Sunnylands was built in 1966 and since then has become a winter retreat for the Annenberg family and a space for world leaders to meet and discuss the state of the world. It has played host to celebrities, eight presidents, world leaders, and public intellectuals over the years, and is a relaxed and relaxing, beautiful estate with lots of space for contemplation.
With over 200 acres of land, Sunnylands boasts a nine-hole golf course, public gardens, a visitor center filled with artwork, and a café. You can book a tour of the historic estate but be aware that tickets sell out fast, so make sure you grab yours a few months before you're planning to visit.
#14 – Wander Along Palm Canyon Drive
Great shopping
Amazing restaurants
Energetic vibe
If you have a lazy afternoon while you're in Palm Springs, why not wander along its main street and see what pops out at you? Palm Canyon Drive is in the center of the city and it's filled with shops, restaurants, and art galleries. This makes it the ideal way to fill a slow afternoon while you're in the city.
Some of the shops in this area will surprise you. It has everything from retro-inspired galleries to antique shops and furniture showrooms. So, if you have a little extra money to spend while you're in the city, why not see what catches your eye on this street. If you get tired, there are plenty of restaurants and cafes around so you can catch your breath before you head out again.
#15 – Go Hiking
Numerous hikes around the city
Try the Bump-n-Grind hike
Take your camera for amazing scenery pictures
Palm Springs is the ideal holiday destination if you love the outdoors, and especially if you love to hike. It's surrounded by four mountain ranges and offers varied terrain and lots of beautiful natural areas that you can explore.
The mountains and the city itself are filled with hiking trails, too many for you to explore them all unless you don't do anything else during your trip. Along the way, you'll see unusual flora and fauna, starkly beautiful desert landscape, and some amazing views. Just make sure you take lots of water and sunscreen, as the desert sun can be unforgiving. That's what makes this a 'cool' thing to do in Palm Springs in winter when the weather is sunny but comfortably cooler.
Whether you're an experienced hiker or a novice, Palm Springs has hikes for everyone, from easy city trails to intense mountain treks. Some of the most popular hikes in the area include:
The Cactus to Clouds Hike
The Araby Trail
The North Lykken Trail
Conclusion
Whether you're looking for great things to do in Palm Springs this weekend or for activities to fill your trip sometime in the future, this city has a lot to offer. With a little planning, you can keep every member of your travel group occupied and perhaps even learn a little about the city's history and culture while you're doing it.
***Disclaimer*** Some of the links in this post are affiliate links. This means that if you book your accommodation through the site, One Weird Globe will earn a small commission at no extra cost to you. Your support helps me keep the site going :)
Latest posts by Aiden Higgins
(see all)