The Gold Coast is a great example of everything that makes Australia an enticing holiday destination! Lined with golden beaches and crystal clear waters, it is also a great place for nightlife, theme parks and nature. If you only have time for on Aussie destination, the Gold Coast is the place to be.
Though often considered a single city, the Gold Coast is actually a collection of smaller cities in one area. This can make it difficult to figure out where you want to stay before arrival.
That's why we built this guide! We've figured out the seven best neighborhoods in the Gold Coast, and categorised them by what they are best for.
So without further adieu, let's get started!
Quick Tips – Where to Stay in Gold Coast
Where to Stay in Gold Coast
Looking for a specific place to stay? These are our highest recommendations for places to stay in Gold Coast.
Best Budget Hotel in Gold Coast
Regency on the Beach offers remarkable amenities at budget-friendly prices. The expansive outdoor pool area is adorned with ample sun loungers, while convenient barbecue and spa facilities are also available at the hotel.
Best Mid-range Hotel in Gold Coast
Ideally situated in Surfers Paradise, the Oaks Gold Coast Hotel boasts a range of modern and sleek amenities along with a superb location just a stone's throw away from Cavill Avenue, making it an amazing mid-range choice for travelers heading to the Gold Coast.
Best Luxury Hotel in Gold Coast
Widely regarded as one of the most luxurious hotels in the area, the Palazzo Versace has to take our top position as the overall best luxury hotel on the Gold Coast. Every room at the Palazzo Versace comes with hand-crafted special touches and offers balconies with breathtaking views of either the coast or the city.
Gold Coast 7 Best Neighborhoods to Stay in
Let's take a look, in more detail, at the seven best neighbourhoods in Gold Coast. Each caters to different interests, so be sure to pick the neighbourhood that's right for you.
Neighborhood #1 – Southport
Best neighborhood in Gold Coast for your first time!
COOLEST thing to do in Southport – enjoy a taste of luxury at Main Beach, just across the bridge from Southport
BEST place to visit in Southport – head to Boomerang Art, a small gallery dedicated to works by Indigenous Australians
Just north of Surfers Paradise, Southport is one of the more peaceful neighborhoods on the Gold Coast. This makes it a fantastic choice for first-time travellers that want to ease themselves into the city – especially if you expect a little bit of jetlag! This leafy neighborhood oozes charm and has some interesting cultural highlights worth exploring.
Across the bridge from Southport is Main Beach. The areas are so close we've counted them as one in this guide – but they are very different in atmosphere. Main Beach is worth a visit if you want to splurge on some of the most luxurious attractions in town!
More Awesome Things to do and see in Southport
Australia Fair Shopping Centre is great for those wishing to indulge in a little retail therapy – they have everything from high street to high end!
Take a boat trip up coast – Southport is one of the most budget-friendly places to hire a yacht
The nearby rock pools are a popular attraction for locals and tourists alike – grab a swimsuit and enjoy the sheltered waters
Want to get away from the busy city centre attractions? Head to Anzac Park and enjoy the beautiful native plant life
Randy Wallhole is a great restaurant to kick back, relax and enjoy a delicious brunch with views over the coast
Best Budget Hotel in Southport
Though a little bit more inland, the Earls Court Motel is located right outside a tram stop – giving you easy access to all of the main attractions in the city! They offer both traditional motel rooms as well as fully serviced apartments. A full English breakfast is provided every morning.
Best Mid-range Hotel in Southport
A stunning hotel in the heart of Southport, Sunbird Beach Resort provides immaculate rooms along with incredible on-site shared facilities. This includes a refreshing outdoor swimming pool, a fitness center, a sauna, and hot tub along with tennis and squash courts.
Best Luxury Hotel in Southport
Associated with the luxury Italian fashion brand, the Palazzo Versace is not only the pinnacle of luxury in the Gold Coast – but arguably in the entire world! Set right on the waterfront, every room has a balcony with gorgeous views across the coast and city. It is only a short walk away from Main Beach.
Editor's Recommendation! These are the staff pick for the top hostels in Melbourne (for all budgets!)
Neighborhood #2 – Broadbeach
Where to stay in Gold Coast close to everything!
COOLEST thing to do in Broadbeach – browse the weekend markets throughout the city for great souvenirs and street food
BEST place to visit in Broadbeach – head down to Kurrawa Beach for a more laid-back alternative to the bustling crowds at Surfers Paradise
South of Surfers Paradise, Broadbeach is another great neighborhood for staying well connected whilst also avoiding the business of the main strip! Broadbeach is where many of the trams start and finish, giving you easy access not just to the city centre but also towards Coolangatta and the airport.
Aside from its great location, Broadbeach has plenty of excellent attractions in its own right! It is known as a haven for foodies visiting the city – with food trucks, hole in the wall restaurants and upmarket establishments all available. There is also a great beach, with fantastic facilities and an easy-going vibe.
More Awesome Things to do and see in Boardbeach
The Pacific Fair Shopping Centre is the commercial heart of the city, with plenty of fantastic restaurants, hundreds of stores and a casual dining food court
If you want to try your luck at some gambling, the Star Hotel and Casino is the premier destination in the Gold Coast
Whilst Broadbeach isn't known for its nightlife, it has some chilled alternatives to the main strip – we recommend Love Nightlife
Head to Moo Moo to discover why Australian cuisine is one of the most renowned in the world
Admire native plant life, and watch out for the spiders, at Cascade Gardens
Best Budget Hotel in Broadbeach
This large aparthotel is only a short walk away from the beach – perfect for experiencing the multiple amenities available in the area! All apartments are fully serviced and come with well-equipped kitchens, allowing you to self cater with ease. Free parking facilities are also available on-site.
Australia is amazing! And the best hostels in Cairns will blow you away!
Best Mid-range Hotel in Broadbeach
A brightly decorated hotel located just outside of Broadbeach in the secluded area of Mermaid Waters, the Mermaid Waters Hotel is an awesome place to stay for those looking for a relaxed stay in Broadbeach. The hostel is also home to deluxe facilities including a sparkling pool and a lush tropical garden.
Best Luxury Hotel in Broadbeach
Another excellent five star resort, this magnificent accommodation has everything you could possibly need for a luxury getaway to the Gold Coast! There is an outdoor pool, as well as extensive spa and fitness facilities. Like many Gold Coast accommodation choices, rooms take the form of serviced apartment suites.
The Best Travel Backpack EVER MADE!?!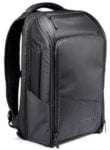 We are obsessed with backpacks – we've tried them all! And our favourite carry on backpack in the WORLD is the Nomatic Travel Backpack. This backpack has revolutionized the backpack industry and will change the way you travel forever :) Check it out here!
Neighborhood #3 – Surfers Paradise
Where to stay in Gold Coast for nightlife!
COOLEST thing to do in Surfers Paradise – try your hand at indoor skydiving at iFly, or take to the skies and jump out of a plane with the many coastal providers
BEST place to visit in Surfers Paradise – learn about everything that makes the world weird and wonderful at Ripley's Believe It Or Not
Surfers Paradise is easily the most well-known neighborhood in the city and with good reason! This is where most of the entertainment attractions are based. With towering skyscrapers, golden beaches and 24/7 nightlife, Gold Coast is the place to be if you want to party Australian style.
Aside from the nightlife, Surfers Paradise really does have a little something for everyone! Families will enjoy the abundance of kid-friendly entertainment facilities, whilst the restaurant scene is perfect for couples looking for a romantic date location during a short vacation. If you're stuck for choice, you can't go wrong with Surfers Paradise.
More Awesome Things to do and see in Surfers Paradise
Head to the beachfront every Wednesday, Saturday and Sunday to pick up whatever your heart desires at the expansive market
The Avenue is a great nightlife venue if you are into live music, cheap drinks and an eclectic atmosphere
For a more typical nightlife experience, check out Elsewhere Bar who have a retro style and rotating roster of DJs
No trip to the Gold Coast is complete without a trip up the SkyPoint Observation Deck where you can enjoy unparalleled views across the city
The Bazaar Buffet is somewhat of a local institution thanks to their well-priced lunch and dinner offerings
Best Budget Hotel in Surfers Paradise
Located right in the heart of the action, BreakFree Cosmopolitan is perfect for budget-conscious travellers that came to the Gold Coast to party! These fully serviced apartments come with well-equipped kitchenettes and air conditioning. There is a rooftop pool for all guests, as well as a barbecue area.
Best Mid-range Hotel in Surfers Paradise
The Oaks Gold Coast Hotel has a fantastic location in Surfers Paradise just a short walk from Cavill Avenue, plenty of bars and casinos, and the main beach area. You can also expect to see some of the best views in Surfers Paradise from the windows at Oaks Gold Coast Hotel, which will leave your jaws dropping.
Best Luxury Hotel in Surfers Paradise
If you want to splurge whilst staying centrally, you can't go wrong with this five star boutique hotel! It comes with all the usual amenities such as swimming pools and restaurants, as well as added extras like spa facilities and tennis courts! Rooms are fully air conditioned and come with modern appliances.
Before your trip, find out about Brisbane's best hostels!
Neighborhood #4 – Coolangatta
Best neighborhood in Gold Coast for families!
COOLEST thing to do in Coolangatta – climb to the top of Kirra Hill for marvellous views along the coast
BEST place to visit in Coolangatta – Coolangatta Beach is the perfect spot to enjoy the sun and waves without the busy Gold Coast crowds
Coolangatta is a little bit further out from the city centre than other neighborhoods, but its proximity to the airport means it is well connected to the entire region by tram! For families, Coolangatta is a peaceful neighborhood that offers a lot of the charm of the Gold Coast without the crowds and parties.
This is a great area for discovering nature along Australia's coast, with plenty of secluded beaches and interesting rock formations waiting to be discovered! It is also just a short trip away from New South Wales, allowing you to discover other parts of Australia with ease.
More Awesome Things to do and see in Coolangatta
Snapper Rocks are a natural formation that are a popular place for locals and tourists alike to relax and bask in the sun
Take a guided tour into the Hinterland to discover spectacular mountains and unique Australian nature and wildlife
Head to the Captain Cook Memorial and Lighthouse to learn about Australia's turbulent colonial history
Rainbow Bay Surf Club have a fantastic seafood menu – as well as equipment hire for those more interested in hitting the waves
For a typical Australian barbecue experience, head to Bondi Grille with their extensive menu and great atmosphere
Best Budget Hotel in Coolangatta
Want stunning beach views from a private balcony, but at budget-friendly rates look no further than Pure Kirra. This beachfront property is perfectly situated in Coolangatta and offers an outdoor pool and deluxe rooms.
Have your dates picked? Read up on hostels in Airlie Beach before you book!
Best Mid-range Hotel in Coolangatta
An ultra-modern hotel with superb facilities, Mantra Twin Towns offers its guests 2 beautiful outdoor swimming pools, a bubbling hot tub, tennis courts, and a selection of outdoor barbecue areas. Along with this, it is just a 2-minute walk from the famous Coolangatta Beach, where you can spend your days unwinding in the Gold Coast sun.
Best Luxury Hotel in Coolangatta
With apartments and large rooms available, this is the perfect splurge option for families visiting the Gold Coast! This four and a half star hotel comes with fantastic guest ratings and adds a touch of elegance to everything they do. The outdoor swimming pool is heated, and there is even a private cinema.
Neighborhood #5 – Miami
Where to stay in Gold Coast on a budget!
COOLEST thing to do in Miami – try out some skating and rollerblading at Pizzey Park with their large skating complex and great hire facilities
BEST place to visit in Miami – The Walls Art Space is a locally owned gallery with a rotating selection of local artists
Miami is located in the south of the Gold Coast and is a great option for those that want to stay in the notoriously expensive city on a budget! Hotels are cheaper in this area but still come with the great attractions and restaurant scene nearby that entice visitors to the Gold Coast year after year.
Mermaid Beach is just north of Miami and is another great area for those on a budget! The beach here is much calmer than the more famous beaches in the north and has some excellent equipment hire facilities that won't break the bank.
More Awesome Things to do and see in Miami
Head up to Mermaid Beach to check out the excellent facilities and budget-friendly surfing equipment and lessons
Granddad Jacks Craft Distillery offers a fantastic tour of their premises as well as cocktail tasting events
South Nobby Headland is a small coastal park with breathtaking views across the Gold Coast – perfect for catching the sunset!
Miami Tavern is a hugely popular dining spot in the area with a great selection of fresh steaks and other barbecue eats
Grab a bike from Ecobikes – an environmentally conscious hire company that offers manual and electric bikes at great rates
Best Budget Hotel in Miami
For a little bit of an upgrade, the Surf Street Motel is located closer to the beach. Straddling the boundary between Miami and Mermaid Beach, this motel gives you easy access to both areas! Rooms come with basic facilities – including complimentary WiFi access and hot drink making equipment.
Best Mid-range Hotel in Miami
Whilst there aren't any hostels in the neighborhood, the Patawalonga is a very reasonably priced bed and breakfast in the Miami Waters area! A continental breakfast is provided every morning, helping to set you up for the day ahead without adding an extra expense. There are also private parking facilities on-site.
Want to learn more about Gold Coast? These are the most AMAZING tours in Gold Coast!
Best Luxury Hotel in Miami
For a touch of luxury for less, Grande Florida Beachside Resort is an excellent four star hotel that comes in slightly cheaper than the other splurge options in the city! They offer fully serviced apartments with air conditioning, as well as on-site facilities such as an outdoor pool and a tour desk.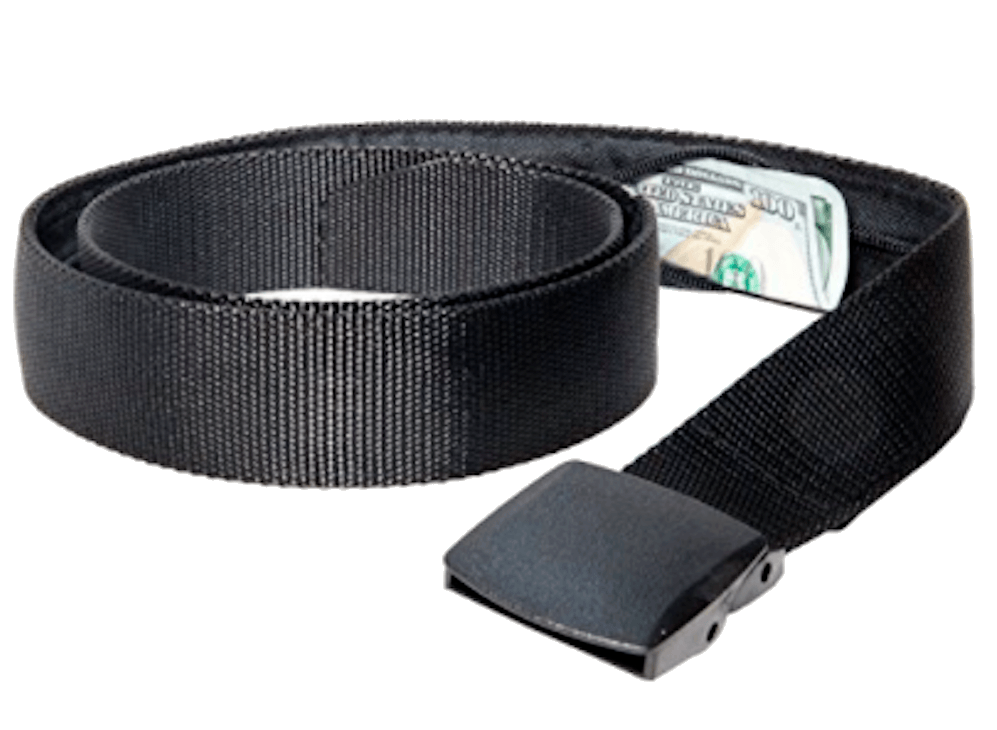 If you are traveling you should ALWAYS have emergency cash hidden on you! Security belts are great because they are affordable and can fit a ton of stuff in them (great for peace of mind!). Check out our favorite travel belt!
Neighborhood #6 – Burleigh Heads
Best neighborhood in Gold Coast for couples!
COOLEST thing to do in Burleigh Heads – hire a kayak and explore the local area with Gold Coast Paddlesports
BEST place to visit in Burleigh Heads – admire the gorgeous views from Burleigh Heads Beach and National Park
Burleigh Heads, named after the natural landmark located on the coastline of the neighborhood, is a major hotspot for surfing and other beach sports in the city! Located halfway between Coolangatta and Surfers Paradise, it is also a great in-between for couples that want to enjoy the attractions with an easy-going crowd.
Though officially part of the Gold Coast, Burleigh Heads has a small-town atmosphere that ensures you will have a welcoming stay. There are plenty of great restaurants dotted around the area, as well as some major shopping venues to indulge in a spot of retail therapy. There's truly something for everyone!
More Awesome Things to do and see in Burleigh Heads
Jellurgal Cultural Centre is dedicated to the culture and history of the Indigenous Australian population and has plenty of interesting exhibits
For shopping, head to the Village Markets where you can enjoy high street brands and luxury outlets
Looking for the perfect couple's restaurant in the Gold Coast? Rick Shores is right on the coast, giving you magnificent sunset views every evening
For a more local shopping experience, head to the Burleigh Markets every morning to pick up local souvenirs and fresh ingredients
Best Budget Hotel in Burleigh Heads
Though a little more expensive than other budget choices in the area, Regency on the Beach has some fantastic facilities that make it all worth it! There is a huge outdoor pool area with plenty of sun loungers, and there are also some barbecue and spa facilities on site. Free WiFi is included.
Best Mid-range Hotel in Burleigh Heads
This homestay is the perfect alternative to a hostel for backpackers that want to stay in Burleigh Heads! With a shared kitchen and great barbecue facilities, socialising is encouraged – though you still get to enjoy the privacy of your own room. This makes it a great choice for young couples that want a social atmosphere.
Best Luxury Hotel in Burleigh Heads
The Village at Burleigh is a collection of holiday homes right on the coast – giving you the best of both worlds in terms of private accommodation and resort-style hotels! There is a large outdoor swimming pool, as well as a barbecue area. Apartments come with balconies overlooking either the pool or the coast.
Looking to make friends in Melbourne? One of these cool party hostels might be for you!
Neighborhood #7 – Currumbin
Best neighborhood in Gold Coast for nature lovers!
COOLEST thing to do in Currumbin – head to the coast where you can try your hand at scuba diving and snorkelling
BEST place to visit in Currumbin – learn about Australia's diverse native wildlife at Currumbin Wildlife Sanctuary
Located on the other side of the airport from Coolangatta, Currumbin is another fantastic area for those that want to stay close to the Gold Coast whilst still avoiding the busy city centre! This area is a haven for nature lovers, with plenty of fantastic outdoorsy activities available – from hiking to scuba diving and everything in between.
Like Coolangatta, Currumbin is a peaceful neighborhood that is well connected with the city centre. This makes it perfect for those that want the best of both worlds when it comes to natural attractions and bustling entertainment facilities! Simply hop on a tram to experience the sights and sounds of the Gold Coast.
More Awesome Things to do and see in Currumbin
Surf World Gold Coast is a fascinating museum dedicated to the history of surfing and its influence on the area
Climb up the Elephant Rock for the ultimate photo opportunity in front of the Gold Coast skyline – it's also a great sunset spot
Take a trip out to Superbee Honeyworld to learn about the local bee population and their significance to manuka honey farming
The Sanctuary Markets are a low-key alternative to the busy markets of the city centre – perfect for souvenirs and street food
For a more typical sit down meal, head to the Boatshed where you can enjoy an expansive tapas menu
Best Budget Hotel in Currumbin
Only a short walk away from the beach, this is an excellent accommodation choice for taking in all of the main attractions in Currumbin! There is a small children's pool on-site, and the dedicated tour desk offers regular discounts on tours and admission tickets. They also have free parking facilities.
There's so much to do in Australia! So you won't run out of things to do in Airlie Beach!
Best Mid-range Hotel in Currumbin
This hotel has an incredible location in Currumbin, with it being located directly across from Palm Beach, just a short drive to the Gold Coast Airport, and within walking distance to plenty of cafes, restaurants, and bars. Along with an incredible location, Red Star Hotel Palm Beach also has some fantastic facilities. This includes a refreshing swimming pool along with outdoor BBQ facilities.
Best Luxury Hotel in Currumbin
Boasting a beach-side location and unbeatable ocean views, the Royal Palm Resort is a touch of elegance in Currumbin! There is an excellent outdoor pool deck with plenty of sun loungers and waterslides. There are also tennis courts, indoor games rooms and a huge wellness suite with gym and spa.
Let's simplify this! Here are our favorite areas to stay in Blue Mountains!
Final Thoughts on Where to Stay in Gold Coast?
It's no wonder that the Gold Coast is one of Australia's most popular tourist destinations! With theme parks, beaches and dazzling restaurants there truly is something for everyone. If you want to sit back and bask in the Aussie sun, you have to head to the Gold Coast.
For the best area, we're going to go with Broadbeach! Surfers Paradise can get very hectic, however, Broadbeach is a much calmer neighborhood that is still very well connected to the city centre.
Nevertheless, all of the neighborhoods mentioned in this guide have their charms – and we hope we have helped you choose the right one.
Have we missed anything? Let us know in the comments!
***Disclaimer*** Some of the links in this post are affiliate links. This means that if you book your accommodation through the site, One Weird Globe will earn a small commission at no extra cost to you. Your support helps me keep the site going :)
Latest posts by Clair Ricketts
(see all)