Located in the Istria Peninsula area of Croatia, Rovinj is a popular seaside resort on the Adriatic Coast. Often compared to the more popular Dubrovnik, Rovinj still feels more authentic – allowing you to admire the spectacular scenery alongside the local culture! Officially bilingual in Croatian and Italian, Rovinj has an interesting amalgamation of both cultures.
As an up and coming destination, it can be tricky to figure out where to stay in Rovinj. The compact city has a few distinct areas, each offering something a little bit different.
That's why we've created this guide! We've figured out the seven best areas in and around Rovinj, and categorised them based on who they are best for.
So let's get started!
Quick Tips – Where to Stay in Rovinj
Where to Stay in Rovinj
Looking for a specific place to stay? These are our highest recommendations for places to stay in Rovinj.
Best Budget Hotel in Rovinj
Discover Casa Amando Boutique, a charming bed, and breakfast, highly regarded for its exceptional ratings among budget accommodations in the city.
Best Mid-range Hotel in Rovinj
For a tranquil and serene stay in Rovinj, look no further than the Eden Hotel by Maistra Collection. The hotel has some exceptional facilities, including exquisitely designed indoor and outdoor pools, a wellness & spa center, and sun-bathing terraces.
Best Luxury Hotel in Rovinj
Conveniently situated just a brief stroll away from the Old Town, the Grand Park Hotel stands as the nearest five-star accommodation to the historic center. Revel in the luxurious rooms featuring espresso machines, walk-in showers, and separate bathtubs.
Rovinj 7 Best Neighborhoods to Stay in
Let's take a look, in more detail, at the five best neighbourhoods in Rovinj. Each caters to different interests, so be sure to pick the neighbourhood that's right for you.
Neighborhood #1 – Old Town
Best neighbourhood in Rovinj for your first time!
COOLEST thing to do in Old Town – take a short cruise out to Katarina Island – a popular getaway spot for locals
BEST place to visit in Old Town – visit the main square, where some of the most popular landmarks are – including the fountain and Church of St Euphemia
The Old Town is where most tourists spend the majority of their time in Rovinj! Located on a peninsula, the Old Town is mostly car-free – adding to the ancient atmosphere of the area. As the name suggests, this is the oldest part of the city and where you will find most of the historic architecture and major attractions.
Though Rovinj is not really a big nightlife city, there are plenty of bars around the harbour area where you can enjoy a few drinks with locals and fellow travellers! Most of the hotels in this area are small and located in old buildings, giving you a cosy atmosphere right in the heart of the city.
More Awesome Things to do and see in Old Town
Head down to Obala Alda Rismonda in the evening – this harbourside street is where most of the bars and late night restaurants are located
During the day, Trevisol Street is the place to be – this romantic walkway is packed with boutiques selling clothes, jewellery and souvenirs from local artisans
Creative travellers will also relish a trip to Atelier Sottomuro – this small gallery showcases work by local artists that you can purchases to take home
Tipico Old Town, located right in the heart of the area, is a small taverna where you can sample the best cuisine of Istria
If you're interested in street food and locally sourced fresh ingredients, the daily market Valdibora is well worth a visit.
Best Budget Hotel in Old Town
Casa Amando Boutique is a small bed and breakfast that has some of the best ratings of budget accommodations in the city! Rooms are fully air-conditioned and come with high-speed WiFi access. There is a free tennis court on-site, allowing you to enjoy some recreational activities during your stay.
Best Mid-range Hotel in Old Town
Hotel Arupinum features some incredible on-site facilities including a sparkling outdoor swimming pool, an à la carte restaurant, a chic bar, and a spacious sun terrace. It also has a fantastic location, just a short stroll from both the beach and the center of Rovinj.
Best Luxury Hotel in Old Town
Though located outside of the Old Town, Grand Park Hotel is only a short walk away making it the closest five-star accommodation to the historic centre! Rooms come with espresso machines, walk-in showers and separate bathtubs. There is also access to a balcony or terrace from every unit.
Neighborhood #2 – Wider Town
Where to stay in Rovinj close to everything!
COOLEST thing to do in Wider Town – take a bicycle tour of the city and surrounding areas with RM Group
BEST place to visit in Wider Town – Rovinj Aquarium is a popular attraction with locals where you can discover native marine life
Still considered a part of the city centre, the Wider Town area completely surrounds the Old Town. As you cannot drive cars into the Old Town, this area is the best for getting around the city! If you have hired a car, or need quick access to public transport, we recommend opting for a hotel in this area.
There are plenty of attractions in the Wider Town area where you can discover local life! Many of the city's tour companies operate from this part of Rovinj, giving you plenty of options to discover the city with a knowledgeable guide. Most parts are also within easy walking distance of the Old Town and the beaches.
More Awesome Things to do and see in Wider Town
Take a boat tour of the Rovinj coast and surrounding islands with Mare Nostrum, based right next to the aquarium
Sample gorgeous Croatian wines, with many of them coming from the Istria region, at Agricultural Trade Vivoda – they also offer some great local snacks!
Church of Our Mother Mercy is a major religious monument located on the boundary between the Old Town and the Wider Town
Istrian culture is deeply influenced by Italy, and a great place to sample this impact on local cuisine is at Gostionica Orlando
Looking to unwind after a few days of exploring? Yoga Centre Sadhana has a variety of classes and facilities available
Best Budget Hotel in Wider Town
Sunset Residence Rovinj is a beautifully renovated bed and breakfast situated in the city's Wider Town neighborhood and provides guests with a great value-for-money place to stay. With extremely competitive prices matched with deluxe rooms, the Sunset Residence Rovinj is a fantastic place to stay on a budget.
Best Mid-range Hotel in Wider Town
If you want a relaxed and peaceful place to stay in Rovinj then the Eden Hotel by Maistra Collection is a great option. The hotel is surrounded by the lush vegetation of the 100-year-old Zlatni Rt park forest and provides some fantastic facilities. At the hotel, you can expect to find beautifully designed indoor and outdoor pools, a wellness & spa center along with sun-bathing terraces.
Best Luxury Hotel in Wider Town
If you want the typical seaside resort experience, look no further than the five-star Hotel Monte Mulini! It comes with multiple swimming pools, a spa and a lush Mediterranean style garden. A complimentary buffet breakfast is provided every morning, as well as free high-speed WiFi in every room.
The Best Travel Backpack EVER MADE!?!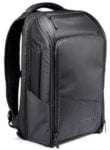 We are obsessed with backpacks – we've tried them all! And our favourite carry on backpack in the WORLD is the Nomatic Travel Backpack. This backpack has revolutionized the backpack industry and will change the way you travel forever :) Check it out here!
Neighborhood #3 – East
Best neighbourhood in Rovinj for families!
COOLEST thing to do in East – Paintball Point Flash is a popular activity with local families as well as visitors to the city
BEST place to visit in East – Croatis Souvenirs and gift shop, located to the south of the area, is the perfect place to pick up unique mementos of your stay
Though East Rovinj is usually left off most itineraries, this peaceful area allows you to experience authentic Istrian life! For families, East Rovinj has a calm atmosphere and family-friendly manner that allows you to enjoy some peace and quiet away from the busy centre. Nevertheless, it is well connected with the city and only a twenty-minute walk.
East Rovinj is not as packed with sights as other parts of the city, but still has some unique attractions worth discovering! There are a few tour companies based in this area, making it the perfect choice for families looking to explore further afield.
More Awesome Things to do and see in East
Istarska Street is the main hub of East Rovinj, where you will find many of the area's best boutiques, restaurants and cafes
Take a trip out to Mala Valtida, a towering mountain area with great hiking trails to suit all levels, and equally brilliant views across the city
Ranch Fortuna is a truly upmarket dining experience in the rural parts of the area offering unbeatable steaks and a vast wine menu
For something more traditional, try Pineta – their menu features both Croatian and Italian cuisine, and has some great kids' options
Marin specialise in transfers from Rovinj to other parts of the peninsula, but they also offer bespoke tours – perfect for families looking for a little privacy.
Best Budget Hotel in East
Accommodation Suran has a beautiful location near some of Roving's most picturesque streets and is surrounded by numerous restaurants serving up tasty local cuisine. The hotel also features some fantastic facilities, including a cute garden with plenty of plants, a sun terrace along with an outdoor fireplace.
Best Mid-range Hotel in East
This traditional yet modern 4-star hotel provides guests with luxurious amenities at mid-range prices. On-site at the hotel, you will find a range of personally decorated room options along with a tasty on-site restaurant and bar area serving up a tasty selection of food and drink options.
Best Luxury Hotel in East
For a little bit of an upgrade, you won't regret staying at Apartments Ana Wellness! All guests are given free access to a massive wellness area that includes saunas, Turkish baths and holistic therapies. Bike rental services are also available on-site, and there is a small children's play area within the complex.
Neighborhood #4 – North
Where to stay in Rovinj on a budget!
COOLEST thing to do in North – try out scuba diving and snorkelling with Rovinj Sub Diving Centre
BEST place to visit in North – take a tour of the Mirna fish processing plant, a unique insight into the local economy
North Rovinj is a little bit rougher around the edges than other parts of the city, though still completely safe and perfect for those looking to stick to a strict budget! Rovinj is notoriously one of the most expensive cities in the country, so staying in the more industrial North area allows you to watch your spending whilst still being within easy access of the city centre.
That being said, North Rovinj still has plenty of its own attractions to keep you entertained throughout your stay! This is a great area to discover local life and learn about the unique culture of the Istrian peninsula.
More Awesome Things to do and see in North
Steel is one of the few nightclubs in the city – this makes it popular with the locals, and they also have surprisingly low drinks prices
Istria Wine Tours depart from North Rovinj, giving you insight into the cultivation, production and storage of wine in the region
Scale Lastre Mountain, where you will be rewarded with mesmerising views across the Mediterranean coast
Beach Bar Porton Biondi offer a variety of Croatian and Italian dishes, with a spectacular view from the covered terrace area
If you want a truly traditional dining experience, head to the far north of the region and pop into Konoba Storija
Best Budget Hotel in North
The bed and breakfast is beautifully designed, allowing you to soak up the Mediterranean atmosphere of Rovinj from the comfort of your hotel! Rooms are fully air-conditioned and come with the latest modern conveniences for ultimate comfort. A continental breakfast is served every morning with vegetarian options available.
Best Mid-range Hotel in North
Located on the boundary between the Wider Town and North Rovinj, this is a great mid-range option for those who want to stay close to the main attractions! They offer regular hotel rooms as well as fully serviced apartments at low prices, allowing you a little extra privacy for less.
Will you be in Dubrovnik a while? Here's your guide to the top day trips from Dubrovnik for exploring the area!
Best Luxury Hotel in North
This beautiful beachside hotel is perfect for families that want to splash out on good accommodation, but without the added cost of staying close to the centre! Rooms are well equipped and designed in the minimalist style, giving you a calm setting to unwind after a long day of exploring Rovinj.
Neighborhood #5 – South
Best neighbourhood in Rovinj for couples!
COOLEST thing to do in South – interested in fishing? MORA Fishing & Pleasure offer great rates on boats and equipment hire
BEST place to visit in South – there are multiple excellent beaches in South Rovinj – we recommend Mulini Beach for couples
South Rovinj is a popular resort area to the south of the Old Town, with plenty of excellent beaches waiting to be discovered! For couples, this laid back neighborhood is the perfect choice for a romantic getaway on the Istrian peninsula. From the sunbeds of Mulini Beach to the watersports of Skaraba Beach, there's something for everyone.
As a major tourist spot, South Rovinj is well connected by public transport to the rest of the city! Most of the accommodation is within easy walking distance of the Old Town, and the beaches are also well serviced. There are also plenty of excellent restaurants, bars and shops around the area.
More Awesome Things to do and see in South
Skaraba Beach is another excellent beach in the area with water sports activities available, as well as large sun lounging areas
Mini Croatia is a quirky landmark where you can explore miniature representations of the entire country – from Rovinj, to Zagreb to Dubrovnik
It seems like every city in the world has a Segway tour these days and Rovinj is no different – Segway Rovinj depart daily from the south of the city
For the ultimate date night experience, head to Wine Bar restaurant on Mulini Beach – they have high-quality food and excellent views of the sunset
Grill Lovor offers a more typical Croatian dining experience – it is also a little more secluded, giving you an intimate atmosphere
Best Budget Hotel in South
Gaspar Guest House gives you a more typical Croatian experience in an old building! The rural setting is a calm retreat away from the busy city centre and is only a short walk away from some of the most beautiful beaches in the area. There is a large sun terrace at the front.
Once you've booked, check what there is to do in Dubrovnik!
Best Mid-range Hotel in South
Situated in the south of Rovinj, just a stone's throw away from Rovinj Marina, Hotel Delfin has one of the most sought-after locations in the city, with it being surrounded by beautiful restaurants and bars. The four-star hotel also offers a deluxe selection of modern room options!
Best Luxury Hotel in South
The hotel so nice we've mentioned it twice – Hotel Monte Mulini straddles the boundary between the Wider Town area and South Rovinj! This gives you easy access both to the historic attractions of the city centre, and the vast beaches of the south. As previously mentioned, it has excellent facilities.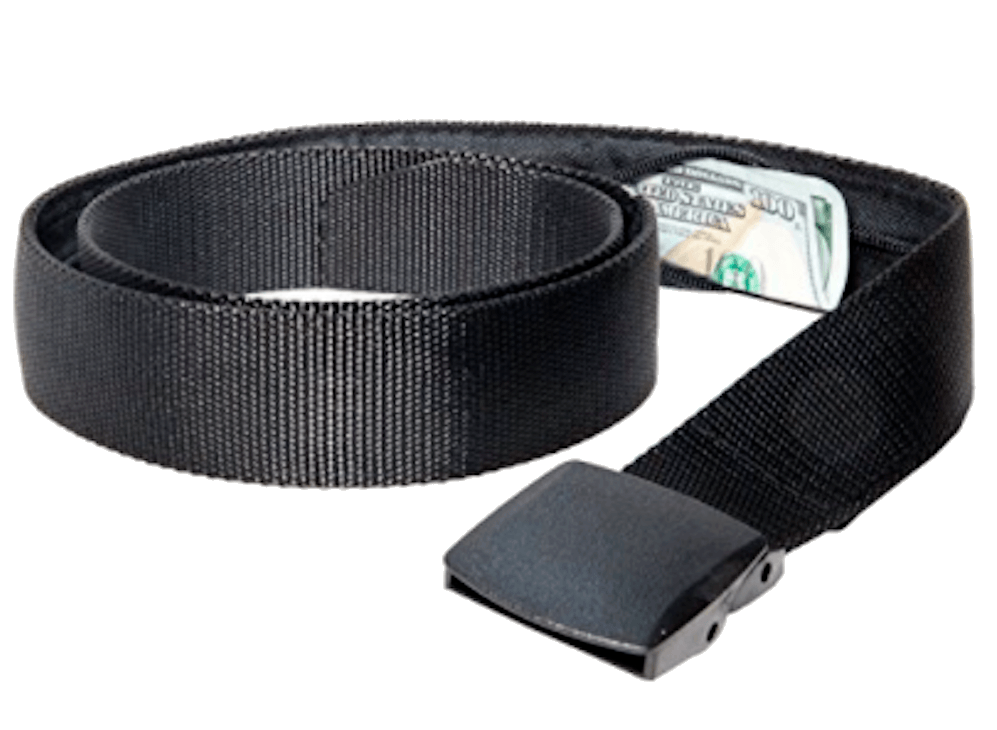 If you are traveling you should ALWAYS have emergency cash hidden on you! Security belts are great because they are affordable and can fit a ton of stuff in them (great for peace of mind!). Check out our favorite travel belt!
Neighborhood #6 – Porec
Where to stay close to Rovinj for a calm seaside stay!
COOLEST thing to do in Porec – shop until you drop at the quaint boutiques that line Decumanus Street
BEST place to visit in Porec – marvel at the Euphrasian Basilica – a Byzantine monument that is now a UNESCO World Heritage Site
There are plenty of quaint small towns lining the Istrian coast, and Porec is only a short journey away from Rovinj! Its small size gives you a more laid back atmosphere than that of Rovinj itself, however, its coastal location allows you to soak up the vibrant Mediterranean culture of the peninsula.
Porec has plenty of excellent attractions that make it a destination in its own right! There is a UNESCO World Heritage site in the heart of the town, and plenty of great examples of historic architecture dating back to the Roman era. Porec is truly a microcosm of everything Istria has to offer.
More Awesome Things to do and see in Porec
Adventurous types will love the opportunity to head deep into the Baredine Cave – there are plenty of excursions departing daily from Porec
Cardo Maximus Street, located close to Decumanus, is an interesting area where you can discover ancient Roman architecture and art
Ulixes is perhaps the most renowned restaurant in the town, offering fantastic seafood with a cosy and inviting atmosphere
Church of Our Lady of the Angels is the religious heart of Porec, and an intriguing place to discover its impact on local culture
Like the rest of Istria, Porec has been deeply influenced by Italian culture – Pizzeria Napoli is said to have the best pizza this side of the Adriatic!
Best Budget Hotel in Porec
The best-situated hotel in the town, Hotel Porec is only a few minutes walk from the beach! They provide a large buffet breakfast every morning, helping to set you up for the day ahead. There is also a 24-hour bar on-site, as well as a casino and a beauty salon.
Best Mid-range Hotel in Porec
Hotel Mediteran Plava Laguna in Poreč offers a tranquil location surrounded by cedar and oak woods and is only steps away from the shores of the Adriatic Sea. For those outdoor lovers, the hotel also offers a range of sporting activities including tennis, mini golf, and beach volleyball.
Best Luxury Hotel in Porec
This hotel is the ultimate luxury choice in Porec, situated right in the heart of the Old Town area! Rooms are elegantly decorated to beautifully combine the old architecture of the building with modern conveniences. They offer a bike rental service, as well as complimentary WiFi access throughout.
Looking for something different? Check out our guide to party hostels in Zagreb!
Neighborhood #7 – Umag
Best neighbourhood close to Rovinj for natural beauty!
COOLEST thing to do in Umag – discover what creatures lie beneath the surface of the Adriatic Sea with Aquavision Glassboat Catamaran
BEST place to visit in Umag – the Old Town itself is an attraction with beautifully restored medieval buildings and fantastic views of the Croatian countryside
Umag is about an hour north of Rovinj, however, is a fantastic alternative if you want a town that beautifully combines medieval architecture with stunning natural beauty! Umag is often considered the gateway to Istria, with good connections to other parts of Croatia as well as Slovenia and Northern Italy.
The Old Town has faced a turbulent history, meaning much of it has been restored. Despite this, it has still retained its medieval charm and is a great place to learn about how Croatians view their past!
More Awesome Things to do and see in Umag
Villa Tiola is a must visit for divers – this converted Roman spa building is now a popular spot for scuba diving and snorkelling
The oldest lighthouse on the Adriatic coast is in Umag – Savudrija is open to the public and comes with a romantic back story
Konoba Miso is a coastal restaurant offering a wide range of typical Croatian cuisine and delectable wines
In the evenings, head to Cafe Tondo – though mostly casual dining, it is also one of the only nightlife spots in the town.
Best Budget Hotel in Umag
ANA House is a collection of two small apartments offered at great prices – perfect for backpackers on a budget that want to explore this charming town! The studio apartment has a fridge and basic amenities, whilst the one bedroom apartment has a well-equipped kitchen.
Let's simplify this! Here are our favorite areas to stay in Dubrovnik!
Best Mid-range Hotel in Umag
Despite offering very competitive rates, Boutique B&B Luna has some luxurious finishing touches that amplify your comfort during your stay! They offer both buffet and continental breakfasts at your convenience, as well as free parking facilities on-site. This is a great option for couples.
Best Luxury Hotel in Umag
Though located outside of Umag, Hotel Meliá Coral is easily accessed by those who are renting a car in the region! It has a vast wellness centre that includes outdoor pools, a well-equipped gym and spa facilities. There are two on-site restaurants and a bar, and a buffet breakfast is provided.
Looking to make friends in Hvar? One of these cool party hostels might be for you!
Final Thoughts on Where to Stay in Rovinj?
It's easy to see why Rovinj is becoming one of the most popular destinations in Croatia! With vast beaches, historic charm and intriguing cultural attractions, Rovinj perfectly showcases the best of everything the Istrian Peninsula has to offer. We recommend visiting soon before it gets even more touristy.
For the best area, we have to go with the Wider Town! Whilst most of the attractions are based in the Old Town, the Wider Town area is more accessible and has a better selection of hotels.
That being said, everywhere mentioned in this guide has its own charms, and we hope we've helped you to plan your itinerary for your upcoming trip to this gorgeous city!
Have we missed anything? Let us know in the comments!
Editor's Note – No matter where you are traveling, you NEED to have great travel insurance. We have personally tested TONS of travel insurance companies, and can say without a doubt that World Nomads is the absolute best (and most affordable!). Fill out this form to get a quote for your trip to Rovinj!
***Disclaimer*** Some of the links in this post are affiliate links. This means that if you book your accommodation through the site, One Weird Globe will earn a small commission at no extra cost to you. Your support helps me keep the site going :)
Latest posts by Clair Ricketts
(see all)