Dubrovnik, Croatia is one of the best destinations for any traveler! This old city located on the Adriatic Sea has so much to offer! Between its historic Old Town, beautiful beaches, amazing restaurants and shops, Game of Thrones fame, rich culture, and a plethora of exciting activities, there really are so many things to do in Dubrovnik!
If you are wondering what to do in Dubrovnik, then look no further. Here is our ultimate guide on all of the top activities and attractions in the city. Here are the top things to do in Dubrovnik, Croatia!
Our Favorite Places to Stay in Dubrovnik!
With so much on offer in Dubrovnik, it is important that you stay somewhere central. This will allow you to make the absolute most out of your trip. There are so many great accommodation choices in Dubrovnik, and here are some of our favorites!
The Coolest Hostel in Dubrovnik
Amazing beach-friendly location
Clean, fun, and friendly!
Villa Divine is an awesome hostel for your Dubrovnik visit! This place is modern, clean, and perfectly located for all kinds of Dubrovnik activities. There's a really fun vibe here too.
A Great Budget Hotel in Dubrovnik
Ideal central location
Excellent value for money
If you want to enjoy a luxurious stay without breaking the bank, then Alto Rooms and Apartments is the place to go! It's clean, modern, comfortable and perfectly located. It has everything you need for a great vacation!
Don't stop the party! Read up on Dubrovnik's best party hostels too!
The Best Luxury Hotel in Dubrovnik
Beachfront property
Absolute luxury with amazing facilities
Choose the Hotel Neptun for the ultimate stay in Dubrovnik! This hotel offers guests world-class facilities and luxuries in the most stunning location! Quality accommodation really doesn't get any better than this!
The Best Travel Backpack EVER MADE!?!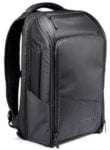 We are obsessed with backpacks – we've tried them all! And our favourite carry on backpack in the WORLD is the Nomatic Travel Backpack. This backpack has revolutionized the backpack industry and will change the way you travel forever :) Check it out here!
• The 31 Best Things to Do in Dubrovnik •
Walk the Old Town walls
Stunning views
Guided tour
When visiting Dubrovnik, one of the essential activities is walking around the walls of the Old Town. These ancient walls offer the best perspective of the city, as well as pass some really interesting landmarks and buildings.
This is a guided tour that will teach you all about the city and this UNESCO world heritage site.
Ever tried a boutique hotel? This are the 11 best boutique hotels in Dubrovnik, Croatia
Explore the Elaphite Islands
Includes unlimited drinks and lunch
A fun boat day
Dubrovnik is famous for its beautiful coastline, including the beautiful Elaphite Islands. Take this boat tour where you will get to hop between Kolocep, Sipan, and Lopud islands.
The tour includes an informative guide and is one of the best ways to experience the magic of the Adriatic coast!
Villa's in Hvar are next level… Check out our insider guide to the 11 best villas in Hvar!
2-hour guided tour
Experience the sites where the TV show was filmed
Explore the city walls
If you love the popular TV show 'Game of Thrones', this tour is a must! Dubrovnik is where much of the show was filmed, and you'll get to see the iconic 'Game of Thrones' scenes during this tour.
Explore Kings Landing, and learn all about many of the important landmarks in Dubrovnik along the way!
Heading to Dubrovnik? Save some money with our guide to the coolest hostels in Dubrovnik!
Active fun in the sun
A unique perspective
Explore the coastline
Dubrovnik is famous for many things, its exceptional coastline being a highlight! Experience this at its best with a kayak tour.
This guided tour will show you hidden caves, Lokrum Island, and the coast surrounding the Old Town.
Want your own villa? The coolest villas in Dubrovnik will blow your mind…
#5 – Take a Walk Down Stradun
Architecture fan? You'll love this!
The main street in Dubrovnik's Old Town
Full of shops, bars, and cafes
Some of the best architecture
No trip to Dubrovnik would be complete without walking down Stradun and admiring the amazing surroundings. This is the main walkway through the Old Town.
The street is paved with smooth limestone and it offers an iconic perspective of the city. Walk down here and enjoy the charms of Dubrovnik!
Reach Dubrovnik's highest peak
Round trip tickets
Panoramic views
Catch the Dubrovnik cable car to reach the highest point in the city. From the upper station, you are greeted with unparalleled views across Dubrovnik and beyond!
This is a great way to really see the surrounding area, and admire the beauty of the coastline.
Recommended Article: Looking for the best hostels in Split? Check out our EPIC Guide!
#7 – Visit Lokrum Island
One of the best fun things to do in Dubrovnik!
15-minute boat ride from Dubrovnik
Loads of natural beauty
Escape the city
When looking for Dubrovnik things to do, visiting Lokrum Island is always high up on the list! This island can be seen just off the coast of the Old Town, it offers a fun and quick escape!
Enjoy the old ruins, hiking paths, mini dead sea, nudist beach, wildlife, and plenty more!
Discover historic Dubrovnik
Visit major landmarks
Live guide
Dubrovnik is a city with so much rich history and culture. Take this guided walking tour through the Old Town to experience it all!
The tour will take you to the many top landmarks and attractions in Dubrovnik.
#9 – Admire Dubrovnik Cathedral
One of the best free things to do in Dubrovnik!
A baroque cathedral
Contains important religious items
One of the oldest buildings
Dubrovnik is a historical gem, with so many amazing buildings to be discovered! Dubrovnik Cathedral is one of the best.
This old building is full of detail, with many interesting things to witness inside. The building itself is beautiful.
An uncertified introductory dive
Explore what's underneath the Adriatic Sea
Swim with marine life
The ocean surrounding Dubrovnik is completely amazing. Take this 2-hour uncertified introductory dive for a completely exciting underwater experience!
You'll get to swim with marine life, learn about diving, and see some of the rarest sights around Dubrovnik!
Experience the Konavle Valley wineries
Taste and learn about local wines
A unique experience from Dubrovnik
Many people don't realize that Croatia produces amazing local wine. Take a tour of Dubrovnik's surrounding Konavle Valley wine region to discover more!
Taste and learn about some of the finest local wines. This tour includes a train ride through the vineyards too!
Looking for the Party? We've got you covered with our guide to the best party hostels in Zagreb!
Explore local scenery
A fun buggy ride
Live guide
There are many ways to experience Dubrovnik, but one of the most fun has got to be on a buggy ride! Ride along Mount Srd and enjoy unbeatable views.
The ride is fast and fun and will show you a stunning perspective of the city. You will return back down by cable car.
#13 – Witness St John's Fortress
One of the most important sites in Dubrovnik
A big fortress on the city walls
One of the most important buildings in the city
Includes a museum and aquarium
St John's Fortress is located along the old city walls and is a landmark site in Dubrovnik! This impressive building was once used to defend the city from pirate raids!
Today, St John's Fortress contains the awesome Maritime Museum and a small aquarium.
A 4-hour private tour
Enjoy your own boat
Create your own itinerary
Having your own private speedboat and skipper is an ultimate way to experience Dubrovnik! You can decide on your own personalized itinerary.
With a private boat, you'll get to make the most out of the incredible coastline! You'll have plenty of swimming options, as well as islands and hidden coves to discover!
#15 – Enjoy the Beach
Fun for the whole family!
Banje Beach is just outside the city walls
Swimming and white sands
Many activities available
One of the great drawcards of the Croatian coastline is its array of spectacular beaches! While visiting Dubrovnik, take some time to relax at Banje Beach.
This central beach offers watersports, brilliant swimming, and even a beach club and restaurant!
A 1-hour war tour
Learn about the recent war
This will teach you so much about Dubrovnik
Dubrovnik may be a beautiful, happy place, but it has had some dark times in the past! Take this 1-hour tour if you would like to learn all about the recent war.
Your live tour guide will show you various points of interest, and teach you about war history. This will give you a greater understanding of Dubrovnik today.
Have some time? Get out of the city with these epic day trips from Dubrovnik!
#17 – Admire Sponza Palace
An important Dubrovnik landmark
Dates back to the early 1500s
A beautiful Renaissance building
Holds the city's archives
There are so many architectural gems around Dubrovnik, and the beautiful Sponza Palace is certainly one of them! This palace has a rich history, dating way back to the early 1500s.
Witness the stunning old palace, and admire its Renaissance style. This is one of the few buildings of its kind to survive the earthquake in 1667.
Take a fun rock climbing lesson
Escape the city
Enjoy natural scenery
Rock climbing is such a fun way to get outdoors and take in the local nature surrounding Dubrovnik! Take this awesome rock-climbing lesson just outside Dubrovnik.
You will get to learn about the sport, try your luck on some pretty big cliffs, and have loads of fun while doing it!
#19 – See the Church of St Blaise
A historic site in Dubrovnik
Dates back to the 1700s
A stunning baroque church
One of the city's most famous buildings
One of the top Dubrovnik things to do has got to be experiencing ancient buildings and admiring the visible history. The Church of St Blaise is one of the best places to do this!
This church has a really interesting history in Dubrovnik and is one of the most loved buildings in the city. The current church is a replacement of the one that was lost in the massive earthquake.
A 3-hour food and wine tour
Taste the best of Dubrovnik
Learn about the local cuisine
Dubrovnik has a brilliant local food scene! Take this tour to discover this to its full potential.
Your tour guide will take you to some of the best restaurants in the city where you will get to sample delicious traditional food and wine. You'll also get to learn all about the food culture here.
Need to see more of Australia? These day trips from Split will show you the coolest areas around.
#21 – Explore Trsteno Arboretum
One of the best cheap things to do in Dubrovnik
Amazing garden in Dubrovnik
Dates back to the 1400s
One of the oldest gardens in the region
Dubrovnik is a beautiful city, but sometimes it's best to step away from the streets and enjoy some natural tranquility.
The Trsteno Arboretum is a stunning hillside park boasting loads of trees, well-kept gardens, fountains, and an interesting aqueduct!
Sail a catamaran around the Old Town walls
See the stunning coastline
Relax with the wind in your sails!
There are many boating and coastal exploration options around Dubrovnik, but taking a catamaran has got to be one of the best! Witness some of the best views and landscapes of Dubrovnik during this cruise.
There's nothing quite like sailing in a catamaran, making this an unforgettable Dubrovnik experience!
Dubrovnik is beautiful at night
Offers a unique city perspective
Plenty of fun places to hangout
If you would like to avoid the usual day crowds and heat during an Old Town walking tour, consider trying one at night!
Dubrovnik is beautiful all lit up in the dark, offering a unique sightseeing experience. Take this walking tour to enjoy the city from a different perspective.
Never been to Croatia? See our favorite places to visit for when you go!
#24 – Go Cliff Jumping
A real adrenaline rush
Loads of fun cliff jumping spots
Offers brilliant photo opportunities
Dubrovnik is loaded with culture and history, but it also has plenty of adventure on offer! Cliff jumping is a super fun and popular activity in Dubrovnik.
The main place to cliff jump is a spot near Buza Bar. If you would like to do an easier jump though, then try the rocks off Lokrum Island.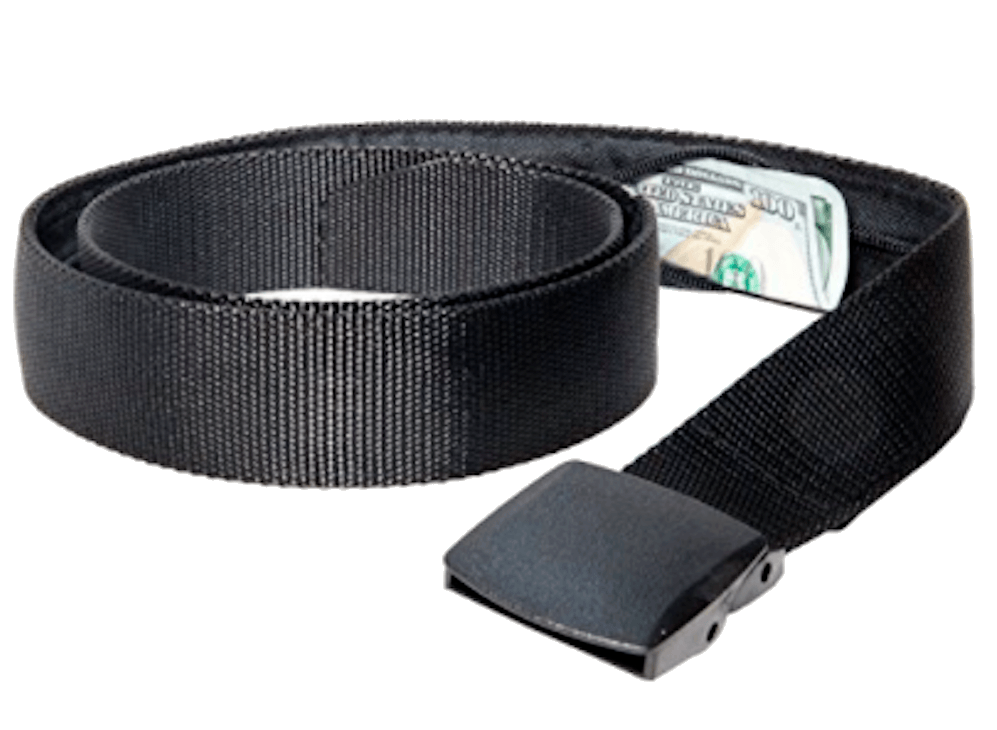 If you are traveling you should ALWAYS have emergency cash hidden on you! Security belts are great because they are affordable and can fit a ton of stuff in them (great for peace of mind!). Check out our favorite travel belt!
As soon as you step inside the Old Town walls in Dubrovnik, you'll be surrounded by all kinds of amazing historic landmarks and attractions. Take this Dubrovnik city and panorama tour to discover some of the best sites in the city!
You'll get to see some of the city's hidden corners, important buildings, and ancient landmarks. This is a must!
#26 – Do Some Watersports
Of all the things to do in Dubrovnik, Croatia, enjoying the sun, sea, and local adventure is high up on the list! For some adrenaline-fuelled fun, enjoy some of the many watersports!
Banje Beach is a great place for watersports. These include jet skis, parasailing, tubing, water skiing, banana boating, and plenty more!
Want to see all of Hvar? Get started with accommodation in Hvar's best neighborhoods!
#27 – Visit Lovrijenac Fort
An important Dubrovnik landmark
A beautiful seaside fort
Built on top of cliffs
Has a rich history
There are many interesting forts to visit in Dubrovnik, and the Lovrijenac Fort has got to be one of the best! This fort sits 40-meters above sea level on dramatic cliffs, and it dates back to the 11th-century.
This fort is a great place to explore if you would like to learn more about the history and heritage of Dubrovnik.
#28 – Franciscan Monastery
Dates back to the 1300s
A combination of Romanesque, baroque and gothic styles
Contains an interesting pharmacy
The Franciscan Monastery is one of the oldest and most interesting sites in Dubrovnik! This ancient building dates back to the 1300s and was rebuilt after the famous 17th-century earthquake.
The monastery houses a fascinating pharmacy, which dates back to 1317! There is also a really amazing old library here.
Need more specifics? Here are the best neighborhoods in Dubrovnik to stay!
Climb up Srd hill
Enjoy spectacular views of the city
Get treated to a gourmet picnic
There are many ways to enjoy panoramic views across Dubrovnik, but taking a sunset hike to the top of Srd hill is one of the best! Book this activity to enjoy the beautiful way up, and be greeted with a gourmet picnic at the top!
This will last about 4-hours and includes a live tour guide. This is a great way to take in Dubrovnik from one of the best vantage points!
Hvar is alive! And you'll find these party hostels have some of the best events around!
#30 – Visit Sokol Tower
A large fortified tower
Very well restored
Dates back to the 15th-century
Sokol Tower can be found about half an hour outside of Dubrovnik. This is an amazing attraction for architecture and history lovers!
This huge fortified tower shows you what life would have been like when the area was surrounded by medieval soldiers. There are plenty of interesting weapons and artifacts here too.
#31 – Visit a Fun Cliff Bar
Visit Buza 1 or Buza 2
Located on dramatic cliffs
An awesome place for sundowners
Dubrovnik has so many beautiful spaces, and its well-known cliff bars are some of the best! Buza 1 and Buza 2 are a couple of the most popular bars in Dubrovnik's Old Town.
From here you can enjoy some of the best views and sunsets in Dubrovnik – the perfect location for a cold drink!
MUST READ! We've organized the best places to stay in Rovinj for all types of trips!
Final Thoughts
Choosing the top things to do in Dubrovnik can be difficult, as this destination has so much on offer! Whether you love history, adventure, or relaxation, then this is certainly one of the best places to go!
There are so many amazing Dubrovnik points of interest that can suit all kinds of travelers. We hope that our list of the best things to do in Dubrovnik will help you to enjoy this city to its full potential!
***Disclaimer*** Some of the links in this post are affiliate links. This means that if you book your accommodation through the site, One Weird Globe will earn a small commission at no extra cost to you. Your support helps me keep the site going :)
Latest posts by Aiden Higgins
(see all)