Seoul is, without a doubt, one of the most vibrant and exciting cities in the world. A great food scene, lively nightlife, and plenty of energy and electricity, it's no wonder Seoul is one of Asia's most popular travel destinations.
But Seoul is a massive city. And, trying to navigate its many neighbourhoods and districts is overwhelming at best. That's why we put together this guide for where to stay in Seoul.
Our no-stress guide is designed to help you find the best place to stay in Seoul for YOUR interests. Whether you want to party all night long, hang in the city's hottest spots, or simply find the cheapest bed, our list will help you find the neighbourhood that best fits your needs.
Let's just into where to stay in Seoul, South Korea.
Quick Tips – Where to Stay in Seoul
Where to Stay in Seoul
Looking for a specific place to stay? These are our highest recommendations for places to stay in Seoul.
Best Budget Hotel in Seoul
This affordable 3-star hotel offers great value rooms and a range of impressive amenities, including an outdoor seating area and bar in its lively Bounce restaurant.
Best Mid-range Hotel in Seoul
If you want a mid-range place to stay in Hongdae, with luxurious and modern facilities but reasonable prices, then this is the place for you. The L7 Hongdae by LOTTE is a superb contemporary hotel located in the vibrant nightlife district of Seoul and has excellent amenities such as free Wi-Fi and laundry services.
Best Luxury Hotel in Seoul
If you're looking for a luxury hotel in Seoul, we highly recommend Signiel Seoul. This exceptional four-star hotel has a fantastic location near restaurants, shops, and key landmarks, along with great on-site facilities. This includes its wellness center, which features an indoor pool, sauna, and a serene Evian Spa.
Seoul Neighborhood Guide
Seoul is a massive and sprawling city. No, seriously! The capital and largest city in South Korean, Seoul covers an area of more than 605 square kilometres and is home to a population of more than 10 million people.
It is a lively and exciting metropolis with a rich history, vibrant culture, rowdy nightlife and an appetizing culinary scene. No matter your age, travel style or budget, there's plenty to see and do here for interested travellers.
Seoul is divided into 25 distinct districts or gu, which are further subdivided into neighbourhoods or dong. In total, there are more than 420 different neighbourhoods in Seoul, each offering a great variety of attractions and activities, and catering to various interests.
Located south of the Han River are the neighbourhoods of Gangnam, Samseongdong, Jamsil, and Cheongdam. Home to a myriad of historic and modern attractions, these neighbourhoods are popular with tourists who like to shop, explore, eat, and be entertained.
Travel north across the river to Itaewon and Namsan. The geographic centre of the city, here you'll find trendy bars, hip clubs, independent boutiques, and lots of international flair.
Continue travelling north and you'll pass through Jongno, Myeongdong, and Seodaemun, where you can catch a glimpse and a taste of Seoul's historic past.
Head west and you'll arrive in Sinchon and Hongdae. Popular with students and Seoul's younger populations, these two districts are packed with hotspots, wild clubs, and lots of places to party.
Not sure where to stay in Seoul? Don't worry, we've got you covered.
Seoul's 5 Best Neighborhoods to Stay in
Let's take a look, in more detail, at the five best neighbourhoods in Seoul. Each caters to different interests, so be sure to pick the neighbourhood that's right for you.
Neighborhood #1 – Gangnam
Where to stay in Seoul first time
If you're visiting Seoul for the first time, there's no better place to stay than in the Gangnam neighbourhood. Located south of the Han River, this neighbourhood is famous for its world-class shopping, its historic temples, and yes, that ultra-catchy tune by Psy.
Gangnam is a neighbourhood characterized by its towering skyscrapers, unique architecture and expansive malls. It's a neighbourhood bursting with excitement, energy, bright colours and neon lights.
Love to shop? Gangnam is the place to do it! Home to COEX, the largest underground mall in Asia, Gangnam is where you can find everything from local designers and independent boutiques to high-end fashions and high-street finds. There's something for every budget in Gangnam.
More awesome things to do and see in Gangnam
Sample incredible Korean BBQ at Saemaeul Sikdang Nonhyeon Main Store.
Shop until you drop at COEX, Asia's largest underground mall.
Visit the Bongeunsa Temple, the largest and most visited in Seoul with a very rich history.
Dance the night away at Club Answer.
Enjoy incredible food at Yang Good.
See the Seolleung & Jeongneung Royal Tomb.
Grab a quick pic as you bust out your dance moves at the Gangnam Style Horse Dance Statue.
Eat incredible crab, noodles and seafood at Pro Soy Crab Samsung.
Best Budget Hotel in Gangnam
The Dormy Inn is a charming and cosy three-star hotel, and our pick for where to stay in Gangnam. It's close to public transportation and there are many restaurants and shops nearby. Guests can unwind after a day of sightseeing in the sauna, at the spa or in their luxurious private rooms.
Best Mid-Range Hotel in Gangnam
A central location, modern décor, and elegant rooms are just a few of the reasons we love this hotel! Centrally located in Gangnam, this hotel is close to landmarks, shops, cafes and restaurants. It has a relaxing spa and wellness centre, and a chic bar and dining room.
Best Luxury Hotel in Gangnam
Located just a few steps from the COEX Mall, this five-star hotel is ideally situated for exploring Gangnam and Seoul. Its features include a fitness club, an indoor pool, a sauna and free wifi. The rooms are comfortable and spacious and have a refrigerator and seating area. A satisfying breakfast is also available.
Neighborhood #2 – Sinchon
Where to stay in Seoul on a budget
Sinchon is a neighbourhood that houses some of Korea's most prestigious universities. It's popular with students and younger generations thanks to its trendy bars, cosy cafes and lively décor. It's an area brimming with up-and-coming arts and culture. Just take a walk through Sinchon and you'll be entertained by street artists, live music, and flocks of colourful and cool fashionistas.
Sinchon is also where you'll find a high concentration of budget accommodations. Not only that, but this area is packed with restaurants, bars and cafes offering cheap eats and drink deals. Whether you're a budget backpacker or a cost-conscious couple, you'll be spoilt for choice in this Seoul neighbourhood.
More awesome things to do and see in Sinchon
Rub shoulders with expats and locals at Woodstock, a Sinchon institution known for playing excellent classic rock and pop music.
Stroll the colour winding alleys of Sinchon and discover all its hidden shops and restaurants.
Grab drinks and enjoy a night of great music at Craft One.
Shop for clothes and souvenirs on Ewha Womans University Fashion Street, one of Seoul's most popular shopping areas.
Savour a sweet treat at Pop Container Café.
Sip all-you-can-drink Sake at Izakaya Musa, a Japanese-style pub.
Enjoy a relaxing experience at Afternoon Tea Angpang.
Explore the lush grounds of Ewha Womans University.
Best Budget Hotel in Sinchon
This guesthouse is centrally located in Sinchon. It is close to the neighbourhood's best shops, restaurants and tourist attractions, as well as public transportation. At Jun Guesthouse, you can enjoy all the benefits of a home away from home, including great beds, cooking facilities and laundry services.
Best Mid-Range Hotel in Sinchon
GLAD Mapo has some fantastic on-site facilities including a fitness center, in-house restaurant, and a chic cocktail bar. The hotel also has a great location with it being close to the central area of the city and just a short train journey to the International Airport.
Editor's Recommendation! These are the staff pick for the top hostels in Busan (for all budgets!)
Best Luxury Hotel in Sinchon
Feel at home in Seoul at Ever8 Serviced Residence. Centrally located in Sinchon, this property is a 10-minute walk from the subway and restaurants. Each apartment has air conditioning, a kitchen and cosy slippers for guests. It also has an on-site gym, fitness centre and restaurant.
Neighborhood #3 – Hongdae
Best area to stay in Seoul for nightlife
Hongdae is the most vivacious and dynamic neighbourhood in Seoul. It is located west of Sinchon and the university district, and is packed with bars, clubs, and plenty of after dark fun!
This area of the city is famous for its thriving art and indie music scene. It's has a great blend of live music venues and bustling bars, and is where you can catch great performances from established as well as up-and-coming bands.
Are clubs more your scene? No problem! Hongdae is home to the most vibrant clubs and discos in Seoul. Whether you're into hip-hop, rap, trance or techno, there's something for everyone in this pulsating neighbourhood.
More awesome things to do and see in Hongdae
Explore Hongik University Street where you'll find cheap eats and quirky boutiques.
You won't believe your eyes at the Trick Eye Museum.
Party all night long at Mike's Cabin Hongdae.
Try great cocktails at Tipsy Rabbits.
Browse the stalls at the weekly Saturday Hongdae Art Market Free Market.
Dance to excellent music at nb2, one of the best clubs in Seoul.
Kickstart your night out by filing up on Korean BBQ at Choigozip Hongdae.
Sing your heart out at Luxury Su Noraebang, Korean karaoke.
Best Budget Hotel in Hongdae
This chic 3-star hotel boasts some incredible facilities at budget-friendly prices, including a bounce restaurant with outdoor seating and a bar. It also has a great range of room options, all of which have city views and are fitted with a flat-screen TV and air conditioning.
Best Mid-Range Hotel in Hongdae
Not sure where to stay in Hongdae? Well, look no further. The L7 Hongdae by LOTTE is a fantastic modern hotel in Seoul's electric nightlife district. It has great amenities including free wifi and a laundry service. You'll find plenty of clubs, bars, shops and restaurants within a few minutes walk.
The sights in Seoul are amazing – check out the coolest tours in Seoul!
Best Luxury Hotel in Hongdae
Enjoy absolute luxury at a fraction of the price at the RYSE Autograph Collection hotel. This stunning five-star hotel offers a range of amenities, including valet parking, express check-in, daily breakfast and free wifi. The rooms are air-conditioned and have a TV, spa bathroom, and comfy slippers.
The Best Travel Backpack EVER MADE!?!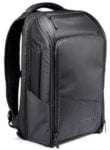 We are obsessed with backpacks – we've tried them all! And our favourite carry on backpack in the WORLD is the Nomatic Travel Backpack. This backpack has revolutionized the backpack industry and will change the way you travel forever :) Check it out here!
Neighborhood #4 – Itaewon
Coolest place to stay in Seoul
Itaewon is set in the geographic centre of the city. For years, Itaewon has known as the seedy underbelly of Seoul and was infamous for its prostitution and drug trade. It was an area avoided by locals and especially by tourists.
In the early-2000s, the Itaewon was revamped and revitalized. The squalid bars were replaced with cosy cafes, trendy restaurants, and hip boutiques. Today, Itaewon is the coolest neighbourhood in the city and is a cultural mecca.
Itaewon is home to some of the best restaurants in the city. Tucked around every nook and cranny, and down every alley, you'll find incredible eateries offering a variety of mouthwatering local and international dishes and delicacies.
More awesome things to do and see in Itaewon
See stunning works of art, architecture and design at the Leeum Samsung Museum of Art.
Try a variety of incredible sandwiches (at a great price) at Casablanca Sandwicherie.
Hunt for treasures on Itaewon Antique Furniture Street.
Fill your belly with barbecue at Linus' Bama Style Barbeque.
Dance the night away at Glam Lounge.
Enjoy drinks at The Bungalow, a tropical-themed lounge with a very chill atmosphere.
Spend an afternoon at Ways of Seeing, a cultural multi-space that houses a café, shop, gallery, workshop and event centre.
Eat burgers and hot dogs with unique toppings at Two Broz.
Best Budget Hotel in Itaewon
The homely yet very modern hotel features some fantastic facilities including 2 charming dining options, a modern fitness centre, and super-fast wifi throughout the property.
Best Mid-Range Hotel in Itaewon
The Imperial Palace Boutique Hotel is a colourful and modern three-star hotel. Located in the Itaewon neighbourhood, this hotel is close to a great selection of shops and restaurants and is a short walk to the subway. Comprised of 133 rooms, this hotel has fantastic amenities, which include a fitness centre, tour desk, and on-site Godiva Chocolate Shop!
Best Luxury Hotel in Itaewon
Enjoy a restful and relaxing stay at the exquisite Grand Hyatt Seoul – our recommendation for where to stay in Itaewon. Not only is it located in the centre of the neighbourhood, but it is surrounded by top-quality restaurants and top-shelf bars. Guests will love the on-site tennis and squash courts, sauna and skating rink.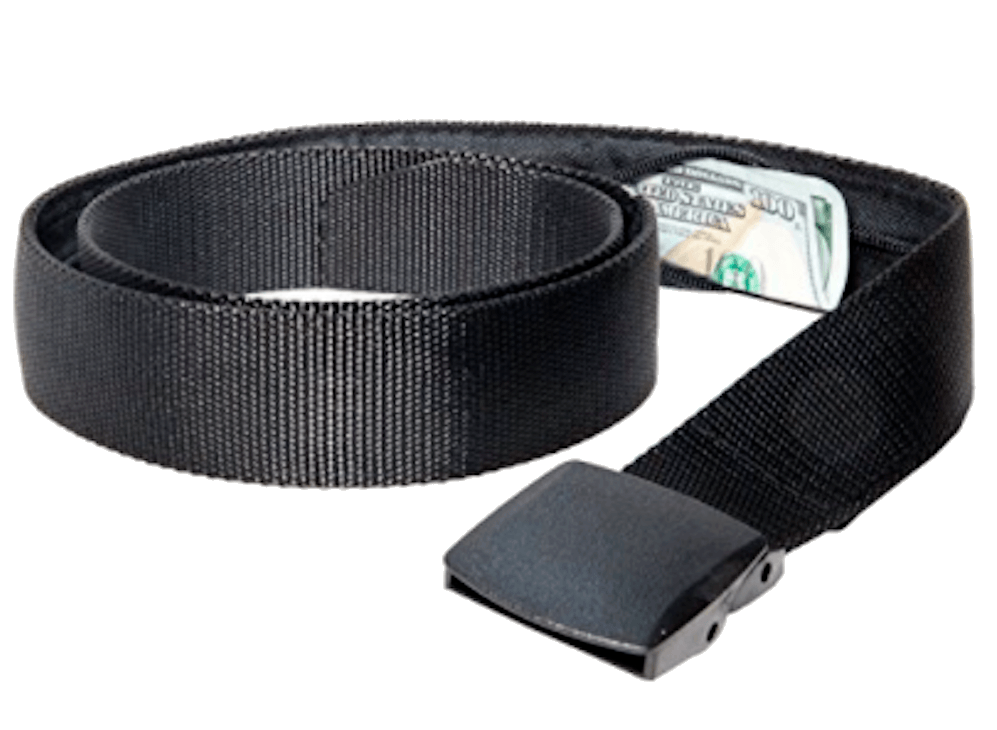 If you are traveling you should ALWAYS have emergency cash hidden on you! Security belts are great because they are affordable and can fit a ton of stuff in them (great for peace of mind!). Check out our favorite travel belt!
Neighborhood #5 – Jamsil
Best neighbourhood in Seoul for families
Jamsil is a residential neighbourhood located south of the Han River and east of Gangnam. It has a relaxed atmosphere, expansive green spaces and it's home to world-class amusement parks and shopping. There's plenty to do and see in Jamsil for kids of all ages, which is why it's our recommendation for where to stay for families.
Lotte World is Jamsil's most famous attraction. This massive adventure and amusement park has indoor and outdoor parks, a hotel, shopping mall and an ice skating rink. Boasting everything from swimming pools and bungee jumping to haunted houses and thrilling rides, we dare you not to have fun at Lotte World.
More awesome things to do and see in Jamsil
Have the time of your life at Lotte World, the world's largest indoor amusement park, which has rides, swimming pools, a haunted house, bungee jumping, restaurants, an ice rink and more!
Root for the home team at a South Korean baseball game. Jamsil is home to two great teams, the Doosan Bears and the LG Twins – so take your pick!
Wander throughout Olympic Park, a large urban green space that was built for the 1988 Seoul Olympics.
See your favourite sea creatures, including Beluga Whales, at the Lotte Aquarium.
Pack a picnic and enjoy an afternoon at Seokchon Lake.
Dine on a great variety of Korean and international dishes at La Seine.
Best Budget Hotel in Jamsil
A super modern and chic hotel situated in Jamsil, Hotel the Castle Jamsil-Sene is an incredible budget-friendly option in Jamsil. The hotel also has a wide variety of room options from cute doubles to larger family-size rooms.
Best Mid-Range Hotel in Jamsil
A great location, fantastic dining and spacious rooms – what's not to love about the Pharos Hotel! Located in Jamsil, this hotel is a short distance from the area's top attractions. It has a coffee bar, laundry service, and each room is outfitted with a rain shower and satellite TV.
Best Luxury Hotel in Jamsil
Our top pick for where to stay in Jamsil is the Signiel Seoul. This great four-star hotel is close to restaurants and shops, and Lotte World is just a ten-minute walk away! It has a variety of wellness facilities, including an indoor pool, sauna and a relaxing Evian Spa. The rooms are spacious and comfortable, perfect for families visiting Seoul.
Final Thoughts on Where to Stay in Seoul
Seoul is an exciting and vibrant city. It has a dynamic food scene, crazy nightlife, rich history, and thriving culture. From extravagant shopping malls to back-alley restaurants, no matter your age, style, interests, or budget, you can't go wrong with a trip to Seoul.
To quickly recap this post, our pick for the best neighbourhood is Hongdae. It's where you'll find Seoul's most vivacious nightlife with a bustling, fun and welcoming atmosphere.
Our choice for the best hotel in Seoul is L7 Hongdae by LOTTE. It's the perfect mid-range hotel thanks to its modern amenities and great location.
Have we missed anything? Let us know in the comments below!
Editor's Note – No matter where you are traveling, you NEED to have great travel insurance. We have personally tested TONS of travel insurance companies, and can say without a doubt that World Nomads is the absolute best (and most affordable!). Fill out this form to get a quote for your trip to Seoul!
***Disclaimer*** Some of the links in this post are affiliate links. This means that if you book your accommodation through the site, One Weird Globe will earn a small commission at no extra cost to you. Your support helps me keep the site going :)
Latest posts by Aiden Higgins
(see all)