Rome is the Eternal City.
The capital and largest city in Italy, Rome is famous for its historic landmarks, world-class cuisine, extraordinary works of art and its growing nightlife scene. This global city has so much to offer all types of travellers, whether you're a culture vulture, history buff, or fabulous fashionista.
But what if you want to enjoy La Dolce Vita outside of the capital?
If you need a break from the chaos of Rome, look no further. This guide to the 16 best day trips from Rome will help you plan your Italian adventure itinerary. Whether you're looking for art, culture, adventure or ruins, we've got something for you!
So let's get to it. Here are the top 16 best day trips from Rome.
Editor's note – Make the most of your time in Italy and check out our 20 Unbelievable hostels in Rome!
Quick Answer: Best Day Trips from Rome
Best Places to Stay in Rome
Sticking near to the central areas of Rome means you won't have to be travelling ages to see the major sights, and it means much less of a headache when you're getting in and out of the city on those day trips. Here are the best places you could be basing yourself in the Eternal City!
•
Best Hostel in Rome
•
From its family style dinners to staff who will tell you everything you need to know about Rome on your arrival, The Beehive has got the be the best hostel in Rome! As well as a chilled atmosphere, this hostel has a great location: it's easy to get to the nearest metro station from here.
•
Best Budget Hotel in Rome
•
Easy walking distance to public transport
Hotel Des Artistes is the best budget hotel in Rome – easily. Not only is it a laid-back place to stay with a nicely decorated rooms, but it's also got what all good budget accommodation should offer: free breakfast! Combine with a great location for a bargain of a hotel.
Check out our best hostels for solo travelers in Rome.
•
Best Luxury Hotel in Rome
•
Set in a Belle Epoque building
With a killer location, in easy walking distance of public transport and icons like the Trevi Fountain, this hotel is a winner when it comes to luxury too. You can enjoy a butler service here, as you stay in your room overflowing with antiques. Add a cool Mediterranean restaurant and chic bar and you've got it sorted.
#1 Best Day Trip from Rome – Florence
Day Trips from Rome by Train
Food, fashion, history, art and culture: Florence has it all! And, it's reachable in less than an hour and a half by train, making it an awesome option for a day trip from Rome!
Florence was the birthplace of the Italian Renaissance. For more than 250 years, it was one of the most politically, culturally and economically important cities in Europe.
Today, thousands of tourists flock to Florence each year to see its stunning architecture, visit its exquisite museums and dine on its delicious foods.
One of Florence's most famous attractions is the Santa Maria del Fiore, or the Duomo di Firenze. This outstanding cathedral has ornate detail both inside and out, and is the symbol of the city. Climb the 464 steps to the top of the iconic dome and stare out over the red roofs of Florence.
Other highlights of Florence include the Ponte Vecchio, the Uffizi museum, and the Pitti Palace, which offers amazing views out over the city.
The Best Travel Backpack EVER MADE!?!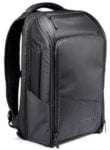 We are obsessed with backpacks – we've tried them all! And our favourite carry on backpack in the WORLD is the Nomatic Travel Backpack. This backpack has revolutionized the backpack industry and will change the way you travel forever :) Check it out here!
An hour south of the city is Naples, one of the most vibrant and fascinating cities in Italy.
The capital of the Campania region and is the third most populated city in the country, Naples is where you'll find good food, great sights and a wealth of museums and attractions.
Naples is a thrill for history buffs and culture vultures. This southern Italian city is home to 448 historical and monumental churches and cathedrals. Some of the highlights include the New Jesuit Church, Angelo on the Nile, the Sansevero Chapel, and the Church of San Francesco di Paola.
Naples is also famous for its outdoor markets and local shops. Here you'll find everything from souvenirs and handicrafts to rare antiques and upscale items. A great place to find a keepsake from your travels, these markets are also the best place to visit to enjoy the sights, sounds and smells of Naples.
Don't worry! We put together a best cheap hostels in Rome article with great budget options!
Situated just 30 kilometres east of Rome is the city of Tivoli. Home to not one but two UNESCO World Heritage Sites, Tivoli is easily reached by train and makes for a memorable day trip from Rome.
Villa Adriana is the former estate of Emperor Hadrian. Approximately the size of Pompeii, Villa Adriana's grounds are covered with ancient ruins in various stages of preservations. Be transported back in time as you wander throughout the towering ruins of the largest known Roman villa.
Villa d'Este is Tivoli's other top attraction. A stylish Renaissance palace, Villa d'Este is a breath of fresh air and respite after the chaos of Rome. Home to beautiful terraced gardens and water features, you'll feel instantly calm as you wander the palace grounds. The Villa itself is home to a number of attractive frescoes, so make sure you look up as you make your way through this historic home.
Pisa is an animated and vibrant city located just three hours from Rome. With plenty to see, do, and of course, eat, a day trip from Rome to Pisa is always a great idea!
No trip to Pisa would be complete without a visit to the infamous Leaning Tower. Stop by and find a spot on the lawn where you can take a photo of you "holding up" the tower. If you've got time, climb the stairs to the top of the tower – it's perfectly safe – and see panoramic views of the city and countryside. Tickets cost 18EUR, but the view is certainly worth it.
But there's more to Pisa than the Leaning Tower. Pisa is divided into four historical quarters, each with its own distinct atmosphere and many attractions to explore. Highlight include the splendid Duomo di Pisa, Battistero, Piazza dei Cavalieri and the Museo di San Matteo.
Don't miss the chance to dine on local delicacies and dig your teeth into delicious pizza while enjoying a day trip to Pisa.
MUST READ – If you are in this area you have to check out our guide about the coolest party hostels in Rome
Staying Safe in Rome
While Rome is super safe, no matter where you are traveling, you NEED to have great travel insurance. We have personally tested TONS of travel insurance companies, and World Nomads is our favorite (and most affordable!).
Fill out the form below to get a quote so you can have a stress-free time traveling around Italy!
Romantic Day Trips from Rome for Couples
For a relaxing getaway, take a day trip from Rome to Frascati. Located approximately 30 minutes outside of the capital, this historic town is full of charm, has stunning scenery, and is where you can enjoy a slower pace of life.
Frascati is one of Italy's famous Castelli Romani, a historic town set in the rolling hills outside of Rome. A summertime playground for the ancient Roman aristocracy, Frascati is packed with expansive villas, lush gardens and relics of past eras. Kick off your day be exploring the hills and marveling at these stunning homes.
Foodies will love a day trip to Frascati. This region is famous for its white wine and porchetta. Here you'll be able to enjoy a mouthwatering meal with stunning views of the vineyards, valleys and Rome in the distance.
Frascati is an easy day trip from Rome by car, or by train. So what are you waiting for?
#6 – Orvieto
Orvieto is a small and stunning town located in Umbria. At just over an hour from Rome, this hilltop haven is a great destination for a short and interesting day trip.
The main sight in Orvieto is the Duomo. Built in the 13th and 14th centuries, the Duomo mixes Gothic and Romanesque architectural styles and features a stunning black and white stripped décor.
But don't just pass by this impressive building and continue your tour. Pop inside and take a peek at the outstanding and colourful frescoes by Luca Signorelli.
Orvieto also offers visitors the unique opportunity to explore a seemingly endless labyrinth of tunnels and caves beneath the city. Carved out nearly 3,000 years ago, this network features more than 1,200 tunnels, galleries, stairs, wells, cellars and passageways just waiting to be explored!
Immerse yourself in Italian cuisine by taking a romantic day trip from Rome to Bari and Puglia for an olive oil tasting.
Located on the eastern coast of Italy, Puglia is famous for whitewashed towns, crystal clear turquoise waters and scrumptious Italian dishes.
Start your day by travelling from Rome to Puglia where you'll discover the wonders of Italian olive oil. Wander through olive groves and farms, and learn how this exquisite elixir is made. Not only will you learn why it is so important to Italian cooking, but you'll have the chance to sample some for yourself!
But this day trip isn't just limited to olive oil. While travelling throughout Puglia you'll have the chance to visit a number of small towns and villages and to dine on incredible feasts of Italian food and wine.
A day trip from Rome to Ostia Antica will transport you to another world.
Located at the mouth of the River Tiber, this archaeological site is just 25 kilometres southwest of the capital.
Ostia is a former bustling port town that was completely abandoned after the fall of Rome in 476 AD. Over time, sand and mud covered the city, which preserved the ruins until they were uncovered in the late 19th century. Comparable to Pompeii, Ostia Antica is a vast archaeological site with plenty to see and explore.
Visitors will enjoy seeing the ancient apartment buildings, which gives a good glimpse into what life was like nearly 2,000 years ago.
Other Ostia Antica highlights are the two baths, which feature stunning mosaic floors which are remarkably well-preserved.
#9 – Giardino di Ninfa, Cisterna di Latina
Giardino di Ninfa is an ethereal, fairytale garden in Cisterna di Latina. It's said to be one of the most romantic gardens in the world. And, at less than two hours from the city centre, you won't find a better day trip from Rome for couples.
Giardino di Ninfa – or the Garden of Ninfa – covers 20 acres within a stunning Italian park. It features lush lawns, impressive trees, numerous watercourses, and a myriad of local flora and fauna.
But Giardino di Ninfa is most famous for the ancient ruins that dot the land. Wander throughout the garden and explore the remains of a medieval castle and historic churches. Many of these landmarks are covered with rambling roses and vines, which give the garden a particularly otherworldly feeling.
Wine anyone? Castelli Romani is a group of small Italian towns located in the hills outside of Rome. Famous for their stunning views and lush natural scenery, the towns of Castelli Romani are where you'll find a great variety of award-winning vineyards and wineries.
Start your day at Antico Casale, where you'll tour the vineyard and cellar. Meet the winemaker and learn how they produce their one-of-a-kind wines, and maybe even sample a few grapes fresh off the wine.
Continue your wine tour by enjoying a custom tasting session. Sample white, red and a few varieties in between as you dine on a feast of Italian delicacies, including fruits, vegetables, meat, cheese and pizza.
Castelli Romani is well-connected to Rome by train or car. It's a great option for couples looking for a romantic day trip from Rome.
The Amalfi Coast is undoubtedly one of the most beautiful places on the planet. Comprised of 13 breathtaking seaside villages, the Amalfi Coast is a vibrant, luxurious and colourful day trip destination. You can also check out our article about the Best Places to visit in Italy.
Taking a day trip from Rome to the Amalfi Coast is not for the faint of heart. This collection of villages is located more than three-and-a-half hours south of Rome. It's a long trek, even on the high-speed train, but definitely worth it to bask in the incredible beauty of this strip of sunkissed land.
Culture vultures and history buffs will love exploring the historic sights, including the Duomo in Amalfi, and the Church of Santa Maria Assunta in Positano.
For outdoor enthusiasts, the Amalfi Coast offers a great variety of hiking trails and bike paths with amazing vistas and scenery. Here you'll also find pristine beaches and clear blue waters, perfect for lounging on the sand and working on your tan.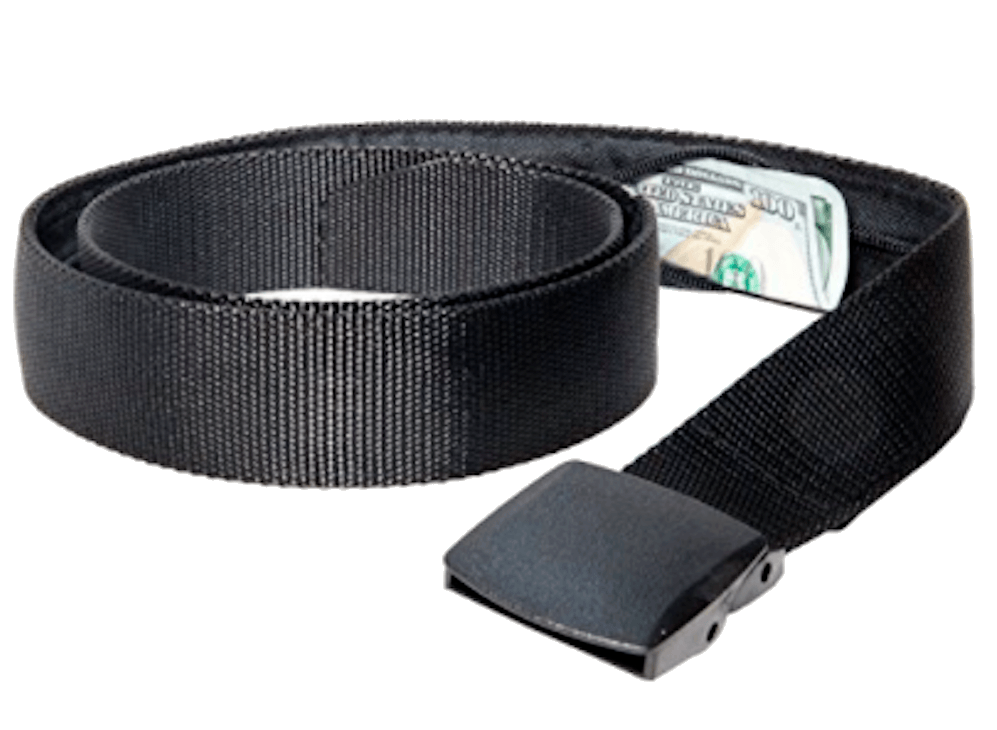 If you are traveling you should ALWAYS have emergency cash hidden on you! Security belts are great because they are affordable and can fit a ton of stuff in them (great for peace of mind!). Check out our favorite travel belt!
Best Day Trips from Rome with Kids
Pompeii is a city frozen in time. When Vesuvius erupted in 79 AD, Pompeii was covered in ash and stone, preserving the city. Today, what remains of Pompeii is exactly as it was on that fateful day.
A day trip from Rome to Pompeii is something that will interest members of the whole family. Whether young or old, everyone will be amazed at the ruins of this ancient Roman town.
One of Pompeii's most impressive sights is the amphitheatre. With a capacity of 20,000, this amphitheatre once hosted sporting events, gladiator battles and wild animal spectacles.
Explore the many shops, restaurants, houses and landmarks and be amazed at the detailed frescoes. A day trip to Pompeii is your chance to step back in time and explore life 2,000 years ago.
Although you won't have to leave the city to take a day trip from Rome to Vatican City, it's well worth your time to spend an entire day exploring this rich and unique region.
Vatican City is an independent state completely surrounded by Rome. Whether you're a history buff, a culture vulture, an art aficionado, or a devout Catholic, there's something for everyone in Vatican City.
St. Peter's Basilica is the most famous attraction, and symbol, of Vatican City. The magnificent basilica features a stunning dome, designed by Michelangelo, and an ornate and rich interior.
For a spectacular view of the state and Rome, climb the 323 steps to the top of the tower. It can take quite a while to make it to the top, but the views once you're there are more than worth the effort!
Another top attraction is the Vatican Museums, which include the Raphael Rooms and the iconic Sistine Chapel. See incredible works of art, architecture and design as you make your way through one of the world's greatest art galleries.
#14 – Viterbo
Whether young or old, every member of your family will enjoy a day trip from Rome to Viterbo.
Located in Lazio in central Italy, Viterbo is one of Italy's hidden gems. This intact medieval city dates back to the Etruscan times. There's plenty to do and see in Viterbo that will excite and delight the whole family.
Kick off your day by wandering throughout the old town. Easily navigated on foot, here you'll find charming piazzas, medieval cathedrals and quaint cobblestone streets.
When it's time to eat you'll be spoiled for choice in Viterbo. This small town has a range of options that offer delicious and affordable Italian fare. Whether you're craving pizza, pasta, or something in between, there are lots to choose from in Viterbo.
Cap off your day by taking a dip in one of Viterbo's famous natural thermal springs. Relax and enjoy the stunning countryside scenery as you sit in a hot natural pool.
Prepare to be amazed and delighted at Parco dei Mostri. Located nearly 100 kilometres south of Rome, Parco dei Mostri or the Garden of Bomarzo is a wooded valley populated by giant stone sculptures of grotesque animals.
The gardens most famous sculpture is the Orcus. This enormous sculpture welcomes visitors with its wide-open mouth, glaring teeth and bulging eyes. Step into the mouth of the beast and explore this larger-than-life sculpture.
The sculpture is designed in such a way that every word whispered within the cave can be heard by those standing at the base of the steps. Keep your kids entertained by having them send secret messages to each other from the inside of Orcus.
But that's not the only beast that calls this park home. Wander throughout the woods and see huge animals including elephants, dragons, gargoyles, and winged horses all carved out of stone.
Bonus Trip! – Santa Marinella
Need a break from the hustle, bustle and chaos of Rome? Take a day trip to Santa Marinella for an idyllic day on the shores of the Mediterranean.
Santa Marinella is a short 50-minute train ride from Rome, but it feels like it's worlds away. Here you'll find pristine sand beaches, crystal clear waters, and an abundance of sunshine. It's the perfect place to catch some rays, lounge on the sand or splash in the surf. With scenery this stunning, you'll surely lose yourself in time.
Away from the beach, Santa Marinella is also home to the Castle of Santa Severa. Take a stroll through the castle's enormous courtyard and explore its many rooms. A "hands-on" museum, kids are welcome to touch any of the ancient and medieval artefacts that are placed around the grounds.
For a bird's eye view of the grounds and the sea, climb to the top of the 20-meter tall tower.
Conclusion to the Best Day Trips from Rome
Italy is a country renowned for its history, culture, cuisine and la dolce vita. Whether in Rome or enjoying the towns and villages surrounding the capital, you'll be entranced by the charm, excitement and natural beauty of this unbelievable country.
From pristine beaches and lush gardens to vibrant cities and Roman ruins, the countryside surrounding the capital will leave you spoiled for choice.
Thanks to Rome's central location it is well-connected throughout Italy. Whether you want to lounge on the beach, explore a vineyard or see the famous ruins in Pompeii, you'll be able to travel throughout the country with ease and comfort.
So what are you waiting for? It's time to start packing for your trip to Rome – and beyond!
Have we missed anything? Let us know in the comments below. Grazie!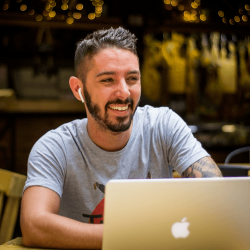 Latest posts by Aaron Radcliffe
(see all)