Rome is one of the most incredible places to explore. The Eternal City is the birthplace of democracy and the epitome of ancient culture, philosophy and art.
You don't have to tackle Rome with the usual big budget! With natural beauty, ancient sites dotting the city, and party destinations for all ages, Rome is a dream come true for any backpacker. You just need to know what things to do in Rome on a shoestring budget!
But first, you need to find a hostel that won't break the bank, and leave your cash for all that pizza and gelato! Wondering where to stay in Rome, Italy? We've found the best hostels for all different interests. So no matter what you're looking for, there's a dorm room waiting for you.
Quick Answers – Best Cheap Hostels in Rome
Best Overall Cheap Hostel in Rome – The Yellow
Best Affordable Hostel in Rome – Thousand Sunny
Best Cheap Youth Hostel in Rome – Carlito's Budget Rooms
Best Budget Hostel with Free Breakfast in Rome – Legend R.G.
Best Hostel in Rome for Solo Travelers – Freedom Traveller
Best Eco-Hostel in Rome for Sustainable Travel – Roma Scout Center
Best LGBTQI-Friendly Place to Stay in Rome – Nika Hostel
Best Cheap Hostel for a Long-Term Stay – Hostel Trastevere
Best Cheap Hostel in Rome Near Top Attractions – Alessandro Palace & Bar
Best Cheap Hostel in Rome Near the Colosseum – Hostel Alessandro Downtown
Best Cheap Hostel in Rome for Women Only – Orsa Maggiore
Best Cheap Hostel in Rome Near Termini Station – Palladini Hostel Rome
Best Overall Cheap Hostel in Rome
Central location a few steps from the Termini station

Youthful, comfortable atmosphere and popular downstairs bar

Helpful, friendly staff and plenty of space for socializing
We love The Yellow hostel for its vibrant youthful atmosphere and knowledgeable staff, who know exactly where to go for the best time!
In addition to its bar, the hostel offers yoga classes, group tours and activities. It's the perfect place to meet new friends and enjoy more than just sightseeing in Rome.
Check out our post on party hostels in Rome for more great options!
Just outside the city of Rome, Wiki is the perfect way to experience both rural and urban Italy

Free bus on-call from the nearby train station to the hostel

Daily social activities and experiences including free buffet and sauna
Walking distance from a medieval village and half an hour to Rome city center by train, Wiki hostel is a great place to relax and take in the beauty of the Italian countryside.
They offer many fun experiences, like pizza and pasta parties, cooking classes, language labs and hiking expeditions. It's the perfect place to spend a few weeks and really embrace the local culture.
Recommended Article: Looking for the best hostels in Rome? Check out our EPIC Guide!
Best Affordable Hostel in Rome
Ideal for budget self-catering stay with shared kitchen

Fantastic location near the

Vatican

and steps away from supermarkets and metro station

The rooms are clean and comfortable and the staff friendly
Run with genuine care, Thousand Sunny is a lovely place to stay. It's clean and well-kept, with a stocked kitchen and a good view from the balcony.
The hostel also always has hot water in the showers. If you do a lot of budget traveling, you'll know how fantastic that is!
Check this out! Rome has a great selection of ridiculously cheap hostels too!
Simple and elegant decor and clean rooms

Walking distance from many of Rome's top attractions

Buffet breakfast with fresh fruit and pastries
Quiet and attractive, Des Artistes is the perfect place for those looking for a central hostel with privacy. Only adults are allowed – but more for peace than for partying.
The shared spaces are lovely and the rooms are large. Food and tea-making facilities, and all necessary amenities are provided to make your stay comfortable. So grab a good travel book, make some tea, and relax!
The Best Travel Backpack EVER MADE!?!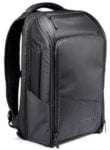 We are obsessed with backpacks – we've tried them all! And our favourite carry on backpack in the WORLD is the Nomatic Travel Backpack. This backpack has revolutionized the backpack industry and will change the way you travel forever :) Check it out here!
Best Cheap Youth Hostel in Rome
Huge roof terrace, free lockers, and a book exchange/library

Dormitory rooms have an age limit of 18 – 30 years old

Well located and spread across three large buildings
Relax with your fellow travelers on the large sun terrace and enjoy the youthful, fun atmosphere of Carlito's.
The hostel has two sister buildings next to and opposite it, where you can go to meet more travelers, and make use of the kitchen and coffee-making facilities.
No plans tonight? Check into one of Rome's party hostels for more than just a place to sleep!
Best Budget Hostel with Free Breakfast in Rome
Great atmosphere with no curfew and 24-hour reception

Free coffee and croissant every morning

Lovely common room, vending machine, television, and lockers
Great value for money, Legend R.G. offers everything you need for a comfortable and pleasant stay! Its location makes most of Rome perfectly walkable, and it's very close to transport.
A free breakfast is provided daily, and the staff are really helpful and provide free maps, high-speed wifi and use of computers.
Traveling as a solo traveler? Check out our best hostels for solo travelers in Rome.
Best Hostel in Rome for Solo Travelers
Large, fully equipped kitchen, common area, garden and a book exchange/library

Free wine and snacks every evening from 7 pm to 9 pm

A safe area close to the Termini station surrounded by everything you need
Freedom Traveller is one of our favorite hostels in Rome, Italy. With spacious rooms, 24-hour service and great common areas, you'll find they have everything you want.
Security and multilingual staff are always on hand, and free maps of Rome are provided, with any advice you may need!
Planning to stay in Rome for a while? You'll want to know about the best day trips in the area!
Best Eco-Hostel in Rome for Sustainable Travel
Eco-hostel with natural wood furnishings and sustainable efforts

Great prices, cozy atmosphere and clean rooms

In-house pub/restaurant and good facilities
Roma Scout Center is one of our favorite Rome hostels for its accessible location and friendly, helpful staff. The residential neighborhood is quiet, and the facilities are clean.
The hostel is wheelchair friendly, and housekeeping and a 24-hour reception are provided. There are also reading lights, security lockers and free breakfast!
Best LGBTQI-friendly Cheap Hostel in Rome
Fully-equipped kitchen and computer with printer freely available

Located near to the Colosseum and other Roman attractions

Free luggage storage, lockers and city maps
We love Nika Hostel for its LGBTQ-friendly atmosphere and location, just 10 minutes away from Rome's most popular 'gay street'.
The staff are marvelous and ensure a comfortable stay in Nika's clean, spacious rooms. The property is bright and airy. Marvin, the manager, is very helpful and has a clear and infectious love for his hostel and his city!
Italy is amazing! And these spots to see in Italy are unmissable!
Best Rome Hostel for a Long-Term Stay
In-house bar, fully equipped kitchen, and spacious terrace

Three common areas dedicated to relaxing, working, and partying

All dorms and private rooms have en-suite bathrooms
Hostel Trastevere is one of the best cheap places to stay in Rome! Located in one of the trendiest neighborhoods in Rome, it has everything you could want for a memorable stay in the ancient city.
There's plenty of space to meet new people. Hang out in the common areas, or chill in the garden or the terrace.
Best Cheap Hostel in Rome Near Top Attractions
Excellent budget option with a bar, rooftop terrace, gym, and two restaurants

A social lounge and weekly events to meet fellow travelers

Great location near the Termini and top attractions
With a fun and international atmosphere, and enough activities and amenities to keep you entertained for weeks, Allesandro is one of our favorite places to find a room in Rome!
The fitness room and restaurants make this hostel super convenient, while large airy rooms, friendly staff and handy amenities make it very comfortable.
Best Cheap Hostel in Rome Near the Colosseum
Designed for budget-minded travelers, with free and self-service facilities

Happy hour every day and weekly party events

Great location providing a safe and convenient base for your travels
We love this sister Allesandro hostel for its wonderful staff and nightly events bringing travelers together. The dorm rooms are large and clean, and the shared bathrooms are very impressive!
For top quality at a fantastic price, this is the perfect hostel. Particularly as an ideal place to set out from at both night and day!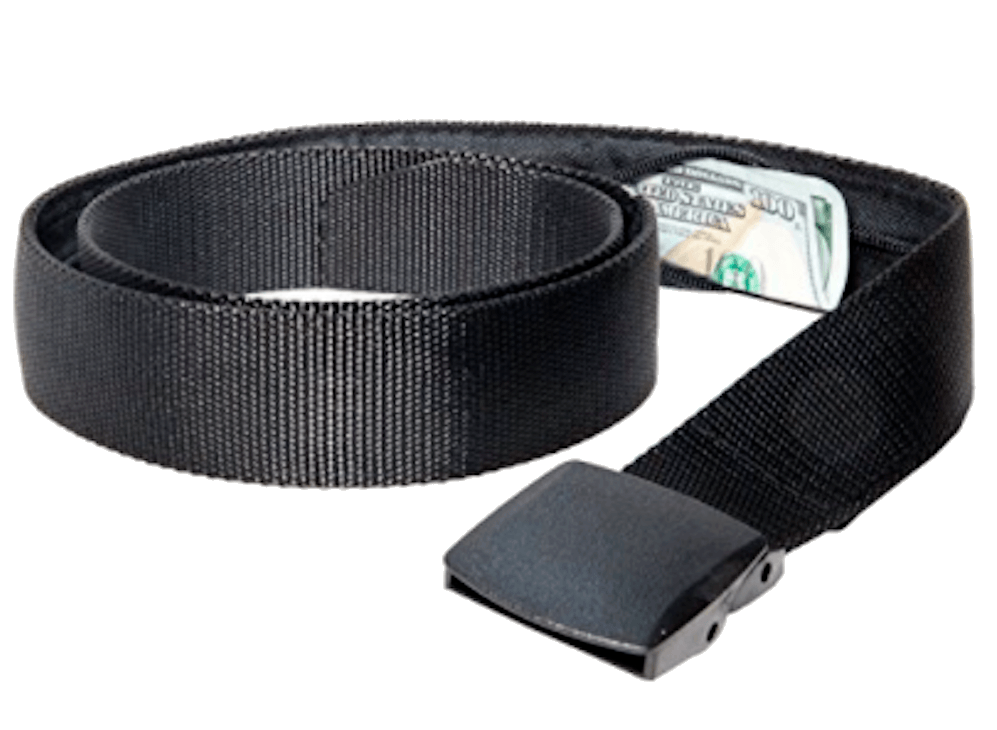 If you are traveling you should ALWAYS have emergency cash hidden on you! Security belts are great because they are affordable and can fit a ton of stuff in them (great for peace of mind!). Check out our favorite travel belt!
Best Cheap Hostel in Rome for Women Only
Part of the International Women's House and set in a 16th-century ex-convent

Large, quiet rooms and a lovely garden in the inner courtyard

Available for women only, with a dedicated all-female staff
Standing out from the ordinary hostels is Orsa Maggiore. This all-female hostel is a great place to stay for younger women and those looking for a serene and quiet place to escape the bustle of the city.
The hostel is centrally located, with a small kitchen, fridge and book exchange.
Will you also visit Milan? Check out where we like to stay in Milan!
Short walk from the ancient Basilica of St. John

Large garden with fruit trees to relax in

Liberty-style architecture and spacious, stylishly decorated rooms
We love Hostel Lodi for its elegant villa-like architecture and wonderful neighborhood. Within walking distance of Rome's top attractions, the hostel is also near great bars and restaurants.
The staff is fantastic! Dorms accept guests up to the age of 50, and families and groups are welcomed.
Spacious rooms with daily cleaning service

Friendly, helpful staff and good location

Divided into several buildings with common areas and shared reception
With brightly colored rooms and cheery atmosphere, BT rooms is a great low-budget base to set out on your Roman adventures. The location is fantastic, a short walk from the nearby train station, and all necessary amenities are provided!
Best Cheap Hostel in Rome Near Termini Station
Modern, clean and spacious rooms, both shared and private

Sparkling wine and friendly staff provide a warm welcome

Multilingual staff available 24/7 to provide tips and help with bookings
This long-time backpackers favorite is a few steps from Termini Station and many of Rome's attractions. The staff is happy to help you find and book the perfect tours and restaurants for your holiday. You can also check out our post on tours in Rome!
The hostel is clean and pretty, and a state-of-the-art surveillance system ensures a safe and pleasant stay.
Small and charming, located in the heart of the ancient metropolis

Free breakfast and well-equipped kitchen for low-budget meals

Living room with flat-screen TV, play-station and cards
We love Roman Holidays for its homey atmosphere and enthusiastic staff. The rooms are cleaned daily, and the staff members go out of their way to make sure everyone is comfortable and happy.
With good security, comfortable beds and large lockers, there's really nothing else you need from a budget hostel in Rome!
Budget Rome Hostels Conclusion
These hostels are all brilliant options for a comfortable budget stay in Rome! With comfortable beds, great vibes and free high-speed WiFi, there's really nothing missing for a perfect stay.
With so much to choose from, you have room to be picky. Find something with a brilliant party atmosphere, a melting pot of different cultures, or a quiet and secluded hostel. There's something great for everyone in the Eternal City.
Now that you know where to go, book your tickets to Rome and get stoked. Whether you're spending a weekend in Rome or a month, you're in for a memorable holiday.
***Disclaimer*** Some of the links in this post are affiliate links. This means that if you book your accommodation through the site, One Weird Globe will earn a small commission at no extra cost to you. Your support helps me keep the site going :)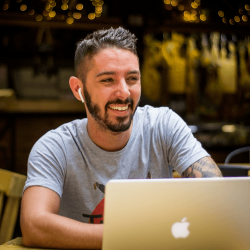 Latest posts by Aaron Radcliffe
(see all)