Byron Bay is one of the most popular holiday destinations in Australia – and with all that'son offer here, we can see why! While most people visit Byron for the world-class surfing and the laid-back beach vibes, there is actually so much more to do here than just enjoy the sea and sunshine!
Byron Bay has plenty of landmark attractions, hidden gems, and interesting sights. Whether you are after adventure, relaxation, or cultural activities, Byron Bay will certainly have it!
Wondering what to do in Byron Bay? Here are some of the best things to do in Byron Bay Australia to add to your itinerary.
Our Favorite Places to Stay in Byron Bay!
Choosing the best accommodation for your Byron Bay trip will take it to the next level! It really makes such a difference staying somewhere that is well located and comfortable! Here are some of our top accommodation choices in Byron Bay.
The Coolest Hostel in Byron Bay
Awesome location
Fun and friendly vibe
This amazing hostel is located on the beach – perfect for any Byron Bay visit! There are plenty of great facilities, the rooms are comfortable, and there's always loads of fun going on down here.
A Great Budget Hotel in Byron Bay
Modern and well equipped
Great value
Aqua on Fletcher Street is the perfect Byron Bay accommodation! It's centrally located, super modern, and well thought out. This is the perfect base for your Byron Bay trip!
Our Favorite Splurge Hotel in Byron Bay
Located on Belongil Beach
Amazing luxurious facilities
For the absolute ultimate stay in Byron Bay, consider checking in at Elements of Byron. This amazing hotel has heaps of great facilities, luxurious rooms, and one of the best locations possible!
The Best Travel Backpack EVER MADE!?!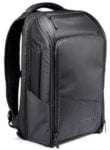 We are obsessed with backpacks – we've tried them all! And our favourite carry on backpack in the WORLD is the Nomatic Travel Backpack. This backpack has revolutionized the backpack industry and will change the way you travel forever :) Check it out here!
• The 31 Best Things to Do in Byron Bay •
Byron Bay is famous for its surf
Take a beginners lesson
An awesome surf experience
Byron Bay is world-famous for its surfing, with spots suitable for beginners and experienced experts. Take this 2-hour surf lesson to get up on your feet and catching waves!
This small group lesson is a great way to learn the basics of surfing and get you outside enjoying the most famous attraction of Byron Bay!
Guided tour
Enjoy the beautiful ocean
Experience local marine life
One of the most fun ways to experience the beautiful marine life of Byron Bay is through a kayak tour. This tour will show you the most amazing reefs and coastal views in Byron Bay.
Witness sea turtles, dolphins, and famous East Coast sights on this unforgettable 2.5-hour kayak tour!
Heading to Sydney? Save some money with our guide to the coolest hostels in Sydney!
#3 – Enjoy the Views From Byron Bay Lighthouse
One of the best free things to do in Byron Bay
A Byron Bay landmark
Offers beautiful views
A beautiful walk
Watching the sunset from the famous lighthouse of Cape Byron, Australia is one of the best things to do here! Follow the short trail up to the lighthouse where you'll get amazing views across the ocean.
Visiting the lighthouse is an important addition to any trip to Byron Bay, New South Wales!
Bangalow is an old and charming town
An insider's tour of Byron Bay
See the best of Byron Bay
Experience the best of Byron Bay on this guided tour. You will visit Bangalow, the oldest settlement in the area. This town is charming and cool, with loads of fun shops and cafes.
Visit the lighthouse, see dolphins, taste the local food, and more! Bangalow is a very interesting place in Australia.
Editor's Recommendation! These are the staff pick for the top hostels in Melbourne (for all budgets!)
#5 – Visit the Local Markets
One of the best cheap things to do in Byron Bay
The area has many markets
Find local arts and crafts
Taste the local produce
Byron Bay is known for its creativity, artists, and artisanal producers. While in Byron Bay, try to visit one of the many local artisan and farmers markets that take place here.
This is a great way to experience all of the interesting crafts and produce that Byron Bay has to offer!
Encounter many humpback whales
Visit Cape Byron Marine Park
Guided by a marine biologist
Byron Bay is all about its spectacular coastline. Experiencing the whales here is one of the absolute best things to do!
Take this boat cruise, guided by a marine biologist, and witness the many humpback whales splashing around in their natural habitat!
The sights in Melbourne are amazing – check out the coolest tours in Melbourne!
Experience skydiving
Take a tandem jump
Offers magnificent views
There are many ways that you can see Byron Bay, but jumping out of a plane has got to be one of the best! Why not try some skydiving while visiting Byron Bay!
This tandem jump allows you to experience an amazing thrill while witnessing completely unspoiled views over the area.
Brisbane has some INCREDIBLE sights! Take one of the top tours in Brisbane to really discover this city!
Explore the Byron Hinterland
Visit a world heritage listed national park
Experience Minyon Falls
Byron Bay is a nature lovers paradise! Take a trip to the surrounding Nightcap National Park to experience some raw and unspoiled natural beauty!
Take a guided walk to the impressive Monyon Falls while you learn all about the gorgeous countryside!
Paddle around Brunswick River
Learn how to SUP
Appreciate the natural surroundings
Byron Bay is all about getting outdoors and enjoying the water. Learning how to stand up paddleboard is one of the most fun activities around here!
Take this guided lesson on the Brunswick River to discover just how enjoyable this sport is!
See the hidden gems of Cairns! With the best tours and sights in Cairns.
Climb Mount Warning at dawn
Take in unbeatable views
Great for nature lovers
Mount Warning Rainforest Park is an amazing Byron Bay destination! Take this sunrise hike to the top of the mountain for an unbelievable nature experience.
You will get to walk through some of the most stunning scenes while being greeted with the best views in Byron Bay on top!
Get a professional guide in Sydney! These tours in Sydney are absolutely INCREDIBLE!
One of the best ways to get around Byron
Many bike rentals available
Bike trails are all over
Consider renting a bike and cycling around for one of the best ways to see Byron Bay! There are plenty of bike rental shops available in town, and all of them are very affordable!
You can hit the coastal or mountain trails, or simply enjoy cycling around town.
1-hour hot air balloon ride
Sunrise flight
Magnificent views
Flying in a hot air balloon above Byron Bay is one of the most spectacular ways to see this coastal town! Take this 1-hour sunrise flight for a truly unforgettable experience.
Enjoy panoramic views, all while floating around in an exciting hot air balloon!
Editor's Note: If you'll be in Melbourne, check out the top things to do in Melbourne during your visit!
#13 – Enjoy the Nightlife
One of the best things to do in downtown Byron Bay
Lots of fun bars in town
A unique vibe
Always fun and laid-back
Byron Bay may be a small place, but there is always a lot of fun to be had after hours! During your trip to Byron Bay, enjoy some of the super fun bars and pubs in the town.
This place is laid-back and lots of fun. Any night out in Byron Bay will be one to remember!
An amazing crystal garden attraction
Part of an awesome full-day tour
A unique site in Byron
Byron Bay is full of interesting and quirky attractions and Crystal Castle is one of the best! Take this full-day Hinterland tour to visit this awesome crystal garden, among other spots.
You will get to see the best of Byron Bay, and explore some truly unique experiences.
Going to Airlie Beach? This guide on fun stuff to do in Airlie Beach hits all the highlights!
Camp out in a beautiful national park
Kayak with marine life
Explore ancient rainforests
Of all the things to do in New South Wales, getting outdoors and enjoying nature is one of the best! This 1-night camping package is a great idea for those wanting to take in the best of Byron Bay's natural surroundings.
This activity includes sea kayaking, sleeping around a campfire, exploring ancient rainforests, and much more!
#16 – Enjoy the Beaches
A must-do in Byron Bay!
Lots of amazing beaches available
Warm waters and white sand
Many beach activities available
There are plenty of reasons to visit Byron Bay, but enjoying the stunning beaches is one of the best! Spend some time enjoying the sea, sand, and sun in this coastal destination.
There are plenty of hidden beaches along with the main ones that are appealing to all kinds of people!
#17 – Visit Nimbin
A fun and quirky village
Explore the surrounding Hinterland
A charming destination
When in Byron Bay, paying a visit to the village of Nimbin is always a lot of fun! This quirky village is the home of hippies, creative folk, and plenty of Hinterland tours.
Explore the unique shops, cafes, and surrounding areas of Nimbin.
Editor's note: Save a bit of cash in Melbourne with our guide to budget hostels in Melbourne!
Visit the spectacular Minyon Falls
Inside a world heritage national park
A fun outdoor adventure
Of all the Byron Bay things to do, exploring the surrounding nature is high up on the list! Take this tour to visit the spectacular Minyon Falls, amongst other exciting activities.
You will get to visit the surrounding national park, witness some incredible marine life, and enjoy the beauty of nature!
#19 – Go Shopping in Bangalow
Many charming shops in Bangalow
Plenty of cafes and restaurants
Find local crafts and goods
The charming old streets of Bangalow are full of interesting little shops, cafes, galleries, and restaurants. Spending some time exploring this is one of the best things to do in Byron Bay!
Sample locally roasted coffee, admire the art and enjoy the many artisanal goods on offer.
#20 – Watch Dolphins at The Pass
A unique Byron Bay experience
See dolphins jumping around
A brilliant beach
A must for nature lovers!
Visit The Pass or the hill towards the lighthouse and watch the dolphins swimming around in Byron Bay! This is one of the best places in Australia to experience marine life.
Byron Bay is famous for its dolphin and whale watching, making this is an essential activity to do here!
#21 – Join the Drum Circle
A nightly event
Drum Circle on the rocks
Perfect for sundowners
To really experience the laid-back community in Byron Bay, join a local drum circle! Every evening there is a drum circle on the rocks which is a really fun activity to jump in on!
You can choose to drum along, dance, or just watch from the sidelines with a sundowner!
#22 – Admire the Tree Sanctuary
A relaxing walk in nature
Stroll along the boardwalk
Enjoy the rainforest
A perfect peaceful escape
With all of the activities in Byron Bay, escaping the crowds and heading to the rainforest is always a good idea! The Sanctuary in Byron Bay is a piece of well-preserved rainforest.
Stroll under the trees along the boardwalk, watch the birds, and enjoy the serenity of the area!
Traveling on a budget? Have you seen our cheap hostel recommendations for Sydney?
A 3-hour snorkeling experience
Swim with the turtles
Appreciate the amazing ocean
Byron Bay is an ocean lovers paradise! Take this tour to swim with the turtles and experience the incredible Julian Rocks Marine Reserve.
There is plenty of marine life to see, as well as amazing reefs and colorful corals!
See the best of Australian wildlife
Visit 3 different natural habitats
The tour includes a picnic
Australia has some awesome wildlife! This experience in Byron Bay is a great way to see some of the most famous creatures in the country!
You will definitely see koalas, flying foxes, kangaroos, and wallabies, as well as some other really cool sights!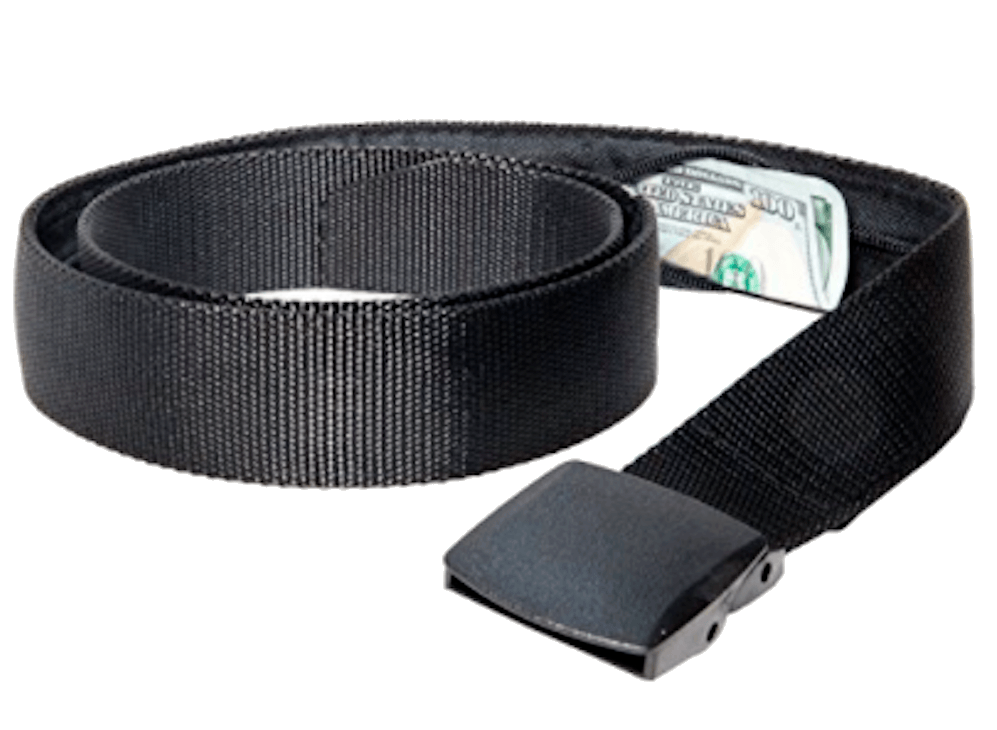 If you are traveling you should ALWAYS have emergency cash hidden on you! Security belts are great because they are affordable and can fit a ton of stuff in them (great for peace of mind!). Check out our favorite travel belt!
3-hour dive tour
Experience the ocean
Spot incredible local marine life
If you are a certified scuba diver, taking the plunge in the waters of Byron Bay is a must! This 3-hour dive experience will expose you to manta rays, turtles, wobbegong sharks, and over 400 species of fish!
This is one of the best ways to enjoy ocean life here!
#26 – Go to a Beach Party
A special Byron Bay experience!
Experience a legendary beach party
Always fun
Party on the sand
Byron Bay hosts regular famous beach parties! News of these spreads across the town by word of mouth, so if you hear the news then be sure to join in! Local hostels often have the scoop on where these parties take place.
These parties offer a really fun and unique Byron nightlife experience.
#27 – Practice Yoga
Slip into the Byron Bay lifestyle
Healthy and fun
Many yoga studios available
Try beach yoga
Byron Bay is all about slowing down and relaxing. For a typical Byron experience, join in on one of the many yoga classes available.
You could do beach yoga or a sunset/sunrise session. This is a perfect way to join in on the laid-back vibe.
#28 – Visit Brunswick Heads
Peaceful beachy area
Just north of Byron Bay
A perfect getaway
Byron Bay is loaded with activities but is also the ideal place to explore the surrounding areas from. Brunswick Heads is a beautiful destination with clean beaches, lush rainforest, and clear waters.
#29 – The Cape Byron Distillery
A great experience for gin lovers!
Located in the Byron Hinterland
Amazing local gin
Tours available
Byron Bay is home to an amazing little distillery, which is a great place to visit if you enjoy gin! You can take a tour of the distillery and taste their different drinks.
The distillery is also passionate about replanting and repopulating the local rainforest.
#30 – Arakwal National Park
A must-visit for nature lovers
A stunning national park
Easily accessible
Forests, hills, dunes, and a beach
Arakwal National Park is one of the best natural escapes around Byron Bay! A visit here will allow you to explore all kinds of landscapes, and appreciate just how beautiful the area is.
This park is easy to reach, and perfect for a little escape.
#31 – Wake Up Early and Watch the Sunrise
Byron Bay is famous for its sunset
A popular Byron activity
Watch from the beach
While Byron Bay offers many activities, appreciating the surroundings is really what a trip here is all about! An essential addition to any Byron Bay visit is to watch the unforgettable sunrise!
If you are able to wake up early enough, watch it from the beach, lighthouse, or hills around the area.
Final Thoughts
Byron Bay, New South Wales is always going to be a popular destination in Australia! This laid-back beachfront town offers spectacular scenery, a cool community, and plenty of awesome activities!
Most people come here for the beaches and surrounding nature, but there are plenty of other fun things to do in between this! Follow this guide on Byron Bay things to do for the ultimate trip here!
***Disclaimer*** Some of the links in this post are affiliate links. This means that if you book your accommodation through the site, One Weird Globe will earn a small commission at no extra cost to you. Your support helps me keep the site going :)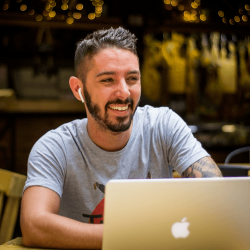 Latest posts by Aaron Radcliffe
(see all)