Vancouver is the capital of British Columbia in Canada, perfectly nestled between mountains and the sea and surrounded by nature and beautiful scenery.
You can visit Vancouver year-round for outdoor activities like skiing, hiking, climbing, and even surfing! The city boasts a vibrant nightlife and culinary scene, as well as great shopping, parks, walks, and beaches!
With so much to explore and discover in Vancouver, it's another destination to add to the list! If you're already planning your Vancouver vacation and looking for the most affordable accommodation for your stay, this guide will help you to navigate all the best Vancouver BC hostels!
Quick Answer: Best Cheap Hostels in Vancouver BC
Best Overall Cheap Hostel: Samesun Vancouver
Best Cheap Hostel in Vancouver with a Bar Downstairs: Cambie Hostel Gastown
Best Cheap Hostel in Vancouver for Entertainment: HI Vancouver Central
Best Cheap Hostel in Downtown Vancouver: St. Claire Hotel Hostel
Best Cheap Hostel in Vancouver Near the Beach: HI Vancouver Jericho Beach
Best Overall Cheap Hostel in Vancouver!
Excellent location in central Vancouver with easy access to transport
Colorfully decorated hostel with a great and vibrant atmosphere
Within walking distance of all the best Vancouver attractions
Samesun Hostel Vancouver BC is a fun and friendly hostel in Vancouver that hosts nightly events and offers guests a vibrant atmosphere.
You'll be guaranteed a comfortable sleep and wake up to a free breakfast of bagels, toast, eggs, fruit salad, veggies, juice, cereal, coffee, and tea!
Short on time in Vancouver? Doesn't matter we have trips from Vancouver you can do in one day!
Best Cheap Hostel in Vancouver with a Bar Downstairs!
Located in the most historic district in the city
Within walking distance from many attractions, restaurants, public transit, and nightlife activities
Home to one of Vancouver's busiest and most diverse bars
Cambie Hostel Vancouver offers guests a great atmosphere with an in-house cat to liven up those who are feeling a bit homesick.
The staff are friendly and happy to help you to plan your time in Vancouver and one of the best bars in town is right downstairs!
The Best Travel Backpack EVER MADE!?!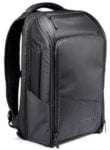 We are obsessed with backpacks – we've tried them all! And our favourite carry on backpack in the WORLD is the Nomatic Travel Backpack. This backpack has revolutionized the backpack industry and will change the way you travel forever :) Check it out here!
Best Cheap Hostel in Vancouver for Entertainment!
Located in the center of the thriving bar and restaurant scene
Offering organized tours and activities daily to all guests
All-you-can-eat breakfast available every morning at the hostel
HI Vancouver is the perfect place to stay if you're coming to Vancouver to experience the vibrant nightlife and entertainment scene.
It's right in Vancouver's entertainment hub and a short walk from the mega farmers market where you'll find delicious gourmet food.
Haven't Booked for Toronto? Read up on our favorite hostels in Toronto (for any budget)!
Best Cheap Hostel in Downtown Vancouver!
Conveniently located in the heart of downtown Vancouver
Central access to public transport, restaurants, shopping, and entertainment
Offers a variety of rooms to suit any travelers needs
St. Claire Hostel is the place to be if you want to be amidst all the action of downtown Vancouver and have easy access to transport.
The friendly and knowledgeable staff are there to help with any local knowledge or needs you may have which gives the hostel a great atmosphere!
Planning to stay in Toronto a while? You'll want to know about the best day trips in the area!
Close to travel agents, popular attractions, entertainment, and transport
Comfortable hostel offering convenience and security
Offering live sports, fabulous food, and Happy Hour specials right downstairs
Cambie Hostel Seymour is in a perfect central downtown location in Vancouver and provides guests with all the best local tips on sightseeing in the city.
You'll find a self-serve kitchen and seating area, as well as a common area and chill-room to relax and make friends!
Come to Canada! And visit these places while you're here!
Hostel with self-check-in service close to the community center
A 15-minute Skytrain journey into downtown Vancouver
An easy 10-minute walk to the biggest shopping mall in Vancouver
This hostel downtown Vancouver is close to the community center, restaurants, grocery stores and coffee shops to explore.
It's also conveniently located nearby the biggest shopping mall in the city and welcomes friendly travelers to check themselves in!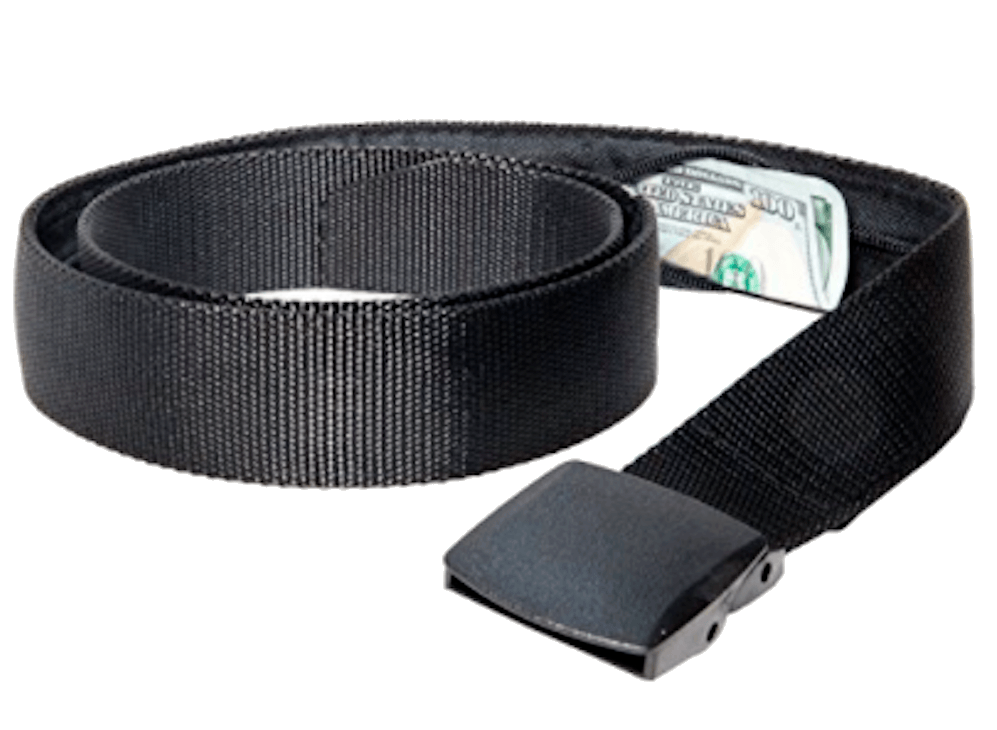 If you are traveling you should ALWAYS have emergency cash hidden on you! Security belts are great because they are affordable and can fit a ton of stuff in them (great for peace of mind!). Check out our favorite travel belt!
Best Cheap Hostel in Vancouver Near the Beach!
The Vancouver BC hostel to get 100% access to Vancouver's outdoor highlights
Located by the beach and just 30 minutes from downtown Vancouver
Surrounded by parkland, steps to the beach, and with access to hiking and biking trails
At HI-Vancouver Jericho Beach you'll be surrounded by parkland and sandy beaches, with amazing views of downtown Vancouver, Stanley Park, and the North Shore Mountains right in front of the hostel!
It's the perfect Vancouver hostel to stay at if you're visiting for all the amazing outdoor activities available.
Will you also visit St Johns? Check out where we like to stay in St John's!
Need more specifics? Here are the best neighborhoods in Vancouver to stay!
Conclusion
The city has a couple of really good affordable Vancouver hostels to choose from when visiting this exciting outdoor adventure city.
Each Vancouver hostel caters to every type of traveler! If you're planning on visiting the city to spend your time cycling, kayaking, playing beach volleyball, wind-surfing and hiking – there's a place for you.
If you're coming to experience the shopping, restaurants and nightlife scene, or for any other reason – you're guaranteed a comfortable and clean stay at these hostels in Vancouver, Canada, to suit your tastes and your budget.
***Disclaimer*** Some of the links in this post are affiliate links. This means that if you book your accommodation through the site, One Weird Globe will earn a small commission at no extra cost to you. Your support helps me keep the site going :)
Latest posts by Clair Ricketts
(see all)