Vancouver is the third-largest city in Canada and the biggest metropolitan area on the west coast. Only a short drive from the United States border, the city is heavily influenced by both Canadian and Pacific Northwest culture! This makes it a scenic destination with a friendly atmosphere and plenty of cool attractions.
By Canadian standards, Vancouver is quite a large city. It is spread across a few different peninsulas and islands – making it quite tricky to figure out where all the different areas are.
That's why we've built this guide! We've figured out the seven best neighborhoods in Vancouver, as well as who they are best for, to help you plan your itinerary in this marvellous city.
So without further ado, let's get started!
Quick Tips – Where to Stay in Vancouver
Where to Stay in Vancouver
Looking for a specific place to stay? These are our highest recommendations for places to stay in Vancouver.
Best Budget Hotel in Vancouver
This exceptional yet budget-friendly hotel boasts a heated indoor pool and a relaxing hot tub, providing guests with a delightful experience. There is also a spacious fitness suite available for use, along with two restaurants that transform into lively bars in the evening.
Best Mid-range Hotel in Vancouver
At Metropolitan Hotel Vancouver, guests can indulge in a luxurious stay at a surprisingly affordable price. The hotel offers stunning amenities, such as a glass-domed indoor pool and an elegant on-site restaurant.
Best Luxury Hotel in Vancouver
This 5-star hotel flawlessly blends contemporary architecture and design with the rich traditions of the surrounding neighborhood, creating a captivating ambiance. In addition to its impeccable style, the hotel boasts exceptional facilities, including a rooftop pool that offers breathtaking views.
Vancouver 7 Best Neighborhoods to Stay in
Let's take a look, in more detail, at the seven best neighbourhoods in Vancouver. Each caters to different interests, so be sure to pick the neighbourhood that's right for you.
Neighborhood #1 – Yaletown
Best neighborhood in Vancouver for your first time!
COOLEST thing to do in Yaletown – walk along the Sea Wall – a large stretch of walkways and cycle paths connecting Yaletown with the Olympic Village
BEST place to visit in Yaletown – head to Science World, a futuristic dome-shaped building housing mind-boggling exhibits!
Yaletown is one of the most popular districts in Vancouver – with visitors and locals alike! Located on the southeast corner of Downtown, it does have a very upmarket vibe – much of this thanks to the Vancouver Olympics. This is one of the most modern districts in the city, where you will find shiny high-rises and post-modern architecture.
Despite being so central, Yaletown is actually quite a peaceful neighborhood – giving you an easy introduction into the city! It is known for its leafy streets, restaurant terraces and chill vibes. For those that want a little more life, it is also within walking distance of Granville Street.
More Awesome Things to do and see in Yaletown
For a spot of retail therapy, make a bee-line for Vancouver Flea Market, which comes with a changing selection of antique and thrift stalls
BC Place Stadium is the major sporting venue in the city, hosting the local Canadian football and soccer teams
If you're more interested in Canada's national pastime, head to the Rogers Arena to check out the local ice hockey team – the Vancouver Canucks!
Opus Bar is one of the priciest venues in town but absolutely worth it if you are into upscale nightlife and modern cocktails
Head to Terra Breads Cafe every morning for some fresh loaves, pastries and of course excellent coffee
Editor's Recommendation! These are the staff pick for the top hostels in Banff (for all budgets!)
Best Budget Hotel in Yaletown
A bit more expensive than other budget options across the city, but absolutely worth the extra expense – Sandman Hotel comes with a heated indoor pool and hot tub! There is also a large fitness suite and two restaurants that also function as bars in the evening. Free WiFi is available throughout.
Best Mid-range Hotel in Yaletown
Hotel BLU has a range of modern and swanky facilities on-site at the hotel, including a heated indoor swimming pool, a chic hot tub, along with a state-of-the-art fitness center. The hotel is also one of Vancouver's best-located properties, being right in the heart of the city center in the Yaletown neighborhood.
Best Luxury Hotel in Yaletown
This magnificent five star hotel boasts a total of eight restaurants – giving you ultimate choice when deciding where to eat! It also has a large business and conference centre, making it a fantastic choice for any corporate visitors to the city and those that need to get some work done before heading elsewhere.
Neighborhood #2 – Gastown
Where to stay in Vancouver close to everything!
COOLEST thing to do in Gastown – try your hand at duelling with swords at Academie Duello
BEST place to visit in Gastown – head to Chinatown, one of the largest Chinese communities in North America, and sample the food
Located right on the north coast of Downtown, Gastown is the oldest tourist neighborhood in the city and where you can discover some of the main attractions! It is also where one of the major railway stations is located, giving you easy access not just to the rest of the city, but to further afield in British Columbia.
This historic neighborhood still retains its cobblestones, giving it a quaint atmosphere! Neighbouring Chinatown and Railtown are also prominent tourist destinations, and currently house the city's start-ups and creative industries. Chinatown is also a major culinary destination in the city.
More Awesome Things to do and see in Gastown
Head to the top of the Vancouver Lookout for unparalleled views across the entire city and surrounding mountain ranges
The Coastal People's Fine Arts Gallery is one of the largest collections of First Nations Peoples' artworks in the world
Gastown Steam Clock is a major landmark for locals as the spot where the city first started – it's also a great photo spot
Chill Winston offer a great range of typical Canadian cuisine – though a little pretentious, they do have an excellent terrace
Fabric is the main nightlife venue in the area – popular with the hip hop crowd, they also have great drinks prices
Best Budget Hotel in Gastown
This hotel is themed around the culture of the indigenous people from the region, making it one of the most interesting budget choices available! Rooms are fairly basic but well decorated. Cable television and high speed WiFi access is available in every room. They also provide breakfast.
Best Mid-range Hotel in Gastown
Marriott has really pulled out all the stops in creating a fantastically modern hotel with their Downtown Delta Hotels branch. The luxurious 4-star hotel has both stunningly designed rooms with floor-to-ceiling windows along with incredible common areas, including a grand lobby area and a state-of-the-art fitness center.
Best Luxury Hotel in Gastown
This magnificent five star hotel is fairly new, but is nevertheless one of the most highly regarded accommodation choices in the entire city! It beautifully combines contemporary architecture and design with the tradition of the surrounding neighborhood, and comes with fantastic facilities as well. There is a rooftop pool.
The Best Travel Backpack EVER MADE!?!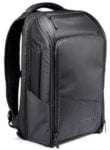 We are obsessed with backpacks – we've tried them all! And our favourite carry on backpack in the WORLD is the Nomatic Travel Backpack. This backpack has revolutionized the backpack industry and will change the way you travel forever :) Check it out here!
Neighborhood #3 – Granville Entertainment District
Where to stay in Vancouver for nightlife!
COOLEST thing to do in GED – dance at Venue Nightclub, it is set over two floors and is one of the most popular clubs in the city
BEST place to visit in GED – visit Granville Loop Park to unwind after a long night of partying
Granville Entertainment District consists of the area surrounding the Downtown segment of Granville Street. Whilst there are plenty of great nightlife venues across the city centre, this area is home to some of the most popular party destinations in Vancouver! Drink, dance and mingle with locals in the bars and clubs lining the street.
During the day, Granville Entertainment District does have a bit of a sleepier atmosphere. This is perfect if you want to simply grab a coffee and take a calm stroll through the area to get over your hangover! Whilst not as picturesque as other parts of Vancouver, it has a gritty charm that keeps it interesting.
More Awesome Things to do and see in Granville Entertainment District
The Commodore Ballroom is a Vancouver icon and a must-visit for anyone interested in the local party scene – especially if you want to catch live music
The Roxy, on the other hand, is a little more infamous – sticky floors and thick humidity, it nevertheless offers some of the cheapest drinks
Take a walk along Granville Street during the afternoon to check out the ever-changing array of food trucks offering multicultural cuisine
Republic Vancouver has a grittier atmosphere than most other clubs in the area – popular with the hipster crowd, they have an interesting drinks selection
If you want some high-culture instead, head to the Orpheum where you can catch orchestras, operas and even the occasional theatre performance
Best Budget Hotel in GED
This laid-back hotel has a casual vibe that makes it a welcoming place to kick back and enjoy a short stay in the city! It comes with two restaurants and two bars, giving you plenty of options for dining and drinking. Free parking facilities are available to all guests, as well as WiFi.
Need to see more of Canada? These day trips from Toronto will show you the coolest areas around.
Best Mid-range Hotel in GED
This luxurious, yet reasonably priced, hotel boasts some beautiful facilities including a glass-domed indoor pool along with a swanky on-site restaurant. The guest rooms at Metropolitan Hotel Vancouver are also brightly lit, being furnished with large windows and a spacious balcony.
Best Luxury Hotel in GED
This is a truly magnificent five star hotel right in the heart of Downtown with unbeatable facilities! It comes with a spa, a well-equipped gym and a 24 hour sauna. All rooms come with either a balcony or patio, giving you great views across the neighborhood. They also have a daily afternoon tea.
Come to Canada! And visit these places while you're here!
Neighborhood #4 – Kitsilano
Best neighborhood in Vancouver for families!
COOLEST thing to do in Kitsilano – if you're visiting in the summer, the saltwater pool that runs along Kitsilano Beach is a must
BEST place to visit in Kitsilano – H.R. MacMillan Space Centre is the perfect day out for families with older kids
Just south of Downtown, Kitsilano is the perfect spot for a family vacation in Vancouver! With a gorgeous beach lining the coastline, it is a popular part of the city during the summer. Volleyball fanatics, sunbathers and families all flock to Kitsilano (known locally as Kits) to soak up the famous Vancouver sunshine.
Even during the winter months, this is an exciting area! It has plenty of gorgeous parks dotted around the area, as well as the largest museum in the city. Whether you are visiting with young kids or teenagers, there is plenty to keep the whole family occupied in Kitsilano.
More Awesome Things to do and see in Kitsilano
Museum of Vancouver is the largest museum dedicated to its local city in Canada – learn about the history and culture of Vancouver through the endless exhibits
Vanier Park, which houses the museum and space centre, is an attraction in its own right with luscious gardens and calm picnic zones
4th Avenue is the major shopping street through Kitsilano – it has an interesting mix of alternative outlets, second-hand stores and modern brands
Vegetarians will love the Naam – a popular restaurant right in the heart of Kitsilano with a regularly changing menu
Aphrodite's Cafe and Pie Shop is a fantastic restaurant regardless of your dietary requirements – they only use locally sourced ingredients
Best Budget Hotel in Kitsilano
Located right on the outskirts of Kitsilano, Point Grey Guest House is quite a bit away from the city centre – but this also means it is in a very peaceful location. This is perfect for families that just need a calm getaway! They provide an American style breakfast every morning.
Best Mid-range Hotel in Kitsilano
Situated just a short drive from Kitsilano on the campus of The University of British Columbia lies the beautiful Gage Suites. The hotel is perfect for those visiting friends or family at the University or perhaps new prospective students!
Best Luxury Hotel in Kitsilano
Whilst there aren't any luxury hotels in Kitsilano, Alma Beach Manor offers a collection of fully serviced studios and apartments – perfect for families that want some extra privacy! They all come with well-equipped kitchens and full air conditioning – maximising your comfort and convenience. Parking is also available.
Will you also visit Prince Edward County? Check out where we like to stay in Prince Edward County!
Neighborhood #5 – West End
Where to stay in Vancouver on a budget!
COOLEST thing to do in West End – hire a bike from English Bay Bike Rentals and explore the city at an easy pace
BEST place to visit in West End – the vast Stanley Park area is packed with fun attractions and gorgeous nature
The West End is the largest of the Downtown neighborhoods – encompassing many diverse regions within its own boundaries! In the southeast, you will find the main LGBTQ+ neighborhood, with multicultural communities dispersed all over the area. This makes it one of the most eclectic and vibrant places in the city.
There's no escaping that Vancouver is an expensive city – even by Canadian standards – but the West End offers some excellent budget-friendly accommodation and dining options! If you want to enjoy the city without your spending getting too out of hand, this is a great place to base yourself.
More Awesome Things to do and see in West End
Right at the tip of Stanley Park, you will find the Totem Poles – a longstanding symbol of Vancouver, they originate from local First Nations cultures
Vancouver Aquarium, also located within the park, has some fantastic aquatic exhibits – we recommend heading straight to the Amazon section
Ecomarine Ocean Kayaking offers some fantastic kayak tours of the surrounding waters, as well as hire facilities for more experienced paddlers
Robson Street is the main upmarket shopping destination in the city – head here for international brands and designer goods
Despite being expensive for shopping, West End is a cheap dining destination – we recommend trying out Greek cuisine at Stepho's Souvlaki
MUST READ! We've organized the best places to stay in Niagara Falls for all types of trips!
Best Budget Hotel in West End
This is a budget-friendly collection of apartments – perfect if you are self-catering or want a little extra privacy! It is a stone's throw away from Stanley Park and comes with marvellous views of the coast and surrounding mountains. Guests are given free access to a nearby gym, as well as breakfast.
Best Mid-range Hotel in West End
Sonder at Revival is a modern and boutique hotel situated in the heart of the West End neighborhood of Vancouver. The hotel offers a variety of room options catering to different types of travelers, from basic doubles, and family rooms to superior king suites.
Best Luxury Hotel in West End
The best-reviewed feature of this five star hotel is its extensive Vida Spa Centre! They offer a wide range of holistic therapies and treatments – perfect for those seeking a luxurious and relaxing break in the city. Rooms are also well equipped and decorated to create a calm atmosphere.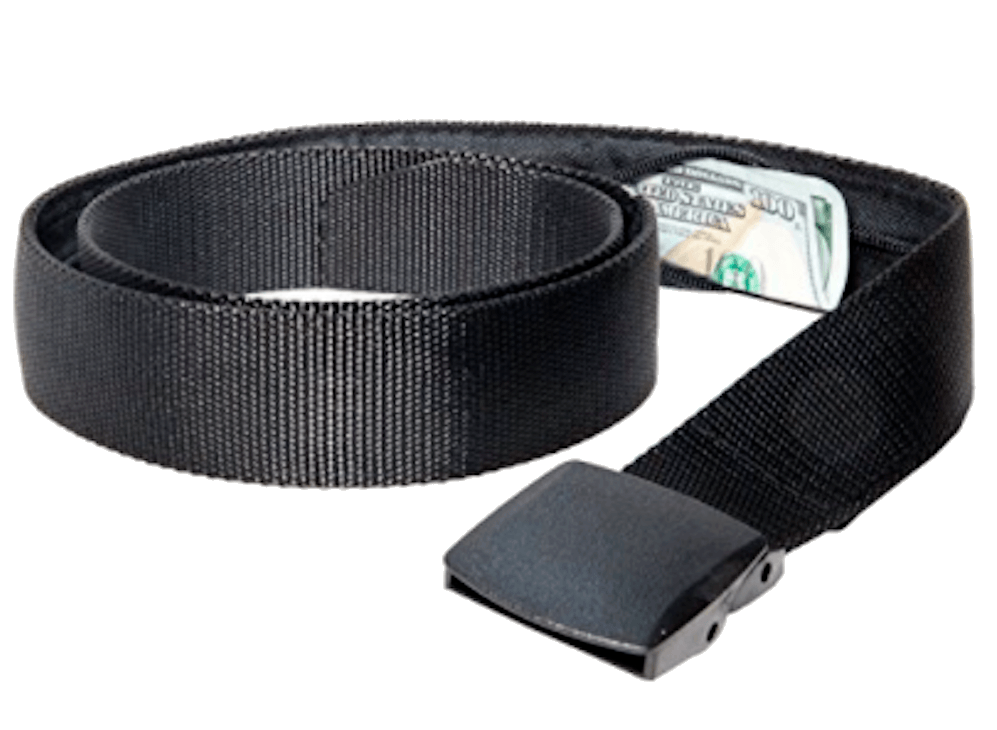 If you are traveling you should ALWAYS have emergency cash hidden on you! Security belts are great because they are affordable and can fit a ton of stuff in them (great for peace of mind!). Check out our favorite travel belt!
Neighborhood #6 – Granville Island
Best neighborhood in Vancouver for couples!
COOLEST thing to do in Granville Island – try your luck at some boat racing at Cooper's Boating on Friday nights
BEST place to visit in Granville Island – Granville Island Public Market is a popular shopping destination for local arts, crafts and gourmet cuisine
Granville Island is a major shopping and recreational district located between Downtown and Uptown. Whilst there are no accommodations on the island itself, there are some fantastic tourist facilities in South Granville and close to the Olympic Village! For the purpose of this guide, we have included them all as one area.
For couples, Granville Island offers a lot of the attractions that bring visitors to Vancouver without the same hustle and bustle of the city centre! This makes it a great choice for a romantic getaway. Though it is a little pricey, the facilities are second to none – including the incredible restaurants and bars.
More Awesome Things to do and see in Granville Island
Take a walk around the Olympic Village – though much of it has been converted into luxury condos these days, it is still a good insight into the city's past
Granville Island Brewing Company are a functioning brewery on the island – take a tour of their facilities and sample their most popular beers
Vancouver TheatreSports is the largest improv troupe in the city – based entirely on Granville Island, check their schedules for upcoming shows
Sandbar is the perfect date night restaurant – offering top quality seafood and tapas with views across the island
Whilst there aren't many nightlife venues on the island itself, Backstage Lounge is a fun exception that offers live music
Best Budget Hotel in Granville Island
Holiday Inn are known for their budget-friendly comfort – and their Vancouver offering is perfect for couples that want the typical hotel experience without breaking the bank! There is a large indoor pool within the hotel, as well as a sun deck on the roof where you can enjoy the summer rays.
Best Mid-range Hotel in Granville Island
There is plenty to do in and around this mid-range hotel with Hotel Granville Island offering discounted bike rental to explore the island, a sleek fitness center along with a tasty on-site restaurant and bar.
Best Luxury Hotel in Granville Island
As a collection of fully serviced apartments, Hycroft Suites combine the benefits of staying in a hotel with the added comfort of having your own apartment in the city! There is a large communal area in the outdoor space where you can mingle with other guests, and the apartments themselves are well-equipped.
Neighborhood #7 – South Main Street
Coolest neighborhood in Vancouver!
COOLEST thing to do in Main Street – try a craft beer flight from Brassneck Brewery
BEST place to visit in Main Street – Bloedel Floral Conservatory is a pleasant exhibit of tropical plants and birds
South Main Street, like the neighboring Mount Pleasant neighborhood, is becoming one of the coolest places to stay in Vancouver! Known for the abundance of craft breweries, South Main Street is the city's newest hipster hotspot. If you want plenty of great restaurants, buzzing bars and luxurious boutiques, this is the place to be.
It is also well connected to the city centre, with the Olympic Village neighboring the neighborhood to the north! For those on a budget, whilst South Main Street can be pricey it does also offer some very reasonably priced accommodation choices.
More Awesome Things to do and see in Main Street
Main Street Brewing Company is another fantastic brewery, offering regular tours of their facilities
Like most hipster neighborhoods across the world, South Main Street is home to excellent coffee shops – we recommend 49th Parallel
South Main Street itself is a major shopping district in the city, with some fantastic boutiques lining the sidewalks
Earnest Ice Cream offers a diverse range of flavours – and even have some fantastic vegan options available
Best Budget Hotel in Main Street
Whilst there aren't any hostels in the South Main Street area, the Manor Guest House is a great choice for backpackers thanks to the fantastic common areas and enticing price point! They offer free laundry facilities, as well as on-site parking and high speed WiFi access.
Traveling on a budget? Have you seen our cheap hostel recommendations for Toronto?
Best Mid-range Hotel in Main Street
For a little bit of an upgrade, book a stay at the Best Western Plus – known for their budget-friendly comfort! This hotel comes with a huge fitness suite that also provides amazing views across the entire city. There is a business centre on-site, as well as complimentary parking spaces.
Best Luxury Hotel in Main Street
Main Street is also lacking in luxury hotels – but this four star bed and breakfast provides understated luxury and excellent facilities! Breakfast is provided every morning and comes with vegetarian options. Rooms are well decorated in a traditional style and have large en-suite bathrooms.
Final Thoughts on Where to Stay in Vancouver?
Vancouver is an exciting city with plenty of attractions for visitors wanting to discover a modern and vibrant Canadian destination! It is also surrounded by mountain ranges and beautiful scenic locations which will appeal to those hoping to head into the Rockies.
For the best area, we're going to go with the West End! Vancouver is one of the most expensive cities in North America, but the West End allows your money to further whilst still remaining close to the main attractions.
Regardless, all of the areas mentioned in this guide have their own perks – and where you decide to go should depend on what you want to get out of your stay. We hope this guide has helped.
Did we miss anything? Let us know in the comments!
***Disclaimer*** Some of the links in this post are affiliate links. This means that if you book your accommodation through the site, One Weird Globe will earn a small commission at no extra cost to you. Your support helps me keep the site going :)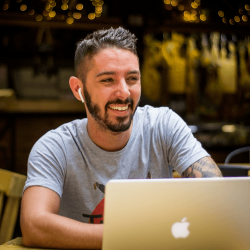 Latest posts by Aaron Radcliffe
(see all)