This historic and culturally diverse city is fascinating to explore, with great food and architecture galore. The biggest city of British Colombia, Vancouver sits in a picturesque location, with its amazing skyline meeting the sea.
But being located in this sprawling province, Vancouver is well placed to what incredible nature there is on offer in this rugged and wild area of Canada; it's also home to charming towns to discover.
So we've rounded up the best day from Vancouver to help you get out and into this amazing region of Canada – from romantic getaways into the wilderness to wholesome family days out.
Have a look at our guide to the top Vancouver day trips below and see what's on offer…
Editor's note – Need a place to crash in Vancouver? Check out our 10 best hostels in Vancouver!
Quick Answer: Best Day Trips from Vancouver
Best Places to Stay in Vancouver
The mountainous landscape that surrounds Vancouver provides a whole load of opportunity for fun and adventure, whilst the multicultural city entices with its arts and music scene. Make the most of your stay and bag a top Vancouver hotel or hostel to make your trip the best ever.
• Best Hostel in Vancouver •
With its friendly bar and fun activities, there's so much going on at this top Vancouver hostel that you might find it hard to leave. The surrounding area also buzzes with clubs, bars and restaurants. Close by, the Skytrain will take your easily around the city and connects to important transport links.
We've got your back! Here are the cheapest hostel options in Vancouver if you're traveling on a shoestring!
• Best Budget Hotel in Vancouver •
The price for this hotel is really affordable and you get to sleep in simple but homely rooms. Staff here are amazingly friendly and will go above and beyond to make sure you have a good time at their hotel. There's a shared kitchen so you can whip up some breakfast, and then head out for the day by catching the Skytrain from the station close by.
• Best Luxury Hotel in Vancouver •
Rooms at this luxury hotel are beautifully appointed with high-end furnishings and fabrics. Enjoy drinks overlooking the water's edge and be spoilt by stunning views of the city's skyscrapers. The location close to the harbour also means it's the ideal spot for enjoy boat trips further afield.
#1 – Bellingham
Day Trips from Vancouver by Train
Day out in America

Coastal Town

Cultural events
A speedy day trip from Vancouver by train, Bellingham offers a day out in the USA. The journey takes less than an hour and a half so leave in the morning and you can be in America in time for lunch.
Situated on the coast, Bellingham is an attractive city that is quite popular in the summer with holidaymakers.
The train from Vancouver stops in the Fairhaven area, which is the perfect place to spend a few hours wandering around. There's an attractive waterfront with seafood restaurants, charming bookshops, parks and shops.
You can spend the day here at the pretty Whatcom Falls Park or hire a bike and cycle along one of the many biking lanes. If you like museums, the Whatcom Museum of History and Art inside an old, 1892 brick-built building is interesting.
The Downtown district is full of intriguing architraves and hosts many cultural events.
The Best Travel Backpack EVER MADE!?!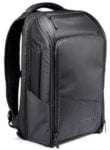 We are obsessed with backpacks – we've tried them all! And our favourite carry on backpack in the WORLD is the Nomatic Travel Backpack. This backpack has revolutionized the backpack industry and will change the way you travel forever :) Check it out here!
#2 – Seattle
Easy train journey

Incredible scenery

Explore an iconic city
The American city of Seattle – home of grunge and Frasier – lies just across the border from Vancouver, and it can be easily reached by train, so it makes sense that this is one of the best day trips from Vancouver by train.
The Amtrak Cascades train between these two urban centres takes two and a half hours, which could seem long – but let's be honest, with the incredible Pacific Northwest coast rushing by, mingling with pine forests and mountains, this is a journey where time doesn't particularly matter.
Once you're in Seattle, the choice of things to do is broad. But one of the things you probably shouldn't forget to do is ride up to the top of the UFO-like 1962 Space Needle, offering up great panoramic views of the city.
When you're done, it's just a matter of catching a Vancouver bound train back to Canada.
Once you've booked, check what there is to do in Toronto!
#3 – Banff National Park
Great for nature lovers

Canada's oldest national park

Easy hikes
One of Canada's most famous national parks, Banff is a must-visit destination for nature lovers and anybody who likes to get out into the great outdoors for a hike. Thankfully, the day trip from Vancouver by train to Banff National Park is an easy one, and not too long: it's only an hour and forty five minutes.
Set in the neighbouring province of Alberta, Banff National Park (Canada's oldest) is a wilderness paradise. Set in the crags of the Rocky Mountains, this is 6,641 square kilometres of natural beauty encompassing pine forests, turquoise lakes and the chance to spot wildlife.
Heading out on a hike from the town of Banff is easy, and there are a number of short trails you could follow on a day trip from Vancouver. Johnson Lake is a 3-kilometre loop, whilst the Fenland Trail is just over two kilometres.
Staying Safe in Vancouver
While Vancouver is super safe, no matter where you are traveling, you NEED to have great travel insurance. We have personally tested TONS of travel insurance companies, and World Nomads is our favorite (and most affordable!).
Fill out the form below to get a quote so you can have a stress-free time traveling around Canada!
#4 – Fly to Victoria
Day Trips from Vancouver for Couples
Seaplane ride!

Incredible scenery

Explore a historic city
For an experience you're not likely to forget anytime soon, a seaplane ride doesn't sound too bad, does it? And for a particularly romantic day trip from Vancouver for couples, take the plane from the city's harbour to the capital of British Columbia: Victoria.
The view from the window as you and your partner soar above the Gulf Islands en route to the beautiful capital itself is pretty stunning, to say the least – the craggy islands below look picture perfect on the glassy sea.
Arriving in Victoria itself, which lies on the southern tip of Vancouver Island, you can explore the charming city streets, abundant with beautiful architecture and history. The Victorian mansions to discover here are particularly charming.
And then how do you get back to Vancouver? By ferry, of course, and through the natural stunner that is the Active Pass, no less. A perfect end to one of the top couples day trips from Vancouver.
Want to see all of Quebec City? Get started with accommodation in Quebec's best neighborhoods!
Visit local wineries

Laid back lunch

Historic sites  
Leave the city behind and head to Fraser Valley on this romantic day trip from Vancouver for couples. Be whisked to the countryside that surrounds Vancouver where you can spend a day in Vancouver's wine-producing region.
Faster Valley has given British Columbia a great reputation for wine and you can find out why as you and your partner sip the locally produced small-batch wine in the sun-drenched valley.
You'll be taken to various tasting sessions and get to learn all about the different wine. There's also the chance to tuck into a gourmet lunch at a leisurely pace.
Make sure to stop at Wellbrook winery and hear all about its historic Old Grainery and taste some of the homegrown fruits as well. Round up the day with one last taste of wine and then be transported all the way back to your accommodation for a relaxing evening.
#6 – North Vancouver
Road trip through amazing scenery

Great view of Vancouver

Explore a quaint village
It's time for a road trip! Get out into the wilds north of the city with your partner on this romantic day trip from Vancouver for couples. 
You get to stop by some pretty spectacular locations, like the charming little village of Deep Cove – great for a few photo opportunities and a walk around its quaint streets and a picturesque marina.
From here you can ride a cable car all the way up nearby Grouse Mountain for that famous panorama of Vancouver below – with the skyline, the craggy islands and the sea in harmony, it's easily a highlight of this Vancouver day trip.
Hit up Capilano Suspension Bridge Park for adventures in the trees and hair-raising cliff walks. You can take in the spectacular Cleveland Dam too, where you can also catch a breathtaking glimpse of the North Shore Mountains. Also check out this guide if you are looking for a car rental in Canada.
MUST READ! We've organized the best places to stay in Niagara Falls for all types of trips!
Day up the mountain

Lunch with a view

Endangered animals
Get out and about with your other half for an adventure in the scenic mountains. Spend a super fun afternoon together as you drive across Lions Gate Bridge and head upwards as ride the fun Grouse Mountain Skyride up to the top of the mountain.
Explore the adventurous alpine area at your own pace during your romantic day trip from Vancouver. And don't worry about getting hungry: there are plenty of places to have a late lunch with panoramic views that stretch across the bay.
If you visit in the summer you can see grizzly bears and wolves at the Refuge for Endangered Wildlife or see the Birds in Motion demonstrations.
Winter brings seasonal events such as ice skating and sleigh rides for a magical day in the snow. Watch a dramatic sunset across the landscape and then make your way back down the mountain where a car will be waiting to take you back to your cosy Vancouver hotel.
#8 – Whistler
Day Trips from Vancouver with Kids
Amazing scenery

Explore the family-friendly streets of Whistler

Mountain hopping
For some fun on a day trip from Vancouver with kids, why not treat yourself and your family to some amazing slices of the natural world? Sure to be one to remember, this Vancouver day trip takes you to the tops of mountains!
Begin from your hotel – not without a stop off at Stanley Park for an amazing vista of Vancouver below – and drive through the stunning scenery of the Sea to Sky Highway, where views of the far-off sea and vast mountainsides will have everyone enthralled. This is easily one of the best places to visit in Canada!
Stop off in Whistler, a village (and North America's largest ski resort) nestled in the arms the mountains themselves, for a supremely charming experience. Wander around the centre of town, with chalet-style buildings lining a pedestrian street, for the full experience of Whistler – and make sure to grab some lunch at one of its many eateries, too.
You can even mountain-hop here thanks to the Peak 2 Peak Gondola! There are so many cool things to do in Whistler – it's a great way to spend a family day trip from Vancouver.
Adventurous day

Treetop adventures

Amazing views
Have a super fun time with your family in the great outdoors on the North Shore. This fun day trip from Vancouver with kids will take you across the city as you are shown some of the highlights around town and then whisked to have an adventure in Capilano Park.
In the park, you will have the chance to try out a whole host of activities together. The incredible Treetop Walkway across though forest will surely be a highlight and then there is there's the Cliff Walk and the Living Forest to enjoy too. If you're visiting Capilano in the winter you'll be in for a real treat as the whole forest will most likely be covered in snow.
Zip along Vancouver skyline from Cypress mountain from the beautiful Barrett's View and then head all the way to Stanley Park to visit Prospect Point and Hollow Tree.
There's a whole lot of sights and activities packed into one day to keep everyone interested and having fun. Round up your day out by making a final stop at English Bay Beach for a spot of dinner along the shoreline.
MUST READ – Take a look at our guide about where to stay in Edmonton!
The thrill of flying

Tiny seaplane

Bird's eye views
Give your children (and yourselves) a treat with an incredible aerial view of the city. That's right, a seaplane tour from high in the sky is bound to be one of the most amazing day trips from Vancouver with kids.
Just imagine the look on your children's faces when you tell them you're going on a teeny tiny aeroplane all to themselves – and then see the excitement for yourself when they first catch sight of the seaplane all ready to go.
And if the incredible panoramic views aren't enough to win them over, then the excitement of the flight itself is bound to have everyone raving about how cool it was: the sea spray on take-off and landing is pretty astounding.
This is a short tour, however, so if you're thinking of packing more than one thing into a day, you could easily make this just a half day trip from Vancouver, with allowances to get to and from Coal Harbour, of course.
Need more specifics? Here are the best neighborhoods in Vancouver to stay!
Educational

Great for a rainy day

See actual sharks!
Keep your kids entertained and mix in a bit of education too with a day trip to the Vancouver Aquarium. Located a little way out of this city, this is the best day trip with kids, especially on a rainy day! The aquarium is the largest in Canada with an incredible 50,000 animals, it's an amazing place to spend the day learning about sea life and getting up close and personal with some of the residents.
Be wowed by the sea lions in their daily show, or be freaked out at the creepy crawlies that come all the way from the Amazon.
Your children will learn all about the animals that live in the aquarium and hear about unique behaviours of underwater creatures – they'll even come face to face with sharks! The aquarium works towards protecting wildlife and has an interesting research centre for visitors to explore, too.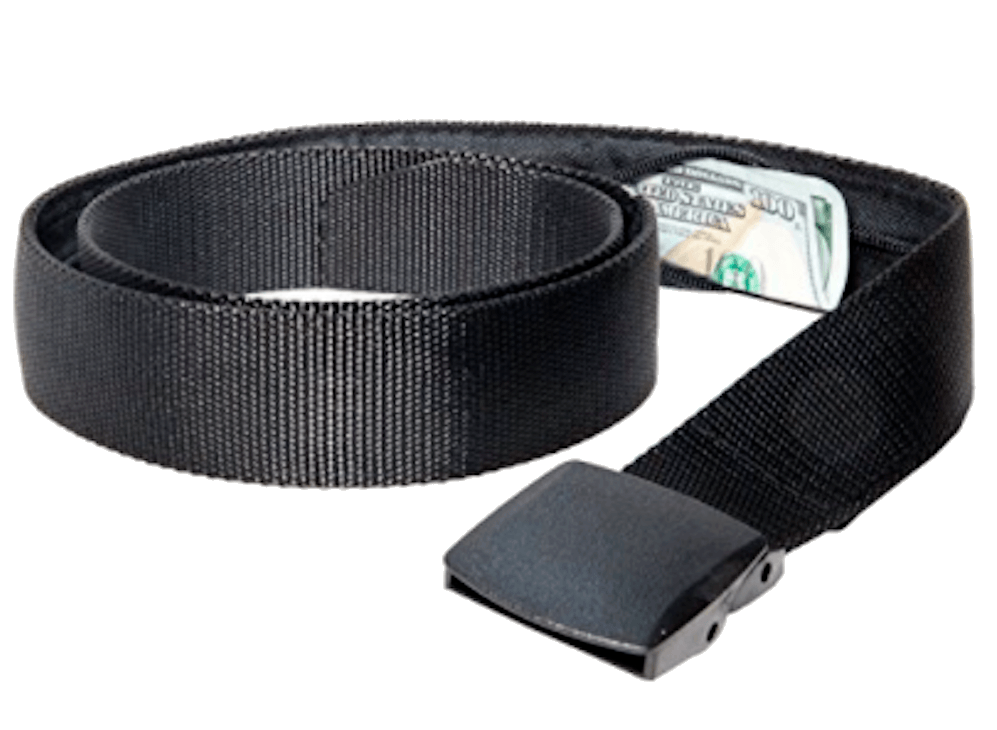 If you are traveling you should ALWAYS have emergency cash hidden on you! Security belts are great because they are affordable and can fit a ton of stuff in them (great for peace of mind!). Check out our favorite travel belt!
#12 – Horseshoe Bay
Day Trips from Vancouver
Close to Vancouver

Picturesque harbour town

Fish and chips for lunch!
Close to the city itself, getting to the postcard-perfect Horseshoe Bay is easy – not to mention affordable, which is why we've selected it as one of the best budget day trips from Vancouver you could embark on.
Horseshoe Bay, to the west of Vancouver, is a mere ferry ride away, or you can drive if you've got your own wheels. Once you're there it's simply a matter of walking around this small, pedestrian-friendly town – a great place for a Vancouver day trip.
It's great for wandering around here, sure, but renting a boat from Sewell's Marina and getting out onto the harbour for yourself is a lovely way to spend your time. And for lunch, back on shore, make sure you grab yourself some fish and chips: much like in the UK, it's something of a seaside tradition in Canada.
Strolling around the harbour area, you might even be able to catch sight of some seals lazing around on a nearby rock!
Still haven't booked for St John's? Find out where to stay in St John's for any type of trip!
#13 – Hiking in Deep Cove
Charming town

Great views

Easy hike
Sometimes the best days out are the simplest ones, which is why this is one of the best budget day trips from Vancouver. Travel around half an hour from the city to the charming town of Deep Cove in North Vancouver.
The small waterside community is a lovely peaceful place to enjoy a spot of lunch in one of the local cafes or restaurants. If you fancy hitting the water, you can rent a kayak from on the rental shops and paddle across the marina. You can even try out stand up paddle boarding if you fancy it. Make sure to arrive early though because it can get busy in the summer season.
But if hiking is more your scene, you'll love the trail from Deep Cove to Quarry Rock. The leisurely circular hike only takes around an hour and a half, but leads you along boardwalks, through beautiful forests up steps for amazing views from the top of Quarry Rock itself.
Let's simplify this! Here are our favorite areas to stay in Prince Edward County!
#14 – Steveston Fisherman's Wharf
Whale watching

Learn about Canada's coastal history

More fish and chips!
A mere 20 minutes south from the glistening city is the small fishing village of Steveston. Once the largest fishing port of the West Coast, things have quietened down now, and Steveston now enjoys fame as a picturesque place by the sea and is a simple, cheap day trip from Vancouver.
You can actually learn about the canning industry here, which employed many multicultural workers to help keep production going, at The Gulf of Georgia Cannery.
When it's time for lunch, like many coastal towns in this region, the order of the day is fish and chips (with a cold beer, of course).
Whale watching tours frequently leave Steveston for the Gulf Islands, which makes for a memorable day trip from Vancouver for that reason alone!
#15 – Point Roberts
Visit an odd geopolitical phenomenon

Laid back coastal town

Get into nature
The existence of Point Roberts, affectionately known as Point Bob, will blow your mind: it's actually a small part of the United State. Point Robert sits alone at the end of a peninsula, a tiny fraction cut by an agreement between then British owned Canada and the US.
So on a cheap day trip from Vancouver, you can travel just 20 miles south to a part of Washington state, exchanging the glassy high rises of the city to the laid-back vibe of this small coastal town.
There's plenty to do here: whether you want to hike, cycle around, or simply wander around on the beaches before finding a cafe or restaurant to cosy up in, it's there for the taking.
Conclusion to the Best Day Trips from Vancouver
Vancouver is a great place to stay if you want to explore more of the Canadian countryside. The ideal jumping off point for incredible adventures in the Canadian Rockies, easy and super fun day trips from Vancouver pack a lot of the surrounding natural scenery into one day.
Head across Lion Gate Bridge and up the mountains for crazy views, or take the train and stop off at charming waterside towns. You can even take the train to America for the day!
With so many amazing day trips from Vancouver to suit everyone – you're going to have one of the most unforgettable trips ever.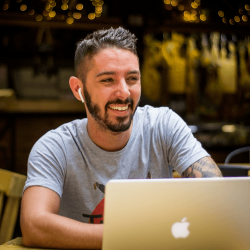 Latest posts by Aaron Radcliffe
(see all)