An award-winning hostel with Lonely Planet recommendations and tens of thousands of amazing reviews… it must be Isaacs Hostel Dublin. This awesome place is pretty legendary by now and is far and away one of the BEST hostels in Dublin.
With its great atmosphere, great location, cool places to hang out, amazing staff, and all set in a historic building, this is THE place to be in the Irish capital. There's a free breakfast involved, free activities, and affordable rates making it super budget-friendly, too!
We know – it sounds amazing. So let's see just HOW amazing this place in with our detailed review of Isaacs Hostel Dublin…
Isaacs Hostel Dublin is PERFECT for you if… 
You like your hostel to come with a great atmosphere
You're into the idea of staying somewhere historic
You want a convenient location
Isaacs Hostel Dublin is NOT a fit for you if… 
You want something more central
>> If so, check out Abigails Hostel
You want to stay somewhere a bit more fancy
>> Instead, you'll love Jacobs Inn
You're want something even MORE party-oriented
>> Generator Dublin will be your cup of tea
Is there availability for Isaacs Hostel Dublin?
All we can say is that over 13,000 reviews can't be wrong. Seriously A LOT of people have loved staying at Isaacs. It's even won awards! And we can see why: the location near public transport, the amazing atmosphere, the historic building (hello 200-year-old wine cellar). It gets pretty busy!
So you might want to consider booking up. By that, we mean, seriously, book in advance! The summer season in Dublin gets super busy, so this hostel is going to be in high demand, people.
It's not the kind of place that has massive dorms, they're pretty cosy in general so, like we said, if you want the bunk you desire (or a private room) then we HIGHLY recommend booking this place in advance. That way you won't be disappointed!
Haven't Booked for Dublin? Read up on our favorite hostels in Dublin (for any budget)!
What's the best way to book a room at Isaacs Hostel?
Here's the deal…
While there are a TON of hostel booking platforms out there… most of the rooms are overpriced. Also, most hostel websites are poorly designed and don't feel like the most secure place to put your credit card information. 
That's why we ALWAYS recommend booking through HostelWorld. 
Booking through HostelWorld is simple, secure, and all it requires is a 10% deposit.
But hurry! Isaacs Hostel is a super popular hostel and rooms book up fast! Click the button below to check see the best prices!
The Best Travel Backpack EVER MADE!?!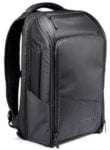 We are obsessed with backpacks – we've tried them all! And our favourite carry on backpack in the WORLD is the Nomatic Travel Backpack. This backpack has revolutionized the backpack industry and will change the way you travel forever :) Check it out here!
What are Isaacs Hostel Dublin Reviews like? 
They're GOOD! Obviously. A range of different people reckon this is one of the best places to stay in Dublin – Lonely Planet included ("for atmosphere alone it's the best in town"). And the other reviews? Let's see what the real travellers and budget-conscious backpackers are saying.
"This is such a great hostel!! The staff are lovely and hold great convos."
"Hostel was in a great location! Staff were super helpful and friendly, and were always at the desk. Did the free walking tour and pub crawl – both pretty good and was able to meet other solo travellers!"
And that's pretty much the theme of the reviews of Isaacs Hostel Dublin. The atmosphere gets mentioned a lot, and there's a lot of praise for just how GOOD this place is for solo travellers (definitely something we can get on board with).
Reviews rave about the staff too, and a bunch of people like close the hostel is to public transport.
Editor's Note: You can have a great time in Dublin staying at one of the top party hostels!
What Types of Rooms does Isaacs Hostel Dublin Have?
Isaacs Hostel Dublin has over 270 beds, which still do get booked out! The dorms though there's no monster amount of bunks (the biggest is 10), are also still pretty spacious. We love the period features!
What've they got? Well…
Cosy 4-bed mixed dorm
SPACIOUS 6-bed mixed dorm
8-bed mixed dorm with HUGE windows
Bright 10-bed mixed dorm
Single private rooms with nice wooden floors
Twin and double private rooms with more space for your stuff
 What are the prices for Isaacs Hostel Dublin?
Average cost of dorm bed: 

Between €14 and €22 depending on the size of dorm

Average cost of private room: Between €35 and €56 depending on room type
Pretty decent. That means you won't be breaking the bank staying at that this affordable Dublin hostel. Bonus is that it the nightly rate includes a free brekkie (hello).
If you're REALLY on a shoestring, there IS cheaper out there…
A few minutes walk away Abrahams Hostel offers up dorm rooms from about €12 a night (that is in a 16-bed dorm though). The private rooms at this place are a little steeper (€81) but come with en suite bathrooms. The location may be pretty good but it lacks the awesome atmosphere of Isaacs.
And if you're willing to splash out, we've got a great shout for a more high-end hostel in Dublin. The recently renovated Jacobs Inn has pod beds with privacy curtains that will set you back €20. The en suite private rooms cost upwards of €90. It's a fancy place, but again… it ain't Isaacs!
What sort of amenities does Isaacs Hostel Dublin offer? (Our five favourite!)
#1 – Location, location, location
One of the main reasons people book this place up is because of its AWESOME location. Isaacs Hostel Dublin is set in the Irish capital's Northside. It's super close to the central bus station AND the stop for the 747 Dublin Airport Bus.
You can literally get to the airport in 25 minutes from the front door!
Not only that, but it's also just 200 metres away from Connolly train station. Travelling further afield in the Republic of Ireland really won't be tricky if you stay here. There's no lugging your big, heavy bags through the city – and nobody likes that, right? We know we don't.
But it isn't just about transport. The top sights of Dublin, like Temple and Trinity College are a mere 10 minute walk from the doorstep of Isaacs. There are also a TON of restaurants, bars and shopping to get to explore in the surrounding area.
You'll get a chance to sample some local cuisine, have a pint or two in an Irish pub (there's one right nearby), and get in some souvenir shopping.
Basically, the location is amazing. It gets mentioned so much in the reviews that it's virtually a feature of the hostel. You can even see the trains from the windows!
Editor's Note: Get to know the Dublin from these great hostels near Temple Bar Dublin!
#2 – 200-year-old wine cellar to hang out in
One of the coolest parts of this Dublin backpackers hostel is the fact that it's set in a historic building. And it's not just any old historic building: Isaacs Hostel Dublin is set in a former wine store that's a cool couple of hundred centuries old. We love it. And you probably will too.
This means there are a load of original features spread throughout the hostel. For one thing, there's the outside of the building. It's pretty stunning with its old brick, big windows and overflowing with plants and flowers. When it comes to first impressions, this cool Dublin hostel definitely has it sorted!
Inside, tucked away in the actual former wine cellars of this wine store, there's some awesome chill spaces to relax in.
Yes, that's right, you can actually chill out in a wine cellar! Complete with brick tunnels, armchairs and reading corners. It's legit like something from Harry Potter. If you're a fan this is basically a reason for booking without knowing anything else!
It isn't just sitting around having quiet time though. There are also some cellars that have been converted into games rooms. There's a TV room, foosball, table tennis, pool table, an X-Box – even vending machines!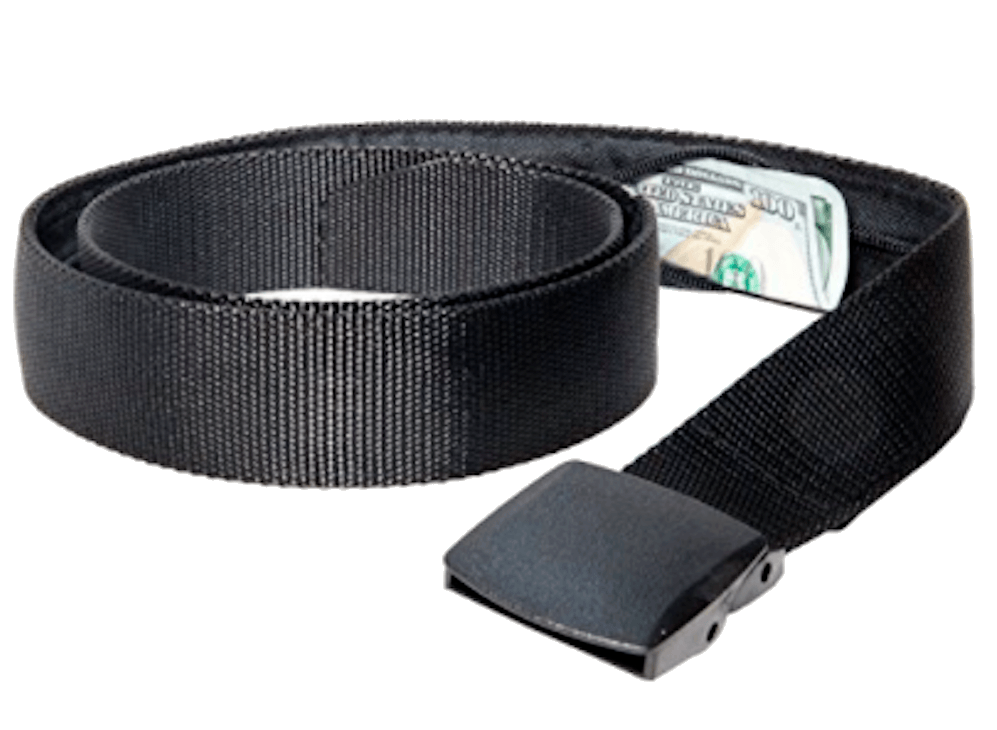 If you are traveling you should ALWAYS have emergency cash hidden on you! Security belts are great because they are affordable and can fit a ton of stuff in them (great for peace of mind!). Check out our favorite travel belt!
#3 – Free super fun events
People RAVE about the atmosphere of this place. If you're a solo traveller looking for a place to stay in Dublin, you couldn't do wrong by staying at Isaacs Hostel Dublin. It's a great place to meet new people, get chatting, and maybe leave with a few new mates on Facebook.
Obviously, this is down to some careful planning by the staff to get everybody involved and mingling. You know how it is. To do this, Isaacs Hostel Dublin has a TON of different social events and activities to get stuck into.
For one thing, there's a free guided walking tour every single day. Not only is it an awesome way to get to grips with Dublin – what it has to offer, and even helping you to navigate the city – but also helps break down barriers between guests at the hostel. It's a great icebreaker.
There's pizza nights too. Who doesn't love pizza? No better bonding than over a pizza and (maybe) a few drinks!
Quiz nights are always pretty funny as well. But arguably more funny – and more fun – are the pub crawls on offer here. It wouldn't be a trip to Dublin without sampling some of the city's nightlife.
There's LOADS going on!
#4 – Big communal kitchen and FREE breakfast
When we say "big kitchen" – seriously, we really mean BIG kitchen! The communal cooking space here has a load of room for more than just a couple of people to cook at once. There's multiple cookers, microwaves, hobs, loads of surface space for all that careful prep.
And of course there's loads of room for people to sit and chill whilst someone does all the cooking! Everyone knows that the party is in the kitchen – always. We mean, it's where the food is right? Accordingly, there are big benches to chill on and big tables. So the potential for an impromptu group dinner is definitely there!
The breakfast room is self-explanatory. Here is where you breakfast! And it's FREE!
We're talking various cereals, toast, butter, spreads, coffee, tea, juices… You don't have to pay a thing towards it since it's actually included in the nightly rate of this place. We're all ABOUT a free breakfast. Honestly, there's nothing worse than walking around getting hangry searching a city for food in the morning!
That makes it even more of a bargain to stay here. And with the kitchen to cook your own stuff cheaply, you'll be saving a lot of money (maybe for beer)!
Have an early flight? Book a hostel near Dublin AIRPORT to have a stress-free morning!
#5 – The Staff
We know that "The Staff" isn't exactly the same sort of amenity as a kitchen or an antique wine cellar, but these guys honestly deserve a very, very honourable mention.
Time and time again in the reviews of Isaacs Hostel Dublin people make a comment about just how great the staff are. Happy former guests say how friendly the staff are, how welcome they feel thanks to the staff, and how much they simply enjoyed chatting and having a laugh. A laugh with the staff.
But seriously: the staff here are amazing. They're not just friendly and up for a chat and bit of banter. Definitely not just that sort of vibe. They're also SUPER helpful and knowledgeable when it comes to the local area.
They're going to be able to give you local tips and insights into where you should go, what you should see, what to eat, the best pubs to drink in – and they'll even tell how to get to all of their recommendations. They're valuable sources of comedy, local info and travel tips it seems!
No matter how fancy, fun or cheap a hostel is, if the staff are bad, it makes a big difference. If the staff are AWESOME, like they are here, it'll make your stay amazing.
Editor's note: Save a bit of cash in Dublin with our guide to budget hostels in Dublin!
Editor's Pick – These are the coolest boutique hostels in Dublin (for any budget!)
We love this place. If somewhere even after thousands and thousands of reviews still manages to keep up a score of 8.4 on Hostelworld, then we say they're doing something right. Definitely. People love this place with a PASSION and make it their go-to whenever they're in Dublin.
Sure it might be noisy at night sometimes, but this is Dublin – people come here to have a good time. Isaacs isn't a wild party hostel, but it's one that has an awesome atmosphere that's primed for an unforgettable time. It's got awards. The staff are unreal. There's tons of character.
That's what it's all about. The feel of this place. So if you want somewhere that isn't boring and will make sure you have one heck of a good time in Dublin, Isaacs is the place for you!
***Disclaimer*** Some of the links in this post are affiliate links. This means that if you book your accommodation through the site, One Weird Globe will earn a small commission at no extra cost to you. Your support helps me keep the site going :)
Latest posts by Aiden Higgins
(see all)