Dublin is the most densely populated city in Ireland, and with highly populated cities comes,great diversity. Get ready for the experience of a lifetime.
Dublin was once a small Viking settlement, but is now an epicenter and a bustling hub of activity. This beautiful city is not just a concrete jungle; It also boasts incomparable natural beauty.
Youth hostels in Dublin are also a great way to travel when you're young! If you like to party up a storm during your vacations, why not stay in one of our favorite party hostels in Dublin? However, if you're looking for the best cheap hostels in Dublin, keep reading!
Quick Answer: Best Cheap Dublin Hostels
Best overall cheap hostel in Dublin – Kinlay House Dublin
Best cheap hostel in the Temple Bar District – Oliver St. John Gogarty Hostel
Best cheap hostel in Dublin city center – Mec Hostel
Best cheap hostel near Dublin airport – Gardiner House
Best overall cheap hostel in Dublin
Feel true Irish hospitality
Architecturally beautiful building
Free wifi is provided throughout the hostel
Wake up in the mornings to free breakfast and great Irish hospitality. Spend your afternoons exploring the surrounding area before heading back to the hostel in the evenings for a round of pool with your fellow travelers, or just Netflix and chill.
A free walking tour of Dublin is provided for guests every morning, so be sure to make the most of that at least once during your stay at this hostel in Dublin.
Traveling as a solo traveler? Check out our best hostels for solo travelers in Dublin
Best cheap hostel in the Temple Bar District
On-site bar and restaurant
There is live music played daily
All rooms have an ensuite bathroom
If you're looking for a fun place to stay during your Irish vacation, this is a great choice of hostel for you! It's the only hostel in Ireland to have an on-site bar, where live music is played every day. It's fair to say, at this hostel, the party never ends!
Each room is clean and neat and there is a variety of dwelling options. You'll be happy to know that Temple Bar is a culturally rich district where you'll find artsy cafes, and cultural centers all strung together by narrow 18th-century streets.
Have your dates picked? Read up on hostels in Dublin before you book!
Best cheap hostel in Dublin city center
Convenient location
Large communal areas for socializing
Free breakfast every morning
This great Dublin, Ireland hostel is perfect for those that like to be near all the activity. This hostel is located right in the city center, so you don't have to worry about missing out on the action.
Wake up to a free buffet breakfast every morning to fuel you for your busy day ahead! This Dublin hostel even has a private room, if you're looking for a little more privacy.
Check this out – the 11 best boutique hotels in Dublin will blow you away!
In the heart of Dublin city
Free walking tour of Dublin from the hostel
Free wifi throughout the hostel
This fully equipped hostel enjoys its reputation as one of the most popular hostels in Dublin. At Abrahams hostel, you can enjoy a free breakfast every morning, and make use of the vending machine throughout the day.
This hostel books up fairly quickly, so it's a great idea to book in advance.
The Best Travel Backpack EVER MADE!?!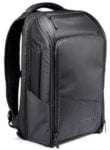 We are obsessed with backpacks – we've tried them all! And our favourite carry on backpack in the WORLD is the Nomatic Travel Backpack. This backpack has revolutionized the backpack industry and will change the way you travel forever :) Check it out here!
All rooms have an en-suite bathroom
No curfew
Breakfast provided by the hostel
The Ashfield Hostel is known to many as their home away from home and is a great place to lay your head after a night out in Temple Bar while traveling in Dublin. Ashfield Hostel is centrally located, leaving you close to all the action.
The fact that there's no curfew gives you the freedom to come and go as you please!
Don't stop the party! Read up on Dublin's best party hostels too!
Busy common room
Starbucks cafe in front of the hostel
Reading room, chill room and games room
The Avalon House Hostel is one of the best hostels for making friends and meeting other like-minded travelers. The common room caters to those who love socializing, with ping pong, a pool table, foosball, and a PlayStation.
Many travelers meet for a coffee at Starbucks each morning, which is conveniently located right in front of the hostel.
Will you be in Dublin a while? Here's your guide to the top day trips from Dublin for exploring the area!
Laptop and passport storage for extra security
Free walking tour of Dublin city
No lockout or curfew
Abbey Court is a wonderful hostel, offering 24-hour service, so there's no lockout or curfew! They offer free laptop and passport storage, so you can rest assured that your valuable belongings are safe and secure while you explore the city.
Be sure to make the most of their free walking tour of the city during your Dublin stay.
Have your dates picked? Read up on hostels in Ireland before you book!
Best cheap hostel near Dublin airport
Fully stocked self-catering kitchen
30-minutes from Dublin airport
International staff that can speak a variety of languages
This 200-year-old building was once a convent that has now been converted into a backpackers for students and travelers.
Gardiner House makes you feel well catered for with a free breakfast (which can be gluten-free on request) and a fully stocked kitchen at all times!
Let's narrow it down! Near Temple Bar Dublin are some of the best hostels!
Modern hostel
Electronic security passes for safety
Variety of different travelers
Abigails Hostel caters to a wide array of people, from students and young travelers to families and school groups, you're sure to meet someone you can connect with.
Abigail's hostel is open 24/7 which makes navigating your own schedule much easier! If you're traveling with a group, Abigail's offers free accommodation to the group leader!
Free bus tours for those who stay for more than 2 nights
Comfortable beds and different dwelling options
Free wifi throughout the hostel
Paddy's Palace generously offers free bus tours for anyone staying at the hostel for more than 2 nights. This is a great way to see the city and saves you a pretty penny.
The hostel is located just a 2-minute walk from the main bus station, which makes the rest of Dublin very accessible.
In the heart of Dublin city center
Free luggage storage
24-hour reception
The Backpackers CitiHostel is just a 10-minute walk from Trinity College and sits in a fantastic location. The famous Guinness brewery is just a 5-minute walk away and is a local favorite amongst students and travelers alike.
Customize your experience by choosing between private rooms and shared dormitories.
Have an early flight? Book a hostel near Dublin AIRPORT to have a stress-free morning!
Central to many Dublin points of interest
Great value for money
200-meters from Dublin castle
The Apache Hostel is idyllically located in Dublin, allowing you to roam some of the best places in the city, right on the doorstep of this wonderful hostel. A free continental breakfast is provided, and the hostel is surrounded by quaint pubs that are a great place to eat out in the afternoons and evenings.
Apache Hostel is strict with their check-in and check-out times, so be sure you stick to your schedule when staying here.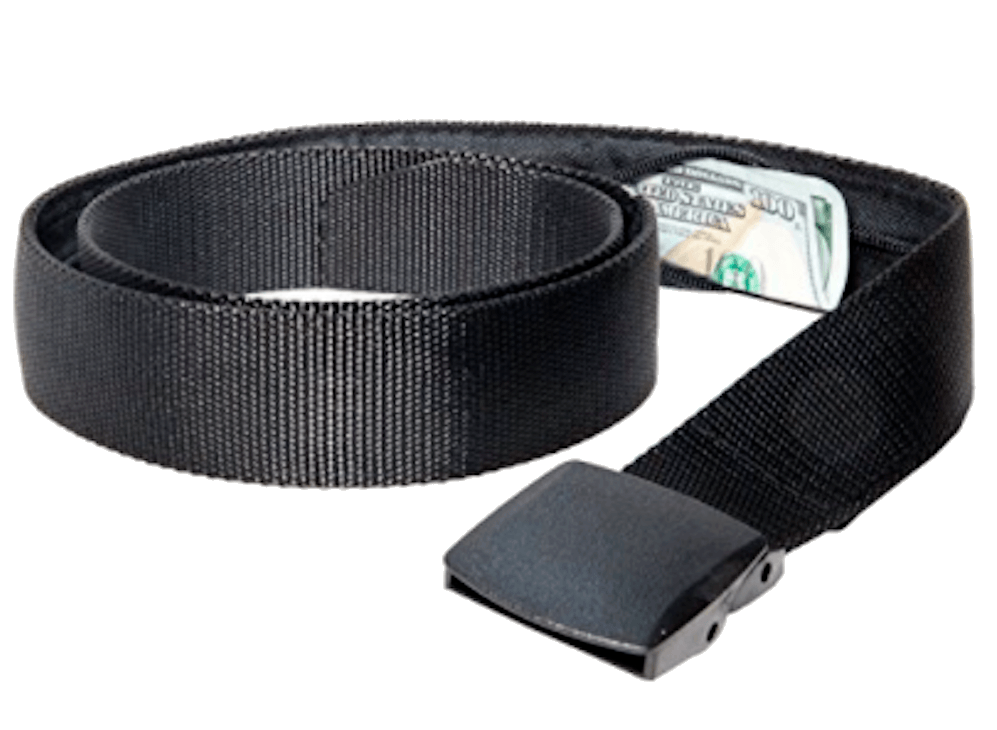 If you are traveling you should ALWAYS have emergency cash hidden on you! Security belts are great because they are affordable and can fit a ton of stuff in them (great for peace of mind!). Check out our favorite travel belt!
Live music most nights
Free pub crawl to enjoy with your fellow travelers
Free sauna to make use of at any time
This lively hostel is perfect for travelers on a budget. It hosts free walking tours and pub crawls as well as providing live music at the hostel.
Be sure to make the most of the onsite sauna before tucking into a vibrant game of table tennis. Spend the evening talking to your fellow travelers in the 'chill out' area.
This hostel rocks! Read our in depth Isaacs HOSTEL Dublin review to find out why! 
Located in Dublin's trendy nightlife district
Restaurants, bars and clubs nearby
No curfew (come and go as you please)
This easy-going hostel allows you to travel with freedom, with no curfew to speak of! Enjoy free coffee, tea, and chocolate at any time and help yourself to the great kitchen facilities.
The Times Hostel offers a book swap service and plenty of board games to enjoy with the other guests. You won't regret staying at this friendly and safe backpacker facility.
MUST READ! We've organized the best places to stay in Kilkenny for all types of trips!
Near Christchurch cathedral (perfect for sightseeing opportunities)
Large movie room with live streaming available
Free BBQ's, pub crawls and walking tours
This lovely hostel has loads of communal space for you to relax and unwind after a long day of exploring the city. These areas allow you to connect with other guests, often making life-long friends.
Enjoy Irish hospitality at this wonderful hostel, that provides bottled water as a hangover cure after a night out on a pub crawl!
Near Dublin's oldest pub (The Brazen Head)
Spacious rooms with different dwelling options
Hosts Irish dance nights as well as pub quiz nights
Jacobs Inn is a great place to stay if you love a vibrant atmosphere. They host a variety of fun activities for their guests to take part in, including Irish dance nights, live music and movie nights.
But don't worry if there's nothing planned the night of your stay, you can always take part in a foosball game with a guest or challenge someone to a board game before making an appearance at the Brazen Head (Irelands oldest pub).
State of the art facilities
Fully stocked games room to make use of at any time
24-hour services at the front desk
Socialize in the games room and take on a game of pool, or merely sit back and watch TV. The generator caters to all kinds of travelers! Join in on quiz nights and bond with other guests while testing your own general knowledge.
Snacks are provided throughout the day, so there's no need to leave the hostel if you're feeling peckish.
Conclusion
Now that you know some of the best cheap hostels to stay in during your time in Dublin, it's time to start booking your plane tickets and accommodation!
If you're looking for a hostel experience that doesn't require too much travel time, why not book a Dublin hostel near the airport?
Many of these great hostels book up fast, so be sure to book your place well in advance. If you're not looking for cheap hostels but rather the very best hostels in Dublin, be sure to check out our post!
There are so many great things to do in Dublin, from walks in nature to exploring the big city, be sure to make the most of your time there by taking plenty of day trips to explore the area! There's no doubt that Dublin is a great vacation destination.
***Disclaimer*** Some of the links in this post are affiliate links. This means that if you book your accommodation through the site, One Weird Globe will earn a small commission at no extra cost to you. Your support helps me keep the site going :)
Latest posts by Aiden Higgins
(see all)