This compact city, full of old Gregorian buildings and lush gardens is the perfect home base for an exciting Scotland trip!
If you're planning a trip to Edinburgh on a budget, you're in luck! You can find cheap hostel accommodation in Edinburgh city center, or venture out into the quieter suburbs. There is no shortage of Edinburgh cheap hostels. Finding this type of accommodation is a great way to save money while exploring the city and its surrounding beauty!
Here's our list of the cheapest accommodation in Edinburgh, from boutique backpackers to youth hostels!
Quick Answers – Best Cheap Hostels in Edinburgh, Scotland
Best Overall Cheap Hostel in Edinburgh – Castle Rock Hostel
Best Cheap Hostel in Edinburgh Near Grassmarket – Kick Ass Greyfriars
Best Cheap Hostel in Edinburgh Near Edinburgh Dungeon – St. Christopher's Backpackers
Best Unique Cheap Hostel in Edinburgh – Belford Hostel
Best Cheap Youth Hostel in Edinburgh – Princes Street Backpackers East
Best Cheap Hostel in Edinburgh Near The Meadows – Argyle Backpackers
Best Overall Cheap Hostel in Edinburgh
Located right beside Edinburgh Castle
Over 18s only hostel
Open 24 hours every day
Ideally located in the center of Edinburgh's most popular spots, Castle Rock is our favorite budget hostel in Edinburgh! The hostel is brightly decorated, with warm and welcoming rooms and many open social spaces. Come home to friendly faces and gorgeous views throughout your Edinburgh stay!
Both private and dorm rooms available
Free wifi throughout the hostel
Fully-equipped shared kitchen
Feel like you're staying at a friend's place when you book into Edinburgh Backpackers! Located in the heart of Edinburgh, you'll be close enough to walk to all the favorite pubs, shops, and other points of interest. Choose from a 5-bed to a 14-bed dorm, and look forward to clean and comfy sleeping arrangements at one of the best Edinburgh hostels!
Best Cheap Hostel in Edinburgh Near Grassmarket
Open 24 hours, with no curfew for guests
CCTV cameras and security passes throughout
Onsite cafe & bar with free daily events
Stay in the heart of Edinburgh's vibrant Grassmarket area when you book a bed at Kick Ass. With daily events in the onsite bar, you can easily make friends while traveling! The large dorms are spacious and offer personal lockers, private bed lights, USB charging ports, and roomy shared bathrooms. This is one of the greatest cheap Edinburgh accommodation options!
Best Cheap Hostel in Edinburgh Near Edinburgh Dungeon
Across the road from Waverley Train Station
Downstairs bar
Personal lockers available under beds
St. Christopher's is a great place to stay for those looking to really enjoy Edinburgh's underground nightlife scene! Take advantage of the organized pub crawl with the hostel staff before heading off to the other nearby pubs and clubs. Your comfortable bed will have you well rested to explore more of the closely located galleries and museums!
PSST – If you really want to explore Scotlands thriving underground nightlife scene, then maybe head to Glasgow instead of Edinburgh.
The Best Travel Backpack EVER MADE!?!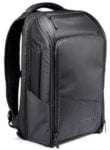 We are obsessed with backpacks – we've tried them all! And our favourite carry on backpack in the WORLD is the Nomatic Travel Backpack. This backpack has revolutionized the backpack industry and will change the way you travel forever :) Check it out here!
Cheap meals and drinks in the onsite bar
Views of Edinburgh Castle from social room windows
Pod beds available as well as bunk beds
The energetic vibe, attentive staff, and brightly colored decor of this hostel make for a wonderful stay! Great for younger crowds, this sister hostel of Kick Ass Greyfriars offers all the same facilities with the added benefit of private pod beds. Guests can enjoy all the events at the sister hostel and can soak up the lively atmosphere of the Grassmarket area!
Going to Inverness? This guide on fun stuff to do in Inverness hits all the highlights!
Set in a centuries-old building
Most competitive prices in the city
Mixed dorms and female-only available
You'll find laughter, friendly smiles, and loads of fun at this hostel! The building is more than 400 years old and is the place where the Earl of Morton was beheaded in the 1500s. Today, the hostel is a much more cheery place! Enjoy free wifi, tidy rooms with tons of space, and all modern necessities.
Want to learn more about Edinburgh? These are the most AMAZING tours in Edinburgh!
Best Unique Cheap Hostel in Edinburgh
One of the most unique hostels in Edinburgh
Fully-equipped shared kitchen for all guests
Lights and plug points at each bed
Who wouldn't love staying in this gorgeously revamped Scottish church during an Edinburgh trip? Belford is a lively hostel, and its lounge and bar area brings travelers together for a drink and a game of pool! The dorm sizes vary from 2 – 10 beds and while the rooms are snug, there is a warm, homely comfort.
Need more info? Here's a rundown of things to do in Edinburgh to fill your time there!
Affordable hostel in the heart of the city
Simple, neat, and equipped dorm rooms
Onsite bar with outside seating
For a simple spot to make your home base during an adventurous visit to Edinburgh, Cowgate offers a great cheap place to stay! The hostel is located on a busy street and has its very own downstairs bar for those looking for Edinburgh nightlife. Foregoing the frills allows this hostel to stay cheap!
Which parts of Edinburgh are safe to stay in? We've got you covered in our where to stay in Edinburgh guide!
Best Cheap Youth Hostel in Edinburgh
Free dinner every Sunday evening
The onsite shop stocks all necessities
No curfew or lockouts
Princes Street Backpackers is one of the best youth hostels in Edinburgh. The hostel has many stairs and goes up 4 stories, so prepare for some good exercise! The movie room and shared kitchen provide a healthy social atmosphere and the staff is constantly on hand to be of any help.
Don't stay in the Edinburgh too long! Take one of these great day trips from Edinburgh to see more of the area!
Homely hostel with a family feel
Free breakfast offered to guests every day
A portion of profits are donated to housing charity
We love Light House Hostel for its familiar feel and stunning living areas! The comfy lounge us open for guests to enjoy movies, while outside is a firepit for sing-alongs under the night sky. There is a fully-equipped kitchen to use, as well as clean shared bathrooms. Find your home away from home at this welcoming hostel!
Have your dates picked? Read up on hostels in Edinburgh before you book!
Best Cheap Hostel in Edinburgh Near The Meadows
2 fully equipped shared kitchens
Safe building in a quieter street
Within walking distance of the city center
Argyle is definitely a more peaceful budget backpackers in Edinburgh, but it's just a short distance from all the excitement! The airy dorm rooms are warm and inviting, and the common rooms are great for meeting with other travelers and enjoying quiet social evenings. There's even a stunning green yard to relax in during the day!
Free walking tours daily
Free wifi, tea, and coffee
24-hour access to kitchen and dining area
As High Street Hostel's sister hostel, Royal Mile offers guests a similar fun and vibey experience, as well as access to all of High Street's facilities! Tastefully decorated, the hostel has a spacious feel even when fully booked.
The cherry on top is the amazingly dedicated team who is there to make your Edinburgh travel time spectacular!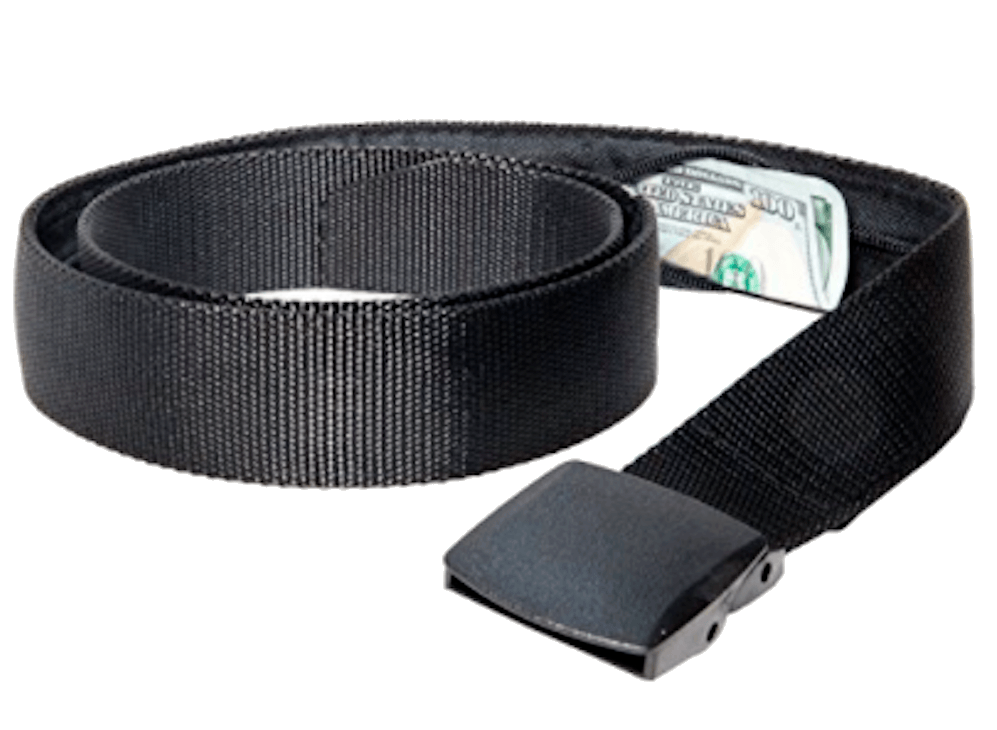 If you are traveling you should ALWAYS have emergency cash hidden on you! Security belts are great because they are affordable and can fit a ton of stuff in them (great for peace of mind!). Check out our favorite travel belt!
5-star hostel
Each dorm has its own shared bathroom
All bed linen provided
This hostel is perfect for backpackers looking for a touch of luxury! All dorms have personal lockers to keep valuables safe and the bunk beds are evenly spaced throughout the rooms. The onsite bar is open each night for social meetings, and the hostel is in the heart of the city. Enjoy Safestay's modern design with short bursts of color to brighten up any day!
Free security locker for each guest
24-hour CCTV cameras
Dorm rooms range from 6-bed to 10-bed
The white modern furnishings in each dorm make everything seem brighter and more spacious! While the authentic Victorian townhouse building remains rustic and quaint on the outside.
This Edinburgh hostel offers all the necessities for a stunning stay. It's secure, accommodating, and situated within walking distance to the heart of Edinburgh!
Free wifi and tea & coffee facilities
No curfew for booked-in guests
Fully-equipped shared kitchen open 8 am – 11 pm
This hostel can be found directly opposite Hayward Train Station, offering easy access to public transport. The accommodation is simple, yet comfortable, and is kept clean and tidy! There is a great social vibe inside the hostel, increased by the shared lounge with its pool table, TVs, and internet access!
Unique style and design
Free security lockers for each guest
Right in the center of Edinburgh
The Baxter has been custom-built to offer backpackers and budget travelers an affordable luxury stay in Edinburgh! The hostel is equipped with warm, homely furnishings and designs, and has a welcoming atmosphere for all. Ladies traveling alone can enjoy female-only dorms, while groups will find the mixed-dorms to be all they need!
Free breakfast every day for all guests
Friendly and welcoming staff
Located close to bars, shops, and Edinburgh points of interest
For a central location, cheap accommodation, and energetic vibe, Haystack Hostel is the ideal Edinburgh hostel! This cozy, simplistic hostel offers guests a comfy bed to rest in after an adventurous day out. Enjoy meeting the other travelers in the common room or ask the staff to help you organize a tour to the Loch Ness!
Conclusion
Whether you're in Edinburgh for a festival, or simply looking to explore the Highlands and Loch Ness while staying in the city center, Edinburgh hostel accommodation works for almost everyone!
The energy of other travelers, combined with the friendliness of staff members will make your stay memorable and full of adventure! While most of these options are hostels in Edinburgh city center, from here, you reach wherever else you'd like to see.
A trip to Edinburgh is bound to have you falling in love! Enjoy the bustling streets, friendly faces, and of course the magnificent views of Edinburgh Castle towering over the city!
***Disclaimer*** Some of the links in this post are affiliate links. This means that if you book your accommodation through the site, One Weird Globe will earn a small commission at no extra cost to you. Your support helps me keep the site going :)
Latest posts by Aiden Higgins
(see all)