Set in the Scottish Highlands, the city of Inverness is a cool place to visit. Not only do you have a whole load of history to explore on the doorstep, but this city on the banks of the River Ness is perfectly placed to discover the dramatic natural scenery of the surrounding area.
As you may expect, there is a ton of things to do here and a lot going on to fill your time with.
So we have made a comprehensive list of the top things to do in Inverness so your trip is filled with only the best of the best.
Our favourite places to stay in Inverness!
With lots of historic places to stay where you can really feel a part of the city, Inverness has no shortage of accommodation for travellers on all sorts of budgets. To give you an idea of that, we've listed our three favourite lodgings in the city…
The Best Hostel in Inverness
Close to Inverness Castle
Communal kitchen
Offering up clean, cool and convenience lodgings inside a historic building, this has to be the best hostel in Inverness. There's castle views, a cosy shared lounge where you can meet other travellers and a top location for a low price.
The Best Budget Hotel in Inverness
On-site bar & restaurant
Historic building
This top budget hotel in Inverness might seem high-end but the price is surprisingly affordable. For just a snip you can bag yourself a room in this historic lodge complete with its own bar and restaurant just steps from the city center.
The Best Luxury Hotel in Inverness
Large rooms
Amazing landscape views
If you're looking for historic and high-end for your vacation, then this hotel is it. Staying in one of the plush rooms will guarantee a good nights sleep leaving you plenty of time to explore all of the stunning nearby scenery and sights.
• The 17 Best Things to Do in Inverness •
#1 – Explore Inverness Castle
Cool architecture
Picturesque location
Learn about Scottish history
Visiting Inverness Castle is one of the top things to do in Inverness. This striking castle, made of sandstone bricks and built in 1836, overlooks the River Ness and looks just like a castle should do: epic.
There has, however, been a castle on the site for many centuries. So go and visit to learn about the history, though you can only visit the castle grounds and it's North Tower – because the castle is still used as a courthouse! Fun fact: it's on the Scottish £50 note.
Editor's Tip: make friends by staying at a cool hostel in Edinburgh!
Boat trip!
Stunning scenery
Bar on board
Most definitely one of the most iconic things to do in Inverness, going on the search for Nessie is a must-do when you're in the area. It's possible to jump on a cruise from Clansman Harbour, on the River Ness, where you can then sail across Loch Ness itself.
Learn about the history of the area, get views of the ruins of Urquart Castle and the stunning nature of the loch, and see if you can spot the cryptozoological enigma that is Nessie herself.
Great way to see the sights
Soak up the old architecture
Experience a pub or two
The best way to get to grips with any new destination is by hitting the pavements with your own two feet. That's no different here, of course, with a walking tour being one of the most interesting things to do in Inverness.
You'll get to see the awesome Inverness Town House and stop off at the 16th century Abertarff House – the oldest in the city – amongst other places, whilst getting to dip in and out of pubs such as Gellions Bar and other establishments along the way.
The Best Travel Backpack EVER MADE!?!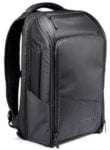 We are obsessed with backpacks – we've tried them all! And our favourite carry on backpack in the WORLD is the Nomatic Travel Backpack. This backpack has revolutionized the backpack industry and will change the way you travel forever :) Check it out here!
#4 – Be amazed by Inverness Cathedral
Cafe on site
Open 365 days a year
Stop by for a service
Inverness is known for its beautiful historic architecture and its cathedral is no exception. Built between 1866 and 1869, this is the northernmost cathedral on mainland Britain and the first to be completed since the Reformation (1517 to 1648).
The cathedral itself is impressive, but the setting makes it even more charming. Set on the banks of the River Ness, it's definitely a great place for photo opportunities with its intricate structure on an idyllic backdrop.
Short on time in Edinburgh? Doesn't matter we have trips from Edinburgh you can do in one day!
#5 – Visit the Ness Islands
Pretty, natural setting
Good place for a jog
Take a picnic along
Opposite Bugh Park you will find the Ness Islands. Set in the River Ness, these are connected to the shore via bridges and can be easily explored on foot.
The several interconnecting islands, upstream from the centre of town, is perfect for an afternoon stroll in nature with its tall trees, benches to sit and relax on, and a good number of paths that loop around the islands. Easily one of the best things to do for nature-lovers in Inverness.
Explore interactive displays
Learn about Scottish history
Audio guide available
The course of British history changed forever in 1746 on April the 16th when the Jacobites of Scotland made their final stand at the Battle of Culloden. Today you can still go to the site of the battle itself and learn all about the history behind it.
The battle itself was particularly bloody, with around 1,600 being slaughtered in less than an hour. Next to the battlefield itself, there is a visitors centre where you can find out why this was such an important battle – and what it meant for Scotland.
Traveling on a budget? Have you seen our cheap hostel recommendations for Edinburgh?
Great hiking on offer
Spectacular views
Famous as a filming location
Cairngorms National Park is a special place because it is home to four out of five of the United Kingdom's tallest peaks. The largest national park of the British Isles, at around 4,500 square kilometres, it is spectacular and one of the best day trips from Inverness you could take.
With its Arctic-Alpine landscape, Cairngorms looks as though it belongs in the Arctic Circle. There's incredible scenery on offer here and plenty of opportunities to hike and see the wonder of the natural environment.
#8 – See a show at Eden Court Inverness
Good for all ages
Local activity
Cool modern building
Eden Court Inverness is an art centre, theatre and cinema located on the banks of the River Ness. It's much more than just a venue, however, with restaurants and bars thrown in for good measure.
One of the best things to do in Inverness at night would be to catch a show – anything from a movie to a performance by the Scottish Ballet Company – have some dinner and go for a few drinks afterwards. Check online and see what suits you; it's definitely worth it!
Want to learn more about Edinburgh? These are the most AMAZING tours in Edinburgh!
Amazing scenery
Great for Harry Potter fans
Historic railway journey
One of coolest day trips from Inverness would be to ride a steam train. Britain is awash with heritage steam railways and the segment from Glenfinnan Station to Fort William is most definitely one of the most scenic.
One of the reasons for this is the stunning part of this journey that sees the historic Jacobite Express trundle across the curving Glenfinnan Viaduct – 100 feet above the ground. Harry Potter fans might find this scene familiar, as the Hogwarts Express also takes the same route!
The northernmost point of mainland Britain
Stunning road trip
See Highland villages
If you didn't already know, John o' Groats is the most northerly point of mainland Britain. Inverness, being pretty far north, is a great place to base yourself to get over to this landmark destination.
Fans of stunning car drives should definitely consider this awesome day trip from Inverness. Three hours by car from Inverness itself, it's possible to stop off at small Scottish towns along the way to get a real taste of the Highlands. It is quite simply beautiful.
Want to see all of Inverness? Get started with accommodation in Inverness' best neighborhoods!
#11 – Take a walk in nature at Merkinch Local Nature Reserve
Good for nature-lovers
Spot wildlife
Easy to reach from the city
For those who don't have time to make it into one of Scotland's huge national parks, you can still escape the city centre of Inverness pretty easily to go for a stroll at Merkinch.
This nature reserve is full of wildlife in a gorgeous natural setting; you'll be able to spot birds as you take one of the trails that wind their way around the area, crossing the single track railway, and all with the view Inverness Bridge in the background.
Great for whiskey-lovers
Learn about the history of whiskey
Easy day trip from Inverness
A trip to Scotland wouldn't be complete, especially for whiskey lovers, without visiting a whiskey distillery. Founded in 1898 the Ben Romach Whiskey Distillery is a perfect place to learn all about the process and sample some of the good stuff itself.
You can also hit up Glenfiddich Distillery to sample some more Scottish whiskey, or you could also visit Glenlivet Distillery for another sampling session before heading back into town. A neat day trip from Inverness – even more so if you like whiskey.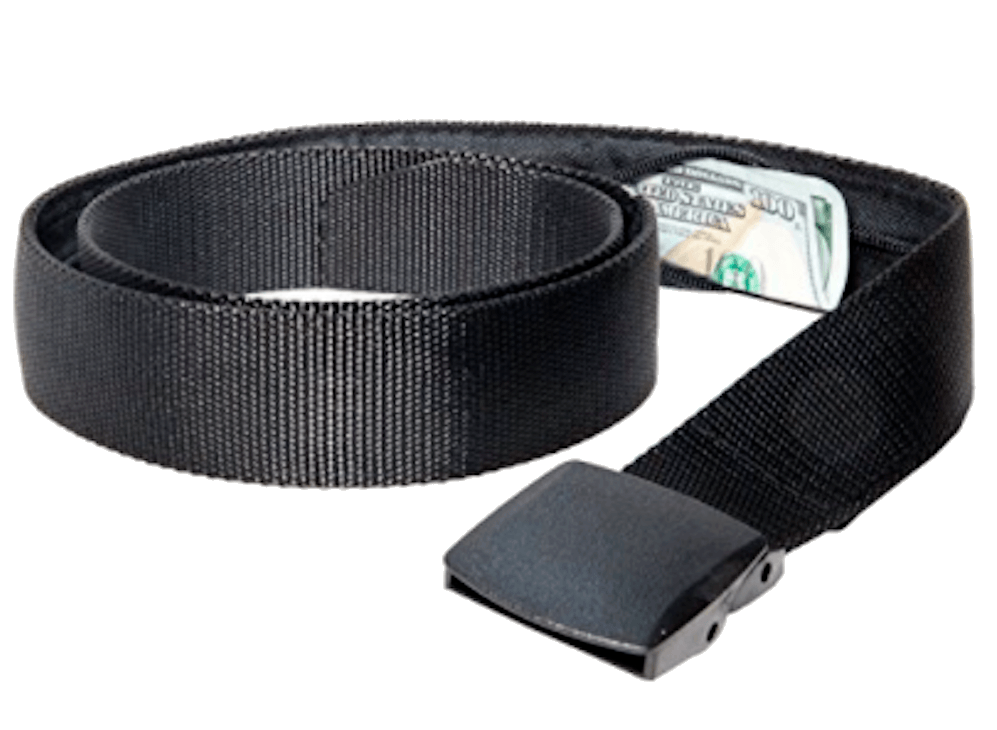 If you are traveling you should ALWAYS have emergency cash hidden on you! Security belts are great because they are affordable and can fit a ton of stuff in them (great for peace of mind!). Check out our favorite travel belt!
History to discover
Beautiful old building
Get out into nature
There's Inverness Castle in town, but then there's Brodie Castle. Twenty miles from Inverness, this palatial castle was built in 1567 and was home to Brodie Clan until the early 21st century.
Today the castle, owned and operated by the National Trust of Scotland, can be visited by the public – doing so, and taking a tour inside, is one of the coolest things to do in Inverness. There's an original letter from Robert the Bruce to see here, as well as 71 hectares of sprawling grounds to wander, with its woodland walks and ponds.
#14 – Step inside Inverness Botanic Gardens
Instagram spot!
Cafe on site
Affordable entry fee
For a less rugged experience of nature, one of the more unique things to do in Inverness would be to get yourself over to the Inverness Botanic Gardens. There's a massive display of plants here – especially in the Tropical House.
Here – at what they call "the hottest spot in the Highlands" – you'll find fruit and flowers galore, whilst at the cactus house there's aloe vera, agave and other succulents. If you're into greenery and you're on Instagram, you'll already be noting this place down as a must-visit, we're sure!
2 hours 30 minutes from Inverness
Incredible nature
See local Highlands life
Easily one of the best day trips from Inverness you could ever embark on, making your way from the city out onto the Isle of Skye is a must-do if you're into stunning landscapes and stark scenery.
Because that's what you'll get on this island. Set in the Inner Hebrides, start your journey off from Inverness, arrive in the village of Portree, and then it's onward to discover the dramatic and rugged landscape that make this island so famous. Spots such as Kilt Rock, The Old Man of Storr and Lelt Falls are incredible.
#16 – Get lost in Leakey's Bookshop
Unusual
Great for bookworms
Cool spot to hang out
A visit to the famous Leakey's Bookshop is certainly one of the more unique things to do in Inverness, but if you're into books then it's a must-visit, we would say.
Often cited as the largest bookshop in Scotland, Leakey's Bookshop is housed inside a former church and boasts old maps, rare books and first edition copies of iconic books to browse. It's a massive selection of reading material with surprisingly good prices, too. A local gem.
#17 – Visit the Victorian Market
Plenty of things to eat
Loads of things to buy
Charming and historic
The Victorian Market in Inverness is a covered market in the middle of the city – an old covered arcade with interesting shops and ornate shopfronts.
Built in 1876, this slice of history has been kept alive with small businesses taking residence in the charming retail spaces. It's in the heart of the city's old town and, with its eateries, cafes and gift shops, you could spend hours browsing and filling your stomach here.
Final thoughts on the best things to do in Inverness
There it is, folks: the very best things to do in Inverness, all in one place. There's no way your trip could be any less than awesome with the amount of stuff going on here!
All that's left for you to do now is to start planning that itinerary including all the top sights we included here.
There's old castles, amazing landscapes to explore and even Loch Ness to visit. Inverness is definitely worth your time.
Been before? Know of some hidden gems we've missed off? Let us know in the comments!
***Disclaimer*** Some of the links in this post are affiliate links. This means that if you book your accommodation through the site, One Weird Globe will earn a small commission at no extra cost to you. Your support helps me keep the site going :)
Latest posts by Aiden Higgins
(see all)