Porto might not be Portugal's capital, but this energetic second city really packs a punch when it comes to culture, history, nightlife and food.In fact, there is so much to do in Porto that you might have a hard time fitting it into one trip – but don't worry we've got you covered.
From trams to football, wine tours to city parks: there's a whole lot of interest things going on in this coolest of Portuguese cities.
Here's a comprehensive list of the absolute best things to do in Porto so you can tick off the best bits and have some adventures you won't forget.
Our favourite places to stay in Porto!
As you'd expect from a capital city, Bogota is pretty huge. So, there are a lot of decisions to make when it comes to picking a place to stay. We've scoured the coolest neighbourhoods in Bogota to come up with a quick list of three of the best.
The Best Hostel in Porto
Fun social events
Close to public transport
If you're looking for a top hostel in Porto which is clean, in a great location and has a lot of social events going on then this is it.
The Best Budget Hotel in Porto
Great price
Free breakfast included
Located in Porto's historic centre, this hotel up stylish interiors, fantastic views of the Porto City Hall and cozy rooms perfect for a good nights sleep. What more could you want?
The Best Luxury Hotel in Porto
Historic building
Spa & wellness centre
Situated inside a descendant historic building, this top luxury hotel in Porto will make you feel like you are staying in part of the city's heritage. Think huge stone staircases and ornate ceilings.
The Best Travel Backpack EVER MADE!?!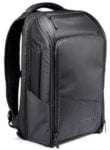 We are obsessed with backpacks – we've tried them all! And our favourite carry on backpack in the WORLD is the Nomatic Travel Backpack. This backpack has revolutionized the backpack industry and will change the way you travel forever :) Check it out here!
• The 17 Best Things to Do in Porto •
#1 – Stroll around Cais da Ribeira
One of the most important sites in Porto
Charming architecture
Best done at night (it's lit up)
Awesome food
One of the most quintessential things to do in Porto, exploring the Cais de Ribeira is simply a must. This postcard-perfect promenade along the riverfront is the place to go for its jumble of colourful houses, local restaurants and street performers.
You'll really get to know the city by exploring this charming and historic area of town.
Have your dates picked? Read up on hostels in Porto before you book!
Cruise along the river
Historic boats
See the city from a different perspective
For something pretty unique to do in Porto, how about cruising along the Douro River and seeing Porto from a different perspective? These aren't any boats though, but the very same boats that used to carry Port wine barrels for trade.
You'll get to see some of the most beautiful sights of the city and travel 6 bridges. Pick the boat up at Cais da Estiva.
Have some time? Get out of the city with these epic day trips from Porto!
225 steps to the top
Historic, elegant architecture
Awesome views
Torre dos Clerigos is a beautiful Baroque ornament of Porto with 225 steps leading to a panoramic viewpoint. It's a cool thing to do in Porto, that's for sure.
Built in 1732, this belltower is situated adjacent to the equally beautiful church. Climb up the steps, see artwork from the 18th and 19th century, but mainly it's about those views!
#4 – Be wowed by the Livraria Lello bookstore
Architecture fan? You'll love this
Amazing Instagram spot
Incredible historic design
Open from 9:30 a.m. to 7 p.m. daily
Livraria Lello is a beautiful place to visit. One of the oldest bookshops in Portugal (dating back to 1869), this place features decadent architecture and visiting is like stepping into another world.
Despite being a cool place in itself, another claim to fame is that it inspired J. K. Rowling with parts of the setting for the Harry Potter Series. It may be popular, but it's worth a visit.
Porto is incredible! These are the most spectacular places to visit in Porto!
#5 – Go for coffee
One of the best cheap things to do in Porto
Cool a cafes
Great place to grab some food
Relaxed atmosphere
Porto has got a pretty thriving coffee scene and there are some top coffee roasters you should be trying out if you are keen on caffeine.
Specifically 7G Roaster is making waves in the city with top brews and some pretty tasty eats served up alongside.
Cruise down the river
Taste wine in a vineyard
Enjoy a local lunch
Those of you who are keen on wine will definitely wake to make the most of your time being in the home of Port.
Easily a top thing to do in Porto, take a trip out to the Douro Valley to sample the locally produces speciality wines alongside freshly prepared food and lovely landscapes.
Need more specifics? Here are the best neighborhoods in Porto to stay!
A single fare cost €3.50
Great way to see the city
Awesome views
Riding the historic funicular is one of the best ways to get around Porto. The iconic mode of transport will ferry you up those steep city streets to the most popular spots in town.
You can travel around the historical centre and feel like you are in a bygone era.
Not finding the right hostel? Porto has a selection of party hostels too!
See the best sights
Takes 3 hours
Available in multiple languages
One of the best ways to get to grips with what a city is all about is by joining a walking tour.
A tour of the historic downtown of the city will take in all of the best bits and is perfect if you have only got a short time in Porto.
Cultural
Central location
Multimedia content
Fado is so ubiquitous with Portugal that it is recognized by UNESCO and seeing a performance is one of the best things you can do in Porto.
A really fun way to spend a Friday night in the city – performances are often very special, intimate and exciting.
Head back in time
Skip the line tickets
Open 10am-5:30pm
Portugal's explorers helped change the world and you can learn all about the likes of Vasco da Gama at the World of Discoveries museum.
Boasting 20 installations and live performances you can really get to feel what it was like for Portuguese explorers heading out on their voyages.
Meet up with a local
Make sure to take your camera
Discover hidden gems
Porto has become well known in recent years for its vibrant street art scene. Much of the city's facades have been coated with colourful creations.
Find the best of the bunch on a tour and really get under the skin of why the artists created the pieces in the first place.
#12 – Spend some time at the Fundação Serralves museum
A 'cool' thing to do in Porto in winter
Award winning building
Buy tickets online
Surrounded by parkland
Fans of modern art will want to make a b-line for this museum. Not only is the building itself an impressive piece of art, inside the galleries and adorned with amazing pieces
Opening in 1999, the museum's boats over 4300 works in its collection which are more than well worth your time.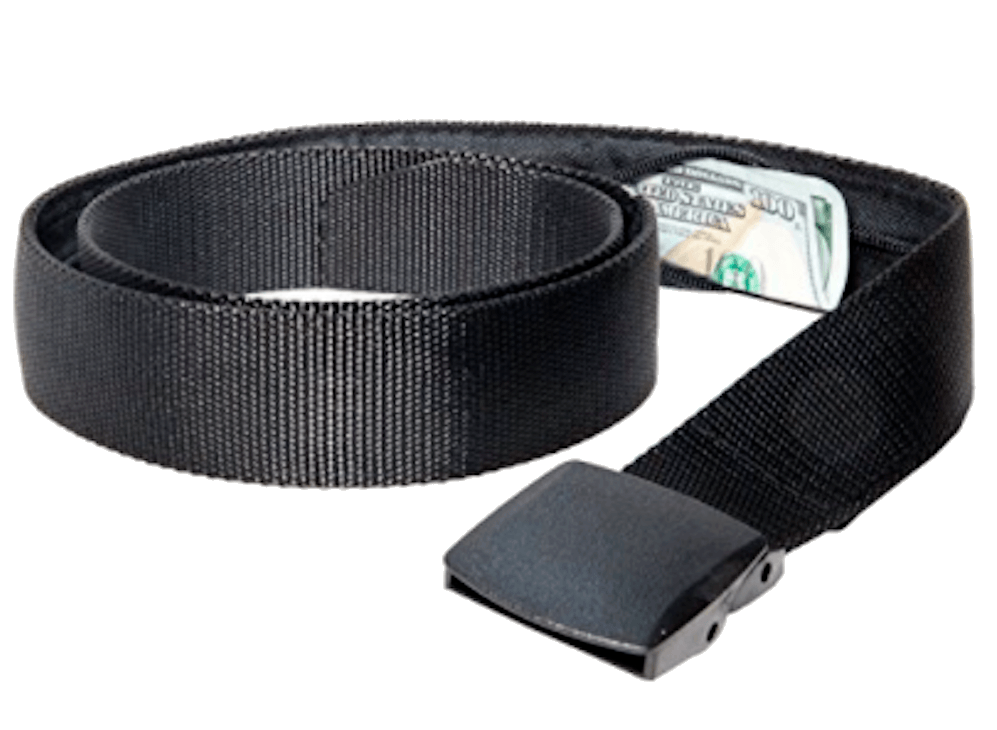 If you are traveling you should ALWAYS have emergency cash hidden on you! Security belts are great because they are affordable and can fit a ton of stuff in them (great for peace of mind!). Check out our favorite travel belt!
Stadium tour
Learn about the history of the stadium
Visit the FC Porto Museum
Football enthusiasts will want to do one thing, and one thing only in Porto and that is visiting the famous home of FC Porto.
Grab a place on a tour of the home of the Portuguese Primeira Liga football team FC Porto and see where some of the famous matches in the UEFA Champions League have taken place.
#14 – Watch the sunset from Passeio das Virtudes
All ages will love this site!
Local favourite
Get their earlier to secure a sunset spot
Bring a picnic rug
A popular spot for locals in the city to hang out when the weather is good, the Passeio das Virtudes is a family friendly park.
Sit on the grass, grab some snacks and wind up your day by watching the sun set over the river. There's plenty of restaurants nearby to grab a dinner afterwards too.
Get a local guide
Lasts 3 hours
Includes 3 glasses of wine
Porto and food go hand in hand, which is why, if you're into food, then you should be getting yourself stuck into the food scene with a tour.
A local foodie will be able to introduce you to the city's culinary specialities so you don't miss out on the best eats in town.
#16 – Take the cable car
Great thing in Porto to do with kids
See the city from above
Travel time is around 5 mins
Distance is 600m
One of the newest ways to get around Porto, The Gaia Cable Car opened in 2011 to ferry passengers between the Gaia riverside and the top of the D. Luis I bridge.
Enjoy amazing views over the Douro river and out across the Jardim do Morro Metro station and the belvedere of Serra do Pilar convent church.
#17 – Be amazed by the Casa da Musica
One of the best free things to do in Porto
Cafe on the ground floor
Good views of the city
Get a guided tour
Built to mark the city being named the European Capital of culture in 2001 – this fun thing to do in Porto is truly eye-catching.
The 'House of Music' is one of the top places to catch a concert in the city, or just to simply admire some incredible modern architecture.
Final thoughts on the best things to do in Porto
There you have it – all of the best things to do in Porto all rolled into one handy list. Now you have a selection of the top things to do in the city you can start planning your trip.
There's something for everyone on the list and we think they all add up to make a pretty well-rounded itinerary.
From museums to historical tours and modern-day street art, Porto really is an exciting place to spend a few days exploring.
Let us know if you think we've missed anything totally amazing and unmissable off of our list!
***Disclaimer*** Some of the links in this post are affiliate links. This means that if you book your accommodation through the site, One Weird Globe will earn a small commission at no extra cost to you. Your support helps me keep the site going :)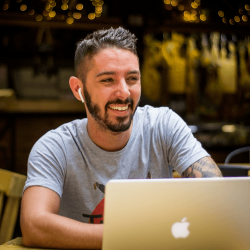 Latest posts by Aaron Radcliffe
(see all)