Salzburg is one of the most beautiful cities in Austria. The Alpine surroundings, charismatic Old Town, and stunning architecture make it a dream destination for many tourists!
And we haven't even started with the arts and culture here. One of the most famous musicals of all time is set in Salzburg, and arguably the greatest classical composer of all time, Mozart, hails from the city.
In this post, we'll take a look at 31 of the best things to do in Salzburg. We've taken into account different budgets, travel styles, and interests. So, there's bound to be a few things on our list that will pique your interest and help you make the most of your trip. So, let's jump right in!
Our favourite places to stay in Salzburg!
Although Salzburg is a small city, there are a lot of places to stay. Don't wait until you arrive to find somewhere to stay, book early and get a place that perfectly suits you! Here are three of our favourite places to stay in Salzburg.
The Best Hostel in Salzburg
Daily screening of the Sound of Music
Over 40 years of experience
Yoho International Youth Hostel has been open since 1978 and they've really perfected the hostel game. It's close to the main attractions in the city and a great place to make friends!
The Best Budget Hotel in Salzburg
View of Hohensalzburg Castle
Garden and terrace
A great option if you have your own transport, Hotel Via Roma offers free parking. The Winter Garden Room has a great breakfast and there's an Italian restaurant on-site too!
Have your dates picked? Read up on hostels in Salzburg before you book!
The Best Luxury Hotel in Salzburg
Outdoor infinity pool
Panoramic city views
This five star hotel is a really special place to stay in Salzburg. It's not just what's in the hotel, it's what surrounds it too. Enjoy complimentary fruit and cake on arrival in the surrounding park and gardens.
The Best Travel Backpack EVER MADE!?!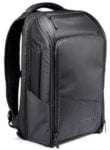 We are obsessed with backpacks – we've tried them all! And our favourite carry on backpack in the WORLD is the Nomatic Travel Backpack. This backpack has revolutionized the backpack industry and will change the way you travel forever :) Check it out here!
• The 31 Best Things to Do in Salzburg •
The largest fortress in Europe
Salzburg's most popular attraction
Spend a day exploring the numerous museums
This incredible fortress has never been conquered. It's at the top of a hill but the funicular will whisk you up to the top if you don't fancy the walk! There are many state rooms inside, and it's also a music venue. For an unforgettable evening, watch a Mozart concert here!
Have some time? Get out of the city with these epic day trips from Salzburg!
One of the finest Austrian palaces
Check out the Pegasus Fountain
Another place you can enjoy a concert
Sound of Music fans will recognise Mirabell Palace from the Do-Re-Mi song from the movie. But you don't have to be a fan to enjoy this wonderful palace and gardens. Explore the beautiful marble hall or take a stroll through the landscaped and manicured gardens!
Learn all about Mozart and his family
A fascinating museum
Restored after World War II
You can't escape Mozart in Salzburg, so you may as well get on board with the city's love for their most famous son. Visiting his birthplace and museum is a great way to do that. You'll learn all about his family life and even see a replica of his piano!
Need more specifics? Here are the best neighborhoods in Salzburg to stay!
A vibrant yellow palace
Stroll through the gardens
See the trick fountains
One of the nicest ways to get to Hellbrunn Palace is by taking a boat trip along the Salzach River. Once there, enjoy the beautiful yellow palace. Just be careful when you take a seat in the garden. Some are installed with trick fountains, which will squirt you with water!
Several museums on the square
Starting point for horse and carriage rides
Lovely place to chill
Mozartplatz is one of the biggest and most relaxing squares in Salzburg. Take some time to wander round, and pop into the museums. They include the Salzburg Museum and Christmas Museum, to name a couple. A bronze statue of Mozart is the square's centrepiece!
Editor's Tip: make friends by staying at a cool hostel in Vienna!
See the filming locations from the iconic movie
Breath in the fresh air of the Salzkammergut Hills
Learn the true story of the Von Trapp family
A guided tour of the Sound of Music locations is one of the most popular trips from Salzburg. A four hour tour is enough to see Mirabell Palace, Lake Wolfgang, and Mondsee's cloister church where Maria took the hand of the Baron.
Meet an experienced Austrian chef
Learn to make the country's most popular dessert
A fun and memorable experience
One of the best ways of engaging with a new culture is through food. And when the national dessert of Austria is as tasty as Strudel, then it'd be rude not to get your hands covered in pastry. Impress your friends at dinner parties when you get home too!
Looking for the Party? We've got you covered with our guide to the best party hostels in Vienna!
An easy day trip across the German border
Great hike from Obersalzberg
Awesome views of the Bavarian Alps
This spot is infamous as Hitler's summer getaway. It shouldn't put you off though, as it's aa historically important building. Eagle's Nest held Third Reich conferences, parties, and retreats, it has incredible views of the Bavarian Alps. The hike up is rewarding too!
Five museums in one
Priceless art in the Cathedral Museum
Residenz Palace is great for history buffs
In the centre of Salzburg's Old Town, you'll find the DomQuartier, a collection of 5 museums and the city cathedral. See religious artefacts in the Museum St. Peter and priceless artwork in the Residenz Gallery!
Will you be in Vienna a while? Here's your guide to the top day trips from Vienna for exploring the area!
Learn about the Salzburg witch trials
See the city's dark side
A funny and informative tour
Appropriate for anyone aged 10 and above, the Salzburg ghost tour will show you the nasty side of the city. But in a fun and interactive way! Find out more about stories and legends of the city, coming from true events such as the Salzburg witch trials!
#11 – Bike Tour of Salzburg
One of Europe's most cycle friendly cities
Explore the city's green spaces
Stop off at numerous viewpoints
If you've got a limited amount of time in Salzburg, this is a great way to cover as much of the city as possible. Cycling is such a rewarding way to check out a new city, and Salzburg is better than most for biking. Your guide will show you some hidden gems and great photo spots!
MUST READ! You've got to visit these places in Austria when you're there!
#12 – Red Bull Arena
Visit the home of Red Bull Salzburg
Take a tour of the stadium
Get VIP access to the changing rooms
Football fans should check out the Red Bull Arena when in Salzburg. Tours are reasonably priced as are match tickets! If you're lucky enough to visit on a matchday, you might get to see future European stars, as the club has a stellar reputation for developing young talent!
#13 – Mönschberg
One of the best free things to do in Salzburg
Awesome views from this city centre hill
Just a 5 minute climb
A cool recreation area
You can get up Mönschberg fairly quickly. However, you might want to spend a few hours here as it's incredibly pretty. Wander through meadows and forests to reach the summit, which stands at around 500m. You'll get some amazing photos of the city!
The iconic picture-perfect Alpine village
A gorgeous scenic drive
Take a walk along the Hallstattsee Lake
Half a day might not be enough to see everything Hallstatt has to offer. This iconic village has an amazing skywalk, with views across the Alps. Or, you can take a walk along the serene and still lake. Fancy making waves? Try some of the water sports on offer!
We've got your back! Here are the cheapest hostel options in Vienna if you're traveling on a shoestring!
#15 – Augustiner Bräu Beer Garden
Things to do in Salzburg this weekend
The largest beer garden in Austria
Popular with locals and tourists alike
Enjoy your brew in a stone mug
Fancy a beer? Of course you do. You may as well go all out if you're on vacation, and that's exactly what you can do at Augustiner Bräu Beer Garden. The largest beer garden in Austria is part of a monastery, where beer is still served in stone mugs from a wooden barrel.
Explore the world's largest ice cave
60kms south of Salzburg
Take a guided tour by Gaslamp
This magical place is the largest ice cave in the world, so it's certainly an unusual thing to do in Salzburg! Learn about the geological history of this unusual attraction from your guide, as they lead you through the caves by the light of lanterns.
Need more info? Here's a rundown of things to do in Vienna to fill your time there!
Visit the town where Silent Night was written
A magical Christmas activity
The snowy Alpine foothills are especially picturesque
Travelling to Salzburg at Christmas? This is an activity you won't want to miss. The carol Silent Night was written in Oberndorf and performed for the first time here. The Silent Night Museum is a great place to learn about the carol and the area. Magical!
If you want to experience an alternative take on Christmas, you should also consider joining the local Krampus festival! Instead of elves, presents, and a jolly old fat guy, this celebration features monsters, demons, and other things that visit those who are bad during the year.
#18 – Salzburg Marionette Theatre
Great thing to do in Salzburg with kids
See a performance by expert puppet masters
Learn about the history of puppetry
The oldest puppet theatre in the world
Performances have been taking place for over 100 years at Salzburg Marionette Theatre. It's a great way to see a form of entertainment that you probably wouldn't usually engage with. Popular shows include 'A Midsummernight's Dream' and the 'Magic Flute.
#19 – Nonnberg Abbey
Oldest convent in the Germany speaking world
Founded in the 8th century
Nuns sing Gregorian chorals every morning
If you can get out here by 6.45am, you might get to hear the nuns singing Gregorian chorals. However, no one will blame you if you can't drag yourself up that early. Don't miss visiting the oldest German speaking convent in the world, which boasts 13 centuries of history!
The sights in Vienna are amazing – check out the coolest tours in Vienna!
Another day trip to Germany
Take a train deep into a mountain
Ride slides down to a salt lake
It may sound like a faff to go over the border into journey but trust us on this one. If you're travelling with kids, they'll remember forever the day they got to ride slides through a cave and cross and underwater lake by boat!
#21 – Salzburg Zoo
Fun for the whole family!
Over 140 different species
Open at night on Fridays and Saturdays in August and September
A mix of local and exotic animals
Also known as Tiergarten, Salzburg Zoo is near the Hellbrunn Palace and it's a great way to while away a few hours, especially if you're travelling with kids. Red pandas, white rhinos, and lions are some of the highlights of this charming animal park!
#22 – Haus de Natur Museum
Reptile house and aquarium
Great for a rainy day
Loads of cool exhibits on all subjects.
From Salzburg Zoo to the 'house of nature' museum, there's plenty in Salzburg if you're interested in animals. As well as nature, you can check out the space, music and technology, and energy. It's the perfect place to take the kids when the weather isn't great!
#23 – Stiegl Brewery
All the fun for adults!
A short bus trip away from town
Salzburg's most popular beer
Sample beers at the end of the tour
If visiting a beer garden isn't enough for you, why not see how it's made? The Stiegl Brewery offers tours where you can see a number of exhibitions about beer making. And of course, you get to try some at the end of the tour!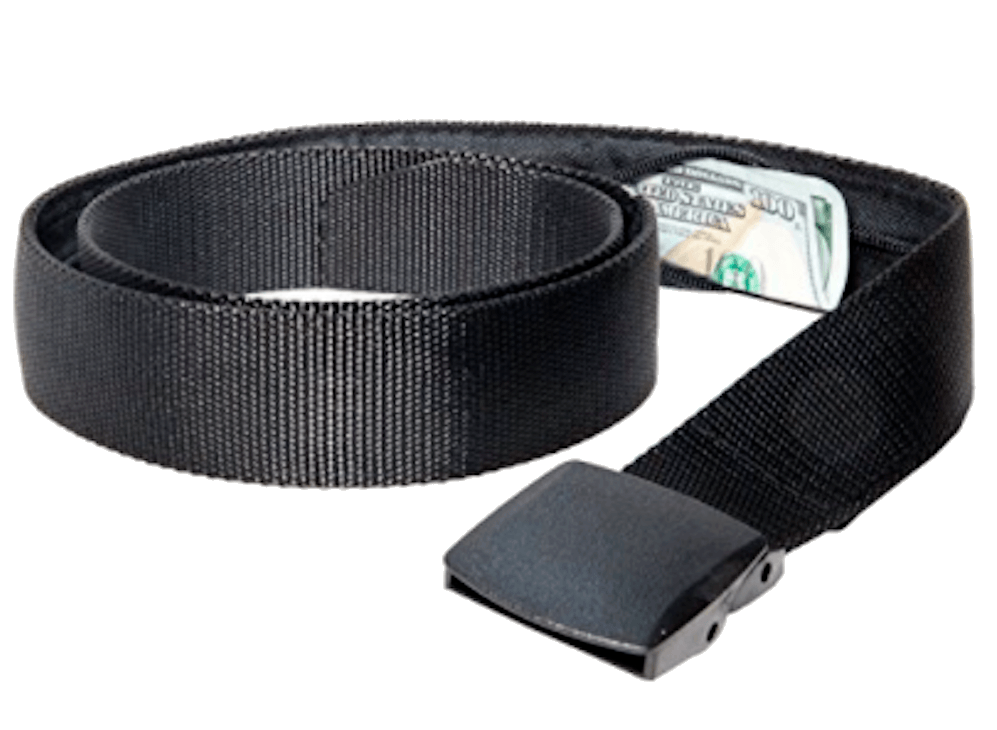 If you are traveling you should ALWAYS have emergency cash hidden on you! Security belts are great because they are affordable and can fit a ton of stuff in them (great for peace of mind!). Check out our favorite travel belt!
#24 – Toy Museum
Another great day out for kids
Largest collection of toys in Europe
Plenty of spaces to play
Set around three themes, games, experience, and fascination, the Toy Museum is another great place to take the kids in Salzburg. Be a race car driver on the Carrera track, or take slides between floors! There are themed activities depending on the season too!
#25 – Hangar 7
One of the best fun things to do in Salzburg!
Right next to Salzburg airport
Lots of aeronautical artefacts
Michelin Star restaurant on site
This is not your regular hangar. Of course, there are some aeronautical exhibits inside, but there are also F1, motorbike, and helicopter exhibitions. There's a Michelin Star restaurant too… but if that's out of your price range, you can always try the café!
Get the adrenaline flowing
Jump into deep natural pools
All safety equipment included
The hills are alive with the sound of… rushing water. Salzkammergut has more to it than just filming locations from the Sound of Music and canyoning is a great way to experience the area. Jump into natural pools and slide down natural chutes into refreshing cool water!
#27 – Mozart's Birthplace
Music lovers will adore this!
One of the most visited museums in the world
A Salzburg must see
See musical instruments that belonged to the man himself
We've already told you about Mozart's Residence. But before he moved there, this was his home (the family eventually moved as this house wasn't big enough). Find out about the composer's early life and see some of the first musical instruments he picked up.
#28 – Getreidergasse
A great thing to do in Salzburg if you love shopping
One of the best shopping streets in Salzburg
Runs through the heart of the Old Town
Some of the best places to eat and drink here
Want to go shopping on your trip to Salzburg? There's nowhere better than this romantic street which runs right through the Old City. Charming shops range from souvenir to designer, and there are a number of cafes to enjoy a strudel or a sachertorte.
#29 – Neugebäude
Home to the Salzburg Museum
The musical glockenspiel is amazing!
One of the museums on Mozartplatz
Although the art inside is certainly interesting, the musical glockenspiel is the thing that draws most tourists to the 'New Residence'. Shipped all the way from Antwerp in the 18th century, it plays musical numbers throughout the day!
#30 – St Peter's Abbey
Architecture fan? You'll love this
Home to the oldest library in Austria
Don't mix it up with Salzburg Cathedral
Admire Renaissance and Romanesque architecture
One of the most beautiful religious buildings in Austria, St Peter's Abbey has plenty of parts which are open to the public. Unfortunately, selective guided tours of the library mean you'll have to book long before. But if you're really interested, there's nothing to stop you!
#31 – Almkanal
One of the more unusual things to do in Salzburg
Huge network of underground medieval canals
Opened to explorers every September
Take a guided tour into the city's underbelly
If you want to see what Salzburg looks like from underneath, visit in September. That's when you can explore the depths of the Almkanal. It's a network of medieval canals that snake underneath the city. Book in advance, as tours fill up quickly!
Final Thoughts
So, that concludes our list of the best things to do in Salzburg. We hope that you've seen several things that you want to check out during your trip – whether it's historical and cultural attractions, cool outdoor locations, or just gorging yourself silly on schnitzel!
In fact, the most difficult thing will be fitting all the stuff that you want to do into your trip!
Whether you travel to Salzburg solo, with your partner, or with the family, you'll make great memories on your trip.
If you think we've missed anything off, let us know in the comments below.
***Disclaimer*** Some of the links in this post are affiliate links. This means that if you book your accommodation through the site, One Weird Globe will earn a small commission at no extra cost to you. Your support helps me keep the site going :)
Latest posts by Clair Ricketts
(see all)