Located in Queensland's far north, Cairns is a major gateway to both the Great Barrier Reef and the Daintree Rainforest of northern Australia! This makes it a popular attraction with visitors seeking to discover the best of Australia's natural attractions. The city itself has a very cosmopolitan vibe, with some interesting cultural highlights.
As quite a small city which is spread out along the coast, navigating the different areas can be tricky and takes some research. It's important to consider your own needs before diving right in and booking your accommodation.
That's why we've created this guide! We've figured out the seven best neighborhoods in Cairns and categorised them based on who they are best for.
So let's get started!
Quick Tips – Where to Stay in Cairns
Where to Stay in Cairns
Looking for a specific place to stay? These are our highest recommendations for places to stay in Cairns.
This cozy, bright, and modern BnB this everything you need to feel right at home in the heart of Cairns. Being a short walk to the downtown and the beach, this boutique-style apartment is the perfect place to base yourself out of while on holiday!
Located in Palm Cove, this hostel is the ultimate beach getaway for backpackers! There are fantastic social facilities on-site, and it is only a few steps away from the beach itself. It is a family-owned hostel, giving it a more welcoming atmosphere, and most rooms are fully air conditioned.
Best Budget Hotel in Cairns
This budget-friendly hotel is located right next to Cairns Railway Station, giving you easy access to most of the public transport options and major attractions in the area! Rooms are fairly basic but come fully air conditioned and with luxury toiletry packs. A complimentary buffet breakfast is provided.
Best Splurge Hotel in Cairns
This five star behemoth is truly the pinnacle of luxury in Cairns! It comes with the highest rooftop bar in the city – meaning the views are quite literally unbeatable. Their breakfast spread comes with Full English, American and buffet options, and the rooms utilise modern technology to optimise comfort.
Cairns 7 Best Neighborhoods to Stay in
Let's take a look, in more detail, at the seven best neighbourhoods in Cairns. Each caters to different interests, so be sure to pick the neighbourhood that's right for you.
Neighborhood #1 – Palm Cove
Best neighborhood in Cairns for your first time!
COOLEST thing to do in Palm Cove – head on a tour of the Great Barrier Reef, with many of them departing from Palm Cove
BEST place to visit in Palm Cove – visit Clifton Beach, a calmer alternative to the more popular beaches in the city centre
Though often regarded as a separate city, Palm Cove is well connected with Cairns and a fantastic choice for seeing all the best natural highlights in the area! Aside from the enormous beach, there are plenty of tours departing from Palm Cove into both the Great Barrier Reef and the rainforest.
Aside from these tours, Palm Cove also has some interesting cultural highlights! Staying here gives you a fantastic insight into the rural culture in Australia – as well as the local interactions with indigenous culture. For first time visitors, this gives you a fantastic overview of the Northern Queensland region.
More Awesome Things to do and see in Palm Cove
The Skyrail and Kuranda Scenic Rail connect Palm Cove with Kuranda, as well as with the luscious rainforest region

Palm Cove Beach itself has some fantastic facilities to keep visitors entertained, including sunbathing areas and jet ski hire

Hideaway Cove Beachfront Café is the main shop and cafe in town, specialising in organic produce and gluten-free food

There is only one pub in the town right in the centre – this is a great place to mingle with locals and enjoy a couple of beers

Sea Temple Resort & Spa open up their pool and spa facilities to tourists for a reasonable price
Pssst! Are you planning to scuba dive the Great Barrier Reef during your stay in Cairns? Without a doubt the best way to do this is via liveaboard. You can use this epic guide for choosing the Best Great Barrier Reef Liveaboard.
Best Air BnB in Palm Cove
Rather than putting you in the same old apartment blocks, this BnB is located in an actual resort! With 4 pools, a cafe, and a barbaque area, this is one of the most luxurious stays in all of Cairns. From the rooms you will even have views of the tropical garden!
Looking for something different? Check out our guide to party hostels in Australia!
Best Hostel Palm Cove
This cosy beach house is truly the epitome of coastal living in Northern Australia! With a laid back atmosphere to match, the rooms are bright and airy and the social facilities are frankly unbeatable. They offer discounted bike and scooter hire – as well as complimentary high speed WiFi throughout.
Best Budget Hotel in Palm Cove
This aparthotel is great if you want something a little more private. They also all come with a fully equipped kitchen – perfect if you want to save some money by self-catering during your stay! Apartments are fully air conditioned, and range from one bedroom to three bedrooms to suit your party size.
Best Splurge Hotel in Palm Cove
This gorgeous five star hotel is the ultimate coastal stay for those looking for a more luxurious experience! There are three swimming pools on-site, as well as a spa and hot tub which are both complimentary for guests. All rooms come with private balconies that overlook either the pool or the ocean.
Heading to Cairns? Save some money with our guide to the coolest hostels in Cairns!
Neighborhood #2 – Parramatta Park
Where to stay in Cairns close to everything!
COOLEST thing to do in Parramatta Park – take a train trip through the lush nature of the region on the Kuranda Scenic Railway departing from Cairns station
BEST place to visit in Parramatta Park – Blast from the Past is an intriguing motorbike museum with some fun exhibits
Parramatta Park is the area right next to Cairns Railway Station. This area is where most of the local and intercity buses depart, as well as the tourist-oriented train journeys! This makes it a great area for easily getting around all of the best neighborhoods not just within Cairns city but also further afield in Northern Queensland.
Parramatta Park is mostly a residential area, so it is lacking in tourist attractions. That being said, the restaurants and bars in the area have a much more local focus, allowing you to discover a more authentic side of local culture!
More Awesome Things to do and see in Parramatta Park
Direct Factory Outlets Cairns is a local shopping centre that has discounted brand outlets and chain restaurants

The Arthouse is located on the outskirts of Parramatta Park and hosts some intriguing local artists as well as acts touring from elsewhere in Australia

Catch a Barra are a local tour operator based in Parramatta Park that will take you out to the coast and teach you how to fish!

The simply named Casino is the main gambling establishment in the city – great if you want to chance your luck

Mama Coco is a true testament to the mealtime Australia excels in – brunch – with their fantastic egg-based dishes
Best Air BnB in Parramatta Park
If you are really looking for room to spread out, this luxurious and elegant BnB comes with 2 bedrooms and 2 baths! The property also has its very own swimming pool which is perfect for those wanting to layout and relax in that warn Cairns weather!
Best Hostel Parramatta Park
This gorgeous hostel is surrounded by tropical plant life – creating a truly unique atmosphere close to the rainforest! There is a pool on-site, and free pool towel hire is included. They also provide a simple, breads and spreads style breakfast every morning to set you up for the day ahead.
Australia is amazing! And the best hostels in Australia will blow you away!
Best Budget Hotel in Parramatta Park
Despite being a very budget-friendly pick, this hotel has actually been awarded three and a half stars – meaning you get to enjoy a little extra luxury during your stay! It is located right next to the train station, meaning you get easy access to all areas of the city.
Best Splurge Hotel in Parramatta Park
Another fantastic aparthotel, this one comes with a four star rating thanks to the little added extras you get during your stay here! There is a large outdoor pool which all guests are free to use, as well as a fantastic barbecue area where you can soak up the sun's rays during mealtimes.
The Best Travel Backpack EVER MADE!?!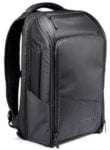 We are obsessed with backpacks – we've tried them all! And our favourite carry on backpack in the WORLD is the Nomatic Travel Backpack. This backpack has revolutionized the backpack industry and will change the way you travel forever :) Check it out here!
Neighborhood #3 – Central Business District
Where to stay in Cairns for nightlife!
COOLEST thing to do in CBD – enjoy the slides, monuments and pools at Cairns Esplanade Lagoon
BEST place to visit in CBD – Cairns Museum is the place to go if you want to learn about the history – both indigenous and European – of the area
The Central Business District is, as the name suggests, the most central neighborhood in Cairns and the main focus of its nightlife! Cairns isn't really a nightlife town (for the real parties, head down to the Gold Coast) but there are still some great bars and clubs – most of which are based in and around the CBD.
That aside, the Central Business District also houses all of the best museums and art galleries in the city! The streets are lined with fantastic restaurants, and despite being the city centre it still manages to maintain a somewhat laid-back atmosphere.
More Awesome Things to do and see in Central Business District
The Woolshed is the most popular nightclub in the city, with a rotating selection of DJs and great cocktails

If you want to save cash whilst still enjoying the nightlife available, the Downunder Bar have some fantastic special offers

Doongal Aboriginal Art Gallery is a small gallery dedicated to showing indigenous art – and even offering some pieces to purchase

Michaelmas Cay is the main beach area in the city – it's perfect for snorkelling, and there are some great tour operators lining the coast

Waterbar & Grill Steakhouse are the best place in the city for both steaks and seafood, with views across the Coral Sea
Best Air BnB in CBD
Right on top of all the best bars, restaurants, and night clubs downtown, this BnB has sweeping views of the entire city. After a long day and night of exploring the city and taking in the nightlife, there is no better place to relax than this BnB!
Best Hostel CBD
This hostel is located right next to the Esplanade Lagoon, giving you easy access to all of the main attractions! There is a rooftop bar and terrace where you can enjoy views across the Coral Sea. They have experienced tour guides and activity leaders hosting a number of events and social activities year-round.
Haven't Booked for Sydney? Read up on our favorite hostels in Sydney (for any budget)!
Best Budget Hotel in CBD
Only a short walk from the coast, this laid-back hotel comes with fantastic guest reviews thanks to their easy-going service and calm atmosphere! There is an outdoor saltwater swimming pool where you can unwind after a long day of exploring the area. A light breakfast is also included in the rate.
Best Splurge Hotel in CBD
This ultra-modern five star hotel is part of the Crystalbrook Collection – ensuring unbeatable levels of luxury! It is home to the highest rooftop bar in Cairns, giving you excellent views across the coastline. Rooms are well equipped with modern technology, and there is a modern fitness suite and spa.
Want to learn more about Cairns? These are the most AMAZING tours in Cairns!
Neighborhood #4 – Trinity Beach
Best neighborhood in Cairns for families!
COOLEST thing to do in Trinity Beach – discover some interesting indigenous cuisine with Bretts Outback Tasting Adventure
BEST place to visit in Trinity Beach – Trinity Beach is the main attraction in the area, with great facilities and coastal views
Roughly halfway between the Central Business District and Palm Cove, Trinity Beach is part of the Northern Beaches area of Cairns! This neighborhood has an easy-going atmosphere but is still well connected with the city centre and the airport. This makes it a great choice for families looking for a calm seaside getaway.
There are plenty of tour operators in the area – many of whom specialise in family travel! The beach is calm, but still busy enough to keep a fun atmosphere. It also has great equipment rental facilities, as well as some fantastic beachside dining options.
More Awesome Things to do and see in Trinity Beach
Trinity Beach Watersports offer the best activities on the beach, as well as equipment hire for those that are more experienced

Unwind from a long day of exploring the area at Shiatsu Healing, who offer a wide range of holistic therapies

Cairns 4WD Tours are based in the area and offer both on and off-road tours of the rainforest and wider North Queensland area

Trinity Beach Tavern offer some fantastic Australian barbecue right on the beach – we recommend the ribs!

If you want to sample the multicultural dining scene in the city, head to Bangkok Rose for some great Thai food
Best Air BnB in Trinity Beach
If you are looking for a truly unique stay, you will want to check out this dome bungalow on the beach! This capsule overlooking the water has its own boutique-style, sunny atmosphere, and 2 spacious bedrooms! Here you will have a vacation unlike any other!
Best Hotel for Backpackers Trinity Beach
There aren't any hostels in Trinity Beach, however, this three star aparthotel is a great option for those that are travelling as part of a large group! The apartments house up to six people each – though there are some that can accommodate slightly smaller groups. Free WiFi and parking are included.
Best Budget Hotel in Trinity Beach
If you want a little more privacy, this single apartment is a great offering slightly inland – making it one of the more budget-friendly choices in the notoriously expensive neighborhood! Bicycles are available for guests to use, and a full English breakfast is also available to those staying at this apartment.
Recommended Article: Looking for the best hostels in Melbourne? Check out our EPIC Guide!
Best Splurge Hotel in Trinity Beach
Another great aparthotel, Sea Change come with a five star rating ensuring unbeatable levels of service and quality facilities! Apartments are fully air conditioned and cleaned daily. There is a large outdoor swimming pool as well as a smaller hot tub style spa pool where you can unwind in the evenings.
Neighborhood #5 – Edge Hill
Where to stay in Cairns on a budget!
COOLEST thing to do in Edge Hill – hike through the Mount Whitfield Conservation Park for views across the city and rainforest
BEST place to visit in Edge Hill – Cairns Botanic Gardens are the best facility in the country for discovering native plantlife from the rainforests
Edge Hill is located a little more inland – making it one of the cheapest neighborhoods in the city! Budget-conscious travellers will be pleased to discover cheap and cheerful restaurants, bars and even souvenir shops. Accommodation options here also give you a little bit more for your money.
In terms of attractions, whilst it doesn't have the tourist infrastructure of the CBD, Edge Hill offers some mesmerising natural attractions – including the Mount Whitfield Conservation Park in the north! As a mostly residential area, it also has a more local feel with a very welcoming atmosphere.
More Awesome Things to do and see in Edge Hill
Rondo Theatre mostly showcase local theatrical talent, however, they also host visiting acts from elsewhere in Australia and New Zealand

Red Arrow Walk is the closest hiking trail to the centre of Edge Hill and is a great introduction for more inexperienced climbers

If you have a little more experience, head to the Blue Arrow Circuit – though you must remember to watch out for the spiders

Ozmosis Cafe Kitchen offer fantastic breakfasts to set you up for the day ahead – or brunches to refuel after all the hiking

Grab some delicious sushi at Haruka Japanese Cuisine – they also have reasonably priced dinner deals and sake
Best Air BnB in Edge Hill
Bringing together all the comfort of home with tropical living, this BnB will have you staying in a spacious and relaxing home with access to the onsite swimming pool and garden! You are sure to fall in love with its tropical atmosphere!
Best Hostel Edge Hill
Though located in Cairns North, Summer House is a little more inland and only a short walk away from Edge Hill! It comes with a fantastic pool area complete with sun loungers, flotation aids and hammocks. There is also a volleyball court, and a well-stocked bar offering drinks and snacks.
Byron Bay is great! Byron Bay's hostels are great too!
Best Budget Hotel in Edge Hill
Housed above one of the most popular pubs in the area, Nightcap is a great way to get to the heart of the community! Rooms are fairly small but come furnished in a modern style with cable television and WiFi. There is also full air-conditioning across the hotel and private parking spaces for guests.
Best Splurge Hotel in Edge Hill
A little closer to Mount Whitfield, Kookas Bed and Breakfast is a four star hotel with gorgeous views across the rainforest and mountains! There is a small outdoor pool, with a surrounding sun deck. A continental breakfast is provided every morning, which comes with vegetarian, vegan and gluten-free options.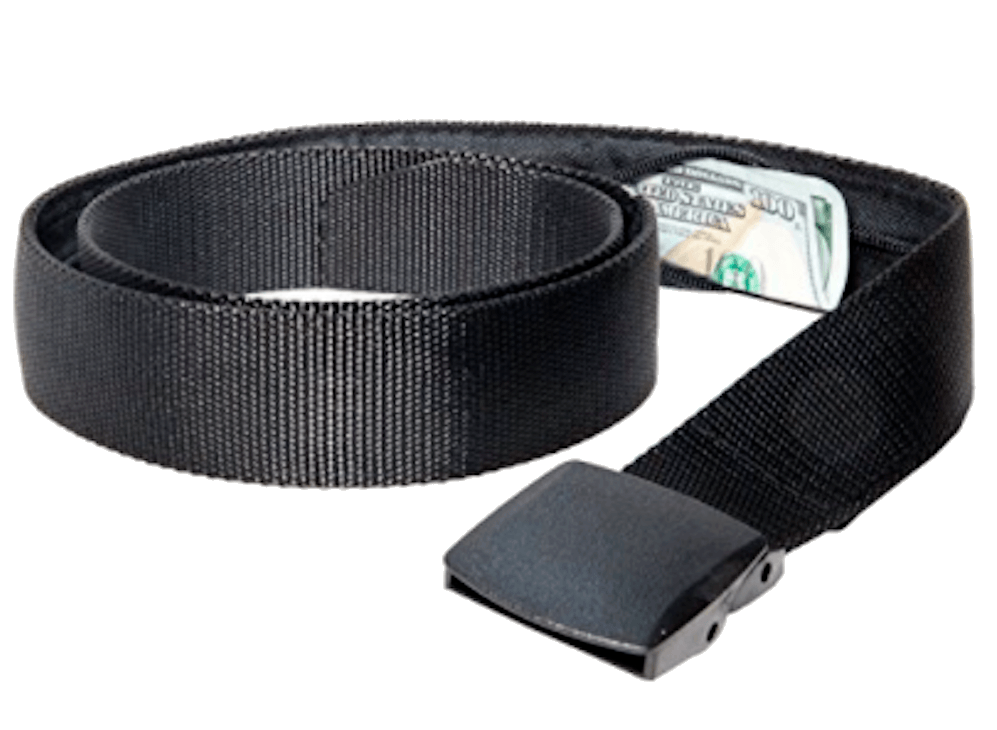 If you are traveling you should ALWAYS have emergency cash hidden on you! Security belts are great because they are affordable and can fit a ton of stuff in them (great for peace of mind!). Check out our favorite travel belt!
Neighborhood #6 – Cairns North
Best neighborhood in Cairns for couples!
COOLEST thing to do in Cairns North – try your hand at watersports – we recommend Southern Cross Parasailing
BEST place to visit in Cairns North – go shopping at Crackerbox Palace, offering some quirky gifts to take home
Cairns North is located right next to Edge Hill, however, it is based along the coast giving you easy access to the beach! It's coastal location does make it more expensive, but this is absolutely worth it for the fantastic facilities on offer. For this reason, Cairns North is a great choice for couples wanting a calm, coastal retreat.
As the closest beach neighborhood to the CBD (other than the CBD itself), it provides the best access to the city centre for those that want to stay away from the main tourist trail in the evenings! There are plenty of delicious restaurants all over the neighborhood, and some budget-friendly tour providers.
More Awesome Things to do and see in Cairns North
Cairns Ninebot Tours offer segway based tours through the city and surrounding nature areas – perfect if you want something more laid-back

Tobruk Memorial Pool is an olympic sized pool with great recreational and sporting facilities for visitors and locals alike

Our top pick for a date night restaurant is Charlie's On The Esplanade, offering great seafood and coastal views

For something easier going, try Blue Mango Cafe and Wine Bar for simple snacks and a great wine tasting menu
Best Air BnB in Cairns North
This sleek, sparkling clean and modern apartment is one of the best BnBs in Cairns to call home while exploring all of the sights of the city. Other than its relaxing vibes, this stay will also have you minutes away from strolling through the downtown!
Best Hostel Cairns North
This hostel is a little more upmarket than other offerings in the city – perfect if you are happy to splurge a little on added luxuries but still want the social atmosphere of a hostel! They offer fantastic private rooms, which are great picks for young couples that are on a strict budget.
Looking for the Party? We've got you covered with our guide to the best party hostels in Melbourne!
Best Budget Hotel in Cairns North
This simple guest house is perfect for those that want a more local experience as you get to live with a local whilst still enjoying your own private space! The property comes with free private parking facilities, as well as high speed WiFi access throughout. Both rooms have a private patio.
Best Splurge Hotel in Cairns North
Rated four and a half stars, Cairns Sheridan Hotel is our top pick for couples visiting the city! With luxurious suites, the hotel also includes a large outdoor pool and a well-equipped fitness suite. Rooms come with WiFi access and large en-suites with showers and luxury toilets.
Sydney is alive! And you'll find these party hostels have some of the best events around!
Neighborhood #7 – Kuranda
Best neighborhood in Cairns for rainforest!
COOLEST thing to do in Kuranda – Rainforestation Nature Park is a fantastic introduction to the area, with land and water tours of the forest itself
BEST place to visit in Kuranda – Kuranda Koala Gardens is a great zoo that also features crocodiles and kangaroos
Though a separate town, Kuranda is well connected to Cairns by the scenic railway. This railway is an attraction in its own right, providing many visitors with their first glimpses of the Australian rainforest! If you are more interested in bush than beaches, Kuranda is the place for you with plenty of rainforest attractions.
If you are new to the area, Rainforestation Nature Park is the most popular attraction that offers tours on amphibious vehicles! They also give you the opportunity to learn about indigenous culture with their Pamagirri Aboriginal Experience.
More Awesome Things to do and see in Kuranda
Barron Gorge National Park is a beautiful hiking area where you can spot the famous Barron Falls – a shuttle is also available

Australian Butterfly Sanctuary houses multiple different species of butterflies, which visitors are free to interact with

The Kuranda Markets are located close to the railway station and offer some fantastic souvenirs and indigenous crafts

Head to Frogs Restaurant, smack bang in the middle of Kuranda it has a fantastic atmosphere and quintessentially Australian menu
Best Air BnB in Kuranda
If you are looking to get more in touch with nature, this is the BnB for you! From its large balcony looking out over the jungle, you will see a wide range of animals simply passing by your home! With its relaxing atmosphere, there is no better place to experience Cairns!
Best Hotel for Backpackers Kuranda
Kuranda doesn't have any hostels, but Fairyland House is a local bed and breakfast that offers dorm-style accommodation for those on extreme budgets! They provide an á la carte breakfast every morning, and vegan options are available. The bathroom is shared, but large enough to accommodate this.
Need to save money? Check out the cheapest hostels in Sydney!
Best Budget Hotel in Kuranda
This African inspired lodge is a truly unique experience right in the heart of the rainforest! Rooms are decorated with traditional African fabrics, and there are coffee and tea making facilities available. There is also an outdoor pool with views across the on-site garden and the rainforest.
Best Holiday Home in Kuranda
There aren't any luxury hotels in Kuranada, but there are some great holiday homes for those that really want to splash the cash! Located on top of the nearby mountains, this holiday home has mesmerising views across Daintree Rainforest and even as far as Cairns itself. It also comes with a pool and hot tub.
Traveling on a budget? Have you seen our cheap hostel recommendations for Melbourne?
Final Thoughts on Where to Stay in Cairns?
As the gateway to both the rainforest and the Great Barrier Reef, it's no wonder Cairns is a major tourist destination in Northern Australia! Look beyond the main tourist trails, you will also find a culturally interesting destination with some great dining options.
For best area, we're going to go with Cairns North! It gives easy access to most other neighborhoods, but has a calmer atmosphere and a fantastic beach.
That being said, all of the areas mentioned in this guide have their benefits. We hope we have helped you plan your itinerary.
Did we miss something? Tell us in the comment section!
***Disclaimer*** Some of the links in this post are affiliate links. This means that if you book your accommodation through the site, One Weird Globe will earn a small commission at no extra cost to you. Your support helps me keep the site going :)
Latest posts by Aiden Higgins
(see all)