As Japan's second largest city, Yokohama is a great place to visit to learn about the country's recent history. It is also located just south of Tokyo and can be a great base for exploring the region if you are looking to save money or simply get away from the bustle of the larger city. The city expertly combines old with new, giving you a vibrant insight into the Japanese way of life.
Nevertheless, Yokohama is somewhat scattered and figuring out the best area to stay in can be tricky. That's where this guide comes in!
We've researched the many areas in Yokohama and come up with the best seven areas in the city to stay in based on what you are looking for.
So let's get started with a roundup of the best areas.
Quick Tips – Where to Stay in Yokohama
Where to Stay in Yokohama
Looking for a specific place to stay? These are our highest recommendations for places to stay in Yokohama.
Best Budget Hotel in Yokohama
Hotel Plumm is a budget-friendly hotel situated in Takashima that offers a sense of modern luxury, providing guests with an upscale experience at an affordable price.
Best Mid-range Hotel in Yokohama
First Hotel Kanazawa is a mid-range hotel offering guests a variety of modern facilities, such as a delicious restaurant, a cozy shared lounge, and a 24-hour front desk.
Best Luxury Hotel in Yokohama
Tokyu Hotel Kanazawa offers guests a relaxing, comfortable, and super lavish place to stay in Yokohama. This is largely due to its beautifully deluxe rooms, which boast luxurious beds and well-appointed en-suite bathrooms.
Yokohama 7 Best Neighborhoods to Stay in
Let's take a look, in more detail, at the seven best neighbourhoods in Yokohama. Each caters to different interests, so be sure to pick the neighbourhood that's right for you.
Neighborhood #1 – Minato Mirai 21
Best neighbourhood in Yokohama for your first time!
COOLEST thing to do in Minato Mirai 21 – take a tour around Yokohama Harbour with Yokohama Cruising
BEST place to visit in Minato Mirai 21 – head up to the Sky Garden in Yokohama Landmark for sweeping views across the city
Minato Mirai 21 is the main tourist area in Yokohama and serves as a great introduction to the city! The uber-modern landscape lets you take in the sights and sounds of modern Japan, and it is well connected to the rest of Yokohama. It is also a popular area with expats and serves as the business hub.
Aside from the skyscrapers and cruises, there are also plenty of great dining and shopping options. The region is packed with unique malls and quirky shopping streets that combine modern convenience with Japanese tradition!
More Awesome Things to do and see in Minato Mirai 21
Visit the most popular shopping and dining destination – the converted Red Brick Warehouse
Enjoy the rides at Cosmoworld – the most popular amusement park in Yokohama and a great meeting point
Discover native Asian wildlife at the Nogeyama Zoological Gardens
Check out modern artists from Japan and East Asia at the Yokohama Museum of Art
Learn about scientific innovation in Japan at the Mitsubishi Minatomirai Industrial Museum
Interested in Japan's maritime history? Head to Yokohama Port Museum. They also offer short sailing courses!
Discover a more traditional side of Japanese culture at the Narita-san Yokohama Branch Temple
Enjoy your stay in Yokohama! Check out our guide for what to do in Yokohama while you're there!
Best Budget Hotel in Minato Mirai
This hotel is big on providing extra perks for a good price! Guests are provided with a free buffet breakfast and Japanese green tea. For an additional charge, they also offer massage services and even laptop hire. An Italian restaurant is available on-site, and it is also only a short walk away from Chinatown.
Best Mid-range Hotel in Minato Mirai
We are sure the name Ninja house already caught your attention. This cozy traditional Japanese home located near the riverside guarantees you a comfortable and unique stay with its quirky design and relaxing atmosphere. Located just minutes away from all the best sights in Yokohama, Nija House is one of the best places to base yourself out of!
Best Luxury Hotel in Minato Mirai
The Royal Park Hotel boasts panoramic views across Yokohama from every room! There is a heated indoor pool, as well as a fitness centre, barber and even a photo studio. This hotel is the pinnacle of modern luxury. A complimentary American style breakfast is provided every morning.
Check This Out! Our complete guide to the most awesome places to visit in Japan.
Neighborhood #2 – Takashima
Where to stay in Yokohama close to everything!
COOLEST thing to do in Takashima – shop until you drop at Yokohama Bay Quarter – filled with luxury brands
BEST place to visit in Takashima – head to Anisong to enjoy a meal whilst staff in anime cosplay sing to you
Takashima is Yokohama's luxury district, set on its own island right in the city centre. It is packed with international brands, local boutiques and top-notch restaurants that will leave you salivating! The modern district is also filled with excellent hotels and very much caters to the upscale tourism market.
It is also where Yokohama Station is based. This central location gives you great access not just to the rest of Yokohama, but also further afield to Tokyo and Osaka! If you are looking to explore more of Japan whilst in the area, this is by far the best place to base yourself for easy access to public transport.
More Awesome Things to do and see in Takashima
Check out the latest innovations in car manufacturing at the Nissan global headquarters
Relax in luxury at the Yokohama Skyspa – complete with a wide range of holistic and spa therapies
Discover both modern and ancient pieces of pottery from Japan at the Miyagawa Kozan Makuzu Ware Museum
Try out some ice skating at the Bank of Yokohama Ice Arena
Sample some next level sushi, sashimi and other Japanese seafood at Hokkaidou Yokohama Nishiguchi
Head to the Tehran Quarter to discover the Iranian expat community and their impact on the culture of Yokohama
Best Budget Hotel in Takashima
Hotel Plumm is only a few minutes walk from Yokohama Station, making it ideally placed for quickly getting to your next destination. The rooms are designed with modern luxury in mind, making you feel like you are in an upscale hotel for the price of a budget hotel!
Best Mid-range Hotel in Takashima
A basic but modern hotel with all the facilities you would need for a comfortable stay in Yokohama, Sotetsu Fresa In is the perfect place to stay in Takashima. The hotel is also primely located in Takashima with plenty of cool bars and restaurants nearby the property.
Best Luxury Hotel in Takashima
This hotel brings the hospitality Sheraton are known for to Yokohama. It features a fitness centre, gym and hot tub, and there is a complimentary breakfast provided each morning. It boasts six restaurants and a very popular bar, as well as a fully stocked pastry store! Perfect if you're looking for a touch of luxury.
Editor's Note – Also! If you'll be in Osaka, you HAVE to check out our article about some of the coolest day trips from Osaka.
The Best Travel Backpack EVER MADE!?!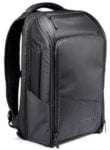 We are obsessed with backpacks – we've tried them all! And our favourite carry on backpack in the WORLD is the Nomatic Travel Backpack. This backpack has revolutionized the backpack industry and will change the way you travel forever :) Check it out here!
Neighborhood #3 – Kannai
Where to stay in Yokohama for nightlife!
COOLEST thing to do in Kannai – party at the wide range of themed bars and clubs around the area
BEST place to visit in Kannai – learn about the centuries-old silk weaving tradition in Japan at the Silk Museum
Kannai has two different sides – an easy-going region during the day with great cafés, and a bustling nightlife hotspot at night. This makes it an ideal destination for a variety of travellers – but for party goers in particular. It's well placed for you to dance the night away, and then ease the hangover with a great coffee in the morning!
It's also a great area to discover the many different cultures that have influenced Japan. Bordering Chinatown, Kannai features cuisines and boutiques from a variety of different international cultures. This area is truly Yokohama's cosmopolitan hub!
More Awesome Things to do and see in Kannai
Pick up some typical Japanese handicrafts from the stores on the Bashamichi Shopping Avenue
Learn about the history of television and film in Japan at the Broadcast Library, featuring artefacts from across the nation's history
Discover the turbulent history of Japan's seafarers and navy at the NYK Maritime Museum
Indulge in coffee and cuddles at the city's oldest cat café – NEKO-Cafe Leon
Enjoy live music throughout the night at Bar Bar Bar
Experience the local craft brewing scene at Living Craft Beer Bar – with a rotational menu of beers from across Japan
Best Budget Hotel in Kannai
Living up to its name, this hotel focuses on giving you the ultimate comfort for a good price. It is located right next to Kannai station – ideal for getting around the city! Rooms also come equipped with coffee machines, and there are free computers with high-speed internet available to all guests.
Best Mid-range Hotel in Kannai
A super modern hotel with pristine facilities, guests staying at Super Hotel Yokohama Kannai are sure to have a comfortable and clean stay. The hotel is also pretty huge, which means there are several room options available, making it a very versatile place to stay.
Best Luxury Hotel in Kannai
Though somewhat basic for a splurge hotel, Livemax Yokohama is particularly well reviewed by solo travellers. They offer single rooms with luxury touches allowing you to enjoy a splurge experience during a solo trip. It is also located right next to Chinatown!
Editor's Recommendation – If you are making a trip from Tokyo, you should definitely check out our guide of AMAZING day trips from Tokyo.
Neighborhood #4 – Kanazawa
Best neighbourhood in Yokohama for families!
COOLEST thing to do in Kanazawa – discover authentic Japanese culture by temple hopping around Kanazawa Hakkei
BEST place to visit in Kanazawa – check out native marine life at the Hakkeijima Sea Paradise
Kanazawa is a large suburb to the south of Yokohama and is perfect if you are looking for somewhere a little more peaceful to stay. The cultural attractions, as well as the aquarium and zoo, make it the ideal location for travelling with kids! The calm nature also prevents feeling overstimulated.
The wider area is known for containing some great, off-the-beaten-path cultural attractions – in particular, the many temples in the Hakkei area of Kanazawa. This is an excellent way to discover Japanese tradition and history without the bustle of the main tourist sights across the country.
More Awesome Things to do and see in Kanazawa
Try an authentic Japanese dining experience at Chiyomoto in Kanazawa Hakkei
Learn about the history of East Asia, and Japan's role in influencing the world, at the Bunko Museum
Enjoy a relaxing stroll through the bamboo trees and other native plant life on the Tenen Hiking Trail
Try out some watersports, or simply relax with a barbecue, in the Sea Park area of Kanazawa
Get up close to wildlife from across Japan and the rest of the world at Kanazawa Zoo
Discover local artists and get your creative juices flowing at the Asaba Art Square in the heart of Kanazawa
Best Budget Hotel in Kanazawa
This is the place to stay if you are looking for an authentic Japanese living experience! The building is registered as Tangible Cultural Property by the Japanese government, as it was once a popular restaurant. Traditional design has been maintained throughout, providing guests with an excellent cultural experience.
Best Mid-range Hotel in Kanazawa
You will find a selection of modernly designed facilities at First Hotel Kanazawa including a tasty restaurant, a shared lounge and a 24-hour front desk. First Hotel Kanazawa also has a fantastic location near top landmarks, including Seisonkaku Villa and the Nakamura Memorial Museum.
Best Luxury Hotel in Kanazawa
Each room at the Tokyu Hotel Kanazawa is equipped with super comfortable and deluxe beds, a boutique en-suite along with Japanese tea and coffee. The hotel also has fantastic shared facilities, including the tasty Marais d'Or restaurant along with a chic lounge bar.
Neighborhood #5 – Chinatown
Where to stay in Yokohama on a budget!
COOLEST thing to do in Chinatown – eat your way through various Chinese cuisines at the restaurants and street vendors in the area
BEST place to visit in Chinatown – discover Japan's obsession with American sports at the Yokohama Stadium
Most major cities have a Chinatown – and Yokohama's is located right in the centre of the city! This is a great place to get away from the high costs of the rest of the city and enjoy high-quality food and entertainment at good prices.
It is also great if you are wanting to learn about the connections between Japan and China, and how the Chinese migrant communities interact with the locals. The area is surrounded with important Yokohama monuments, making it a great place to base yourself for exploring the rest of the city!
More Awesome Things to do and see in Chinatown
Learn about the history of the media and propaganda in Japan at the Japanese Newspaper Museum
Discover how European and Asian cultures interact with each other at the Yokohama Eurasian Museum
View displays of over 1300 dolls from across the world and learn about their cultural significance in Japan at the Yokohama Doll Museum
Get great views over Chinatown and beyond from the Yokohama Marine Tower
Sample traditional Chinese tea culture at the Monkey Magic Tea House
Check out native marine life at the Yokohama Omoshiro Aquarium
Watch local performances at the Kanagawa Kenmin Hall
Best Budget Hotel in Chinatown
At the Room Inn Shanghai, there are a diverse number of rooms, all of which come with air conditioning, a desk area, a terrace with a city view along with a private en-suite. The hotel also has an authentic design with traditional paintings and decorations throughout.
Best Mid-range Hotel in Chinatown
Right in the heart of Chinatown, you will be spoiled for choice with things to do whilst staying at Rose Hotel. There is an outdoor pool during the summer months and a complimentary massage service for all guests! All rooms come with air con.
Best Luxury Hotel in Chinatown
On-site you will find beautifully deluxe rooms with huge windows offering city views. The hotel also offers a 24-hour front desk service, outdoor terrace with spectacular views along with a which lounge area.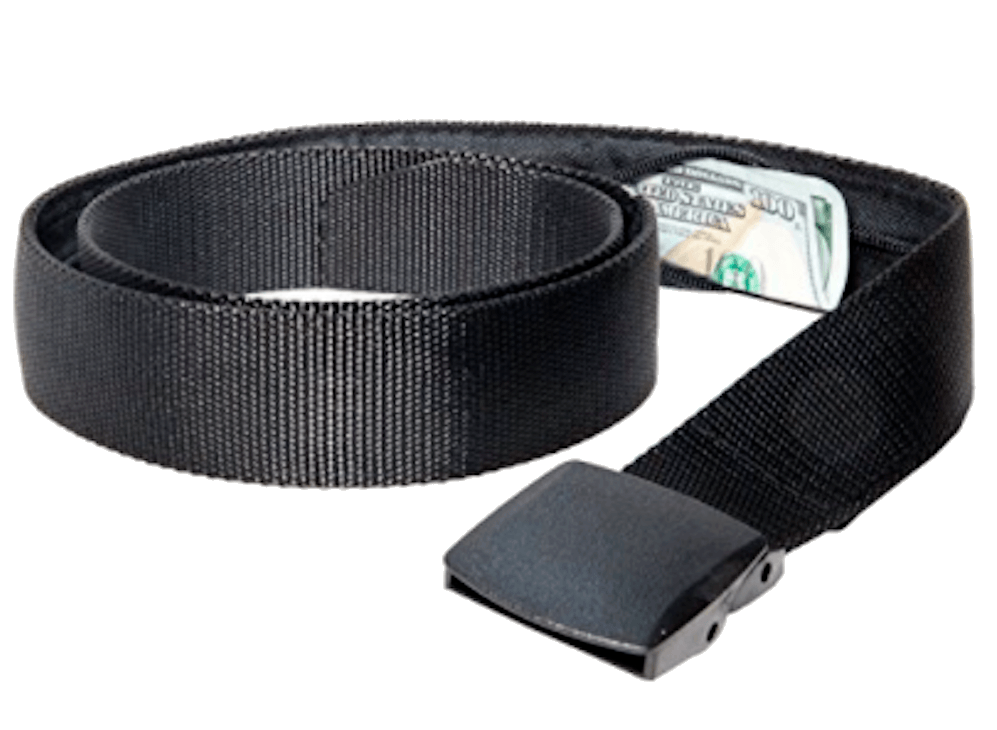 If you are traveling you should ALWAYS have emergency cash hidden on you! Security belts are great because they are affordable and can fit a ton of stuff in them (great for peace of mind!). Check out our favorite travel belt!
Neighborhood #6 – Motomachi
Best neighbourhood in Yokohama for couples!
COOLEST thing to do in Motomachi – shop at the variety of great boutiques in the area showcasing Japanese and International design
BEST place to visit in Motomachi – learn about Dr Hepburn – who transliterated Japanese kanji into Roman characters – at his memorial
Motomachi is Yokohama's stylish neighbourhood, filled with local boutiques, international stores and excellent handicrafts! Its location near Chinatown makes it a great base for discovering some of Yokohama's more alternative neighbourhoods.
It is also a little off the tourist track, giving it a more peaceful atmosphere with some great local attractions. The excellent shopping opportunities, calm restaurants and romantic vibe make it the perfect location for young couples visiting Yokohama! The neighbouring Yamate district also has some locations dedicated to Japan's relationship with the US, making it a vibrant expat hub.
More Awesome Things to do and see in Motomachi
Try your hand at some Japanese karaoke at Gate Yokohama
Learn about America's influence on Japan and the ongoing relationship between both countries at American Mountain Park
Pick up some bargain Japanese antiques at Kiya Antiques, close to Chinatown
Check out some of the bizarrely specific monuments in the area, including the monument to ice making and the cleaning industry memorial
Visit the Old British Navy Garrison to learn about how the allies fought Japan in the Second World War
Head to Harbour View Park for a spectacular sunset over Yokohama Harbour
Best Budget Hotel in Motomachi
Primely located near the center of Yokohama in the Motomachi neighborhood, ESCALE-YOKOHAMA is a great budget-friendly option for your stay in the city. On-site the hotel features a shared lounge, a cute garden area, and a 24-hour front desk.
Best Mid-range Hotel in Motomachi
Hotel Mielparque Yokohama is a modern hotel packed full of great facilities! On-site at the hotel, you will find both air conditioning and heating facilities, two tasty restaurants, and boutique rooms. Along with this, it also has a fantastic location just a short walk away from the Motomachi shopping area.
Best Luxury Hotel in Motomachi
Hotel New Grand is situated right on the waterfront giving you spectacular views across the harbour! The restaurants offer French and Italian cuisine prepared by highly skilled chefs. There is also a massage service, and a gift boutique on-site. Currency exchange and luggage facilities are also available.
P.S – Save a bit of cash in Tokyo with our EPIC guide to the coolest hostels in Tokyo!
Neighborhood #7 – Honmoku
Where to stay in Yokohama for a more relaxed visit!
COOLEST thing to do in Honmoku – take a horse ride through Negishi Forest Park
BEST place to visit in Honmoku – learn about historic transport in Yokohama at the Streetcar Museum
Honmoku is a surprisingly calm area despite being so close to the city centre and Chinatown. This makes it the ideal spot if you are looking for somewhere you can relax after a long day of exploring! By far, the most popular attractions in Honmoku are the many beautiful gardens and parks where you can spend hours soaking up the atmosphere.
It is also the area where the American military occupied during their time in Yokohama. This means it has plenty of historical attractions from Japan's post-war years, as well as great examples of modern architecture!
More Awesome Things to do and see in Honmoku
Visiting during the spring? Head to either Sankeien Gardens or Negishi Forest Park to witness the cherry blossoms
Head to the Tin Toy Museum for a unique insight into Japanese childhood's and the most popular small toys in the country
Take a walk around the grand houses in the area to check out some excellent examples of America's influence on Japanese architecture
Transport back in time at the Rinka-en Historical House – a replica of traditional Japanese homes.
Try some of Japan's best beef – including wagyu if you have the budget – at Charcoal Grill Green Ishikawacho
Best Budget Hotel in Honmoku
Another pretty basic, but well priced, option is Hotel Mirai. They offer economy rooms in the traditional Japanese futon style, and the great location keeps you connected to Honmoku, Chinatown and Kannai. The free high-speed WiFi is also great for digital nomads visiting Yokohama.
Best Mid-range Hotel in Honmoku
An ultra-modern and hip hotel in the heart of Honmoku, Grand Cave Yokohama is a great place to stay if you want stylish facilities but don't want to break the bank. The hotel offers a variety of room options with unique layouts, making it a great place to stay for a group of friends.
Best Luxury Hotel in Honmoku
The rooms at Rembrandt Style Yokohama Kannai have a relaxing atmosphere with simple but modern features along with bright decor and wood furnishings. The luxurious hotel also has an epic location within walking distance of some of Yokohama's most famous hotspots, including Chinatown, the Minato-Mirai area, and Yokohama Stadium.
Final Thoughts on Where to Stay in Yokohama?
Yokohama is a great way to experience Japanese city life away from the hustle and bustle of Tokyo. Like much of the country, it does a great job of combining modern life with traditions, allowing you to experience the two sides of Japan! It is also well connected, serving as a great base for exploring the country further.
For the best area, it has to be Chinatown! The great cuisine in the area is very budget friendly, as are the accommodation options, allowing you to offset some of the famously high costs of visiting Japan.
We hope this guide has helped you figure out where to stay in Japan's second city! There is something for everyone in Yokohama, so it's best to be based in the area that caters most to your needs.
Did we leave anything out? Let us know in the comments!
Editor's Note – No matter where you are traveling, you NEED to have great travel insurance. We have personally tested TONS of travel insurance companies, and can say without a doubt that World Nomads is the absolute best (and most affordable!). Fill out this form to get a quote for your trip to Yokohama!
***Disclaimer*** Some of the links in this post are affiliate links. This means that if you book your accommodation through the site, One Weird Globe will earn a small commission at no extra cost to you. Your support helps me keep the site going :)
Latest posts by Clair Ricketts
(see all)