Split is one of the most underrated cities in Europe. It has an amazing wealth of history, culture, architecture and art, and is where you'll find mouthwatering food and wine, and unparalleled natural beauty.
But there's more to Croatia than just Split. Outside the city, you'll find incredible views, gorgeous parks, and unbelievable historic sites. If you know where to look, that is.
That's why we put together this insider's guide to the 13 best day trips outside of Split. Written by our travel experts, this guide will help you decide exactly which towns and cities to visit as a day trip from Split.
We'll share with you our hidden gems and favourite places, covering everything from culture and history to nightlife and nature. We guarantee that after reading this guide you'll be able to pick your destinations with confidence and ease.
Get excited! Here are the 13 best day trips from Split.
Editor's note – Check out our 12 coolest hostels of Split and find a place to stay that suits your style!
Quick Answer: Best Day Trips from Split
Best Places to Stay in Split
Split is definitely one of the most interesting cities in Croatia. But unfortunately there are a lot of tourists that make their way here. Choosing wisely from the accommodation on offer means that you are going to be able to beat the crowds and stay in a part of town that's much more relaxed (and less touristy) than others!
•
Best Hostel in Split
•
Killer location in walking distance of historic sights
Colourful, cosy and comfy, this top hostel in Split provides pretty much everything you could need from a social hostel with shared accommodation. A locker (with a lock), sheets and even towels are provided free of charge. Staff here are friendly, and so are the guests!
Not finding the right hostel? Split has a selection of party hostels too!
•
Best Budget Hotel in Split
•
Close to the Riva waterfront
For a budget hotel in Split, this is definitely a cut above the rest. The decor in the rooms is calm and cool with neutral tones for a calm stay in the city. The rooms are actually self contained apartments complete with air conditioning, kitchenettes and all the things you could need for a comfortable stay.
•
Best Luxury Hotel in Split
•
This truly luxurious hotel in Split dates back to 1921 and comes complete with all the elegance and glam you could imagine. It's super close to the sea, meaning you're never too far from the Med, and it's also within easy walking distance of Diocletian's Palace. There's a high-end restaurant here, plus a swanky bar, to fit the ambience – and breakfast is free, too!
#1 – Best Day Trip from Split – Salona
Day Trips from Split by Train
Salona is easily accessed from Split by train. It takes approximately nine minutes to travel from the city to Salona making it a great day trip if you're short on time.
Situated at the base of the mountain northeast of Split, Salona was one of the largest towns of the Roman Empire. Following years of conflict, it was mostly destroyed and abandoned by its citizens in the seventh century.
Today, Salona is one of the most important archaeological sites in Croatia. It boasts a number of well-preserved ancient ruins including an amphitheatre, basilica and cemetery.
Upon arriving at the site, wander throughout these wonderous ruins. You'll feel as though you've jumped back in time as you explore what remains of this once very important town.
Before you leave, make sure you visit Tusculum. Built in the late-19th century by the site's architecture, this Roman-style drawing room features exhibits and displays that showcase the history of Salona.
The Best Travel Backpack EVER MADE!?!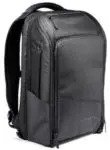 We are obsessed with backpacks – we've tried them all! And our favourite carry on backpack in the WORLD is the Nomatic Travel Backpack. This backpack has revolutionized the backpack industry and will change the way you travel forever :) Check it out here!
Located more than 50 kilometres north of Split is the city of Šibenik. If you choose to take this day trip by train, be prepared for the journey to last up to two and a half hours. But, the views along the way will make the time fly by!
Šibenik is home to a number of historic landmarks. The most famous of these landmarks is St. James' Cathedral. Built in the 15th and 16th centuries, St. James' Cathedral is constructed completed of interlocking stone slabs. It has a beautiful baptistery, statues of Adam and Eve, and 72 carvings of human heads belonging to sailors, merchants, peasants and passers-by.
Too hot to sightsee? You're in luck! Šibenik is one of the best places in Croatia to take a swim. The beaches are pristine with golden sand and shallow turquoise waters. They are also the perfect place to try your hand at picigin, an aquatic handball game that's extremely popular through the country!
#3 – Zagreb
Let's be honest, taking a day trip to Zagreb is for highly motivated and incredibly ambitious travelers. Trains run between the two cities twice a day and the journey can take from six to eight hours each way.
If you're going to try and take a day trip from Split to Zagreb we highly recommend that you add a night in the city or at the very least an overnight train (or two) to your itinerary. Because trying to jam all that travel and all those sights into just 24 hours is A LOT.
However, it can be done!
The capital and largest city in Croatia, Zagreb is full of charm, energy and life. It is divided into two distinct sections, Upper and Lower Towns, which are packed with history, cultural, culinary delights and religious attractions.
Upper Town is the old medieval core of the city. Here you'll find noteworthy sights like the Old Town Gate, Cathedral, and St. Mark's Church. It also boasts stunning views of Lower Town from Strossmayer's walkway, an outdoor space popular with artists and creatives in summer.
Lower Town is mostly where you'll find the city's business and commercial cores, as well as many spacious parks and luxurious restaurants.
Getting around Zagreb is fairly easy thanks to its well-developed and efficient transit system. Whether taking a trip from Split to Zagreb for one day or three, you'll be able to visit the various sites with relative ease.
Staying Safe in Split
While Split is super safe, no matter where you are traveling, you NEED to have great travel insurance. We have personally tested TONS of travel insurance companies, and World Nomads is our favorite (and most affordable!).
Fill out the form below to get a quote so you can have a stress-free time traveling around Croatia!
#4 – Kaštela
Romantic Day Trips from Split for Couples
Nestled between Split and Trogir are the seven ancient settlements that today make up charming Kaštela. Famous for its historic castles, fortified settlements and its incredible views, couples will love taking a romantic day trip from Split to Kaštela.
The easiest way to reach the villages of Kaštela is by car, although bus and train service is also available. The journey takes around 15 minutes and the views of the coast along the way are breathtaking.
The seafront walk that stretches across the seven villages isn't to be missed. Here you can meander along the shore and enjoy amazing views of the Adriatic. It extends through almost all of Kaštela and is a great way to see many of the towns' castles, churches, parks and landmarks, including Rušinac, the oldest fortress in Kaštel Lukšić, and Kaštilac, a unique fortress which was used as a location on Game of Thrones.
Before leaving Kaštela, make sure you visit Kaštel Štafilić to see the 1,500-year-old olive tree. Not only is it a protected natural monument, but it is a symbol of longevity, peace and the Mediterranean spirit.
Not sure what to do in Dubrovnik? We break it down in this guide to Dubrovnik!
Incredible views, rich history and vibrant nightlife are just a few of the reasons we think Hvar Island is a must-see for couples visiting Split.
There are three main cities on Hvar, Jelsa, Stari Grad, and Hvar City, all of which are easily reached by ferry or catamaran. The journey typically lasts between 90 minutes and two hours. Once on the island, you can either rely on buses to get around or self-drive.
Hvar is one of the most beautiful places in Croatia. Its natural scenery and lush landscape are made up of pristine beaches, crystal clear waters, rolling green hills and bright grey stone. One of the best ways to experience and appreciate the island is to head out into nature and take advantage of the many walking paths and hiking trails, before heading to the beach to rest and relax in the sun.
For history buffs, there's plenty to see. The Town Square in Hvar is one of the largest and most attractive in Croatia. It measures 4,500 square meters and dates back to the 13th-century. The city is also home to a towering fortress, a large Cathedral and many archaeological sites.
Although it was once a secluded hideaway, today the towns of Hvar are characterized by upscale hotels, fine dining and vibrant nightclubs. If you're looking for a little fun after dark, Hvar has a great variety of restaurants, bars and dance clubs to keep you thoroughly entertained.
Sitting between Hvar and the mainland is Brac Island. Home to two main towns, a day trip from Split to Brac is another great option for couples. Ferries run regularly throughout the day and the journey takes less than 50 minutes.
Zlatni Rat is far and away the most famous attraction on Brac Island. On the outskirt of the attractive and luxurious town of Bol, Zlatni Rat is 400 meters of golden land that juts out into the sea. It's the most photographed beach in all of Croatia thanks to its pristine white pebbles, lush pine trees and crystal clear blue waters. Grab a spot and enjoy a relaxing day of sunshine, sea air and stellar views.
Foodies will also love a day trip to Brac. This charming island is famous for its wine, cheese and domestic lamb dishes. Both of Brac's main towns are teeming with delicious restaurants, bistros, cellars and vineyards that will tease your taste buds and satisfy your appetites.
For an unforgettable view out over the island and the Adriatic, climb to the top of Vidova Gora, the highest peak on Brac.
Don't stop the party! Read up on Zagreb's best party hostels too!
Located over the border in Bosnia and Herzegovina is the city of Mostar. Although the journey can take up to 2.5 hours each way, a day trip from Split to Mostar is popular with travelers looking to get an additional stamp in their passport.
Thanks to Instagram and Pinterest, Mostar has recently gained a lot of attention for it's beautiful and historic Ottoman-style bridge, Stari Most.
Originally built in the 16th century, the bridge stood for 427 years before it was destroyed during the Croat-Bosniak War of the 1990s. It has since been rebuilt and is more beautiful than ever. Walk across the bridge and make your way to Lucki Most, a bridge a few hundred meters south, to get amazing snaps of this iconic Mostar sight.
If you're visiting in summer, don't be surprised to see locals taking a giant leap from the bridge into the river 21 meters below. Feeling adventurous? Get permission from the local diving club and take the plunge yourself! The water is a chilly 12 degrees Celcius, but what a rush!
Why are you visiting Rovinj? Find out where to stay in Rovinj based on what you want to do there!
Best known to Game of Thrones fans as King's Landing, the city of Dubrovnik is located just three hours south of Split by bus. It's steeped in history, culture, and boasts amazing cuisine and unbelievable views. It's no wonder this delightful city is nicknamed "the pearl of the Adriatic."
Old Town Dubrovnik is a labyrinth of winding streets and little alleys. One of the most fun things you can do is wander throughout the city uncovering its hidden gems and secret hideaways.
A must for anyone visiting the city is to walk the city walls. Stretching two kilometres around Dubrovnik, the city walls offer great views of both the town and the sea. Within the city walls, you'll have a chance to see famous Dubrovnik sights including Forts Minceta, Lawrence and Saint John's, as well as St. Luke's Tower.
Outside of the city centre, Dubrovnik boasts some of the best beaches in the country. Lapad and Banje beaches are both within walking distance of the old town and offer amazing views out over the Adriatic Sea. There's no better way to beat the heat than a trip to either of these gorgeous beaches.
Recommended Article! If you are visiting Croatia, check out our article about the coolest places to visit in Croatia!
Plitvice Lakes National Park is one of the most beautiful natural sights in all of Europe. A system of 16 interlocking lakes and waterfalls, this stunning national park is famous throughout the world for its vibrant turquoise waters and verdant emerald forests.
A day trip from Split to Plitvice Lakes National Park is a must for any hiking, trekking or outdoor enthusiast. The park is covered in a series of well-marked paths and trails for visitors of all fitness levels. These paths take you up, around, beside and even under all of the park's main attractions. You'll see towering waterfalls, turquoise lakes, cascades and babbling brooks.
Keep your camera at the ready as you walk through the park because you won't want to miss the chance to capture all of the beauty of this lush natural wonderland.

If you are traveling you should ALWAYS have emergency cash hidden on you! Security belts are great because they are affordable and can fit a ton of stuff in them (great for peace of mind!). Check out our favorite travel belt!
Best Day Trips from Split with Kids
Sitting high above Split is the mysterious and medieval Fortress of Klis. Fifteen minutes north, this is a great day trip from Split by car.
Klis Fortress dates all the way back to the 3rd century BC. It was originally used as a small stronghold before becoming a royal castle and fortress. It's a popular tourist attraction for history buffs, culture vultures, families, and fans of Game of Thrones, who will likely recognize it as the fictional city of Meereen.
Klis Fortress sits atop a limestone bluff that stands 385 meters at its tallest point. It has a number of narrow, grassy walkways that visitors can hike across and explore. Make sure you make your way around the whole of the fortress to take in the views from all sides.
Inside, there is a museum that details the history of the Fortress. Here you'll find exhibits and displays, as well as ancient swords and historic costumes.
Editor's Note – If you are visiting Hvar, you HAVE to check out our article about some of the most AMAZING places to stay and things to see in Hvar, Croatia!
Trogir is a historic harbour town on the Adriatic Coast. Not only is Trogir easy to get to by car or bus, but it's also just a 30-minute journey. That makes this charming city one of the easiest day trips from Split by car.
One of the best-preserved medieval towns in Europe, Trogir is an incredibly interesting city to wander throughout. The old part of the city is located on a small island, which can easily be explored in less than 30 minutes. See Trogir Cathedral, Cipiko Palace, and Kamerlengo Castle where you can climb up and circle the ancient city walls.
Switch gears in the afternoon and head west to Medena Beach. Approximately 4 kilometres outside of Trogir, Medena Beach is set on the Seget River. Fun for the whole family, here you'll find a long promenade and stretch of sand, as well as minigolf, ice cream, water sports, and plenty of bars and restaurants.
MUST READ! We've organized the best places to stay in Dubrovnik for all types of trips!
Krka National Park is spectacular and lush green space in central Dalmatia. A 60-90 minute journey by bus, a day trip from Split to Krka National Park is perfect for the whole family.
Covering a total area of 109 square kilometres, Krka National Park is one of the most beautiful parks in Croatia. It's a spacious, unaltered and protected area of land that is home to rich and varied flora and fauna.
A bird watcher's paradise, Krka National Park is home to more than 220 species of birds, from osprey and eagles to falcons and vultures. Birds of all shapes and sizes call this great park home.
One of the most beautiful areas of the park – and certainly the most popular – is Skradinski Buk. This massive natural pool of clear turquoise water stretches more than 400 meters and is home to 17 cascading waterfalls. Don't forget to bring your bathing suit! You won't want to miss the chance to swim and splash in this natural wonderland.
#13 – Omiš
Less than 30 minutes by bus south of Split is Omiš, the adventure capital of Croatia's south coast. Located where the Cetina canyon meets the Adriatic Sea, a day trip from Split to Omiš is perfect for anyone looking for a little action and excitement.
Ziplining, river rafting, canyoning and rock climbing are just a few of the things thrill seekers can do in Omiš. Fly through the air or navigate the rapids as you enjoy incredible views of the country, city and sea.
Outside of getting your adrenaline pumping, there's plenty to do in Omiš. The city boasts a number of historic and cultural activities including the Fortresses of Mirabella and Starigrad, a Franciscan Monastery, and a good variety of old churches.
Kids will love learning about Omiš' rich history of pirates and swashbucklers. Home to some of the most feared pirates on the Adriatic, the city hosts weekly pirate nights, tours, and lots of other activities that will keep your little ones thoroughly engaged.
Conclusion to the Best Day Trips from Split
There's a wealth of history, culture, mystery and more in the cities and towns surrounding Split. From ancient fortresses to natural wonders, you won't believe your eyes as you explore all that this incredible area has to offer.
If you're travelling by train, Split is connected to several key points throughout the country, including Zagreb and Šibenik. Although the train is often not as fast as the bus, the low ticket cost and great views of the villages, countryside and sea more than make up for the delay.
Travelling with children? No problem! There's a great variety of activities and attractions outside of Split that will thrill and delight kids of all ages. From heart-pounding ziplining to swimming in Krka Park, you and your family will be spoiled for choice.
Have we missed anything? Let us know in the comments below.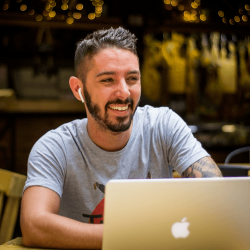 Latest posts by Aaron Radcliffe
(see all)