There are very few countries in the world with a history and culture as old and diverse as Croatia's. Starting from the Bronze Age and spanning through Roman Empire until it's independence in the early 1990s, Croatia has seen a fair amount of change that has shaped the country to what you see today.
You might think that Croatia is only known for it's tranquil, pristine islands in the south, but there are plenty of other attractions and landmarks that make this country worth visiting. We're here to tell you all about the best destinations in Croatia to make your vacation an unforgettable one!
Croatia is now a growing tourist destination with over an astounding one thousand islands, dozens of ancient medieval villages, and endless stunning natural landscapes! You will love the historic heritage and the beautiful beaches that will keep you returning to Croatia year after year.
Staying Safe in Croatia
Croatia is a relatively safe country to visit. Crime rates against tourists and amongst locals are rare, but petty crimes can still happen just like in every country. Pay attention to your personal items when traveling through busy areas or larger cities at night.
Road safety is one of the biggest corners tourists need to have when visiting Croatia. Many roads are narrow, unpaved, and poorly maintained, while safe driving laws are usually not enforced by the government. Take precaution when renting a car in Croatia, or simply when crossing the streets in the cities.
But while Croatia is very safe as a whole, no matter where you travel you absolutely NEED to have travel insurance.
Travel insurance is the best way to keep you and your belongings safe and secure while you are traveling abroad. We have personally tested TONS of travel insurance companies, and can say without a doubt that World Nomads is the absolute best (and most affordable!). Fill out the form below to get a quote :)
#1 – Krka National Park
A beautiful and scenic place to check out in Croatia
Over 800 species of plants

Swim next to waterfalls
Krka National Park is one most spectacular landmarks that have made Croatia famous for natural beauty. Although it's only 10-kilometers away from the city of Sibenik, Krka National Park feels as if you've stepped foot into a different world, with dozens of cascading waterfalls and bright, green forests!
Don't forget to pack your bathing suit, as you'll be able to swim in the picture perfect emerald pools beneath the glistening falls.
Krka Monastery is located on the riverbank of the Krka River in the park. This Serbian Orthodox is a delightful building that mixes Byzantine and Mediterranean architecture that you can explore alone or tour with a guide.
Visovac is a small island covered in tall pine trees that are located in the middle of the Krka River. A boat cruise down the river stops at Visovac, where you can visit an 18th-century monastery that's now a library and museum.
Roski Slap is a stunning attraction that's one of the most popular places to visit in the national park! Twelve waterfalls span over 450 meters wide and gush into tiered pools filled with sunbathers and swimmers.
Our Favorite Places to Stay in Krka National Park
#2 – Poreč
A great place to see in Croatia if you love architecture
Ancient Roman town

Dozens of beaches and swimming bays
The harbor resort town of Poreč may be over 2,000 years old, but's its still the biggest tourist attraction in all of Croatia! Situated on the Istrian Peninsular, Poreč remains one of the best preserved ancient towns, with ruins and homes still standing from the Roman Empire.
While you can spend your time wandering through the historic city center, most visitors come to Poreč for its stunning coastlines, lagoons, and caves.
The Eurphrasian Basilica is a breathtaking cathedral that dates back to the 6th-century. This UNESCO World Heritage Site is known for it's vivid and colorful mosaics, which line the floors, walls, and ceilings.
The Baredine Cave is a natural monument that takes visitors up 60-meters above ground to see hanging stalagmites in all sorts of shapes (look for the ones that resemble the leaning tower of Pisa or the Virgin Mary)!
Pical Beach is one of the many seaside beaches located on the coast of Poreč. The turf may be filled with more rocks than sand, but that doesn't stop sunbathers and tourists from enjoying the sun and warm waters.
Our Favorite Places to Stay in Poreč
Want your own villa? The coolest villas in Hvar will blow your mind…
#3 – Diocletian's Palace
2,000-year-old Ancient Roman palace

Feels like a city within a city
Located in the historic city center of Split, Diocletian's Palace is less like a residential palace and more like a sprawling fortress. Construction of the palace was started in the early 4th-century for the Roman Emperor Diocletian, so most of the buildings resemble different Roman structures.
The entire palace is barricaded by an intimidating 2-meter thick wall, and the best part about visiting these historic landmarks is that Diocletian's Palace is that it's entirely free!
The St. Duje Cathedral is the towering cathedral in the center of Peristyle square and was built almost 1,200 years after Diocletian died. Climb to the top of the bell tower for an astounding 360-degree view of the entire palace below you.
Jupiter's Temple was originally built for Diocletian's father, but now contains the crypts of Split's archbishops. There is a small fountain in the center of the Temple, where you can toss in a coin for good luck!
Egyptian Sphinxes are located throughout the palace. While there were originally dozens of sphinxes from Egyptian Pharaoh Thutmose III, only three have remained which makes for a fun scavenger hunt around the palace.
Our Favorite Places to Stay in Diocletian's Palace
The Best Travel Backpack EVER MADE!?!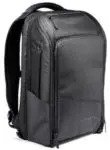 We are obsessed with backpacks – we've tried them all! And our favourite carry on backpack in the WORLD is the Nomatic Travel Backpack. This backpack has revolutionized the backpack industry and will change the way you travel forever :) Check it out here!
#4 – Pula
One of the more unique places to visit in Croatia!
Dozens of Roman buildings and ruins

Home to international festivals and concerts
If you've ever wanted to see the Roman Colosseum but haven't it over to Italy, than Pula has something for you! This beachside town has some of the best preserved ancient ruins in any country outside of Italy including the Pula Arena, a Roman amphitheater that identically resembles the Colosseum!
Even the cuisine in Pula is heavily influenced by the Italians, so you can know you're eating authentic pizza, delicious pasta, and fresh seafood!
Pula Arena is the biggest attraction in Pula and is the last remaining Roman amphitheater with four preserved walls. Built between 27 AD – 68 AD, the arena is now mostly used for festivals and concerts.
Temple of Augustus is a 20-meter high stone temple dedicated to Augustus Caesar. Built on a high podium, the temple is supported by four thick, Roman columns, and is now used as a museum for stone and marble ruins.
Arch of the Sergii is an ancient arched gate that dates all the way back to 29 BC! It was built for three brothers of the Sergii family, who fought during the Battle of Actium.
Our Favorite Places to Stay in Pula
#5 – Kornati Archipelago
View fossils, caves, and rocks of the islands

Beautiful diving spots
The dense archipelago of the Stomorski Islands is a uniquely uninhabited string of over 89 islands in the Mediterranean sea. Protected by the Nacionalni Park Kornati, there are no residents or villages of the islands, which makes for a peaceful, serene retreat away from the hustle of the Croatian cities.
What's most strange about the archipelago is that almost every island is named after something completely vulgar and obscene! Don't forget to bring your Croatian dictionary with you if you want to translate the silly names!
Nacionalni Park Kornati is a national park that encompasses the Kornati Archipelago. The park actually includes an additional 30 islands, but are way too small to visit.
Diving in the Adriatic Sea between the different islands shows a vast undersea world of tunnels and reefs to any diver that explores its depths. Each of the dive spots can only be accessible by boat, which means you'll likely have miles of water to yourself!
Sea restaurants serve some of the freshest seafood around! Most can only be accessed by boat, where you can dock at the restaurants to enjoy a cold beer and freshly grilled fish of the day.
Further Reading – Have you checked out our article about some of the best day trips from Split?
#6 – Šibenik
One of the oldest Croatian towns

Explore several fortresses and war age monuments
After exploring the islands of the Kornati Archipelago, head to the charming coastal town of Šibenik. Because of its war-torn history with the Venetian Republic, the Great Austro-Hungarian War, and the Croatian War of Independence, Šibenik is home to several fortresses that can now be toured for a glimpse into its lengthy heritage.
This medieval town is perfect for a day trip, or even a weekend visit in between island hopping down the Croatian coast!
Cathedral of St. James is a UNESCO World Heritage Site and a 15-century cathedral and looms over the town of Šibenik. The outside of the cathedral is ornately carved and is equally as impressive as its impressive interior.
St. Nicholas Fortress was originally built in the 16th-century to ward off Turkish naval ships from entering the country. Adorned with over 32 cannons, the fortress was known for protecting Šibenik throughout different battles and sea-bound enemies.
St. Michael's Fortress is located directly in the city center atop the highest hill in Šibenik, and is protected by a thick, concrete wall. It's now used for festivals, concerts, and events.
Our Favorite Places to Stay in Šibenik
Not finding the right hostel? Zagreb has a selection of party hostels too!
#7 – Plitvice Lakes National Park
Possible one of the most beautiful places to see in Croatia
UNESCO World Heritage Site

Croatia's first national park
Nature lover's and outdoor enthusiasts cannot miss a visit to the Plitvice Lakes National Park! Set in the deep woodlands next to coasts, the national park is made up of 16 emerald lakes connected by dozens of flowing waterfalls.
The park is known for its tufa limestones, which create barriers that allow streams of mineral-rich waters to flow through them, therefore, creating the falls and glistening lakes. Take one look at the magnificent landscape and you'll see why the Plitvice Lakes National Parks is considered a European national wonder.
Veliki Slap is the first and largest waterfall you'll see when walking through Plitvice Lakes National Park. Come as early as possible to have the boardwalk next to the waterfall all to yourself!
Gradinsko Lake is one of the larger lakes in the upper lakes section in the park, where visitors can take a free ferry ride across its pristine waters.
Hike on one of the six provided trials through the park. If you're looking to spend the whole day hiking, take the H trial which loops around the park and takes roughly seven hours to complete. It's just the right amount of time to see everything the park has to offer!
Our Favorite Places to Stay in Plitvice Lakes National Park
Want to see all of Rovinj? Get started with accommodation in Rovinj' best neighborhoods!
#8 – Rijeka
The third largest city in Croatia

Home to Croatia's Carnivale festival
Rijeka may be overlooked in favor of the larger more touristy cities of Split and Zagreb, but its a city full of charm and history that's worth a few days of exploration.
This port city is thriving with daily Croatian life, from the bustling fish and farmers markets to the student-lined shopping and cafe promenades. Although the city may not be on your itinerary when driving through Croatia, add it to your itinerary and get lost in the magic that is Rijeka.
The Rijeka Fish Market is the oldest market in the city. Because of it's proximity to the harbor and ocean, Rijeka is overflowing with every type of seafood imaginable. Come early to see the restaurant owners hawking for the main catch of the day.
Korzo is the main promenade that leads through the Rijeka city center. This pedestrianized street is filled with cafes, restaurants, and bars for every appetite. Also known as the heart of Rijeka nightlife, Korzo comes alive at night with young locals looking for a fun night out.
St.Vitus Cathedral is a Romanesque cathedral and the main attraction in the city. Its stunning rotunda is a unique architectural distinction compared to other Croatian churches and cathedrals.
Our Favorite Places to Stay in Rijeka
Once you've booked, check what there is to do in Dubrovnik!
#9 – Brijuni Islands
An awesome place to visit in Croatia for half a day!
Stay and explore uninhabited islands

Home to ancient fortresses and castles
Located in the middle of the Adriatic Sea, the 12 Brijuni Islands make for a perfect day retreat for locals and tourists alike! Some islands are covered in a rich, dense forest of oak and laurel trees, while other islands are open meadows scattered with vivid flowers and poppies.
They're easy to reach by boat or ferry from the mainland, which means you'll have the chance to explore them all in a day!
Veliki is the largest of the Brijuni Islands at 5.6 square kilometers wide. Although it was an ancient settlement during the Bronze Age, it's now an uninhabited island full of fortresses and villas just waiting to be explored.
Mali is the second largest island and is also completely uninhabited. The main attraction on Mali is the 19th-century fortress that was used by the Austrians to protect their navy port that was docked.
Dinosaur footprints can be found all over the island of Veliki! Over 200 footprints dating back to the Cretaceous Period can be found in the Brijuni Cretaceous Park.
Our Favorite Places to Stay in Brijuni Islands
#10 – Mljet Island
Greenest island in Croatia

Explore old ruins
A short ferry ride from Dubrovnik drops you off at the lush island of Mljet! Over 80% of the island is covered in a dense pine forest, which makes Mljet a natural wonder that remains a tranquil oasis away from the flock of tourists.
Legend has it that Odysseus even lived on Mljet for over seven years, after being captivated by its beauty. Spend your afternoon swimming in the clear lakes or exploring the ancient history caves left by Odysseus!
Mljet National Park takes up a large chunk of Northern Mljet and includes the two pristine saltwater lakes of Veliko and Malo Jezero. While you'll find the majority of tourists in the park, it's still an untouched landscape worth exploring.
Melita is a tiny island in the middle of Veliko Lake. Take a boat to the island and explore the 12th-century monastery that stands proudly on the edge of the island.
The Roman Palace of Palace was built at the beginning of the 5th-century and is an ancient ruin site on Mljet.
Our Favorite Places to Stay in Mljet Island

If you are traveling you should ALWAYS have emergency cash hidden on you! Security belts are great because they are affordable and can fit a ton of stuff in them (great for peace of mind!). Check out our favorite travel belt!
Recommended reading – The 7 Best Neighborhoods in Hvar, Croatia (for all budgets!).
#11 – Salona
A nice non-touristy place to visit in Croatia
Took several centuries to build

The modern town is now called Solin
5-kilometers north of Split lies the ancient Roman ruins of Salona. Most notable as the birthplace of Emporer Diocletian, Salona was once the ruling capital of Dalmatia, which can be seen from the city's towering walls and impressive towers and forums.
This site is really off the beaten path and usually never crowded with tourists, even during the busy season. If you rented a car, you should have no problem visiting here. It's a fabulous place to explore a slice of Croatian history in peace.
The amphitheater was the site of many gladiator battles, and could originally seat over 15,000 guests. You can even visit the on-site cemetery which used to house the bodies of the gladiators who violently died during the battle.
The Hollow Church ruins may just seem like a pile of stones and rubble, but it was crucial to Croatian history. Originally known as the Basilica of Saint Peter and Moses, King Zvonimir was crowned king in the church in 1076.
The Jardro River flows through the city of Salona but continues on for another 4-kilometers. It was the original source of the fresh water supply the ancient city due to its pure, high-quality water levels.
P.S. – Save a bit of cash in Split with our EPIC guide to the best hostels in Split!
#12 – Vukovar
A fascinating educational place to visit in Croatia
The site of the Battle of Vukovar

Historic, rebuilt city
Nestled next to the Serbian border, Vukovar is Croatia's largest port city that sits on the Danube River. Vukovar has a tumultuous history and was once a thriving, elegant city before it was severely damaged during the Croatian War of Independence in 1991.
It was notably one of the most destructive sieges in all of Europe since World War II. Vukovar is on the rise and once again trying to regain the power it had before the battle and is an interesting place to learn more about Croatian history.
Vučedol Culture Museum details the importance that Vukovar and the Vučedol people had on Croatia and Europe throughout history. You'll find plenty of exhibits and installations about Vukovar during its age of power.
Eltz Castle is an 18th-century manor that was destroyed during the Croatian War of Independence but was completely rebuilt and restored in 2014. It's now a museum that has artifacts from the Bronze age all the way to the present day.
Vukovar Hospital 1991 is a somber multimedia museum dedicated to the tragic battle in 1991. From video projections to recreated buildings and shelters, the hospital is a bleak view into Vukovar history.
Our Favorite Places to Stay in Vukovar
#13 – Zagreb
The capital of Croatia with 800,000 residents

City life mixed with gothic and Roman architecture
No visit to Croatia would be complete without visiting the vibrant, historic capital of Zagreb. Although the city dates back to the Roman Empire, it has since transformed into a modern metropolis while staying true to his historical roots.
You'll find trendy restaurants and contemporary boutiques dotting the cobblestone alleys, with vivid street murals painted on the walls. Zagreb is an emerging city with something for every type of visitor!
Dolac Market is a traditional Croatian open-air market that sells fresh produce and meats from small farmers all over the country. Definitely, do not miss sampling the sir i vrhnje, a locally made cheese cream treat.
Mirogoj Cemetary is a gorgeous tree-lined cemetery smack in the middle of the city. It contains the final resting places of many popular Croatian writers, poets, and artists within its gates.
Museum of Broken Relationships is a bizarre museum with thousands of mementos, gifts, and love letters from past romantic relationships.
Our Favorite Places to Stay in Zagreb
#14 – Hvar Town
A great place to visit Croatia at night
Wealthy, posh resort port

A short ferry ride from Split
Drawing in over 20,000 visitors a day, the picturesque village of Hvar Town attracts a posh and affluent crowd looking to relax in luxury. Home to some of Croatia's most upscale resorts and restaurants, Hvar Town brings the Island of Hvar to life.
If you're looking to watch expensive yachts set sail into the sunset or hoping to catch a glimpse of a celebrity, then Hvar town is where it all goes down!
Fortica is situated high in the hills and overlooks the glamorous city center below. This medieval castle is over 2,500 years old and now houses a museum and outdoor cafe.
Trg Sv Stejpana is a giant plaza that was once the heart of old Hvar Town. It's now lined with tons of cafes and restaurants perfect for an evening drink or people watching.
Franciscan Monastery and Church of Our Lady of Mercy is a 15th-century church dedicated to the Virgin Mary. The altars on the inside are grand, and the oversized Last Supper painting is worth visiting.
Our Favorite Places to Stay in Hvar Town
Not finding the right hostel? Hvar has a selection of party hostels too!
#15 – Zlatni Rat Beach
Many tourists and holiday visitors

Unusually shaped beach
Situated on the Croatian coastline of Brač is the tranquil oasis of Zlatni Rat Beach. Known as the "Golden Horn", this beach is dissected by a cluster of green, pine trees, giving it a unique pointy shape. Bring a picnic or purchase snacks at one of the many stalls lining the beach for an afternoon treat.
The waters are perfectly warm and the sand is golden, which makes Zlatni Rat Beach the perfect place to lay back and enjoy the warm Croatian sunshine.
Windsurfing is particularly popular at this Zlatni Rat Beach. You'll find several windsurfing schools and equipment rental shops directly on the beach. If you prefer other water sports, then kayaks, paddle boards, and jet skis can also be rented.
Swimming in the warm waters is the best way to enjoy the beach. There are lifeguards on duty and the waves are calm enough for the whole family to take a dip!
#16 – Trogir
UNESCO World Heritage Site
Mixing baroque, Romanesque, and Renaissance architecture, the quaint town of Trogir is the perfect place to spend a summer's evening in Croatia. Trogir is actually located on a small island connected by bridge to Čiovo Island and is completely contained within ancient medieval walls.
Besides its outstanding heritage, Trogir is a bustling nightlife area attracting young Croatians and tourists looking for affordable snacks and drinks.
Kamerlengo is a medieval fortress built in the 1400s as a way to defend the land from the Turks. During the summer, Kamerlengo is used as an outdoor movie theater and grounds for music festivals and performances.
The Riva is a beautifully landscaped promenade that lines the harbor of Trogir. You'll find plenty of visitors dining and people watching at the outdoor cafes overlooking the Riva.
Trogir Market is a bustling outdoor farmers market where you can buy locally sourced honey, wine, olives, and other snacks to take back home. There is also an open-air fish market if you're looking for freshly caught seafood!
Our Favorite Places to Stay in Trogir
Will you also visit Dubrovnik? Check out where we like to stay in Dubrovnik!
#17 – Risnjak National Park
One of the most underrated places to visit in Croatia
15-kilometers from the sea

Several mountain peaks for hiking
If you're looking to get away from the busy islands and bustling cities of Croatia, then head to the virtually unknown Risnjak National Park.
Perched in the mountainous range of Groski kotar, Risjak National Park is a small but stunning ecological zone with plenty of outdoor activities for every type of adventurer!
Mount Risnjak is the highest peak in the park at 1,528-meters high. Hiking is the only way to climb to the summit and is an intermediate trail starting at Gornje Jelenje. For an easier hike, go through the educational path of Leska, which is only 4.5-kilometers long.
Source of Kupa is a cobalt blue pool nestled in the middle of the lowest point of Risnjak National Park. It's over 80-meters deep and can be accessed by trail from Razioge village.
Fly fishing over the Kupa is a great way to pass the time in the park. You'll need a permit from the main office, but it's a unique activity that's not available in any other national park in Croatia!
#18 – Walls of Dubrovnik
Possibly one of the most important places to visit in Croatia
Explore ancient forts and museums

Surrounds the historic old city center
The ancient, stone walls of Dubrovnik are one of the most prominent landmarks in all of Croatia. Spanning almost 2,000 meters long, the double-lined walls is a protected, impressive structure that has preserved the city center through thousands of years. Also – if you'll be in this area, you HAVE to check out our article about some of the other best day trips from Dubrovnik.
There are over six fortresses within the walls of Dubrovnik, each with varying designs of Renaissance, Gothic, and Baroque architecture. Game of Thrones fans might also recognize the old town as the location of the infamous King's Landing! Also – if you are staying in Dubrovnik, you should check out our post about the best hostels in Dubrovnik.
The Land Gates are four city gates that acted as entrances to the old town inside the walls Each of the gates are connected to stone bridges, which stretch over the deeply dug moats surrounding the walls.
Minčeta Tower is a 15th-century fort that looms over the northwestern part of the old town. Its one of the main iconic landmarks of Dubrovnik and offers a breathtaking birds-eye view of the city.
Fort Bokar is a two-story cylindrical building that was one of the main points of defense against the Turkish. Built alongside the Minčeta Tower, Fort Bokar is perched on a steep cliff over the ocean.
Our Favorite Places to Stay in Walls of Dubrovnik
#19 – Zadar
Underrated coastal city

Less touristy and congested than other cities
Famously known as the oldest city in Croatia, Zadar has settlements that date back to the Stone Age! It's long and complicated history has put Zadar on the map as one of the most unique cities on the coast.
It has now been transformed into a trendy district full of artists, students, and backpackers looking to explore the overlooked attractions. Its central location makes it a perfect jumping off point for exploring the northern capital of Zagreb or the southern Dalmatia Islands.
The Sea Organ is a stunning art installation of underwater pipes that burst out with a harmonic sound when hit with the ocean waves. It's certainly a unique site to hear the ocean play a musical instrument!
Monument of the Sun is a circular solar-powered dance floor that lights up the Zadar night when the sun goes down. The colorful patterns illuminate and twinkle along with the sounds from the neighboring Sea Organ.
Church of St. Donatus is a 9th-century church that is now mostly used for concerts thanks to the booming acoustics caused by the stunning arched dome of the ceiling.
Our Favorite Places to Stay in Zadar
#20 – Susak Island
An unknown (but awesome) place to see in Croatia!
Hidden Island with few visitors

Several wineries and wine cellars
Unlike the busy backpacker islands scattered throughout the Adriatic coast, Susak is a relatively unknown retreat. There are very few monuments or attractions on the island, which makes it a desirable hot spot away from the cities.
With only one village, Susak is a quiet place where visitors can enjoy it's yellow sand beaches and forested hiking trails. If you're a wine aficionado, then you'll be pleased to know that the main industry on Susak are vineyards!
Gornje Selo is the one and the only village on the island, filled with tiny narrow streets and stone dwellings. Most of the inhabitants are foreigners from the United States!
Veli Buoh is a long stretch of sandy beach with warm, shallow waters to soak in. While it's just a short walk from the village, it still remains empty and tourist-free even during the summer months.
Lighthouse on Garba is a small lighthouse that is perched on the highest hill on Susak. It's just a 30-minute walk to the top where you'll be rewarded with panoramic views over the entire island.
Our Favorite Places to Stay in Susak Island
#21 – Krk Island
Attracts 500,000 visitors annually

Most visited Island in the Adriatic
The biggest island in the Adriatic Sea is none other than the famous Krk Island! Its northern location makes it one of the most visited islands for Europeans, thanks to its proximity to the mainland border.
Whether you're looking for quaint, charming villages, white sandy beaches, or even buzzing nightlife, Krk has it all. It's a wonderful place to start your Croatian holiday, as it has a little bit of everything for every type of tourist!
Biserujka is a 13-meters long cave filled with shaped stalactites and stalagmites. If you can't find the cave entrance, look behind the old non-descript house in the village of Rudine!
Krk Harbor is the heart of Krk's nightlife. With plenty of restaurants, bars, and nightclubs, you can easily spend all night hitting up the bumping beachside venues until the early morning hours.
Malinska is a small bay on the north side of Krk located near the Rijeka airport. It's quaint but the busy marina is lined with cute cafes and restaurants where you can easily spend the afternoon lounging.
Our Favorite Places to Stay in Krk Island
Croatia is slowly becoming more and more popular, thanks to it's hidden islands and beaches, historic Roman architecture, and ancient medieval towns. The majority of the country remains relatively unexplored and unchanged by the influx of tourists, which makes for an unforgettable journey that you can finally check off your bucket list! Get out there and explore the beauty of Croatia!
***Disclaimer*** Some of the links in this post are affiliate links. This means that if you book your accommodation through the site, One Weird Globe will earn a small commission at no extra cost to you. Your support helps me keep the site going :)
Latest posts by Clair Ricketts
(see all)