Located in the heart of Alberta's prairies, Edmonton is the capital of the province and a major hub in Canada. The city perfectly balances urban life with nature, creating an attractive destination for a more relaxed stay. It is also a good gateway into the Canadian Rockies!
As the tourism industry is a little less developed than nearby Calgary, figuring out where to stay can be difficult. That's where we come in!
We've created this guide to Edmonton to help you decide where to base yourself in the city. Whether you are looking to splurge on a luxury stay as a couple or family, or are visiting as a backpacker on a budget, we have you covered.
So let's just get started!
Quick Tips – Where to Stay in Edmonton
Where to Stay in Edmonton
Looking for a specific place to stay? These are our highest recommendations for the best neighbourhoods in Edmonton.
You will be calling an old 1928 warehouse your home when checking into this homey yet spacious BnB! With its exposed brick, trendy decor, and boutique vibes, the start of the trip of a lifetime begins the second you walk through the door of this apartment!
As a result of the low tourism numbers, Edmonton does not have many hostels to choose from. Nevertheless, the HI Edmonton is a fantastic option for backpackers visiting the city! It has great links with neighboring cultural venues and offers tours and events that are ideal for mingling with other guests.
Best Budget Hotel in Edmonton
Located in the heart of Downtown, this is your best option for staying in the middle of the action. The unique decor by local street artists gives it a very creative feel, allowing you to have an alternative experience whilst in the city. It's also well equipped – and even has its own liquor store!
Best Luxury Hotel in Edmonton
This is without a doubt the pinnacle of modern luxury in Edmonton! The sleek interiors give Matrix Hotel an incredibly stylish atmosphere, and the hotel brilliantly utilises modern technology to create the perfect stay for all of their guests. It is one of the best-rated hotels in the city – and it's easy to see why!
Get a professional guide in Toronto! These tours in Toronto are absolutely INCREDIBLE!
Edmonton 7 Best Neighborhoods to Stay in
Let's take a look, in more detail, at the five best neighbourhoods in Edmonton. Each caters to different interests, so be sure to pick the neighbourhood that's right for you.
Neighborhood #1 – Downtown
 Best neighbourhood in Edmonton for your first time!
COOLEST thing to do in Downtown – marvel at the high rise buildings, traditional architecture and green spaces in this eclectic area
BEST place to visit in Downtown – check out the best art on offer in the city at Alberta Art Gallery
Downtown is the central region of Edmonton and both the political and economic hub for Alberta. This area has a little bit of everything that Edmonton has to offer, making it the perfect base for your first time in the city! Art galleries, marvellous architecture and quirky new bars line the streets of Downtown.
It is also well connected to the rest of Edmonton, and there are even chances to travel further out into other areas of Alberta. Many of the tour companies offering trips to the Prairies and the Rocky Mountains are based in Downtown, letting you see beyond the city with ease!
More Awesome Things to do and see in Downtown
Visit the beautiful Alberta legislature building and wade in the small pools outside, or take part in some ice skating over the winter

Hop on the High Level Streetcar for a relaxing ride through the city and great views of all the major Downtown monuments

Head to Chinatown or Little Italy for excellent cuisine showcasing the multicultural flavours of Canada

Catch a show or live music performance at the Citadel Theatre right in the heart of the Downtown area

Check out one of the many festivals that take place in the area across the year, such as the Street Performers Festival in August or the Cariwest Festival in July!
Best AirBnB in Downtown
Putting you right in the heart of Edmonton's downtown, you won't find a better location close to all the sights, bars, and restaurants in town! This contemporary minimalist BnB, will have you relaxed and ready to explore the city each day of your holiday!
Best Backpacker Hotel in Downtown
Though Edmonton doesn't have many hostels, the Days Inn is a great option for backpackers that want to be based in Downtown. The rooms are budget friendly and there are great communal areas for socialising with other guests. Rooms also come with a private bathroom and a coffee maker!
Not sure where to start when you arrive? Our article on things to do in Toronto can help you schedule your days!
Best Budget Hotel in Downtown
This is a great option for fans of alternative culture! The rooms are decorated with graffiti by local street artists, and the attached restaurant pulls a huge hipster crowd with its adjoining arcade and open mic nights. The high speed WiFi means it is also a pretty good choice if you are a digital nomad.
Best Luxury Hotel in Downtown
This truly is the next level in luxury for hotels in Edmonton! It features three restaurants – one of which is a revolving restaurant famous with locals. There's also a high-end bar within the hotel, and large business and banqueting spaces if you are visiting the city on business.
P.S. – Save a bit of cash in Toronto with our EPIC guide to the most awesome hostels in Toronto!
Neighborhood #2 – Gateway Boulevard
 Where to stay in Edmonton close to everything!
COOLEST thing to do in Gateway Boulevard – develop your axe skills and learn about the lumberjack lifestyle at Jack Axe
BEST place to visit in Gateway Boulevard – check out Southgate Shopping Centre, the most popular mall in Edmonton and best for international brands
Gateway Boulevard is the main street in Edmonton running right through the southern half of the city. This gives you great access to transport links allowing you to quickly get around the city and even further to nearby nature reserves. As the largest street in Edmonton, it also has diverse entertainment options!
The High Level Streetcar begins on Gateway Boulevard, which acts as a tourist attraction in itself on your way north to Strathcona and Downtown. There are plenty of great shops and restaurants along the road, and a great selection of venues for you to enjoy local culture!
More Awesome Things to do and see in Gateway Boulevard
The streets surrounding Southgate in the Empire Park neighborhood are lined with great boutiques if you are more interested in local brands

Check out the Street Car Barn and Museum to learn about the history of transportation in the city

Head north for a great selection of hipster bars, quirky restaurants and local coffee shops fulfilling all of your culinary needs

Visit Monster Mini Golf – a popular recreation spot on Gateway Boulevard with arcades, street food and of course mini golf

Unwind and indulge in some holistic therapies at the Self Centre spa just off the main street
I'm sure you've heard of Edmonton, but there are so many other things to do in Edmonton!
Best AirBnB in Gateway Boulevard
Being just a short 2 minutes walk away from the farmers market, you will be staying right smack in the middle of Edmonton. With the BnB's warm and cozy design, you will feel just as if you are walking into your long lost home away from home!
Best Budget Hotel in Gateway Boulevard
This budget hotel comes with some great extra features to keep you comfortable during your stay. There is a large saltwater pool and jacuzzi pool for all guests to use – the pool even has a waterslide! A complimentary breakfast is included, and there is a small business centre for guests that require one.
Best Mid-Range Hotel in Gateway Boulevard
Holiday Inn are famous worldwide for their budget-friendly comfort and this hotel is, of course, no exception! This hotel features an indoor swimming pool with hot tub, fitness centre and business centre – fulfilling all of your needs for your time in Edmonton. A buffet breakfast is available every morning.
Best Luxury Hotel in Gateway Boulevard
This hotel is highly rated thanks to its modern decor and luxurious facilities. The indoor swimming pool and gym are second to none, with the cutting edge in fitness technology available. Each room comes with a microwave and refrigerator, and free parking is available if you have a car.
The Best Travel Backpack EVER MADE!?!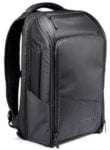 We are obsessed with backpacks – we've tried them all! And our favourite carry on backpack in the WORLD is the Nomatic Travel Backpack. This backpack has revolutionized the backpack industry and will change the way you travel forever :) Check it out here!
Neighborhood #3 – Garneau
 Where to stay in Edmonton for nightlife!
COOLEST thing to do in Garneau – experience the vibrant nightlife on Whyte Avenue, which extends right through South Central Edmonton
BEST place to visit in Garneau – sift through antique books and records at the Wee Book Inn, also on Whyte Avenue
Garneau is the main student district in Edmonton and is, therefore, a hub for alternative culture. The nightlife is based along Whyte Avenue. Although this street extends right across South Central, the Garneau portion is best for budget-conscious travellers and those seeking alternative venues!
During the day it also has some cool cultural attractions and the art scene is very much alive in Garneau! With street art and independent galleries all over the place, this is a creative dream. There are plenty of hip restaurants and cafes to compliment the bars and help you recover from the hangover the next morning.
More Awesome Things to do and see in Garneau
Attend concerts by local musicians at the Northern Jubilee Auditorium

Go for a relaxing stroll and admire the nature at William Hawrelak Park

Visiting in winter? Check out the spectacular light shows and beautiful ice formations at the Ice Castles

Unwind at the Dandy Salon Spa, which provides a wide range of holistic therapies and spa treatments at good prices

Visit O'Byrnes – a somewhat authentic Irish pub celebrating the connections between Ireland and Canada

Black Dog Freehouse is easily the most popular bar and nightclub in Edmonton, with three floors of entertainment and great prices
Best AirBnB in Garneau
Neighboring the theatre district and some of the best restaurants in all of Edmonton, this bright and stylish loft is the perfect place to base yourself out of. Both cozy and cute, you can't help but to fall in love with this boutique style apartment!
Best Backpacker Hotel in Garneau
This hotel is located right in the University of Alberta. It is well priced, and has a very social atmosphere, making it perfect for backpackers that are looking for the perks of a hostel but with some privacy! The high speed WiFi is also very well commended by previous guests.
Best Mid-Range Hotel in Garneau
For a little more luxury, but still at a good price, the Campus Tower Suite Hotel is located just opposite the university. Rooms are fully air conditioned and come with modern fixtures and fittings. There is also a large business centre making it a better option for business travellers to Edmonton!
Best Luxury Hotel in Garneau
The Varscona Hotel aims to bring a sample of the high-life to all of their guests. There is a fitness centre, 24-hour reception and tour desk, and even a daily wine tasting! A buffet breakfast is provided every morning – perfect for getting you through the hangovers.
Recommended article! – You must check out our article about some of the most adventurous day trips from Vancouver!
Neighborhood #4 – West Edmonton
 Best neighbourhood in Edmonton for families!
COOLEST thing to do in West Edmonton – try out the Edmonton Corn Maze for a unique attraction from the North American prairies
BEST place to visit in West Edmonton – head to West Edmonton Mall – the largest in North America with its own theme park and ice rink!
West Edmonton is a huge neighborhood with a calm and friendly atmosphere. The attractions here are best for families – with the West Edmonton Mall easily filling an entire day. It has plenty of stores, a theme park and other entertainment facilities to keep the kids happy!
Further into West Edmonton, you will find community stores, local cafes and intriguing restaurants. This region has a much more suburban feel than others in the city, and you will feel right at home during your stay! There are also plenty of large parks to enjoy the nature and sporting activities.
More Awesome Things to do and see in West Edmonton
Check out Valley Zoo – this small zoo is an easy-going attraction to take the family to with local and international wildlife

Enjoy a spot of golf at Lewis Estates – there's a great clubhouse too!

Visiting during Christmas? Parts of West Edmonton are transformed into Candy Cane Lane with elaborate light displays – be sure to bring a donation for the local food bank

Sample some hearty North American food at Delux Burger Bar

Enjoy the views across the river, and some sporting activities during the summer, at Laurier Park

Head to Old Spaghetti Factory – the most popular Italian restaurant in the city!
Best AirBnB in West Edmonton
No matter if you are in Edmonton for shopping, sightseeing, or a conference, this 2 bedroom apartment will have you living just like a local! With its warm decor and relaxing vibes, this is the perfect place to call home while staying in Edmonton!
Best Budget Hotel in West Edmonton
This hotel is located close to the West Edmonton Mall. It is quite basic, but the budget price makes it a great option if you are looking to save on accommodation! The lounge has a very homely feel with a fireplace and comfortable relaxation areas. Rooms come with their own coffee makers.
Best Mid-Range Hotel in West Edmonton
This is the perfect option if you are travelling with a car thanks to the vast on-site parking. There is a fitness centre, and the on-site restaurant provides great drinks and grilled foods at a good price. All rooms have coffee makers and work areas, with WiFi available at an additional fee.
Best Luxury Hotel in West Edmonton
This hotel is attached to the West Edmonton Mall! It gives you great access to the theme park and shopping facilities, with high-quality rooms. There is a guest-only restaurant within the hotel that serves a buffet breakfast each morning. They also provide complimentary on-site parking.
Check this out! Our complete guide about the best day trips from Toronto!
Neighborhood #5 – Ritchie
 Where to stay in Edmonton on a budget!
COOLEST thing to do in Ritchie – sample high-quality meat, and even watch how it's prepared, at the Acme Meat Market
BEST place to visit in Ritchie – visit the Sewing Machine Factory, a unique museum just to the north of Ritchie
As far as budget travel goes, Ritchie is a surprisingly leafy and suburban area that nevertheless has budget-friendly attractions and dining options! Located south of Strathcona and Garneau, it is a great base for discovering Edmonton's alternative culture whilst also saving a few dollars.
The area is also excellent for cyclists, with many efforts taken recently to improve cycle lanes and dozens of bike shops opening along its streets. Ritchie has developed as the result of hugely successful revival efforts, making it not only a great option for tourists but also popular with residents of Edmonton.
More Awesome Things to do and see in Ritchie
Pick up some bargain souvenirs, clothes and homeware from the Rocky Mountain Antique Mall

Wander around Ritchie Market – recently opened as part of revitalisation efforts, it is a great place to discover local goods and culinary delights

Sample some of the best coffee in Alberta at Transcend Coffee – attached to the Ritchie Market

More interested in a typical Alberta breakfast? Barb and Ernie's Old Country Inn is a family-owned restaurant and bar with great options

Head down to Blind Enthusiasm Brewery to taste local craft beers and learn about how it is made
Best AirBnB in Ritchie
With restaurants, art crawls, and boutique shops nearby, this BnB is put in the perfect spot to explore all that Edmonton has to offer! Complete with cozy rooms and decor unlike andy other, you will never be wanting your holiday to end!
Best Budget Hotel in Ritchie
This is a great, basic accommodation right in the heart of Ritchie! They offer a grab and go continental breakfast each morning, and comfortable rooms with minimalist interiors. There are a few communal spaces, making it a good choice if you want to socialise with other guests.
Will you also visit Prince Edward County? Check out where we like to stay in Prince Edward County!
Best Mid-Range Hotel in Ritchie
This is another basic option with a little extra comfort added. They offer a full breakfast to all guests every morning, and there is a coffee maker in every room! On-site facilities include a fitness centre, business centre and limited parking facilities. It also comes well rated by previous guests.
Let's simplify this! Here are our favorite areas to stay in Niagara Falls!
Best Luxury Hotel in Ritchie
If you are looking for a splurge hotel, but still sticking to a bit of a budget, this is an excellent compromise! Sheraton has brought their world-famous service to this hotel, which has many excellent facilities. There is an indoor pool and fitness centre, as well as a steam room to unwind in after a long day of exploring.
Further Reading – You should definitely check out our guide on the coolest places to visit in Canada!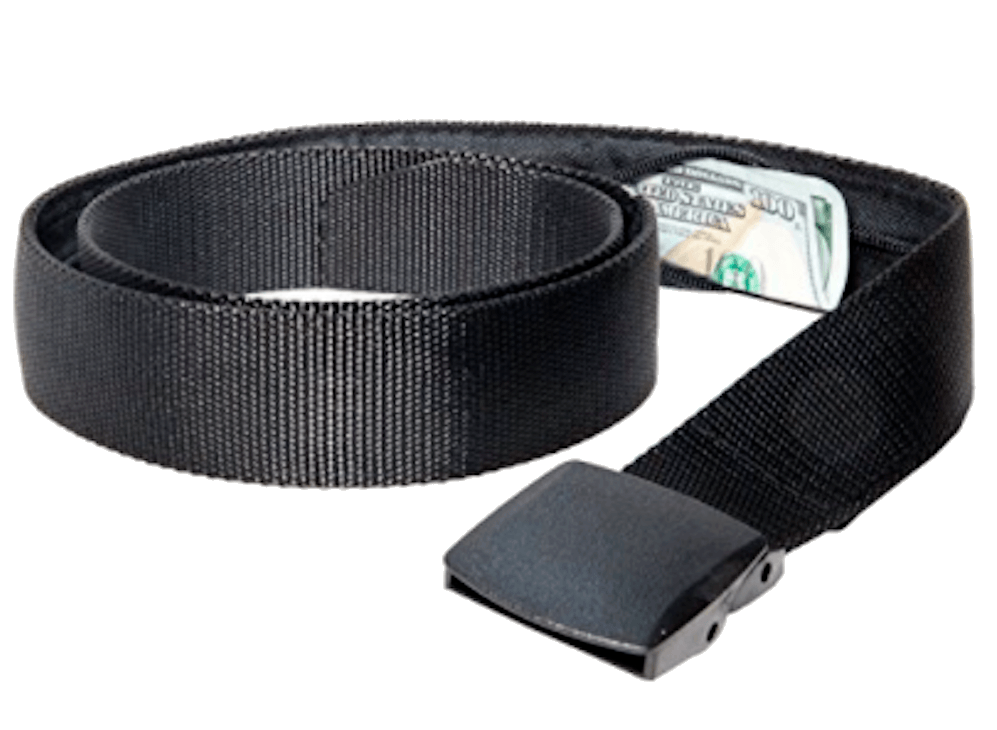 If you are traveling you should ALWAYS have emergency cash hidden on you! Security belts are great because they are affordable and can fit a ton of stuff in them (great for peace of mind!). Check out our favorite travel belt!
Neighborhood #6 – Oliver
 Best neighbourhood in Edmonton for couples!
COOLEST thing to do in Oliver – wander the old streets of Oliver and shop at the locally owned boutiques
BEST place to visit in Oliver – marvel at the surprisingly beautiful architecture of St Joseph's Basilica
Just west of Downtown, Oliver has evolved to become Edmonton's cool district. The hip bar and restaurant scene, coupled with the excellent array of local boutiques, make this the perfect spot in the city for young couples. The recently redeveloped Brewery District is a great example of this!
It is also home to some of Alberta's most eco-friendly attractions, making it a fantastic base for those who are environmentally conscious! The close proximity with Downtown and South Central make it ideal for getting around the attractions of wider Edmonton, whilst still being based in a calm and easy-going neighborhood.
More Awesome Things to do and see in Oliver
Admire the old buildings and French revival architecture around the area

Head to the Brewery District – a recent redevelopment with hip restaurants, quirky cafes and laid-back bars!

Drink local craft beers and national favourites at Canadian Brewhouse – and learn about the country's brewing culture in the process

Discover local artists and the burgeoning modern art scene at the West End Gallery at the edge of Oliver

Pick up some great antique clothing and jewellery at Beck's – just north of the West End Gallery

More interested in environmentally friendly shopping? Check out Carbon Environmental Boutique for sustainable homewares
Best AirBnB in Oliver
Wide bright windows look out over the city from this homey BnB in Edmonton. With its homey vibes and relaxing atmosphere, this is the perfect place to just kick back and call it a night after a long day of exploring all of the nearby sites of Edmonton!
Best Budget Hotel in Oliver
As budget hotels go, this is a pretty great option if you still want the comforts of a more expensive option. It comes with a fitness centre and full business suite – making it the best budget option for business travellers! They also provide a continental breakfast every morning at the on-site restaurant.
Best Mid-Range Hotel in Oliver
This hotel offers suites for great prices right in the heart of Oliver! Each room comes with a kitchen and fireplace, and the high speed WiFi is highly rated by previous guests. There is a well-equipped fitness centre on-site, and they also accept pets – a rarity for hotels in Edmonton.
Best Luxury Hotel in Oliver
The slick, modern interiors of this hotel give it a touch of elegance and luxury. If you are splurging whilst visiting Edmonton, this hotel comes with great facilities such as a fitness centre and high-quality buffet breakfast! Rooms are equipped with modern gadgets and have separate work areas for business visitors.
Neighborhood #7 – Strathcona
 Where to stay in Edmonton for culture!
COOLEST thing to do in Strathcona – head to the Strathcona Historical District and soak up the lively atmosphere in the restaurants and bars
BEST place to visit in Strathcona – sit back and take in the jazz performances at Yardbird Suite
Strathcona is, without a doubt, Edmonton's cultural hub! Flanked by Garneau and Ritchie, it is a great base for experience traditional, modern and alternative culture all in one place! Many of Edmonton's festivals are based in Strathcona, and the old town is packed with venues.
Much of this culture centres on Strathcona Historical District, where you can enjoy excellent cuisine, live performance venues and independent art galleries. The area is also surprisingly peaceful, making it an ideal base for enjoying the best of Edmonton with ease! This is the city's creative and historic hub and has something for everyone.
More Awesome Things to do and see in Strathcona
Take the Strathcona Mural Tour to discover street art, learn about its place in the city's revival and speak to local artists

Hop on board the Edmonton Queen, which sails right down the river and has a bar and restaurant

Soak up the views and relaxed atmosphere at Gallagher Park

Mill Creek Architecture Walk is another great tour you can take in Strathcona to learn about the historical significance of its buildings

Check out some alternative theatre and music performances at the Varscona Theatre

Attend some comedy shows and offbeat theatre and dance performances during the Edmonton Fringe Festival in August – the second largest Fringe Festival in the world!
Best AirBnB in Strathcona
This BnB redefines style with its minimalist decor with splashes of boutique flair which gives you a one of a kind experience in this trendy home! When you aren't relaxing at home, you will find all of the best sites in Edmonton nearby your Bnb!
Best Hostel Strathcona
Though it may be the only hostel in central Edmonton, HI still maintains their excellent standards. There is high-speed WiFi available throughout the hostel and great communal spaces for meeting other guests. They also organise events within the hostel and unique tours throughout the year!
Further reading – These are the best hostels in Banff, Canada
Best Budget Hotel in Strathcona
Though pretty basic, this hotel is based right in the heart of the area and is known to be popular with Fringe Festival performers! The on-site casino and bar are notorious across the city and are great places to meet locals and visitors alike. WiFi and bike hire are both available from the 24-hour reception.
Best Luxury Hotel in Strathcona
This hotel is next-level in luxury offerings! It is located right on Whyte Avenue, giving you immediate access to the cultural and culinary attractions. There is a fitness centre and a library on-site, and all rooms come with their own spa bath. A complimentary buffet breakfast is provided every morning.
Final Thoughts on Where to Stay in Edmonton?
Though not well-visited by tourists, Edmonton is a hidden gem in the heart of Canada! Calmer and more alternative than nearby Calgary, the city has a lot to offer if you are looking for great food, unique culture or vibrant bars.
For the best area it has to be Strathcona! It is well located just south of Downtown and is by far the cultural hub of the city. There are many historical tours, excellent dining options and alternative culture venues across the area, making you spoiled for choice on how to spend your time.
Nevertheless, Edmonton is quite a compact city that is easy to get around, and we hope this guide has helped you find the best area for you during your stay in the city. It has a lot to offer if you are willing to visit.
Have we missed anything? Let us know in the comments!
Editor's Note – No matter where you are traveling, you NEED to have great travel insurance. We have personally tested TONS of travel insurance companies, and can say without a doubt that World Nomads is the absolute best (and most affordable!). Fill out this form to get a quote for your trip to Edmonton!
***Disclaimer*** Some of the links in this post are affiliate links. This means that if you book your accommodation through the site, One Weird Globe will earn a small commission at no extra cost to you. Your support helps me keep the site going :)
Latest posts by Clair Ricketts
(see all)