As one of Canada's finest cities, Toronto is a treasure trove of incredible museums, memorable parks and iconic landmarks that have become favorites across the globe!
Whether you're a nature-lover looking for a fantastic getaway or an art fundi searching for the next masterpiece to 'wow' you, Toronto covers every base. From the idyllic Lake Ontario and its beautiful islands to the vibrant streets of Downtown Toronto, this city seems to have it all!
From unbelievable cuisine and sporty hotspots to tours of the many incredible attractions, we've compiled a list of the ultimate things to do in Toronto!
Our Favorite Places to Stay in Toronto!
In Toronto, things to do are in no short supply! While it's fairly easy to navigate the city center, it will be in your favor to choose central accommodation for your trip.
The Coolest Hostel in Toronto
Daily events and activities!
Rooftop lounge with city views
Just minutes away from top Toronto attractions, this top-notch hostel incorporates the latest in green technology. With tours to Niagara Falls and unforgettable atmosphere, this hostel is a real winner!
A Great Budget Hotel in Toronto
Live music every night!
Close to the Canadian Opera Company
Enjoy tasty meals on the terrace at this cozy home-away-from-home! Set in the heart of the city, it's the perfect spot for some Toronto sightseeing.
Not traveling 4-star? These cheap hostels in Toronto won't disappoint you!
The Best Luxury Hotel in Toronto
Amazing central location!
Lovely historic charm
If you're wondering where to go in Toronto for a touch of luxury, this elegant hotel is your answer. Close to popular spots like the St. Lawrence Market and the Hockey Hall of Fame, you can enjoy the many places to visit in Toronto!
The Best Travel Backpack EVER MADE!?!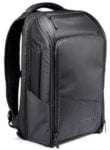 We are obsessed with backpacks – we've tried them all! And our favourite carry on backpack in the WORLD is the Nomatic Travel Backpack. This backpack has revolutionized the backpack industry and will change the way you travel forever :) Check it out here!
• The 31 Best Things to Do in Toronto •
Explore this incredible historic district!
Visit the Mill Street Brewery
Sample delicious Soma Chocolate
As one of the best things to do in Toronto, you'll get the chance to explore North America's largest collection of Victorian industrial architecture.
Discover the buildings that gave this area its name as you visit the Gooderham and Worts Distillery. This was once the largest whiskey distillery in the British Empire!
Before your trip, find out about Toronto's best hostels!
#2 – Visit Toronto's Gorgeous Beaches
Amazing swimming and sunbathing
Chance of kayaking or supping
Central and vibrant beaches
Toronto's lake-side beaches are perfect for your fix of sand and sunshine, or a peaceful walk on a cloudy day!
Each has something unique to offer from the vibrant Woodbine Beach which is perfect for volleyball, Kew-Balmy is the ultimate secluded spot and Cherry is famous for its laid-back atmosphere and water sports.
Why are boutique hotels all the rage right now? Find out with this guide to boutique hotels in Toronto.
Enjoy gorgeous skyline views!
Visit the William Meany Maze
Discover the island's fascinating history
Enjoy a tranquil and fun-filled cycle around the historic sites and amazing views of the Toronto Islands!
Explore the fascinating Gibraltar Point Lighthouse, which is one of the city's oldest buildings and discover the park and beaches that dot this idyllic landscape. As you go, enjoy the stories that fill the islands' history!
See the hidden gems of Toronto! With the best tours and sights in Toronto.
Canada's largest museum!
Houses over 6 000 000 items
Admire The Crystal
Discover a treasure trove of exhibits on everything from art to nature to history! With 40 galleries filled with fascinating and memorable topics, this is one of the top things to do in Toronto.
Learn all about Canada's First Peoples, recently extinct animals and the world's largest collection of fossils from the Burgess Shale.
Editor's Tip: make friends in Banff by staying at a cool social hostel!
Home to over 20 000 creatures!
9 curated and unique galleries
North America's longest underwater tunnel!
Wondering what to do in Toronto this weekend? Believe it or not, Ripley's Aquarium of Canada houses marine life from across the globe! See the incredible creatures of Dangerous Lagoon where sharks swim on every side of you.
Then, travel to Planet Jellies where a galaxy of jellyfish will take your breath away. This one's not to be missed!
Villa's in St. John's are next level… Check out our insider guide to the 11 best villas in St. John's!
Admire towering skyscrapers
See landmarks from the air
View Ripley's iconic shark imagery
This one's a doozy! Get a feel for beautiful Toronto as you see everything from the CN Tower to the incredible Lake Ontario from a helicopter.
The mist of Niagara Falls can be seen on a clear day; it's the perfect way to enjoy Toronto at sunset or enjoy the city lights at night.
Amazing photo spot in Toronto
Explore gorgeous parks
Discover amazing graffiti art
Experience the incredible shopping hubs of Kensington Market and Chinatown! From the incredible vintage stores and authentic foodie spots to the fascinating history, you'll find it all on this memorable walking tour.
Visit spots like Cinderella Vintage or the vendor-lined streets of Kensington Market, and enjoy the incredible atmosphere!
Will you be in Vancouver a while? Here's your guide to the top day trips from Vancouver for exploring the area!
Discover 4500 years of footwear
Housed in a 'shoebox'
Perfect for kids and adults!
Wondering what to do in Toronto? This one-of-a-kind museum is a perfect choice. As one of the city's most prominent landmarks, the Bata Shoe Museum boasts an impressive collection of footwear.
Discover shoes from across history including traditional footwear, John Lennon's Beatle boots and high heels worn by Marilyn Monroe.
#9 – Explore the Beautiful High Park
See cherry blossoms in spring
Spot the giant maple leaf
Stunning throughout the year
Partake in one of the best things to do in Toronto with a day out in High Park! As Toronto's largest public park, there are tonnes of activities to enjoy.
Visit the park's mini-zoo, stroll through the gorgeous Hillside Gardens (complete with waterfalls and quaint bridges) and enjoy the network of trails. This is the perfect place to get lost in!
MUST READ! We've organized the best places to stay in Niagara Falls for all types of trips!
#10 – Discover the Ontario Science Center
One of the top things to do in Toronto this weekend
Exhibits on varied topics
Enjoy the bubble art installation
Over 500 interactive experiences
With exhibits on everything from outer space to the Science of Rock 'N' Roll, this incredible science hub is perfect for all ages!
Enjoy exhibits like the Cloud, which consists of blue and opaque squares that rotates to simulate the three states of matter. Don't miss out on an informative and fun day out at the Ontario Science Center!
#11 – Enjoy the Amazing Art Gallery of Ontario
Artworks from the 1st century!
Houses the Henry Moore Sculpture Center
Has a theater and workshop space
With an impressive collection spanning centuries, this iconic art gallery is a major Toronto landmark!
It has a never-ending list of draw cards including an incredible photography exhibit, the largest collection of Canadian art and the world's biggest holding of rare Gothic boxwood miniatures!
#12 – Take a Walkabout in the Toronto Zoo
The perfect activity for people of all ages
Houses 450 species!
Kid-friendly attractions like Splash Island
Open-air demonstration venue
The spectacular Toronto Zoo is a bustling hub of animals from across the world! Enjoy seeing fascinating creatures from the impressive to the cute as you explore this epic zoo.
Keep your eyes peeled for animals like Indian rhinos, grizzly bears, golden lion tamarins and the giant Pacific octopus!
#13 – Catch a Game at the Rogers Center
Things to do in Toronto this weekend
Hosts conventions, concerts and carnivals!
Home to the SkyWalk
Enjoy a guided tour
At first glance, the Roger's Center is a baseball hub with a big reputation. While it's the perfect place to catch a memorable game in the open-top stadium, it also has quite the history!
During construction over 1500 artifacts were unearthed, many of which are still on display! You can also enjoy incredible artworks like The Audience, a larger-than-life depiction of fans.
Short on time in Toronto? Doesn't matter we have trips from Toronto you can do in one day!
Valid for 48 hours
On-board multilingual commentary
20 stops available
Take your time and see the sights of Toronto on this handy bus tour!
Whether you're looking for fun spots in the Entertainment District, ceramics at the Gardiner Museum or a tour around the TIFF Bell Lightbox, you can do it all. You can even grab some grub in Baldwin Village!
#15 – Visit the Historic Casa Loma
A 'cool' thing to do Toronto in winter
Admire gorgeous architecture
An iconic filming destination
See incredible rooms like Peacock Alley
If you're wondering what to see in Toronto, the incredible Casa Loma is a top choice. From its incredible five-acre gardens to the 800-foot tunnel, Casa Loma seeks to amaze!
Enjoy highlights like the stunning Oak Room or the Round Room, where its remarkable curved design is quite the feature. Don't miss the incredible collection of vintage cars and gardens that look like they emerged from an illustration!
Sample the region's finest brews!
A unique look at Toronto's history
Visit 3 one-of-a-kind pubs
Take a trip down history as you learn all about Toronto's past! Your guide will tell you anecdotes that take you from its beginnings in the 1800s to its thriving present-day self.
Get a taste of Candian craft beer and learn about its role in the city's diverse back story!
#17 – Explore the Toronto Botanical Garden
17 themed gardens
Boasts beautiful water features
Houses uniquely designed bee hotel
The Toronto Botanical garden is home to some truly spectacular features! Explore the Woodland Walk, Honeymoon Bridge (the perfect photo spot) and the gorgeous Beryl Ivey Knot garden where you'll find incredible sculpted plants.
The garden is also the sometimes-home to markets and art exhibits. You can even enjoy a picnic on the grassy banks!
MUST READ! You've got to visit these places in Canada when you're there!
#18 – Live Music at the Horseshoe Tavern
One of the best cheap things to do in Toronto
Opened in 1947!
Hosted the Rolling Stones
Known as 'The Shoe'
The Horseshoe tavern opened as a quaint restaurant-tavern and has since grown into a staple in Toronto's music scene!
As the name hints, it has hosted performers like Willie Nelson and has evolved to include bands like the Police and Matchbox 20. If you're wondering where to go in Toronto for some stellar tunes, The Shoe is a winner!
Discover Toronto's hidden gems!
Accommodates personal interests
Sample food from across the globe
Enjoy a walkabout through Toronto on this private tour! Begin at St. Lawrence Market, which was once named the best food market in the world, and venture to the incredible Chinatown where flavor and history meet.
Taste delicacies from Buster's Sea Cove or enjoy authentic baked goods from Aren't We Sweet!
Enjoy Toronto with a twist!
Hear the city's unsolved mysteries
Choose from three seasonal options!
Stroll through the moonlit streets of Toronto as your guide tells you chilling tales from the city's past!
Meander past spooky locations and some of the city's iconic landmarks as you discover their dark history. From campus secrets to the spine-tingling Mackenzie House – this tour will have you entertained!
#21 – Get Tickets at One of Toronto's Theaters
Enjoy classic to contemporary shows
Support the local theater scene
Experience intimate performances
Get a taste of Toronto's vibrant theater scene! From the Young Center for the Performing Arts where there's something for everyone, to the entertaining basement shows of the Lower Ossington Theater – you'll love it.
The Coal Mine Theater is another goldmine where anything from intimate production to improv shows are par for the course!
#22 – Visit the Dupont Street Galleries
One of Toronto's artistic hubs
Range of galleries and artworks!
Enjoy the contemporary art scene
If you're looking to dip your toes in the avant-garde, the Cooper Cole Gallery is your spot. From conceptual paintings to sculptural installation, it brings a younger voice to Toronto's art world.
Autumn Studios is another fantastic choice with beautiful tactile pieces and amazing events!
Will you also visit Prince Edward County? Check out where we like to stay in Prince Edward County!
#23 – Discover the Allan Garden's Observatory
6 incredible greenhouses
Tonnes of wildlife!
Seasonal shows
This lush green footprint in the middle of Toronto is the perfect place to go for a touch of nature!
Find six greenhouses filled pants from around the world, including two tropical houses and the incredible Palm House. If you're a cactus fan, they've got you covered with the Arid House!
See Downtown Toronto's key landmarks!
Enjoy colorful and entertaining stories
Suitable for any cycling level
See everything from Dundas Square to the Ontario College of Art and Design, which stands on stilts designed to look like pencils!
From the harborfront to Queen Street West, you'll have the chance to marvel at the sights of Toronto as you cycle its iconic streets.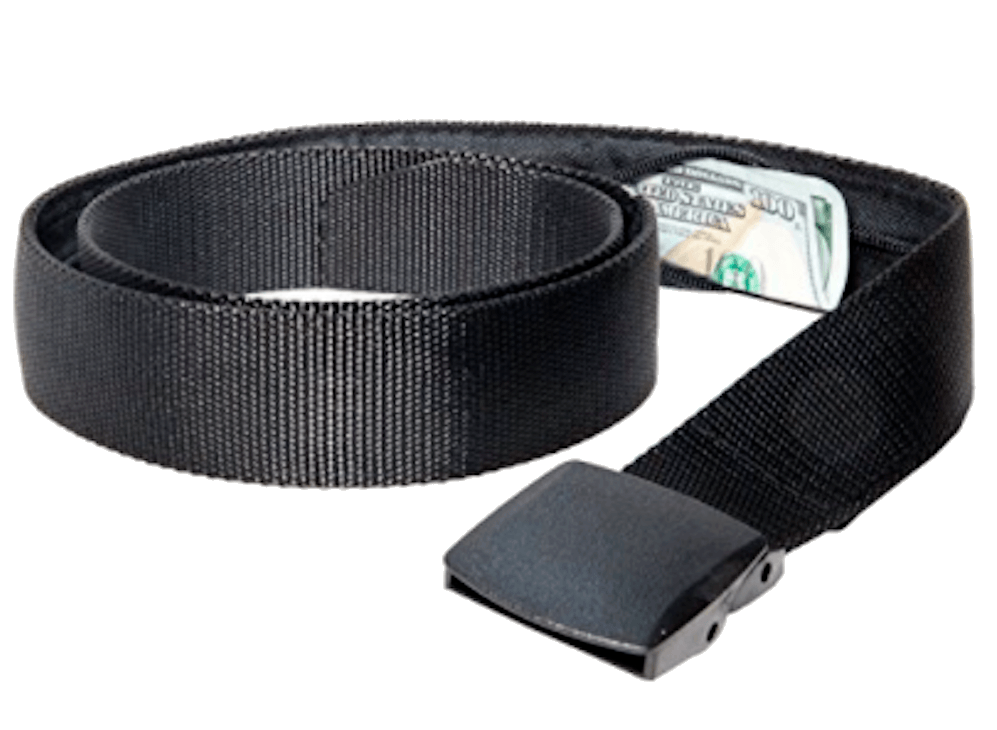 If you are traveling you should ALWAYS have emergency cash hidden on you! Security belts are great because they are affordable and can fit a ton of stuff in them (great for peace of mind!). Check out our favorite travel belt!
#25 – Meander Through the PATH
One of the best shopping spots in Toronto
Incredible underground shopping complex!
Tonnes of amazing eateries
Connects major tourist attractions!
Enjoy a meander through this impressive labyrinth of restaurants like the Lovejoy Bar and Cafe, which looks like a 1950s diner with an amazing variety of drinks.
You can also grab lunch at Furama, a Hong Kong-style bakery which serves up treats like the sweet pineapple bun stuffed with barbecue pork!
Visit 3 creative restaurants
Travel in a classic streetcar
Toronto historically known as 'Hogtown'
This tour is a little different, but Toronto is known for its pork, so why not?
Head over to St. Lawrence market for a delicious peameal bacon sandwich, one of Toronto's signature sandwiches. See the sights and learn all about sustainable meats on this uber-fun tour!
Will you also visit Edmonton? Check out where we like to stay in Edmonton!
Explore the Toronto Islands on foot!
Learn about the harbor's history
Take in the gorgeous views!
Take to the lake on a memorable harbor and island tour! Enjoy views of Hanlan's Point, the Gibraltar Point Lighthouse and Toronto's Harbourfront Center.
The captain and crew will share fascinating trivia as you sail past the sights of Toronto's waterfront. You can also enjoy a pit stop at the Island Bird and Wildlife Sanctuary with gorgeous meadows and lagoons!
#28 – Explore the Scarborough Bluffs
One of the best free things to do in Toronto
Has a tonne of parks!
Perfect for hiking and biking
Boating in Cathedral Bluff Park!
This gorgeous collection of parks and trails forms Toronto's Scarborough Bluffs! It's the ultimate natural alcove, perfect for picnics, swimming and drinking in the incredible scenery.
From playgrounds in Scarborough Crescent Park to the stunning trails along the escarpment, this is the ultimate spot for nature lovers!
#29 – Visit the Hockey Hall of Fame
Amazing collection of hockey memorabilia
Fun simulation games!
Exhibits on the sporting greats!
For true hockey fans and anyone dipping their toes into the sport, Toronto's Hockey Hall of Fame is a fascinating place to visit.
With everything from simulated games with tops players, fantastic portraits and an incredible collection of ice hockey artifacts – there's something for everyone!
Perfect for sightseeing aficionados!
Enjoy stunning architecture
Spot poignant memorials
For real insight into the incredible city of Toronto, enjoy this 5-hour full-on tour!
From Queen's Park in Downtown Toronto where incredible statues and memorials dot the landscape. Learn all about the iconic sights of Toronto and the history of their surrounding neighborhoods!
#31 – Enjoy a Trip up the CN Tower
Experience the amazing EdgeWalk!
533 meters high!
Spot New York state
Enjoy a trip around one of Toronto's most iconic landmarks! The CN Tower has become a staple on any sightseeing itinerary with its amazing lookout decks and restaurants.
Take in breathtaking views of Niagara Falls and New York state on a clear day, and for the brave, the groundbreaking EdgeWalk is at your disposal!
Final Thoughts
If you're searching for the ultimate list of activities, tours and sights to see in Toronto – look no further!
From the natural wonders of the Toronto Islands to the incredible historic buildings, Toronto is a sightseeing dream. Whether you're in town for a weekend getaway or a holiday to end all holidays, you'll never run out of things to do in Toronto. You can even enjoy some of the city's excellent day trips!
With foodie spots that fill your trip with flavor, adrenaline-pumping activities and the many gorgeous sights in this world-renowned city – take your pick and you'll be ready to go!
***Disclaimer*** Some of the links in this post are affiliate links. This means that if you book your accommodation through the site, One Weird Globe will earn a small commission at no extra cost to you. Your support helps me keep the site going :)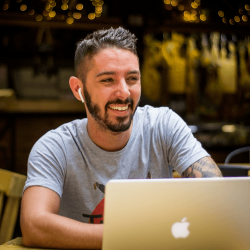 Latest posts by Aaron Radcliffe
(see all)