It's 2am and there's a sudden droning sound right in your ear, which means only one thing – mosquito! And we guarantee they won't leave you alone until long after they've had their fill – of you.
Avoiding this situation is easy. Have a mosquito net in place and sleep like a baby!
Mosquitos and other biting insects are not only troublesome sleep disturbers, but they are disease-carrying in many of the world's most exciting destinations too. Everything from malaria to Japanese encephalitis is transmitted by mosquitos, so as your physician will tell you, a mosquito net is a health must-have!
But which one should you buy? A head net, a box net or bell-shaped net? Read on and you'll discover which sort of mosquito net is best for you and your needs!
Quick Summary: The Best Mosquito Nets
Best mosquito head net

Coghlan's Mosquito Head Net

Great price point, can use out and about

Check Price on Amazon

Best mosquito nets for camping

Dimples Excel

Streamlined design, just 6 ounces

Check Price on Amazon

Best pop up mosquito net

Atwater Carey

Treated with insect repellent, freestanding

Check Price on Amazon

Best travel mosquito net

Universal Backpackers Net

Easy to set up, just 0.8 lbs

Check Price on Amazon

Best mosquito net clothing

Pro-Tec Protective Mosquito Net Clothing

Arms and hands are also protected, weighs 3 oz

Check Price on Amazon
Best mosquito head net
Being fully protected from mosquitos and other biting insects doesn't mean you have to be cocooned away inside vast sheets of white netting! If you're out and about, hiking or bird watching, for example, you really just need something to protect your head and neck.
The Coghlan's Mosquito Head Net does just that, and at a price that makes its worth the purchase even if it ends up sitting in a cupboard.
It fits easily over most pieces of headwear, which will help keep the mesh away from your eyes, but has an elasticated neck to bar entry to bugs from that direction.
Is the Coghlan's Mosquito Head Net for you?
Weighing next to nothing, costing a similar amount, and taking up no time in your bag, the Coghlan's Mosquito Head Net is a good alternative to a full-blown bed net for those who find themselves needing protection from mosquitos while on the move.
Check this out! Our complete guide to the most underrated travel vests!
Best mosquito nets for camping
The Dimples Excel mosquito net is a single-person net which is one of our preferred options for camping because it is so light. Its slimline pyramidal shape means there's no excess mesh to be carrying around as would be the case with a bulkier box style net.
Designing the net to be hung from a single central point also helps reduce the weight compared to a net with two or four hanging points. Even so, the design manages to incorporate a limited bottom section which can be placed beneath a camping mattress for extra security from mosquitos and ground-dwelling insects gaining entry that way.
Overall, its clever design means the Dimples Excel weighs only six ounces, and fits into its own carry bag and compression sack of 4 x 5 inches!
Is the Dimples Excel for you?
If you enjoy getting outside in the wild but hate the bites and irritation that come with the accompanying mosquitos and other biting insects, the Dimples Excel provides a well-constructed answer. A design that minimizes excess mesh means this net weights just six ounces, perfect for anyone carrying their own kit.
Recommended – Like kayaks? We made a list of the coolest inflatable kayaks on the market!
For a mosquito net that's a little more hardcore in nature, try the Insect Protection System created by Kamp-Rite. It takes the form, and a lot of the functions, of an all-in-one single person tent.
The major difference is that the inner lining fully comprises a mosquito proof ultrafine mesh. In hotter dryer destinations you can simply use the Insect Protection System as is, while if rain is in the air, there's also an integrated rain fly to keep you dry and bite free both at the same time.
It packs down into a carry bag that's easy to handle, and the whole lot has a total weight of just six pounds.
Is the Kamp-Rite Insect Protection System for you?
Spend a lot of time out doors? Maybe you already have a tent with an inner layer, but you're always finding mosquitos find a way in? The Insect Protection System by Kamp-Rite could be the answer for you. The ultrafine mesh will keep even the smallest of mosquitos out, while the tent-like structure means you're fully protected for a good night's sleep
Another interesting alternative as a mosquito net for camping is the Night Guardian Hammock by Krazy Outdoors. As you may have already guessed, this number comes in the form of a hammock camping bed, hanging between a couple of trees, and having the added benefit of avoiding any interaction with ground-dwelling bugs.
Surprisingly simple to set up even for those without any experience of sailing knots, the result is a 'bed' space of nine feet long by four and a half feet wide, an incredibly good sized space compared to other mosquito net options.
Far from being too weighty to use, the Night Guardian Hammock weighs just 1.6 lbs, and fits into a provided carry bag.
Is the Krazy Outdoors Night Guardian Hammock for you?
The Krazy Outdoors Night Guardian Hammock kills two birds (or should that be mosquitos?) with one stone – preventing mosquitos biting thanks to the net while preventing ground-dwelling bugs from having a chance of attack too. Simple to put up and take down, this is a great mosquito net for anyone into camping and the wilderness as well as those who just want a mosquito-free siesta in the back yard.
Recommended Article – Great packing cubes are one of our favorite travel hack!
Best pop up mosquito net
Heading into a camping and outdoor store can be an intimidating experience if you weren't brought up around the camping world. Words and phrases can mean absolutely nothing.
But here's a phrase you'll definitely understand, even if you've never thought about using a mosquito net before – pop-up! That's right, the Alwater Carey is a pop-up mosquito net! You need do absolutely nothing!
There's no assembly of any type required for you to have a snug, freestanding mosquito proof dome net around you. What's more, the Atwater Carey has been pre-treated with an insect repellent that will keep bugs from crawling on the net as well as entering.
Is the Atwater Carey for you?
If you want all the mosquito-free benefits of a mosquito net without the hassle or stress of assembly, then you should grab the Atwater Carey pop-up mosquito net with both hands! The freestanding dome net that results is also treated with insect repellent, to keep those bugs as far away from you while you sleep as possible!
The Best Travel Backpack EVER MADE!?!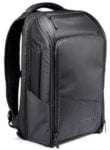 We are obsessed with backpacks – we've tried them all! And our favourite carry on backpack in the WORLD is the Nomatic Travel Backpack. This backpack has revolutionized the backpack industry and will change the way you travel forever :) Check it out here!
Best travel mosquito net
You don't have to be out amid trees, lakes, and bears to need protection from mosquitos. With malaria and other mosquito-borne diseases rife in many destinations, in the Americas, Africa, and Asia, a mosquito net you can use inside while traveling is just as important.
The Universal Backpackers Net fulfills this demand. Its traditional bell-shaped structure requires just one hanging point – on a ceiling or wall. The loose ends at the bottom of the netting are tucked beneath the mattress or similar to make the net secure. A carry bag comes as part of the package, which weighs just 0.8 lbs in total!
Is the Universal Backpacker Nets for you?
If you're heading traveling and after a mosquito net that is relatively small, lightweight, but universal, you can't do much better than the Universal Backpackers Net. It has all you need for a quiet night abroad without spending half your day setting the net up!
Pro Travel Tip – Travel money belts are the safest and surest way to protect your money while traveling.
Best mosquito net clothing
If the mozzies are seriously bad and a head net alone simply isn't enough protection – your hands are still being attacked mercilessly for example – but you still need the flexibility and movement that a head net brings, then how about investing in mosquito net clothing?
It may not win you any fashion awards, but it might well save you from a lot of irritating bites and let you get on with what you went there to do.
Basically, the Pro-Tec Protective Mosquito Net Clothing acts as a mesh cape or anorak that slips over your clothes. With your arms inside, it gives you the possibility to continue working, or even eat a meal.
Is the Pro-Tec Protective Mosquito Net Clothing for you?
Those who work in, or enjoy being in, areas with high levels of mosquitos or other biting insects will understand entirely the reasons Pro-Tec development the Protective Mosquito Net Clothing. Simply slip the net smock over your clothes, and away you go, bite free!
Best of the rest
There's actually a lot to be said for the box style of mosquito net. They provide enough protected space inside them that you can not only sleep but also sit up, which can be a real savior if you find yourself trapped in a mozzy-infested room.
Having a hanging point in each corner may sound like a difficulty, but in fact, they provide a degree of flexibility too, since using just a couple – even linked together at one hanging point – will give you enough room to sleep soundly. But alongside this, box nets such as the Sea to Summit Mosquito Box Net remain a lighter weight and relatively small option for those on the move!
Is the Sea to Summit Mosquito Box Net for you?
Coming in both single- and double-person versions, the Mosquito Box Net by Sea to Summit provides easy-to-use protection against mosquitos and other biting insects. Offering more headroom than a pyramidal or bell-shaped net, this is a functional net that won't let you down.
Requiring just a single hanging point, the Coghlan's Circular Net has a metal ring close to its hanging point to help the mesh spread out evenly. It can be used indoors above a bed, when the loose ends can be tucked beneath a mattress, or outside, with the ends pegged close to the ground.
With a maximum height capacity of eight feet and two inches its perfectly possible to sit inside the Coghlan's Circular Net, and its 41 feet circumference means you can either allow it to drape vertically down, or be pegged tight instead. This net comes with its own carry bag, making it super easy to transport, too!
Is the Coghlan's Circular Net for you?
The great advantage of the Coghlan's Circular Net is its ability to be hung with just a single hanging point required. But on top of that, it can be used both inside and out, and despite the integrated metal ring, is still really quite easy to transport!
If plenty of space within a mosquito net is important to you, then you can't do any better than the Mekkapro Ultra Large Mosquito Net. Needless to say, this mosquito net by Mekkapro is pretty large, capable of comfortably covering a king-sized bed for instance.
The design incorporates generous additions of mesh so you won't have to fight to get it to fit either! Made from ecologically-minded ultrafine polyester, it is fully machine washable. It comes with its own carry case for easy transport, several fittings for hanging, and an additional length of chord as well!
Is the Mekkapro Ultra Large Mosquito Net for you?
Not only is the this Ultra Large Mosquito Net by Mekkapro the largest you'll find around, but it is also very usefully totally machine washable. And whether you decide to use it in the house or in the garden, the Mekkapro comes with everything you need to set it up out of the packet.
Further Reading – Save a bit of cash while hiking – Check out our guide to the best baby carriers for hiking!
Weighing in at a middling 12.3 ounces our list ends with the Gloryfire Camping Mosquito Net. A true camping net, it comprises a high-density breathable mesh to help with the circulation of air inside the netting as you sleep.
The four reinforced corners give you ample versatility for ways to hang the net so long as there's a tree or bush nearby, while the Gloryfire also comes pre-treated with mosquito repellent that shouldn't need topping up for a whole 12 months. To top things off, the Gloryfire Camping Mosquito Net comes with a two year warranty!
Is the Gloryfire Camping Mosquito Net for you?
We end with another great mosquito net. The Gloryfire Camping Mosquito Net is designed to be as breathable as possible without limiting its anti-mosquito properties. On top of that, this net comes pre-treated with mosquito repellent to further enhance its protection, while you're also protected by the two year warranty!
Goodbye mosquitos!
Mosquitos and other biting insects will never be a problem for you again now you've read our guide to the best mosquito nets available! Whatever type you decide is the one for you – box style, bell-shaped, pop-up or ultra large – the peaceful sleep you get from them means you'll never regret this purchase!
Editor's Note – No matter where you are traveling, you NEED to have great travel insurance. We have personally tested TONS of travel insurance companies, and can say without a doubt that World Nomads is the absolute best (and most affordable!). Fill out the form below to get a quote.
***Disclaimer*** Some of the links in this post are affiliate links. This means that if you book your accommodation through the site, One Weird Globe will earn a small commission at no extra cost to you. Your support helps me keep the site going :)
Latest posts by Aiden Higgins
(see all)