Munich is a great city to visit. Famous for its beer, there's the infamous Oktoberfest held here every year that's all about beer. History from medieval to modern also makes Munich what it is today. It's a fun, interesting and at times sobering place to visit.
But being the capital of Bavaria, there's so much to explore just on the doorstep of the city. It's the gateway to the stunning scenery of the Bavarian Alps, with mountains and lakes to marvel at, as well as fairytale castles.
However, we've rounded up the best day trips from Munich so you can make the most of your time in this amazing area of Germany. From romantic road trips for couples and historic sights in easy reach by train, to fun and magical places perfect for kids, there's something for everyone.
So what are you waiting for? Find the best day trip from Munich for you below…
Editor's note – Need a place to stay in Munich? Check out our 15 best hostels in Munich!
Quick Answer: Best Day Trips from Munich
Best Places to Stay in Munich
Munich is cool, definitely, but there's a whole lot more in the surrounding area to be taking in. Choosing somewhere to stay near public transport is going to make it SO much easier to get out and explore the best of Bavaria, so here are a few of the best options!
•
Best Hostel in Munich
•
Super close to the main train station
The historic building that this top Munich hostel is set in is pretty cool, yes. And the atmosphere and the bar here make it a super fun place to stay. But when it comes to being able to take easy day trips from Munich, being so close to the main train station in town makes it easy to hop on a train and explore the surrounding area.
That's not all! We have more hostels around Munich for you to check out!
•
Best Budget Hotel in Munich
•
With its modern, funky rooms, hot and cold buffet breakfast available each morning, and proximity to Munich's central station, Hotel Demas City is an absolute no-brainer when it comes to choosing the best budget hotel in Munich. There are even multiple U-Bahn stations in walking distance, too.
•
Best Luxury Hotel in Munich
•
Super elegant place to stay
For the best luxury hotel in Munich, you'll have to stay at the Mandarin Oriental. First of all, this one is set in an actual former opera house that dates back to the 1880s. It's in easy walking distance to the nearest U-Bahn station. There's a Japanese-Peruvian restaurant (amongst others). This neo-renaissance hotel also features a butler service. Ultimate luxury.
#1 Best Day Trip from Munich – Salzberg
Day Trips from Munich by Train
Great for music fans

Charming old town to explore

Plenty of history!

Salzberg is famous for a lot of things, but this historic city is arguably most famous for being the hometown of musical genius, Wolfgang Amadeus Mozart.
If you're staying in Munich, it's easy to get to Salzberg by train – in fact, it only takes an hour and a half from the centre of the Bavarian capital, making it a quick and simple day trip from Munich.
Arriving in the old imperial city, you can begin your trip by travelling all the way back in time with a visit to Mozart's house. Here you'll learn all about the life of the prodigious composer, from childhood to adulthood – you'll even get to visit the storied cafes he used to frequent.
In Salzberg, you can also visit sights featured in The Sound of Music!
And, of course, there's the beautiful old town to explore, so you can enjoy the ancient architecture of Salzberg on this great day trip from Munich by train.
The Best Travel Backpack EVER MADE!?!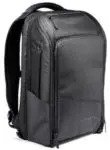 We are obsessed with backpacks – we've tried them all! And our favourite carry on backpack in the WORLD is the Nomatic Travel Backpack. This backpack has revolutionized the backpack industry and will change the way you travel forever :) Check it out here!
Learn about World War II history

Educational

Not for children under 14 years old

Starting from the train station in Munich, take the train to the train to the Dachau Concentration Camp Memorial, where you can learn about the atrocities that took place here during World War II.
But it's also about the stories of the people who lost their lives, the oppression of the victims, and the effects that dangerous ideologies can have on society and individuals.
There's the Museum Exhibition Centre and a cinema where you'll be shown a documentary, too. This isn't a place of sensationalism: it's a place to educate yourself on the recent history of Europe and the effect it's had on the world.
This sobering day trip from Munich by train isn't easy, but facing up to the awful realities that occurred during just such a short space of time. A professionally guided tour of Dachau will mean that you'll have a deeper understanding – and your tour guide will be able to answer any questions you might have.
There's so much to do in Germany! So you won't run out of things to do in Frankfurt!
Great for history lovers

Learn more about the history of World War II

Wander around the beautiful Old Town

Zip along the railway through the scenic Bavarian countryside all the way to Nuremberg for one of the most interesting day trips from Munich by train.
This old, historic town of Nuremberg is not only famous for its charming architecture but is also infamous for the place where Hitler and the Nazi Party held their notorious rallies.
It's also famous as the place where – many years later – the International War Crimes Tribunal held many war criminals accountable for the roles they played in this harrowing slice of history.
Nuremberg contains history in its streets that goes back much further than the Nazis. There are many stories to listen to and facts to learn among the colourful buildings – the important role this city played in the Holy Roman Empire, the advent of mass printing, as well as science.
The town itself is a beautiful place to wander around, featuring Gothic churches, vibrant marketplaces and centuries-old castles that sit atop hills.
Going to Munich? This guide on things to do hits all the highlights!
#4 – Berchtesgaden
Fantastic views

Great for a breath of fresh air

Perfect for history lovers

It's a simple journey from Munich to Berchtesgaden (with just a swift change Freilassing) – and you'll be glad you made the trip. Visiting here means soaking up old-world Bavarian charm and stunning mountainous scenery, complete with alpine lakes and forests.
A place of solace for powerful leaders and religious travellers for many centuries; you can certainly feel the solitude and serene surroundings of Berchtesgaden refreshing you on arrival.
You can take a trip to the Berchtesgaden Salt Mine, in operation since 1517, or for more recent history make the hike up or take the high-speed elevator to Kehlsteinhaus (also known as the Eagle's Nest) – the former holiday home of Hitler.
Today, however, this building serves as a restaurant with stunning views – from the fortress-like setting, you can actually see for more than 120 miles on a clear day. And if that wasn't enough, it's one of the highest points in Germany where you can enjoy a beer.
After lunch, take a trip to the Documentation Centre, where you can learn more about the history of the Eagle's Nest as well as visiting some old World War II bunkers in the area.
Munich has some INCREDIBLE sights! Take one of the top tours in Munich to really discover this city!
#5 – Linderhof Palace
Incredible architecture

Scenic train ride

Great for design lovers

One of 'Mad' King Ludwig II's opulent palatial projects, Linderhof Palace began as a simple expansion of his father's hunting lodge and ended up being a sprawling palace complete with manicured gardens and fountains – an elegant Rococo style building based on Versailles.
A more personal place of residence than his other castles, Ludwig spent time here but only in four of its many rooms.
You can wander around this ostentatious project, which features a rug made of ostrich plumes as well as a candelabra made of ivory – and a glittering hall of mirrors. And once you're sufficiently wowed by the crazily elegant interiors, head outside for some fresh air and stroll around the grounds with their impressive series of fountains and ponds.
As this isn't the most famous of Ludwig II's building projects, it's less crowded with tourists and there's a quieter atmosphere so you can properly enjoy the escapism of Linderhof Palace.
Take the train to Oberammergau and a quick bus ride to the palace; it's an easy day trip from Munich by train – and the scenery through the Bavarian Alps is as lovely as you'd expect.
Check this out – These are easily the 7 coolest neighborhoods in Munich, Germany!
Staying Safe in Munich
While Munich is super safe, no matter where you are traveling, you NEED to have great travel insurance. We have personally tested TONS of travel insurance companies, and World Nomads is our favorite (and most affordable!).
Fill out the form below to get a quote so you can have a stress-free time traveling around Germany!
Romantic Day Trips from Munich for Couples
Great road trip

Beautiful villages

Dramatic landscapes

Romantic Road is a famous 220-mile route from Munich into the stunning area of southern Bavaria – imagine sweeping hills and the soaring Bavarian Alps. This suitably romantic day trip from Munich is perfect for couples, thanks to the undeniable and incredible charm of each of the towns and attractions on the route.
Make sure to stop off at Harburg: this is one of the biggest and well-preserved castles in Southern Germany, as well as one of the oldest, dating back to the 11th century. Visiting here is truly like stepping back into the Middle Ages – especially as you explore the surrounding village.
Afterwards, grab a coffee and get on the road to the breathtaking scenery of Nordlinger Ries. The dramatic landscape was created by a meteor impact that struck the Swabian landscape 14 million years ago.
Next, Rothenburg is like something out of a fairytale and serves as the perfect romantic setting for a couples day trip from Munich. The charming alleyways and picturesque streets are spellbinding.
Don't book! At least, not before you've seen Munich's top boutique hotels!
Beautiful landscapes

Swarovski fans will love this

Picturesque city to explore

Does an escape to the mountains sound good to you? Then make sure you get yourself on this romantic day trip from Munich for couples. You'll be whisked through the Karwendel mountain range with all of its sparkling lakes to Innsbruck, the capital of Tyrol in Austria.
Innsbruck is an incredible mix of medieval buildings and contemporary architecture, all surrounded by the majesty of the Austrian Alps. With such a wonderfully picturesque setting – rows of colourful buildings on a backdrop of blue skies and giant mountains – you and your partner will love wandering around this beautiful city.
At Innsbruck's Altstadt (or Old Town) you'll have the chance to visit the amazing Golden Dachl with its 2,657 fire-gilded copper shingles that adorn its roof.
You can also stop off at Swarovski World for a weird and wonderful insight into the world of Swarovski crystals, with famous works of art by Dali and Andy Warhol recreated using the famous crystals. Maybe you can pick up a glittery souvenir for yourself (or your partner).
Not finding the right hostel? Munich has a selection of party hostels too!
Scenic landscapes

Delicious food to try

See a replica of Versailles

Go on a road trip with your other half for one of the most romantic day trips from Munich for couples. You'll be amazed by the awesome scenery and the sight of the main event itself: a grand 19th-century palace set on an island in the lake of Chiemsee.
Take the boat across the lake – the largest in Bavaria – and be transported to another, much more extravagant world on the lake's biggest island, Herrenchiemsee.
The Royal Palace of Herrenchiemsee is another of King Ludwig II's palaces, built as (almost) an exact replica of Versailles. Here you can take a tour around the island and see where the aristocracy of Bavaria used to relax in complete and utter luxury.
Afterwards, make sure you visit the Augustinian monastery located near to the palace itself.
You can also take a boat to Fraueninsel to the Benedictine church and stroll around the beautiful natural surroundings. And make sure to try some delicious foods.
When the weather's good here you can even swim in the crystalline waters of the lake before your return.
Unbelievable scenery

Great for waterfall lovers

Fun mountain road trip

Enjoy a day surrounded by nature in the Berchtesgaden Alps of Bavaria and luxuriate in the azure water on Koenigssee, one of the most picturesque lakes in this region of Germany.
Making for the perfect romantic day trip from Munich, getting here is an adventure in itself: thanks to a drive along the scenic, winding mountain roads.
The deepest lake in the whole of Germany, you can take a cruise across its waters and wonder what's down below. Make sure to listen out to the eerie echo of Koenigssee, made by the towering rock faces that surround the lake itself. Also keep an eye out for the 'Sleeping Witch' silhouettes on the side of the mountains!
After the interesting cruise, drop by the Chapel of St Bartholoma, dating back to 1134, which sits at the foot of Mount Watzmann.
Finally, you can walk the footpath to Lake Abersee, which is famous for the stunning Rothbachfall: the highest waterfall in Germany.
One of the best day trips from Munich, the scenery at Koenigssee is quite literally incredible.

If you are traveling you should ALWAYS have emergency cash hidden on you! Security belts are great because they are affordable and can fit a ton of stuff in them (great for peace of mind!). Check out our favorite travel belt!
Best Day Trips from Munich with Kids
Straight from a fairytale

Swim in the lake

Children will absolutely love this

One of the most famous sights in Bavaria, and Germany itself, is this iconic destination. It's another one of Ludwig II's fantastical creations and is the inspiration behind Walt Disney's 'Cinderella' castle as well as the one that features in Disneyland's Magic Kingdom.
Children will love this amazing world of fantasy buildings, wonder and fairytales – taking your children to the real Disney castle itself will definitely make you the coolest parent going, that's for sure.
And, it being only two hours by train from Munich through the alps, this is quite possibly the best day trip from Munich for kids.
You and your family can gaze in awe at this architectural wonder, but it's all about the castle itself. There are tales of famous legends and other storybook classics to learn about at points around the beautiful grounds of Neuschwanstein Castle.
On a backdrop of a jaw-dropping gorge plummeting from the castle, this place is most definitely a must-see day trip from Munich.
One of the best cable car rides ever

Lunch at the top of a mountain

Fun bobsledding
Would you believe that you could actually take the bus all the way from Munich to the highest peak in Germany in just one day? Well, you can and this makes it one of the coolest day trips from Munich with kids.
You'll be in the alpine landscape in no time, surrounded by lush valleys and picturesque towns. But it's not all about the views – there's plenty of fun to be had on this magical mountain.
Something you have to do is ride the cable car all the way to the summit, marvelling at the landscape as you float above. This alone would make it an unforgettable trip for your children.
There's even a restaurant at the top, where you can get yourself and your family a tasty lunch together with the staggering views it's a great spot for a picnic.
After lunch, you can have some fun bobsledding, take a walk across a glacier, and then get on a cool cogwheel train through the mountain scenery – one of only a few still in operation in Germany.
It's all about Lego!

Short time to get there

Attractions and thrill rides
No trip to Germany with your young family would be complete without a visit to the fabulously fun world of Legoland.
Situated in nearby Guenzburg and easily reached by train, this is a simple day trip from Munich with kids – your children will love the fun-packed day out (and won't get too bored on a long train, either).
One of the best things about Legoland is not just the fact that it's all about Lego, which is great in itself, but there also eight different themed worlds to explore here! Plus there's also mini versions of European cities made out of Lego, a 4D cinema, and rollercoaster rides to enjoy.
Not only that, but you will get to play with Lego here. You also get to go to the Lego factory and see how the blocky bricks themselves are created.
With so much to do in this park, any fan of Lego (not just children) will have the best time at this super fun day trip from Munich.
#13 – Wildpark Poing
Walk through woodlands

Learn about Bavarian fauna

Feed the animals!
Whilst you might have had the chance to explore the astounding scenery of Bavaria on a day trip from Munich, you may not have been able to see much in the way of its wildlife. So at Wildpark Poing, you'll be able to meet all the animals of Bavaria.
Located just outside the city, this is a particularly easy day trip from Munich for families. The park itself will entertain both children and adults: animals roam freely here as you and your children follow paths that criss-cross the forest.
You'll chance upon deer and stumble across goats… they may even come straight up to you and eat out of your hand as the animals are very friendly.
Other animals in large enclosures include rabbits, beavers and boars – there's even lynx, wolves and bison to be seen here, too!
There are places to have lunch here, but it's also a great spot for a picnic while your children play in the park. Who could ask for a more idyllic day trip from Munich for kids?
Love Dusseldorf? Check out our secret guide to for where to stay in Dusseldorf, Germany!
Conclusion to the Best Day Trips from Munich
So there you have it – now you know all about the incredible mountains, sprawling lakes, sobering reminders of world history, historic palaces and charming towns often just a couple of hours away from Munich.
The best day trips in Munich aren't just about taking trips to the mountains, but with so many destinations tucked away in the Bavarian Alps – even day trips from Munich to Austria with Salzburg and Innsbruck set in the mountains – there's so much dramatic beauty to soak up here.
Whether you go on a day trip from Munich by train, or whether you travel by car, either way, you'll be travelling through some of the most beautiful landscapes that Germany has to offer.
So why not get the best of both worlds by getting out of Munich and into the surrounding area? You'll discover more charm and beauty than you could have imagined. And there's plenty of opportunity for fun here too!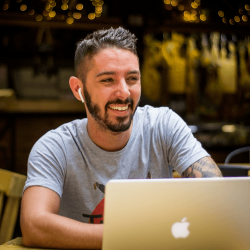 Latest posts by Aaron Radcliffe
(see all)