Edmonton might not be the most famous city in Canada, but the capital of Alberta sure has a lot up its sleeve to tempt vacationers and backpackers alike to its various attractions. There's actually a lot more to this prairie city than meets the eye.
Parks where you can ice skate in winter; North America's biggest shopping mall; a super fun waterpark; tons of nature to experience; and history to learn about. There's tons to do here.
With so many things to do, it can be hard to plan an itinerary.
Don't worry though: we've made a handy list of the top things to do in Edmonton so your trip goes without a hitch.
Our favourite places to stay in Edmonton!
Finding a place to stay in any city can be tricky, not least in the Canadian city of Edmonton. To help ease the difficulty of finding the perfect place for you, we're sharing with you three of the top places to stay in Edmonton…
The Best Hostel in Edmonton
Private rooms on offer
Outdoor spaces to hang out in
Part of the Hostelling International chain of hostels, this top hostel in Edmonton is close to Whyte Avenue entertainment strip. Clean, safe and budget-friendly, this place also comes with a spacious kitchen and lounge areas.
The Best Budget Hotel in Edmonton
Close to public transport
Selection of different rooms available
This chain hotel offers up just what you would expect: clean and comfortable rooms that are well equipped for a good night's sleep in a good downtown location. What more could you ask for?
The Best Luxury Hotel in Edmonton
Good location
Plenty of amenities on offer
For a touch of the high-end, this posh hotel has a gym, swimming pool, restaurants and bar. It's also attached to the Edmonton City Mall and has great city views from the rooms.
• The 17 Best Things to Do in Edmonton •
Get to grips with the city
See historic buildings
Discover the city on foot
One of the best ways to get to grips with any new destination is to simply wander the streets. A walking tour is a good way to take in the sights on foot whilst hearing a guide tell you all about it.
Immerse yourself in places like the ICE District, wander along Jasper Avenue and stop by local establishments as you go to get a good feel of the city – all whilst taking in Edmonton's architecture and public art.
Perfect for foodies
Visit a farmers' market
Make sure you're hungry!
Another good way to get acquainted with a new place is to sample the local cuisine. One of the best things to do in Edmonton for foodies would be to do just that.
Dive into the downtown gourmet scene and sip coffee at the local cafes, eat treats from the farmers' market and visit celebrated local establishments. What more could your stomach and your tastebuds wish for? It's a great way to explore Edmonton.
Learn about Edmonton's history
Easy to explore
Historic buildings to discover
Strathcona was, back in the day, the northernmost point of any railroad in North America. Today it's a vibrant area, a historic district with arts and entertainment facilities to match its historic credentials.
There are plenty of old buildings here, many over a hundred years old – such as the Strathcona Hotel, built in 1891 – and most of which are made of wood and brick. Anybody who's into architecture is really going to love exploring this part of the city, that's for sure.
The Best Travel Backpack EVER MADE!?!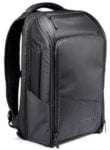 We are obsessed with backpacks – we've tried them all! And our favourite carry on backpack in the WORLD is the Nomatic Travel Backpack. This backpack has revolutionized the backpack industry and will change the way you travel forever :) Check it out here!
#4 – Spend some time at Art Gallery of Alberta
Amazing Instagram spot
Incredible historic design
Open from 9:30 a.m. to 7 p.m. daily
The Art Gallery of Alberta might have a lot of art to explore, but visiting the building itself has to be one of the coolest things to do in Edmonton. The architecture here is super futuristic and any architecture fan will love it.
Inside this impressive modern building – made up of a steel ribbon that represents the Aurora Borealis (or Northern Lights, as they're also known) – there are over 6,000 works of art created in Alberta and Western Canada. Definitely one for the art fans out there!
Good for nature spotting
Stop for a picnic
Good thing to do in Edmonton in summer
Taking a hike around Elk Island National Park is most certainly one of the best outdoorsy things to do in Edmonton. Just 35 kilometres east of the city itself, this fully enclosed area is perfect for wildlife and hiking.
Interestingly there is a big population of bison (not elk) that lives here, so there's the chance to see some of them. Embark on any number of forested hikes for different fitness levels and settle down at lakeside spot and munch on a picnic lunch.
#6 – Try out the Edmonton Corn Maze
Unique thing to do
Get out of the city
Don't get lost!
A popular attraction just west of Edmonton, the Edmonton Corn Maze is – as the name implies – a giant corn maze cut into a field of corn around 15 acres in area.
Open between August and October every year, it's a good thing to do in Edmonton in fall. It's pretty cool, too, with over 5 kilometres of pathway to make your way across and 85 decision points to contend with. It can take up to an hour to complete!
| Pro Travel Tip
Explore the world like a VIP with WayAway Plus – your all-in-one travel companion with 24/7 travel support and cashback on your expenses so you can save while you play!
#7 – Visit the Neon Sign Museum
Go at night
Unusual way to learn Edmonton's history
Pretty cool museum
One of the more off the beaten track things to do in Edmonton would be to head on over to the city's Neon Sign Museum. An interesting way to see the city's history, there are 20 vintage signs here from railways and stores to admire.
It really brings to light (pun intended) the history of Edmonton. It's an unusual museum, too, in that they're displayed as they would have been on walls outside. Definitely one to see at night time.
Still haven't booked for Edmonton? Find out where to stay in Edmonton for any type of trip!
Pre-plan your trip with bike maps
Outdoor activity
See the city at your own pace
Another good way to get around Edmonton, besides just walking, is to get yourself a bike and explore the city using pedal power. Hit the streets of the city and discover it at your own pace.
All you have to do is rent yourself a bike (e-bikes, or road bikes for the more experienced) and get going. The city is pretty cycle friendly, with plenty of bike routes to cycle along in and around Edmonton.
The first thing is first: Check the Canada eTA application requirements for a smooth entry.
#9 – Take a break at Muttart Conservatory
Instagram spot
Cafe on site
Gift shop
The botanical garden that is Muttart Conservatory is a pretty cool thing to do in Edmonton. Looking a little bit like a mini Louvre with its glass pyramids, the botanic garden has over 700 species of plants located inside 3 climate-regulated biomes.
From tropical to arid and temperate regions, different ecosystems are represented here. The best thing is you can see the spectacle of nature all year round, making this landmark location a good winter spot if it's super cold outside.
Historic sights to see
Learn more about Edmonton
See multicultural neighbourhoods
Probably one of the most interesting things to do in Edmonton would be to get yourself on an actual tour of the city. A tour by bus will allow you to quickly hop from one site to another, learning all about the history of this prairie settlement.
From Chinatown to Little Italy and the French Quarter, there are various cultural influences that have had their impact on the city, as well as unique places to visit along the way. Make sure to bring your camera as you dive in and out of these fascinating places.
Have your dates picked? Read up on hostels in Toronto before you book!
#11 – Ride the streetcar
Historic transport (early 1900s)
Different way to experience history
Stop off as you travel
This isn't just any streetcar: this is the High Level Bridge Streetcar. A historic mode of transport that crosses over the High Level Bridge spanning the North Saskatchewan River, riding this is definitely one of the coolest things to do in Edmonton.
One of the routes the streetcar takes is from Strathcona Streetcar Barn & Museum to Jasper Plaza. It's a good way to feel the history of the city without even stepping foot into a museum. Pretty cool!
Sample some beer
Learn all about the process
Support local produce
As a city, Edmonton likes its beer – it isn't without its fair share of breweries, either. So, if you like beer and you feel like sampling some local specialities, heading to a brewery will probably be your favourite thing to do in Edmonton.
It's a thriving scene, in fact, with numerous new breweries opening up all the time. Some of the more well known ones you should hit up are Situation Brewing, Sea Change Brewing Co, and Blind Enthusiasm Brewing Company, to name just a few.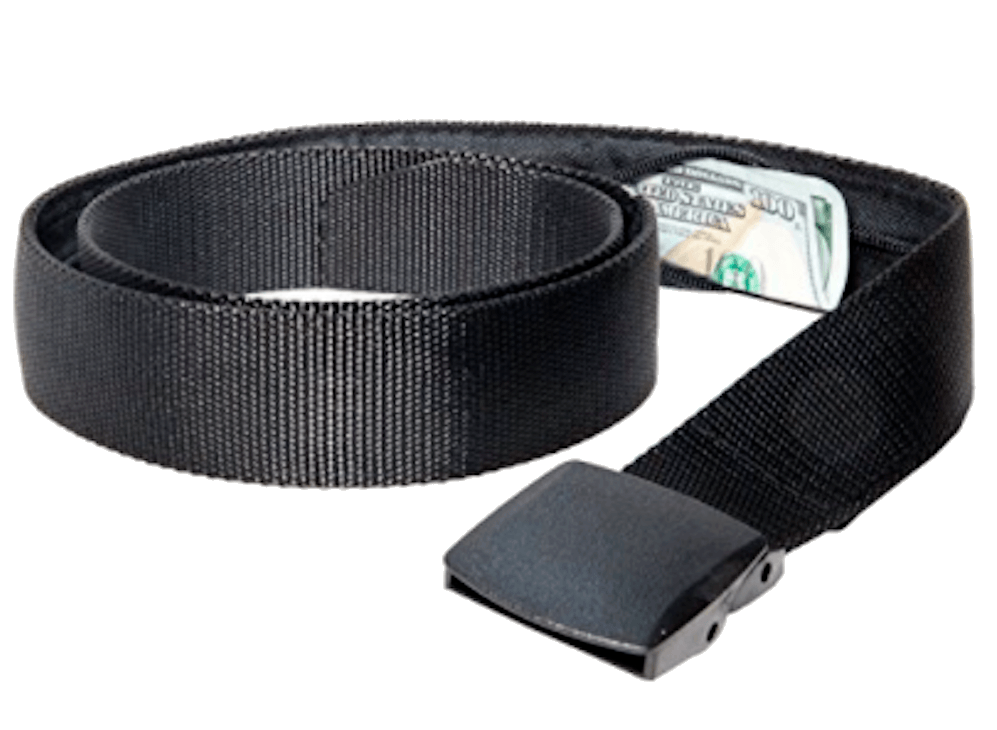 If you are traveling you should ALWAYS have emergency cash hidden on you! Security belts are great because they are affordable and can fit a ton of stuff in them (great for peace of mind!). Check out our favorite travel belt!
Unique thing to do
Learn about different cultures
Try different tea
Beer isn't the only thing you can drink in Edmonton. There's also tea. In Chinatown, specifically, this is Chinese tea. One of the more unusual things to do in Edmonton would be to check out how the Chinese tea ceremony works.
You'll get to find out all about different types of teas, the best ways to get the perfect flavour from them, and why the tea ceremony is so important. Indulge your inner tea lover!
Meet a local
Find hidden gems
Get advice on your trip
Though guidebooks are great, they can only get you so far. One of the better ways to explore Edmonton would be to experience the city from the point of view of a local.
People here are passionate about their city and finding a good local guide will be the difference between liking and loving your time in Edmonton. They'll take you around all their favourite foodie spots and local haunts, as well as a few hidden gems, and help you get around the city with transport and sightseeing advice.
Short on time in Toronto? Doesn't matter we have trips from Toronto, Canada you can do in one day!
#15 – Get geeky at TELUS World of Science
Great for families
Good thing to do in Edmonton on a rainy day
Educational!
TELUS World of Science has got to be one of the best things to do in Edmonton for families. This hands-on museum is all about learning how the world works and has some pretty cool exhibits to get involved with.
If you're not in town with children, don't worry: it's still a cool place to visit. There's technology and science galore to learn about here.
Never been to Canada? See our favorite places to visit for when you go!
Famous waterpark
Epic wave machine!
Fun day out
World Waterpark is probably the coolest waterpark in Edmonton, or anywhere nearby, really. Opened in 1986, the park calls itself "wet, wild and wonderful" and we pretty much agree!
With all sorts of twisty, turny slides (21 in total), an indoor pool with a wave machine (the largest in the world!) and a huge capacity to hold 40,000 guests, it's an extravaganza of a waterpark that makes for a super fun day. Easily one of the top things to do in Edmonton!
Looking for a deal? Our recommended budget hostels in Toronto won't break the bank!
#17 – Chill out in Victoria Park
Great to visit all year round
A good thing to do in Edmonton in winter
Have a picnic in summer
A chilled thing to do in Edmonton, paying a visit to Victoria Park is a good idea all year round. In winter, it's magical: water freezes over for ice skating opportunities; in summer it's perfect for picnics, sports and family fun.
This municipal park is located along the river and is a favourite of locals who head there, well, whenever! But it's a particular favourite for its wintertime skating. Couldn't be more wintry than that.
Final thoughts on the best things to do in Edmonton
That marks the end of our list of the very best things to do in Edmonton. Now you've got plenty to choose from to make your time in the Alberta capital go with a bang.
We think there's something for just about everyone on our trip, making for a near-perfect itinerary.
Craft beer breweries, winter ice skating, tropical botanic gardens… You name it. There's a ton of things you could be getting up to when you explore this city.
Been to Edmonton before? Or maybe you live there? If you know of some unmissable things we've somehow missed, tell us in the comments below!
***Disclaimer*** Some of the links in this post are affiliate links. This means that if you book your accommodation through the site, One Weird Globe will earn a small commission at no extra cost to you. Your support helps me keep the site going :)
Latest posts by Aiden Higgins
(see all)