Hiroshima is a Japanese city with a lot of history behind it! Famed as the target of the first atomic bomb at the end of WWII, the city has since recovered to become a vibrant and cosmopolitan hub. With great restaurants and entertainment facilities alongside the historic attractions, Hiroshima has a lot to offer.
As with many Japanese cities, Hiroshima is quite densely populated. This can make it difficult to figure out where to stay when visiting.
That's where we come in! We've created this guide to the seven best neighborhoods in Hiroshima to help you plan your upcoming trip to this fascinating metropolis.
So let's get started!
Quick Tips – Where to Stay in Hiroshima
Where to Stay in Hiroshima
Looking for a specific place to stay? These are our highest recommendations for places to stay in Hiroshima.
Best Apartment Rental in Hiroshima
With its minamilist design and trendy decor, this condo will have you staying in the heart of Hiroshima! Putting you just a mere 30 seconds from the Peace Park, this apartment makes for the perfect place to kick off your holiday in Japan!
This central hostel is perfect for getting to know the city during a short stay – making it a great choice for backpackers that are ticking off a few Japanese cities as part of their itinerary! They have excellent communal spaces, as well as luggage storage and bicycle hire – everything you could ever need.
Best Budget Hotel in Hiroshima
Despite being relatively well priced for Japan, Hotel Hokke Club Hiroshima offers some fantastic facilities! There is a large public bathing area on-site, as well as a high quality restaurant that is popular with guests and locals alike. With laptop rental available and high speed WiFi, this is also great for business travellers.
Best Luxury Hotel in Hiroshima
Towering over the city and located right in the heart of Motomachi – the most popular tourist district in Hiroshima – this hotel is truly unparalleled in the splurge category! There are two restaurants available on-site, as well as an excellent bar on the rooftop where you can admire the city.
Hiroshima 7 Best Neighborhoods to Stay in
Let's take a look, in more detail, at the seven best neighbourhoods in Hiroshima. Each caters to different interests, so be sure to pick the neighbourhood that's right for you.
Neighborhood #1 – Motomachi
Best neighborhood in Hiroshima for your first time!
COOLEST thing to do in Motomachi – wander through Central Park to take a break from the busy city centre
BEST place to visit in Motomachi – Hiroshima Castle is the main focal point of the city, and has some great historic exhibits
Motomachi is the most central neighborhood in Hiroshima, making it the perfect place for visitors to get to know the city during their first visit! Most of the best known attractions are located in the area, and there are plenty of entertainment facilities that mean – in theory – you will never need to leave.
It is also a major shopping district, with plenty of malls, international brands and local boutiques lining the streets! As with most city centres, there is a great selection of local and international cuisines in the area's restaurants. The northern end is also home to the city's creatives – perfect for picking up a piece of art.
More Awesome Things to do and see in Motomachi
Head to the Hiroshima Museum of Art for exhibits showcasing work from across Japan and the rest of the world

Ground Zero can also be found in Motomachi – providing a sobering experience for visitors to the city centre

Hiroshima Children's Museum is fun for all ages with interactive exhibits about toys, games and childhood life in Japan

Okonomiyaki is an iconic dish from Hiroshima, and one of the best places to sample it in Motomachi is at Okonomiyaki Shintenchi Micchan

Okonomimura is a budget friendly alternative to the areas restaurants – functioning much like a night market in other Asian cultures
Best Air BnB in Motomachi
With its bright rooms and tasteful design this stay will give you all the charm of a BnB with the comfort of a hotel! Complete with large windows and cozy beds, there is no better place to call home in the heart of Hiroshima!
Best Hostel Motomachi
This hostel is female only, making it a great choice for solo female travellers that want to feel a little more secure! It is only just over a year old, however, is already one of the most popular hostels in the city centre. Though they mostly offer dorms, they also have a single room available.
Enjoy your stay in Hiroshima! Check out our guide for what to do in Hiroshima while you're there!
Best Budget Hotel in Motomachi
For anyone on a strict budget, Hostel Vista is your best bet in the city centre of Hiroshima! A buffet breakfast is provided every morning, helping to set you up for the day ahead. Rooms are well equipped with satellite television, luxury toiletries and modern conveniences. Private parking is also available.
Best Luxury Hotel in Motomachi
A truly magnificent hotel in the city centre, this is one of the tallest buildings in Hiroshima – giving guests unparalleled views across the skyline! Rooms are fully air conditioned and soundproofed, ensuring you enjoy a peaceful stay in the hotel. There is a pool and fitness centre available.
Osaka is great! Osaka's hostels are great too!
Neighborhood #2 – Hakushima
Where to stay in Hiroshima close to everything!
COOLEST thing to do in Hakushima – catch a live performance at the Ueno Gakuen Hall in the north of the area
BEST place to visit in Hakushima – just across the river, Nigitsu Shrine is a little less touristy than others in the city
Though largely untouched by tourism, Hakushima is a major transportation hub just north of Motomachi! With three local transport stations, this is a great area for getting around the city and is perfect for those only visiting Hiroshima for a couple of days. It also has a much more peaceful vibe than the immediate city centre.
By far the best attraction in the area is the cuisine! There is a plethora of restaurants offering a good mix of contemporary and traditional dishes. The surrounding river is also a great place to hop on board one of the boat tours that take you through the city.
More Awesome Things to do and see in Hakushima
Hiroshima Detention House might not seem like an obvious tourist attraction, but its walls are covered in beautiful murals

Anraku-ji Temple is another fantastic temple with low tourist numbers – this is where you can learn about contemporary religious practices

Bakery Petit Shirashima is somewhat of a local institution, offering the best bread and pastry you will taste in Japan

Nikusho Mizuki Annex is a fantastic restaurant offering innovative takes on traditional cuisine

If sushi is more your thing, head to Sushi Ken Shiroshima Honten – they're popular with groups thanks to their well priced platters
Best Air BnB in Hakushima
Located right by the Hiroshima Castle Musuem, this is a trendy and cozy BnB that will put you within minutes from all the best sights of the city! Although a bit small, this apartment will have you staying in the heart of Hiroshima for a price no one else can beat!
Best Hostel Hakushima
Roku is located on the boundary between Hakushima and Motomachi, giving you easy access to both areas! As a guesthouse, they offer both dorms and privates allowing you to pick whatever you prefer. Guests are given a complimentary welcome drink every day from the bar.
Don't book! At least, not before you've seen Tokyo's top hostels!
Best Budget Hotel in Hakushima
Only a ten minute walk from the main train station in Hiroshima, this is a great budget option for anyone arriving late in the evening, or wishing to use Hiroshima as a base to explore the wider region! A complimentary breakfast buffet is included, and there is a hot spa on-site.
Best Luxury Hotel in Hakushima
Rooms at the Royal Park Hotel are fully air conditioned, making it a cool haven during the boiling summer months! Rooms have fantastic facilities that are well worth spending a little extra on. There is a complimentary breakfast provided every morning, and high speed WiFI can be accessed throughout.
The Best Travel Backpack EVER MADE!?!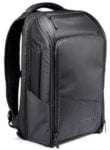 We are obsessed with backpacks – we've tried them all! And our favourite carry on backpack in the WORLD is the Nomatic Travel Backpack. This backpack has revolutionized the backpack industry and will change the way you travel forever :) Check it out here!
Neighborhood #3 – Hondori
Where to stay in Hiroshima for nightlife!
COOLEST thing to do in Hondori – Wonderful Joke is a fun rock and roll bar to participate in authentic Japanese karaoke
BEST place to visit in Hondori – the Monument of the Atomic Bomb Sacrifice is an interesting historical monument
Hondori, situated just below the city centre, is the vibrant entertainment hub of Hiroshima! This makes it the perfect choice for those seeking parties and great drinks. Whether you want an upscale cocktail bar, or a late night dive bar, there's something for everyone in Hondori.
As it is just beneath Motomachi, Hondori also provides easy access to all of the city's major districts. The main train station is just across the bridge in the west, and the Memorial Park is across a bridge on the other side! This means it is also a good area for those seeking somewhere central with easy access to the main attractions.
More Awesome Things to do and see in Hondori
Head to Parco Shopping Mall – one of the largest in the city, it is particularly popular for clothing and home goods

Kamiyacho is another popular shopping destination, however this is better for picking up souvenirs as well as visiting Japan's infamous junk stores

Wander down to the riverside to catch a boat tour around the city – the perfect way to take in the main sights

For nightlife, you can't miss out on Tropical Bar Revolucion – it is easily the most popular in Hiroshima and has great drinks prices

If you're looking for something a bit more upmarket, Le Jyan Jyan offer regular wine tastings
Best Air BnB in Hondori
Bright, chic, and boutique, this trendy BnB will have you falling in love with the cute decor and relaxing vibes of this apartment! Located just minutes away from the Hondori Center, all of the best sights in the city is just a short walk away from your door!
Best Hostel Hondori
Santiago Guesthouse gets you up close with Hiroshima's main entertainment district! It comes with fantastic social facilities – perfect if you are travelling alone and need some buddies to experience the nightlife with. Rooms are comfortable and elegantly decorated using modern design. It also comes with high speed WiFi.
Editor's Tip: make friends by staying at a cool hostel in Hiroshima!
Best Budget Hotel in Hondori
Despite being a budget hotel, Hokke Club Hiroshima has some fantastic facilities that will ensure you experience ultimate comfort during your stay in the city! There is a large hot spring spa on-site, as well as a massage service that can be booked at the front desk. A buffet breakfast is included.
Best Luxury Hotel in Hondori
Perhaps the best part of this towering four star hotel is the on-site French restaurant! The food here is so good that locals often frequently visit to sample the latest menu items. A complimentary breakfast buffet is included for guests, and there is free WiFi available throughout.
Editor's Note: You can have a great time in Tokyo staying at one of the top party hostels!
Neighborhood #4 – Hijiyamahonmachi
Best neighborhood in Hiroshima for families!
COOLEST thing to do in Hijiyamahonmachi – hike up the mountain at Hijiyama Park and soak up the breathtaking views across the city
BEST place to visit in Hijiyamahonmachi – there is a large manga library in the park where you can check out historic examples of the Japanese comics
Hijiyamahonmachi is an area packed with natural beauty thanks to the verdant park that surrounds the area! For families, this makes it a calm retreat away from the busy city centre. It is nevertheless well connected to the rest of the city by public transport. There are plenty of great entertainment facilities to keep the whole family entertained.
As a quieter area, Hijiyamahonmachi has a more local feel than other neighborhoods in the city! This allows you to see a more authentic way of life. The restaurants serve a great selection of Japanese cuisine, and for those who aren't travelling as a family the bars are also great for socialising.
More Awesome Things to do and see in Hijiyamahonmachi
The Hiroshima Museum of Contemporary Art houses one of the largest collections in the country and will easily take up an entire day

Just across the bridge is Art Space Hap, a small independently owned gallery where you can also buy some pieces to take home

Hiroshima Box is another fantastic store in the area with a good selection of local souvenirs as well as information about their history

There are bike rental facilities right next to the Enko River – hop on board and take an easy going ride around the park and river

Most tourists don't visit Japan to sample burgers, but Mos Burger Hiroshima Dambara has a fantastic range that can rival any American restaurant.
Best Apartment Rental in Hijiyamahonmachi
Located just ten minutes away from the Hiroshima Train Station and all the best sights of the downtown, this apartment is literally your oasis in the heart of the city! With its sunny rooms and relaxing atmosphere, this is the perfect place to call home!
Best Hostel Hijiyamahonmachi
This cosy hostel is the perfect getaway from the busy city centre – and even has large private rooms that can cater to families! They offer bicycle hire services, giving you a fun way to explore the surrounding area. They also have a sunny terrace on the rooftop where you can mingle with other guests.
Editor's Note: Get to know the city from these great hostels near Tokyo Station!
Best Budget Hotel in Hijiyamahonmachi
Located just across the river from Hijiyamahonmachi, Super Hotel is also within easy walking distance from the city centre! This makes it a great choice for families on a budget that want the best of both worlds. A complimentary buffet breakfast is provided every morning, and free WiFi can be accessed throughout.
Best Luxury Hotel in Hijiyamahonmachi
This brand new accommodation offers a range of fully serviced apartments – perfect for families that want some additional privacy whilst visiting Hiroshima! All apartments come with well equipped kitchens, as well as large bathroom suites. Free WiFi is also available throughout each property, and it comes well rated by previous guests.
Japan is beautiful! These are the best places to visit in all of Japan!
Neighborhood #5 – Kakomachi
Where to stay in Hiroshima on a budget!
COOLEST thing to do in Kakomachi – head to Otis! where you can catch an excellent live performance and sample budget friendly bites
BEST place to visit in Kakomachi – visit Peace Memorial Park, dedicated to commemorating the lives lost during the nuclear attack
Sandwiched on a narrow island in Naka Ward, Kakomachi is a great spot for budget travellers wanting to visit this notoriously expensive country! It is within easy walking distance of the city centre, and has plenty of attractions in its own right. The restaurants and bars offer budget friendly prices that are sure to delight your wallet.
The main attraction is the Peace Memorial Park in the north of Kakomachi! This large park has some great facilities throughout, as well as plenty of monuments dedicated to the Hiroshima bombing and the ensuing peace agreement. Think of it as an open air museum – and it's entirely free!
More Awesome Things to do and see in Kakomachi
Wander into the Hiroshima Peace Memorial Museum – this has some more in depth details about the park and the war in multiple languages

Sumiyoshi Shrine, located just south of Kakomachi, is a renovated shrine that is open to visitors from anywhere in the world

Ristorante Mario is a highly popular Italian restaurant serving some budget friendly cuisine right on the edge of the park

Bike rental facilities are also available on this side of the river – it is a great way to take in the main attractions of the region at an easy pace

If you want to sample a local delicacy but don't want to succumb to expensive Japanese prices, head to Okonomiyaki Mikazuki
Best Air BnB in Kakomachi
This is one bright and trendy boutique BnB you will not want to miss! Giving you a hotel standard quality of comfort and a BnB's thoughtful touches, you are sure to feel right at home! Putting you just 30 seconds from the Peace Park, you coulden't ask for a better location!
Best Hostel Kakomachi
Located right in the heart of the most budget friendly neighborhood near the city centre, Hostel Mallika is perfect for backpackers that want to watch their spending in Hiroshima! They also offer a complimentary breakfast, helping you get ready for the day ahead without any additional costs.
Still haven't booked for Yokohama? Find out where to stay in Yokohama for any type of trip!
Best Budget Hotel in Kakomachi
Opened to commemorate the victims of the nuclear bombing, City Bunka Koryu Kaikan is, itself, a little piece of Hiroshima history! There are two restaurants on-site serving both Japanese and international cuisine. Rooms are fully air conditioned and soundproofed, and there is WiFi access throughout the property.
Best Luxury Hotel in Kakomachi
This gorgeous apartment is only a short walk away from Kakomachi and offers some fantastic facilities! It comes with a balcony where you can admire views across the city. There is also a private pool, giving you complete privacy to unwind after a long day of exploring. This apartment sleeps two.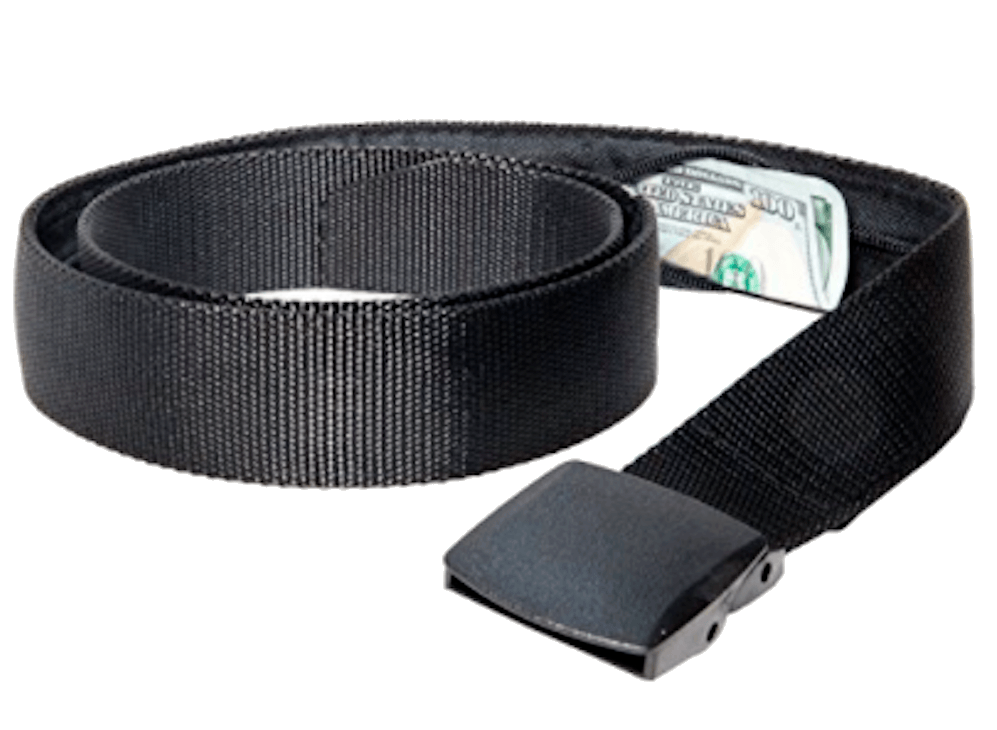 If you are traveling you should ALWAYS have emergency cash hidden on you! Security belts are great because they are affordable and can fit a ton of stuff in them (great for peace of mind!). Check out our favorite travel belt!
Neighborhood #6 – Nakamachi
Best neighborhood in Hiroshima for couples!
COOLEST thing to do in Nakamachi – sample the craft beers at Raku Bar – they have the largest selection in the city
BEST place to visit in Nakamachi – head to Muku Gallery shopping centre to pick up bargains on international brands and local outlets
Nakamachi is situated right between Motomachi and Hondori. This tiny district combines the history and tradition of its northern neighbour with the culture and creativity of the areas to its south! For couples visiting the city, this allows you to easily switch between an action packed holiday and relaxing, romantic break.
As one of the trendiest neighborhoods in the city, Nakamachi has a variety of bars to cater to all tastes! The food scene is also incredible here, offering innovative takes on traditional dishes, as well as some delicious international cuisine. This area truly has something for everyone.
More Awesome Things to do and see in Nakamachi
BARCOS International Club is a popular nightclub in the area with multiple floors offering different styles of music

Peace Boulevard, which separates Nakamachi from Hondori, is a major street in the city with beautiful park areas surrounding it and plenty of shopping opportunities

Shirakami Shrine is your best chance to visit an authentic shrine in Hiroshima, as all of the rest have been renovated or built recently

If you are interested in live music, head to Club Cream where they have a rotating selection of acts and great drinks prices

For date night, head to Tempura Tenko where you can enjoy a selection of traditional Japanese cuisine as well as modern interpretations
Best Air BnB in Nakamachi
This boutique style BnB takes a regular old apartment flat and trasforms it into one of the most unique stays in all of Hiroshima! With its minimalist design and splashes of color, you will feel right at home in the heart of the downtown!
Best Hotel for Backpackers Nakamachi
Though a pretty basic hotel, S-Plus Hiroshima gives you easy access to both Nakamachi and the Peace Park area of the city! They offer private rooms at budget friendly rates, and also have fantastic communal spaces so you can still enjoy the social aspect you would get from a regular hostel.
Ready to book? We've put together our favorite places to stay in Osaka so you don't have to stress!
Best Budget Hotel in Nakamachi
This is a fantastic hotel for young couples that are sticking to a strict budget! Though fairly basic, the rooms are well equipped with air conditioning, soundproofing and modern amenities. An American style breakfast buffet is served every morning, and there is a 24 hour laundry service on-site.
Best Luxury Hotel in Nakamachi
Another great selection of apartments from COCOSTAY, their Grace Hill apartment block offers fully serviced apartments that are perfect for couples! Located right in the heart of the city, COCOSTAY Grace Hill gives you the privacy of an apartment with the convenience of a hotel. Breakfast is also included.
Will you also visit Hakone? Check out where we like to stay in Hakone!
Neighborhood #7 – Fukuyama
Best neighborhood near Hiroshima for temples!
COOLEST thing to do in Fukuyama – picking up your own pair of geta (Japanese shoes) at GETAKOBO is truly an experience, where you can watch them be handmade
BEST place to visit in Fukuyama – hop around the multiple temples in the city and learn more about Japanese religion and tradition
Though officially a different city, Fukuyama is part of the Hiroshima Prefecture and can be easily accessed from the city by public transport. This city is popular with visitors that want to discover some authentic Japanese temples! Whilst there are only three major temples in the area, the smaller ones are also interesting to visit.
Aside from the temples, Fukuyama offers a more local experience than you get in the main tourist cities around the country! This is a great place to eat traditional Japanese recipes that have been passed down through generations, stroll spacious parks and learn about local artisans.
More Awesome Things to do and see in Fukuyama
Homeishu is a popular liqueur from the region – there are four distilleries around the city that offer tastings and tours

Fukyama Castle is the central focal point of the city, and has some interesting historical exhibits as well as magnificent views

Sensui Jima is a short ferry ride away from Fukuyama – this small island is packed with nature based activities including hikes, onsen and beaches

Sample some decadent seafood at Uosen – a small restaurant only a short walk away from the central train station.
Best Holiday Rental in Fukuyama
If you are planning a huge family vacation, this holiday rental will have you renting out an entire massive traditional Japanese style house! If you are really wanting to put your holiday on the map, nothing could make it more memorable than literally moving into Japan!
Best Hostel Fukuyama
Whilst there aren't any hostels in Fukuyama, Motomachi Flat is a great choice for backpackers – especially those arriving as a large group! There is a hot tub on-site, and the rooms are fully air conditioned for ultimate comfort. The kitchen is well equipped with modern conveniences, and WiFi is available.
Best Budget Hotel in Fukuyama
This two star inn is perfect if you want a more typical hotel experience without breaking the bank! They offer rooms with balconies, giving you mesmerising views across the city from the comfort of your own space. They also have a dormitory, however this is only for female guests.
Will you also visit Kanazawa? Check out where we like to stay in Kanazawa!
Best Luxury Hotel in Fukuyama
This four star hotel gives you direct access to the train station – perfect if you are only visiting Fukuyama for a few days! All rooms are fully air conditioned and come with modern amenities – including flat screen TVs and high speed WiFi access. Private parking is available for guests that have opted to hire a car.
Recommended Article: Looking for the best hostels in Kyoto? Check out our EPIC Guide!
Final Thoughts on Where to Stay in Hiroshima?
Hiroshima is an intriguing city that should not be left off any itinerary for Japan! Whether you are interested in WWII history, modern culture or innovative cuisine, Hiroshima has a little bit of everything to delight visitors.
For best area we are going to go with Nakamachi! Sandwiched between Honmachi and Motomachi, it offers the best of both worlds in terms of historic and entertainment attractions.
That being said, this large city has plenty to offer and all of the areas mentioned in this guide have their charms. We hope we have helped you to plan your itinerary.
Did we miss anything? Let us know in the comments!
***Disclaimer*** Some of the links in this post are affiliate links. This means that if you book your accommodation through the site, One Weird Globe will earn a small commission at no extra cost to you. Your support helps me keep the site going :)
Latest posts by Aiden Higgins
(see all)