As the third largest city in Japan, Osaka is a vibrant metropolis that is sure to delight a variety of visitors! Known as the culinary and nightlife capital of the country, Osaka is the place to be if you want to party and embed yourself in the culture of modern Japan. Though it might seem corporate on the surface, there is plenty of culture hiding beneath the surface.
As such a large city, figuring out the best place to stay in Osaka can be a challenge. Even the most seasoned travellers struggle to make sense of the many different neighborhoods in this bustling city.
That's where we come in! We've created this guide to the seven best neighborhoods in Osaka, and categorised them based on who they are best for.
So let's jump into it!
Quick Tips – Where to Stay in Osaka
Where to Stay in Osaka
Looking for a specific place to stay? These are our highest recommendations for places to stay in Osaka.
Yui's BnB
Indoor fireplac
Free parking on premises
Free Wifi
Read More
Putting you right smack in the heart of Osaka, this is a BnB that will give you the luxury treatment. Pamper yourself by staying in these spacious lavish rooms, juts minutes away from the metro station, Dontonbori, and all the rest of the best sights in aka!
This modern hostel in the heart of Osaka's tourism centre is incredibly well placed for exploring the rest of the city with ease! They offer fantastic cultural experiences that not only allow you to get to know Japanese life, but also give you the opportunity to mingle with other guests.
Best Budget Hotel in Osaka
This two-star hotel can be quite deceiving from the outside! Though it seems pretty basic, they offer plenty of great additional services that give you more value for money. Right in the heart of the nightlife district, Midosuji Hotel offers rooms at great price points, ensuring you have more money to enjoy your time in the city.
Best Luxury Hotel in Osaka
This five-star hotel truly is the pinnacle of luxury right in the heart of Osaka! It comes with excellent reviews from previous guests thanks to the world-class facilities and great levels of service. It is situated in the Osaka Castle district, ensuring you a peaceful environment from which to explore further afield.
Osaka 7 Best Neighborhoods to Stay in
Let's take a look, in more detail, at the five best neighbourhoods in Osaka. Each caters to different interests, so be sure to pick the neighbourhood that's right for you.
Neighborhood #1 – Osaka Castle
Best neighbourhood in Osaka for your first time!
COOLEST thing to do in Osaka Castle – take a boat tour around the moat of Osaka Castle and learn about its history
BEST place to visit in Osaka Castle – enter Osaka Castle itself, a popular meeting point for locals with great views across the city
The Osaka Castle area surrounds the eponymous landmark and is an important gathering place on the outskirts of the city centre! For first time visitors, the Osaka Castle area is a little bit quieter and easier to navigate, giving you an easy introduction into the otherwise hectic city.
The park surrounding the castle is popular during cherry blossom season, where you will see many visitors and locals alike revelling amongst the trees and enjoying the sunshine! There are plenty of fantastic restaurants and bars in the area, as well as some interesting historic attractions where you can learn more about the region.
More Awesome Things to do and see in Osaka Castle
Visit the Osaka Museum of History where you can admire a wide range of exhibits depicting the turbulent history of the city

Osaka Science Museum is another popular attraction, with a planetarium and cinema – perfect if you are travelling with kids

If you want to sample the infamous Japanese blowfish, head to Fugutora who prepare the notorious ingredient in a variety of ways

Nightlife is a little more laid-back in the Osaka Castle area, and Harenohi is a great example of this with a wide selection of craft beers

Take a tour of a major Japanese TV station – Japan Broadcasting Corporation – at BK Plaza
Best Air BnB in Osaka Castle
This is one cozy budget BnB in the center of Osaka you won't want to miss! With its minimalist style, comfortable rooms, and a relaxing atmosphere, you will feel right at home. With all the best sights of the downtown nearby, there is no better place to base yourself from!
Best Hostel Osaka Castle
As with many Japanese hostels, Carinco Hostel offers pod style beds within their dorms! This gives you a little extra privacy when compared with other backpacker accommodations. They also offer free bike hire to guests, giving you a great way to explore the city with ease.
Heading to Kyoto? Save some money with our guide to the coolest hostels in Kyoto!
Best Budget Hotel in Osaka Castle
If you want to keep some of your Western comforts whilst staying in Japan, Hotel The Lutheran is a good choice that is based on American hotels! Rooms are fully air-conditioned and come with large en-suite bathrooms. A buffet breakfast is served every morning, and WiFi can be accessed throughout.
Best Luxury Hotel in Osaka Castle
This gorgeous five-star hotel is located right in front of Osaka Castle, giving you great views across the city and an unbeatable location! There is a large spa facility on-site with saunas, hot tubs and massage treatments available. There are also multiple restaurants and a good selection of beauty facilities.
Haven't Booked for Osaka? Read up on our favorite hostels in Osaka (for any budget)!
Neighborhood #2 – Kita
Where to stay in Osaka close to everything!
COOLEST thing to do in Kita – shop along Tenjinbashi-suji, a huge shopping street with a variety of outlets
BEST place to visit in Kita – ride to the top of Umeda Sky Building for mesmerising views across the city
Whilst Osaka doesn't have a distinctive city centre area, Kita is the next best thing! Most of the major transport lines run through this area, giving you easy access to all areas of the city. It is also the most visited tourist district in the city, with a wide range of entertainment, dining and nightlife options available.
As an important hub, Kita can get quite busy – making it the best location to discover just how vibrant Osaka can be! Umeda is the main tourist part of the area, however neighboring Nakazakicho is great if you want something more alternative.
More Awesome Things to do and see in Kita
Japan has a unique café culture, and there's nowhere better to experience this than Utena Kissaten

Nakazakicho is known for its lifestyle goods stores, so if you want to grab some interesting home and beauty items head to Asobiya

Help Five is a major shopping and entertainment complex that has a ferris wheel where you can admire views across Osaka

The National Museum of Art is based in the Kita neighborhood and has fantastic exhibits from across the world

If you want to sample authentic Japanese ramen, head to Gunjou – a local favourite that is still off most tourist itineraries
Let's narrow it down! Near Haneda Airport are some of the best hostels!
Best Air BnB in Kita
If you are looking for one of the best places in Okasa to base yourself out of to explore all the sights of the city, look no further than this BnB! With its stylish and homey decor, you will get a hotel-esque stay with all the touches of a BnB!
Best Hostel Kita
Sakura La An is a modern hostel located in a renovated building from the 1964 Olympics! It is based on the rooftop, so has a great sun terrace and garden area where you can relax and mingle with other guests. They also offer various cultural activities including tea ceremonies and calligraphy lessons.
Check this out – the 11 best boutique hotels in Osaka will blow you away!
Best Budget Hotel in Kita
Located within a vintage modernist building, this hotel is perfect if you want to stay in the heart of the action on a budget! Rooms are well equipped with large seating areas and modern en-suite bathrooms. There is a 24-hour reception available to help you plan your itinerary.
Editor's Tip: make friends by staying at a cool hostel in Tokyo!
Best Luxury Hotel in Kita
Ritz-Carlton are a globally recognised luxury hotel chain and they have brought their European elegance to Osaka! There are five restaurants on-site, including a French restaurant that has been awarded a Michelin star. They offer a complimentary buffet breakfast every morning, private parking and a luxurious bathing area.
The Best Travel Backpack EVER MADE!?!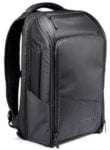 We are obsessed with backpacks – we've tried them all! And our favourite carry on backpack in the WORLD is the Nomatic Travel Backpack. This backpack has revolutionized the backpack industry and will change the way you travel forever :) Check it out here!
Neighborhood #3 – Namba
Where to stay in Osaka for nightlife!
COOLEST thing to do in Namba – head on the official Osaka Pub Crawl – a great way to sample the nightlife and meet other visitors
BEST place to visit in Namba – visit the Amerika Mura district to discover Japan's thriving street fashion scene
Located within the Minami district, Namba is the place to be if you are interested in nightlife! Every night this district comes alive with both locals and visitors looking to party and enjoy a few drinks. There is a great variety of bars and clubs to cater to all tastes – whether you prefer something a little more laid back or want to experience the biggest, loudest events.
During the day Namba is also a major centre for the local culinary scene! This is where some of the most innovative restaurants reside where you can discover modern takes on Japanese and international dishes.
More Awesome Things to do and see in Namba
Head to the Misono Building in the evenings to check out the many bars available on the second floor

Head to the izakaya (traditional Japenese pubs) of Hozenji Yokocho if you are more interested in mingling with locals

Midosuji is the premier shopping street in Osaka with plenty of international brands for those looking to splurge

Okonomiyaki is one of the most popular dishes in Osaka, and there are plenty of restaurants offering it in Namba – we suggest Chibo

If you want to learn more about the local religious beliefs, visit Namba Yasaka Shrine
Best Air BnB in Namba
This bright and sunny apartment is sure to blow you away with its charming decor and homey rooms! Putting you just 2 minutes away from the subway, you will have all of Osaka in the palm of your hand! The first step to a perfect vacation is making this BnB your home!
Best Hostel Namba
Located just a short walk from Namba Station, this is the perfect hostel if you want to stay in the heart of the nightlife district! They have excellent communal areas where you can meet other travellers and offer a bicycle tour of the city a few times a week. Free WiFi is available throughout.
Hiroshima is great! Hiroshima's hostels are great too!
Best Budget Hotel in Namba
This two-star hotel might seem pretty basic from the outside, but they have excellent guest reviews thanks to their fantastic service and high-quality facilities! All rooms come with both a shower and a bathtub, as well as luxury toiletries. There is also a hot spring bath within the hotel.
Best Luxury Hotel in Namba
Another internationally renowned hotel brand in the heart of Osaka, Swissotel Nankai is packed with luxury facilities! There is an indoor pool on-site, as well as a large spa facility that offers a variety of holistic therapies. A buffet breakfast is provided every morning, and there is a 24-hour gym.
Neighborhood #4 – Osaka Bay
Best neighbourhood in Osaka for families!
COOLEST thing to do in Osaka Bay – spend time in Universal Studios Japan, the most popular amusement park in the country
BEST place to visit in Osaka Bay – climb up Mount Tezopan, the smallest mountain in Japan with easy hiking routes
The Osaka Bay area is the home of the city's major amusement parks – making it the perfect spot for families! Visitors are spoilt for choice when it comes to entertainment facilities. The hugely popular Universal Studios theme park is based in the area – ideal for keeping the kids entertained.
Theme parks aside, Osaka Bay is also one of the most laid back neighborhoods in Osaka! It is an excellent choice if you want to get away from the busy crowds of the city centre, though does still have fantastic transport links across the city if you decide you want to explore further afield.
More Awesome Things to do and see in Osaka Bay
Visit Osaka Aquarium KAIYUKAN, one of the largest aquariums in the world with massive displays and regular events

If you want something that gives you more insight into the local culture, Maishima Pottery Village is a fantastic experience

Osaka Takoyaki Museum is dedicated to the local delicacy, and you can learn about its history whilst sampling different kinds

Tempozan Harbor Village is a must visit for travellers interested in shopping, and of course, contains the iconic ferris wheel

Nanko Bird Sanctuary is housed on an entire island and makes a great day trip for discovering local wildlife
Best Air BnB in Osaka Bay
For an experience unlike any other, stay in this contemporary Japanese style BnB! With the traditional fish market nearby, you will be able to explore a totally different side of Osaka! With its stunning design and charming decor, you will know you are home!
Best Hostel Osaka Bay
The closest hotel to Universal Studios, this is naturally the best choice for backpackers that are mostly interested in the local theme parks! It is also next to the ferry that goes to the aquarium and has great connections to the city centre. Beds are arranged in the pod style, giving you some additional privacy.
Not finding the right hostel? Tokyo has a selection of party hostels too!
Best Budget Hotel in Osaka Bay
Located within walking distance of the aquarium and the ferry to Universal Studios, this hotel is ideal for families that want easy access to the entertainment facilities whilst still staying in a peaceful part of the city! Rooms are decorated in a fusion style of Japanese and American décor.
Planning to visit Tokyo? Some of the best hostels are near Tokyo Station!
Best Luxury Hotel in Osaka Bay
This hotel has five restaurants, a well-equipped gym and an indoor pool – as well as an outdoor pool during the summer! If you really wanted to, you could easily stay entirely within the hotel grounds and have all your needs catered for. They have large rooms and suites that are perfect for families.
Have some time? Get out of the city with these epic day trips from Tokyo!
Neighborhood #5 – Honmachi
Where to stay in Osaka on a budget!
COOLEST thing to do in Honmachi – wander around Utsubo-koen park, a relaxing green space in the centre of the area
BEST place to visit in Honmachi – visit the Namba Yasaka Shrine, which is surrounded by gorgeous cherry blossoms every spring
Honmachi is sandwiched between Namba and Kita, making it ideally located for exploring the city centre attractions! Japan is a notoriously expensive country, but if you want to stick to a strict budget then staying in Honmachi makes this possible. The hotels, restaurants and bars are often slightly cheaper in this area.
Whilst there aren't many attractions in Honmachi, its laid back atmosphere lets you take in the culture of the surrounding city without having to worry about too many tourists! There are also some great dining and shopping options. If you want to be central, but don't want to splurge, Honmachi is perfect.
More Awesome Things to do and see in Honmachi
The Christie Art Gallery is a small, locally owned gallery where you can check out some contemporary pieces

The Kimono Experience Shop Wasobi is a great place to try on a kimono, and even pick up some souvenirs to take home

The Osaka Science and Technology Museum is based in Honmachi, and has some fantastic exhibits that constantly change

Sushi Hayata is one of the best-priced sushi restaurants in the city, offering small plates to take away

For vegetarians and vegans, Green Earth is an immensely popular restaurant in the heart of Honmachi with an environmentally friendly conscious
Best Air BnB in Honmachi
Although you will be staying in the center of Osaka, this BnB is situated in one of the more quiet neighborhoods, giving you the best of both worlds! With shops, restaurants, and bars nearby, you could not ask for a better location!
Best Hostel Honmachi
Idocoro is one of the best-priced hostels in the city – ideal for backpackers on a shoestring budget! There is a small cafe and bar on the first floor where you can meet other travellers and arrange your itineraries. Free high-speed WiFi is available throughout the hostel, keeping you connected.
Don't stay in the city too long! Take one of these great day trips from Osaka to see more of the area!
Best Budget Hotel in Honmachi
Viale Osaka is the perfect budget option if you still want a little bit of privacy! Rooms are fully air-conditioned, and the hotel is only a short walk away from Honmachi allowing you to explore the city with ease. There is a large international buffet provided complimentary to all guests every morning.
Best Luxury Hotel in Honmachi
If you still want to splurge on accommodation whilst staying in the most budget-friendly area, St Regis Osaka is an excellent hotel with unbeatable facilities! There are multiple restaurants on-site, including a rooftop Italian restaurant with great views. They also provide a full butler service and complimentary Japanese breakfast.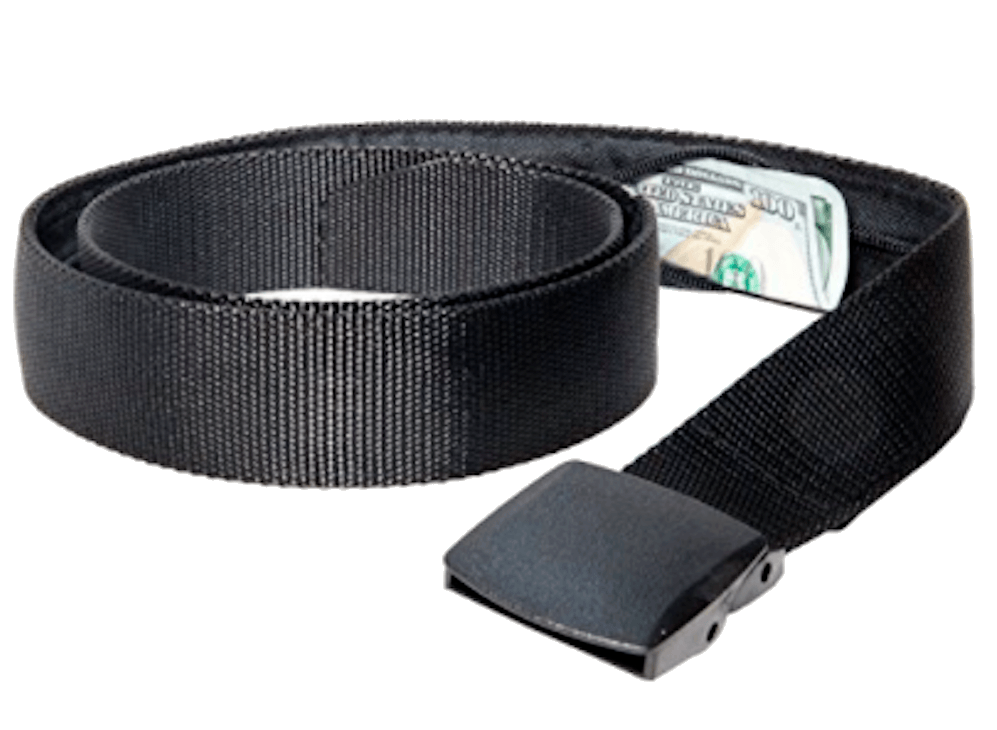 If you are traveling you should ALWAYS have emergency cash hidden on you! Security belts are great because they are affordable and can fit a ton of stuff in them (great for peace of mind!). Check out our favorite travel belt!
Neighborhood #6 – Tennoji
Best neighbourhood in Osaka for couples!
COOLEST thing to do in Tennoji – enjoy the heated swimming pool and great sports facilities at Tennoji Sports Centre
BEST place to visit in Tennoji – Tsutenkaku Tower is a major part of the Osaka skyline, and provides great views across the city
Whilst Tennoji used to be one of the most run-down neighborhoods in the city, it has recently gentrified into a flourishing tourist area! This gives it a very youthful vibe that is perfect for young couples wanting to explore a unique area of Osaka. There are plenty of great restaurants and bars around every corner.
Tsutenkaku Tower is the main landmark in the area, and probably the reason it is now so up and coming! This is a great place to admire the views of the city as well as the sunset every evening. Tennoji is an area in transformation, which creates an incredibly exciting atmosphere.
More Awesome Things to do and see in Tennoji
Shittenoji Temple is architecturally interesting in that it showcases design from Japan's revival period – it's also an interesting religious monument

Tennoji Zoo is fairly small when it comes to zoos, but has an intimate atmosphere and wide range of exhibits

Tennoji-koen park is the perfect spot for a romantic stroll in the heart of the city, with an art museum and temple within the park

For a Michelin starred dining experience, you have to head to Yamachan, where you can sample some of the best local fare

If you want to save some cash and truly experience Japanese street food, head to the Shinsekai district, close to the park
Best Air BnB in Tennoji
This is one cozy and cute apartment you will not want to miss! With its charming atmosphere and comfortable rooms, this is one of the best BnBs to call home in Osaka! With trains and all the best sights nearby, this apartment is your oasis in the big city!
Best Hostel Tennoji
Osaka Guesthouse is a great option for backpackers that want to discover this up and coming neighborhood! They offer great social activities, including bike tours of the area and basic Japanese lessons. High-speed WiFi can be accessed throughout, and they also offer complimentary toiletries.
MUST READ! You've got to visit these places in japan when you're there!
Best Budget Hotel in Tennoji
Bureau Shitennoji offer rooms and apartments – perfect for those who want some extra privacy during their stay! Rooms are fully air-conditioned and come with all the modern conveniences you need for a short stay in the city. They have a 24-hour front desk to help you plan your itinerary and book taxis.
Best Luxury Hotel in Tennoji
For couples looking to splurge on the ultimate romantic getaway, the Osaka Marriott is a fantastic five-star hotel! Rooms come with coffee machines and complimentary mini-bars. The restaurant offers both Japanese and international cuisine and serves an American style buffet every morning. They also have a well-equipped fitness centre.
Editor's Note: If you'll be in Osaka, check out the top things to do in Osaka during your visit!
Neighborhood #7 – Shin-Osaka
Best neighbourhood in Osaka for exploring the rest of Japan!
COOLEST thing to do in Shin-Osaka – unwind with a relaxing massage from Balinese Salon Rima
BEST place to visit in Shin-Osaka – Nakajimasosha is a traditional temple in the area that is far less touristy than those in the city centre
Shin-Osaka is located in the far north of Osaka, and has the main train station for travelling further afield! This is where you can catch the bullet train that will take you around Japan in no time at all. It is perfectly possible to stay in Shin-Osaka and take day trips to other parts of the country such as Tokyo and Kyoto.
Whilst there aren't many tourist attractions to speak of in Shin-Osaka, there are plenty of excellent bars and restaurants that have a more local vibe! This area has a much calmer atmosphere than the city centre, allowing you to have a much more local experience.
More Awesome Things to do and see in Shin-Osaka
Hop on the bullet train – an attraction in itself, it can take you on day trips to other major cities on Japan's main island

Yanaken Boo is a fantastic restaurant where you can sample contemporary Japanese cuisine at great prices

Take part in some typical Japanese karaoke at Karaoke Bar Guts, located just a few minutes away from Shin-Osaka station

Grab some excellent bourbon cocktails at the Jim Beam Bar
Best Air BnB in Shin-Osaka
With traditional Japanese style and modern comfort, this is one unique BnB that is sure to make your jaw drop! Putting you right by the Shin-Osaka Station, you will be whizzing all over the city in a matter of seconds! When you check into this BnB you will know you are home!
Best Hostel Shin-Osaka
This new hostel is packed with modern conveniences to give you a comfortable stay! Complimentary toiletries are included, as well as washing machine facilities. They offer traditional Japenese style private rooms if you want to try something more authentic, and dorms for those on a budget.
Will you also visit Yokohama? Check out where we like to stay in Yokohama!
Best Budget Hotel in Shin-Osaka
Though fairly basic, rooms at this two-star hotel have an ultra-modern, minimalist design that creates a relaxing environment! Rooms come with free toiletries, fridges and air conditioning – giving you a convenient and calm place to sleep. Free WiFi is available throughout.
Best Luxury Hotel in Shin-Osaka
Another excellent hotel by Marriott, Courtyard is a very recent addition to the five-star hotel scene in Osaka and is, therefore, one of the most modern! Free valet parking is included for those arriving by car, and high-speed WiFi can be accessed from every room. A continental breakfast is included.
Final Thoughts on Where to Stay in Osaka?
Osaka is an intriguing destination that on first impression just seems like any other modern city. Scratch beneath the surface, however, and you will find a vibrant destination packed with culture, cuisine and an interesting history!
For the best area, we're going to have to go with Kita! Osaka is a massive city, and this central location allows you to easily reach the other areas mentioned in this list within minutes.
That being said, all of the areas mentioned in this guide have some great pros, and we're sure you will enjoy your stay in this eclectic metropolis.
Have we missed anything? Let us know in the comments!
***Disclaimer*** Some of the links in this post are affiliate links. This means that if you book your accommodation through the site, One Weird Globe will earn a small commission at no extra cost to you. Your support helps me keep the site going :)
Latest posts by Aiden Higgins
(see all)