Toronto is the capital city of Ontario and is a major Canadian city that lies along Lake Ontario's northwestern shores.
This dynamic metropolis is filled with exciting destinations and Canadian attractions, amidst the soaring skyscrapers and scenic green spaces.
Are you looking for affordable accommodation in this vibrant and energetic city in Canada? Or wishing you had more to spend on sports activities, shopping and enjoying the diverse sights and delicious food? Look no further – it's all right here!
Read this guide to find all the best cheap hostels in Toronto to make your stay everything you'd like it to be!
Quick Answer: Best Cheap Hostels in Toronto
Best Overall Cheap Hostel in Toronto: Planet Traveler Hostel
Best Cheap Hostel in Downtown Toronto: The Clarence Park
Best Cheap Hostel in Toronto with a Variety of Options: All Days Hostel
Best Cheap Hostel in Toronto for a Chilled Vibe: The Only Backpacker's Inn
Best Cheap Hotel-Style Hostel in Toronto: Neill Wycik Backpackers Hotel
Best Overall Cheap Hostel in Toronto!
Voted the friendliest, greenest and most comfortable hostel!
Friendly staff plus fun and exciting daily events at the hostel
Free WiFi, breakfast, tea and coffee, as well as rice and popcorn!
This restored building has been revamped and renovated to make one of the best and most comfortable hostels you'll find in Toronto!
Just minutes away from the best attractions in the city, you're guaranteed a comfortable and secure dorm and an amazing rooftop lounge with panoramic views.
Don't book! At least, not before you've seen Toronto's top hostels!
Best Cheap Hostel in downtown Toronto!
Centrally located hostel in prime downtown Toronto
Close to the best the city has to offer like shopping, sightseeing, and restaurants
Huge rooftop deck and BBQ area to relax and make friends
This popular hostel in Toronto, Canada, overlooks a beautiful restored park right in the hustle and bustle of downtown Toronto and nearby the best attractions.
You'll love the free WiFi, weekly entertainment and the lovely rooftop deck with BBQ facilities to unwind after all your Toronto sightseeing!
The Best Travel Backpack EVER MADE!?!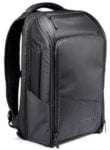 We are obsessed with backpacks – we've tried them all! And our favourite carry on backpack in the WORLD is the Nomatic Travel Backpack. This backpack has revolutionized the backpack industry and will change the way you travel forever :) Check it out here!
Want your own villa? The coolest villas in St. John's will blow your mind…
Located in downtown Toronto, close to the best nightlife and shopping activities!
Free menu style breakfast offered daily at the hostel
Free city events and tours organized specifically for the hostel guests!
HI Toronto is a fun, clean and centrally located hostel in downtown Toronto that offers guests free WiFi, breakfast, events, and tours!
You'll be close to all the best nightlife, shopping streets and transport options to make your time in Toronto as enjoyable as possible.
Will you be in Toronto a while? Here's your guide to the top day trips from Toronto for exploring the area!
Best Cheap Hostel in Toronto with a Variety of Options!
One of the cleanest and most affordable hostels in Toronto
Next to the Sherbourne subway station and main shopping center
A large variety of accommodation options to choose from
All Days Hostel is a clean and quiet hostel located in downtown Toronto that offers guests a wide range of room types to choose from.
The building has two large common areas and a fully equipped kitchen for self-catering purposes, and the friendly staff will be happy to assist in planning your outings!
Canada is beautiful! These are the best places to visit in all of Canada!
Best Cheap Hostel in Toronto for a Chilled Vibe!
A home-away-from-home relaxed feel hostel in Toronto
Offering a full-service espresso bar and cafe and a comfy pub!
Free WiFi and breakfast included for all hostel guests
The Only Backpacker's Inn offers guests a chilled and relaxed atmosphere to come back to after a long day of exploring and sightseeing in Toronto.
They have two large private patios for chilling-out, as well as one licensed patio that stocks over 200 beers from around the world!
Toronto is incredible! There are tons of things to do there!
Offers the best value accommodation for nightly, weekly or monthly stays!
Located meters away from food and fun at Kensington Market
The area is surrounded by restaurants and pubs with public transport nearby
This backpackers Toronto hostel offers travelers and students great value for money for different stay lengths and is clean and convenient!
You'll have easy access to nearby food and drinks, as well as great shopping areas and the relaxed Toronto campus atmosphere.
Want to learn more about Toronto? These are the most AMAZING tours in Toronto!
Boutique hostel offering spirited travelers a warm and communal space
A place to connect with people and with the neighborhood around you
Located near some of the best attractions in the city!
The Parkdale Hostellerie offers cost-effective accommodation in a hostel with friendly staff and a communal space to mingle and make friends.
They're located near Fort York National Historic Site, RBC Echo Beach, BMO Field, and Toronto Island, amongst other interesting landmarks in Toronto!
Not sure what to do in Edmonton? We break it down in this guide to Edmonton!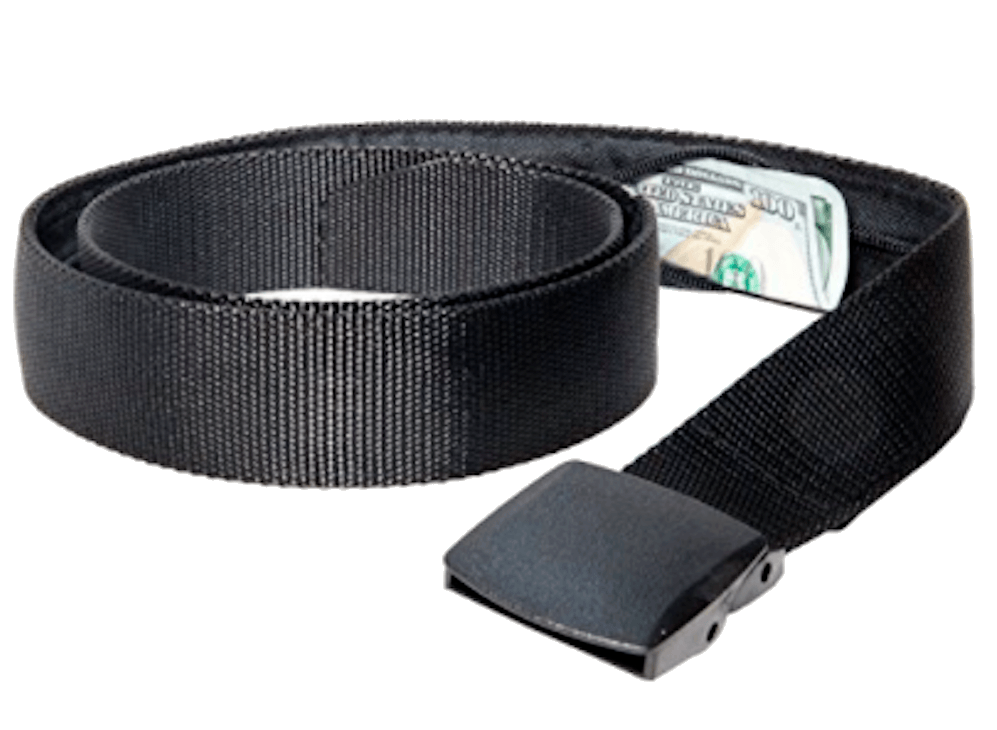 If you are traveling you should ALWAYS have emergency cash hidden on you! Security belts are great because they are affordable and can fit a ton of stuff in them (great for peace of mind!). Check out our favorite travel belt!
An elegant hostel that straddles the line between hostel and hotel
Centrally located in the heart of downtown Toronto
Several types of rooms and accommodation options available
This Toronto hostel was reimagined from the ground up to resemble an elegant and modern hostel to cater to the needs of any traveler.
Their central location offers convenient access to major landmarks and popular attractions as well as easy transport options in the city.
Need more specifics? Here are the best neighborhoods in Toronto to stay!
Newly renovated, family-run hostel in Toronto
Tucked into a quiet neighborhood in the center of the city
Nice big common area with comfy couches to make friends and relax
This newly renovated hostel in Toronto is located near the popular Kensington Market and Chinatown neighborhood.
Guests will find a variety of room types and easy access to all the best sights in Toronto, as well as a common area to relax and unwind after a long day out.
Want to see all of Niagara Falls? Get started with accommodation in Niagara Fall's best neighborhoods!
Modern and clean hostel with charming 19th-century finishes
Located in downtown Toronto's historic Cabbagetown neighborhood
Within walking distance from College and Sherbourne subway stations
Hostel Toronto is in an area with easy access to shops and in easy reach to many great restaurants and Toronto attractions.
There's a variety of options for each traveler to choose from and the friendly staff are locals who can give you all the best tips for your outings.
Don't book! At least, not before you've seen Toronto's top boutique hotels!
Best Cheap Hotel-Style Hostel in Toronto!
Only open during the summer months from May to August
Rooms are arranged in apartment-style units with shared kitchen and washrooms
Huge rooftop deck and BBQ area to relax and make friends
During the year this hostel-style building is a student residence, and then for the summer months, the doors are open to tourists looking for affordable accommodations in downtown Toronto!
In this backpackers hostel Toronto, you'll be close to many nearby attractions and have easy access to transport in the heart of downtown Toronto!
Will you also visit Kelowna? Check out where we like to stay in Kelowna!
Prince Edward County is Big! Don't be overwhelmed though, check out our no-stress guide to where to stay in Prince Edward County!
Conclusion
Toronto has many elegant and modern hostels to choose from when coming to explore the best Toronto sights and attractions.
You're offered a variety of room types and accommodation options, while many of the places have comfy shared rooms to make some friends and sit back and relax after a long day of exploring and sightseeing in Toronto.
Depending on what you're looking for on your Toronto trip, there are a wonderful range Toronto hostels to choose from. We hope that this guide has helped you in planning your perfect affordable Toronto getaway!
***Disclaimer*** Some of the links in this post are affiliate links. This means that if you book your accommodation through the site, One Weird Globe will earn a small commission at no extra cost to you. Your support helps me keep the site going :)
Latest posts by Aiden Higgins
(see all)