Hot continental breakfast Toronto is an awesome place that's as famous for its lakeside beaches as it is for its Chinatown. This multicultural, creative city is where it's at for everything from hipster areas to theatres and history; foodies and night owls will love the selection of eateries as well as bars and clubs to indulge in here.
With all the variety, figuring out where to stay in Toronto can be tricky. It's a big place and each part of the city has its own feel and specialities. If you don't know what these are, it can be easy to pick the wrong place!
… Which is exactly why we created this guide. We've gone to town on the seven best neighbourhoods in Toronto, giving you an idea of what they're all about, plus the best accommodation and coolest things to do in each one.
If you are planning a trip to Toronto, you won't want to miss out on the best neighbourhoods you can stay in, so we've done the hard work for you. All you need to do is scroll down!
Quick Tips – Where to Stay in Toronto
Where to Stay in Toronto
Have somewhere specific in mind? These are our top recommendations for places to stay in Toronto.
Heating
Free WiFi
West Queen West Hotel is 1.7 km from Exhibition Place and 1.8 km from High Park.
Read More
Best Budget Hotel in Toronto
West Queen West Hotel
Heating
Free WiFi
West Queen West Hotel is 1.7 km from Exhibition Place and 1.8 km from High Park.
Read More
Ideal for those budget-conscious travelers visiting Toronto, the West Queen West Hotel provides competitive room prices in an amazing location. Along with this, all the rooms are brightly decorated and come with private en-suite bathrooms.
Best Mid-range Hotel in Toronto
Enjoy one of the most sought-after locations at the Executive Hotel Cosmopolitan Toronto, positioned in the vibrant heart of downtown Toronto, mere steps away from the renowned Yonge Street. In addition to its fantastic location, this hotel also boasts remarkably modern rooms.
Best Luxury Hotel in Toronto
This is by far the most luxurious hotel in Toronto, with the exquisite hotel offering gleaming surfaces, opulent furnishings, and an overall lavish feel. It also has some amazing, shared areas, a stunning swimming pool and a beautiful bar with spectacular views overlooking the city.
Toronto 7 Best Neighborhoods to Stay in
This city comes with different neighbourhoods, each packed with different stuff to do for different people – so without further ado let's have a look at the best neighbourhoods of Toronto for you.
Neighborhood #1 – Downtown
Best neighborhood in Toronto for your first time!
COOLEST thing to do in Downtown – hang out in Yonge-Dundas Square and soak up the hustle and bustle of the city
BEST place to visit in Downtown – check out the Art Gallery of Ontario for contemporary art and cool architecture
Downtown Toronto is the city's big, buzzing neighborhood. This is where it's at for cool design, top shopping and amazing museums. This area is the perfect place to stay in Toronto for those who want a mix of everything: 19th-century buildings, shining skyscrapers, busy streets, it's all here.
With so much stuff jam-packed into one district, getting around on foot is not only easy but recommended! There's a ton of stuff here to offer different types of travellers; if you're on a budget, you can cut costs with a quick bowl of noodles, but there are definitely places to splash out, too.
More Awesome Things to do and see in Downtown
Grab a drink in the Distillery District in one of the many funky bars that you can find in this fun area
Do some window shopping (or real shopping if you can afford it) along 'Mink Mile', past Louis Vuitton, Gucci and all the usual suspects
Go see a game of baseball at the Rogers Centre – make sure you're wearing Toronto Bluejays colours!
Catch a gig at one of the multitudes of live music venues located in downtown
Wander around the tunnels and covered walkways of the world's biggest underground shopping mall: PATH
Best Budget Hotel in Downtown
This is a surprisingly affordable hotel in the heart of Downtown, complete with spacious rooms and some great amenities: a gym, swimming pool, and a restaurant. The location is definitively in the middle of the Downtown area, meaning loads of cafes, restaurants and bars on your doorstep.
Heading to Toronto? Save some money with our guide to the coolest hostels in Toronto!
Best Mid-range Hotel in Downtown
Executive Hotel Cosmopolitan Toronto has one of the most sought-after locations with it being situated in the heart of downtown Toronto, only steps from the world-famous Yonge Street. Along with a fantastic location, it also has some brilliant on-site amenities. This includes the lavish Viv Restaurant & Bar along with one of the most spectacular lobby's in the world with light installations by the famous glass artist Rob Synder.
Best Luxury Hotel in Downtown
You'll be impressed with this place the moment you walk through the door – think gleaming surfaces, luxe furnishings and general, all-round chicness. The bar here has amazing views of the city and the swimming pool is beautiful, too. Rooms are high-end and come complete with a kitchenette.
Editor's Recommendation! These are the staff pick for the top hostels in Banff (for all budgets!)
Neighborhood #2 – West Queen St. West
Where to stay in Toronto close to everything!
COOLEST thing to do in West Queen St. West – stroll along the cafe-lined streets and find a spot to people-watch
BEST place to visit in West Queen St. West – go to Trinity-Bellwoods Park with its joggers, drum circles and dog-walkers
A cool, dynamic neighbourhood, West Queen St. West is packed full with artists, galleries, cool cafes, bistros, patisseries and everything else in between. Small but perfectly formed, it's a cool, funky area located between Bathurst Street and Gladstone Avenue and has a ton of hidden gems to uncover.
The location isn't too far from Old Toronto and Chinatown is just on the doorstep, which means you get to stay in a hip area without compromising on solid sightseeing and delicious food. West Queen St. West was voted by Vogue as one the world's coolest neighbourhoods – need we say more?
More Awesome Things to do and see in West Queen St. West
Go and try some Ethiopian cuisine at Nunu – it's certifiably tasty with its sharing platters and flatbreads
Being known its eateries, there's always more food to try: head to Poutini's House of Poutine for none other than classic, Canadian poutine
Stroll around Nathan Phillips Square where different events are held throughout the year
Hit up the Museum of Contemporary Art aka MoCA; it's cool and it's free (or you can pay what you feel like paying)
Check out the Stephen Bulger Gallery for displays of international photography and film screenings
Best Budget Hotel in West Queen St. West
Although the rooms here are simple and unfussy, they are clean and well looked-after and come with private en-suite bathrooms. The location, right in the middle of West Queen St. West, means you'll be able to discover all the coolness of the area easily. On a road trip? The hotel comes with parking.
Villas in St. John's are AMAZING! And these are the 11 best villas in St. John's for all budgets…
Best Mid-range Hotel in West Queen St. West
A well-known art hotel in the area, The Drake is one of those hotels that you should visit for a drink – even if you're not staying there. It's got an outdoor terrace, displays of art all over the walls, and bicycles to hire. Though luxe, the rooms have a quirky boutique feel, making for one of the coolest hotels in Toronto.
Best Luxury Hotel in West Queen St. West
This trendy 4-star hotel offers perfectly resembles the neighborhood it is situated in with it offering vibrant artist-designed guest rooms, all of which have an urban and contemporary feel to them. The awesome facilities don't just lie in the room though, with the hotel also offering 3 art galleries, a chic bar, and a tasty restaurant.
The Best Travel Backpack EVER MADE!?!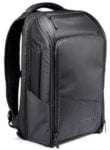 We are obsessed with backpacks – we've tried them all! And our favourite carry on backpack in the WORLD is the Nomatic Travel Backpack. This backpack has revolutionized the backpack industry and will change the way you travel forever :) Check it out here!
Neighborhood #3 – Entertainment District
Where to stay in Toronto for nightlife!
COOLEST thing to do in Entertainment District – head up CN Tower to see Toronto from 1,168ft in the air
BEST place to visit in Entertainment District – catch a show at the storied Royal Alexandra Theatre
True to its name, the Entertainment District is all about the nightlife. However, it wasn't always the case: this area used to be Toronto's industrial area. With its updated image you'll find it's one of the best places to stay in Toronto for entertainment, of course!
Located between Queen Street and Front Street, this busy area is where you'll find swanky restaurants for dinner, theatres for evening shows, and bars for a post-theatre drink or two. There are also nightclubs in this area, something that seems to attract the whole city to the Entertainment District.
More Awesome Things to do and see in Entertainment District
Go and look at Canada's Walk of Fame located outside the Princess of Wales Theatre and spot Jim Carey's prints (and many others)
Go for a cocktail at a cool bar, such as speakeasy-inspired Parlour, or dance the night away at one of the Entertainment District's amazing clubs, like the decidedly nocturnal mayhem of Coda
Be amazed at one of the 16,000 marine creatures at Ripley's Aquarium of Canada
Do the vertigo-inducing EdgeWalk around the outside of CN Tower (no handrails – but there are obviously safety harnesses)
Film buffs can check out movie posters and read movie scripts at the Film Reference Library
Best Budget Hotel in Entertainment District
A good way to keep to your budget staying in the entertainment is to opt for a self-catering studio. The 40th Floor comes with amazing views of the city as well as a kitchen, dining area, big, comfy bed and laundry facilities. There's even a balcony with views of CN Tower. You'll feel like you're part of the city.
Don't stay in the city too long! Take one of these great day trips from Vancouver to see more of the area!
Best Mid-range Hotel in Entertainment District
Toronto Marriott City Centre Hotel offers some incredible on-site facilities, including a Mediterranean restaurant and a heated indoor pool along with a cozy outdoor area equipped with barbecue grills.
Best Luxury Hotel in Entertainment District
This luxury hotel in Toronto has been designed with a touch of Asian style. There are marble bathrooms, floor to ceiling windows with skyline views and a lobby that truly has the wow factor. Staying here means treating yourself to a real experience rather than just a place to stay in the city.
Come to Canada! And visit these places while you're here!
Neighborhood #4 – Kensington Market
Best neighborhood in Toronto for families!
COOLEST thing to do in Kensington Market – stroll around and soak up all the street art
BEST place to visit in Kensington Market – Bellevue Park is the place to be on Sunday with its street performers
Kensington Market is a vibrant area located to the west of Chinatown. This kooky neighbourhood has a lot of atmosphere in its 27 acres and is an old district packed full of 19th-century Victorian houses; in the 1960s it was once a hippie hangout. Back in the day, it was where British, Irish and Jewish immigrants settled, leading to its diversity today.
Full of streets closed to traffic on Sundays, walking is the best way to get around Kensington Market. With no skyscrapers, it has a village feel that makes for a family-friendly place to stay in Toronto. You won't be stuck for places to eat with your children either.
More Awesome Things to do and see in Kensington Market
Grab a cup of coffee at Casa Acoreana, a historic cafe that's been in business for over 40 years
Browse the vintage wares at Courage My Love and pick up a quirky outfit or two
Treat yourselves to a slice of pie at Wanda's Pie in the Sky – something everyone will be happy with!
Take some cute snaps at the Alphonse Mucha Mural, an impressive piece of street art inspired by Czech artist Alphosne Mucha
Stock up on organic foods, produce and snacks at 4 Life Natural Foods
Get a picnic together, find a comfortable spot in Bellevue Park and watch an outdoor concert
Best Budget Hotel in Kensington Market
If you're looking for a super budget-friendly hotel within walking distance of both Kensington Market and Chinatown, then you should definitely check out The Alexandra Hotel. The hotel has basic but very clean rooms along with a super friendly team of staff.
Need to see more of Canada? These day trips from Toronto will show you the coolest areas around.
Best Mid-range Hotel in Kensington Market
This beautiful 3-star hotel is situated inside a historical 1902 factory building and is fitted with deluxe rooms that have a modern industrial feel to it, with urban and contemporary furnishings and artwork. The hotel also offers free bicycle rental, which is perfect for exploring the surrounding areas.
Best Luxury Hotel in Kensington Market
With its great location – making it easy to get around the city – this high-end hotel in Toronto is a great option. There's a swimming pool for guests to use here, plus a convenience store in the lobby. To make sure you never go hungry, or thirsty, there's a restaurant and bar located on-site as well.
Will you also visit Prince Edward County? Check out where we like to stay in Prince Edward County!
Neighborhood #5 – Chinatown
Where to stay in Toronto on a budget!
COOLEST thing to do in Chinatown – simply walk among the East and Southeast Asian shops and markets to take it all in
BEST place to visit in Chinatown – head to King's Noodle Restaurant for some of the best Cantonese food going
Set between Dundas and Spadina, you won't be able to miss Chinatown. The signs and lights of this buzzing area will transport you into a world that looks more like Hong Kong than Canada – it's an amazing district that speaks of Toronto's diverse, multiethnic community.
The best time to come and explore the neighbourhood has to be Chinese New Year. You'll get to see New Year's decoration, seasonal treats to try out and the iconic dragon and lion dance. Needless to say it's the food of Chinatown that will attract many, with countless options and intriguing markets to explore.
More Awesome Things to do and see in Chinatown
Catch the Toronto Chinatown Festival in August to see performances, even more markets than usual, and a festive atmosphere
Sing your heart out at karaoke 8090 KTV (don't worry, they have private rooms)
Grab a Vietnamese coffee, complete with condensed milk, from one of the Vietnamese joints like Pho Pasteur
Stock up on ramen to take home from the Japanese convenience store, Sukoshi Mart
Go for a Hong Kong-style afternoon tea at Hong Kong Bistro – it involves dumplings!
Take a walking tour around the neighbourhood with a local so you can understand more about this fascinating area
Shop for electronics at one of the many stores – you might just pick up a bargain
Best Budget Hotel in Chinatown
It might be a basic hotel, but Guesthouse Toronto Lucky House is all you need for a place to stay in Toronto's Chinatown. Rooms here are spacious and come with high ceilings as well as lots of natural light. There's a shared bathroom, but there's also a shared kitchen too, which makes it feel homely.
MUST READ! We've organized the best places to stay in Niagara Falls for all types of trips!
Best Mid-range Hotel in Chinatown
This boutique 3-star hotel offers an awesome selection of stylish rooms with modern and luxurious décor. The hotel also offers great shared facilities, including a chic bar, a delicious restaurant, and a rooftop patio with incredible views overlooking Chinatown.
Best Luxury Hotel in Chinatown
Of course, staying at the Hyatt is going to be a splurge, but why not? It's the Hyatt. The location of this high-end hotel in Toronto means that the middle of Chinatown is practically on the doorstep. Rooms here boast enormous beds, chic interiors and glittering skyline views. This is definitely about luxury.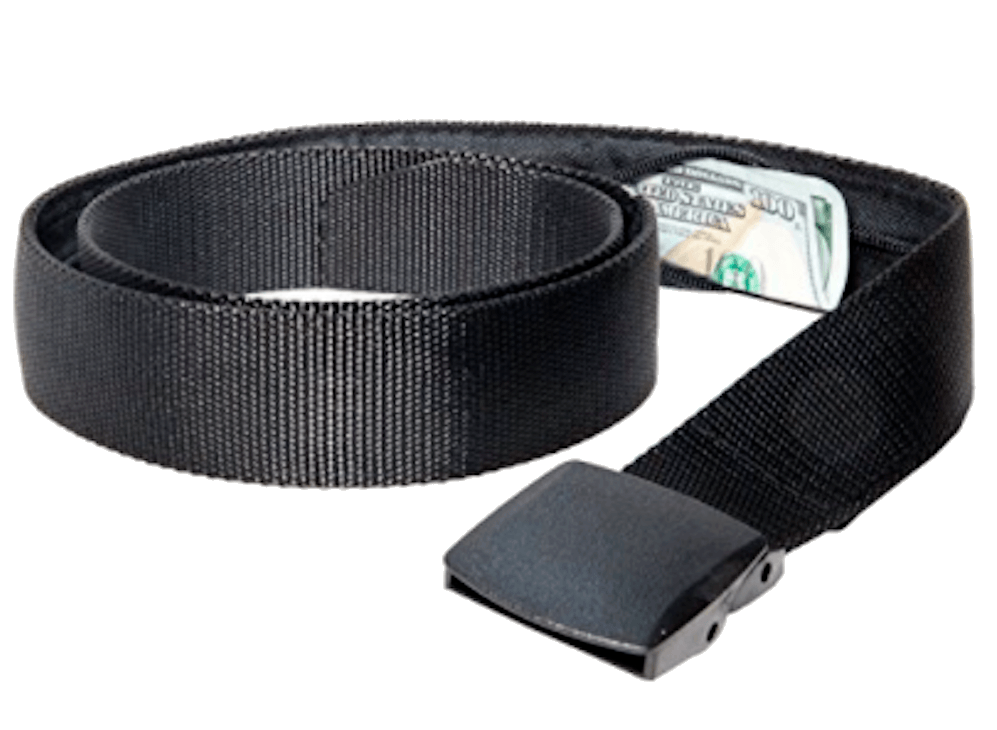 If you are traveling you should ALWAYS have emergency cash hidden on you! Security belts are great because they are affordable and can fit a ton of stuff in them (great for peace of mind!). Check out our favorite travel belt!
Neighborhood #6 – Leslieville
Best neighborhood in Toronto for couples!
COOLEST thing to do in Leslieville – shop for retro furniture, trinkets and other old-world oddities in the neighbourhood's vintage stores
BEST place to visit in Leslieville – wander around Little India and be amazed at the fabrics on sale
A cool place to stay in Toronto, Leslieville is a hip enclave just east of the Don River. It's a local area to hang out that's alive with some trendy drinking, dining and shopping opportunities. Lesser visited than other cool neighbourhoods of Toronto, Leslieville is like the alternative, alternative area of the city.
With its street, quirky stores and bars, there's a lot to see and do in this village-esque district. Located in Old Toronto this "Hipsterville East" (as dubbed by a local newspaper) mixes history with young creatives for some awesome results. Close to the Beaches, and with Downtown in easy reach, the location is perfect as the best neighbourhood in Toronto for couples.
More Awesome Things to do and see in Leslieville
Have a look at Leslieville Pumps – it may look like an old-timey gas station, but it's actually home to the city's best pulled-pork sandwiches
Breakfast must be eaten at Lady Marmalade; be sure to arrive early since it's very popular and people always want to eat here, which just shows you how good it is
Take a stroll around Maple Leaf Park and see some of the national icons
Browse Leslieville Farmers' Market for fresh and baked goods – as well as some great food stalls
Duck in and out of boutiques and curiosity shops of Queen Street East
Best Budget Hotel in Leslieville
This bed & breakfast is a great hotel in Toronto for couples. Located in the middle of Leslieville, the rooms are boutique-style, with individual decor, comfy beds and en-suite bathrooms. Nice design continues throughout, even in the outdoor terrace, plus there's the bonus of a free breakfast.
Need to save money? Check out the cheapest hostels in Vancouver!
Best Mid-range Hotel in Leslieville
A homely yet luxurious hotel ideally situated in the Leslieville district of Toronto, this is the perfect place to stay if you're visiting Toronto on a mid-range budget. The hotel offers a range of room options, including apartments for those who want a more independent stay in Leslieville.
Best Luxury Hotel in Leslieville
The Broadview Hotel is a dreamy place to stay for couples in Leslieville. Set in a handsome historic building, with period features and funky modern design, it's so nice you won't want to leave. Think marble bathrooms, chic bar and a terrace that's perfect for sundowners with your other half.
Neighborhood #7 – Scarborough
Best neighborhood in Toronto for nature lovers!
COOLEST thing to do in Scarborough – amble along Scarborough Bluffs, complete with Lake Ontario views
BEST place to visit in Scarborough – head to the sprawling Rouge Park, Canada's first urban park
Located along the waterfront of Lake Ontario itself in the eastern part of the city, Scarborough is where it's at for natural scenery in Toronto. Not only is this neighbourhood the perfect place to stay for nature lovers in Toronto, but it's also plenty of history and culture to uncover in the area.
Scarborough, like much of the city, is multicultural; foodies will rejoice at the sheer amount of different types of cuisine on offer. History buffs, on the other hand, will be in heaven with the mix of heritage buildings and Scarborough Museum. Hiking trails, cliffs, water sports: it's all here for nature lovers.
More Awesome Things to do and see in Scarborough
Hit The beach! Scarborough is home to not one, but two beaches that are great for swimming; there's Rouge Beach and Bluffer's Park, the latter of which is actually a Blue Flag beach
Discover native ecosystems on one of many nature trails along the Rouge River
Or explore the river by canoe, and spot the wildlife around Rouge Marsh, such as kingfishers and blue herons
Go to East Point Park – a bird sanctuary that's a stop-off point for migratory birds (you can even get a guide to take you around)
Walk among the roses at Rosetta McClain Gardens with views of Lake Ontario
Best Budget Hotel in Scarborough
This place is the ideal budget stay in Toronto if you're looking for a place close to nature. A tried and tested chain hotel, this option is actually really nice: there's a large indoor swimming pool (complete with slide), traditional style bedrooms, a restaurant and a bar. There's also parking.
Traveling on a budget? Have you seen our cheap hostel recommendations for Toronto?
Best Mid-range Hotel in Scarborough
The hotel has some amazing facilities with it featuring an indoor pool and hot tub, hot & continental breakfast along with a tasty restaurant and bar.
Best Luxury Hotel in Scarborough
If you really want to stay amongst nature, then this is a great option. It's a polished guesthouse located right on the waterfront itself, boasting a BBQ area for summertime cook-ups and even a nearby private beach area. What better way to wake up in Scarborough than with glittering views of the lake?
Final Thoughts on Where to Stay in Toronto?
Toronto. We're not sure why anyone wouldn't want to go to Toronto: it's an amazing city! There's so much to see and do here that packing it all into one big, crazy trip might not be the best idea. Our tip would be to choose a neighbourhood that suits you and spend your time there, lapping it all up.
While couples will love the chill of Leslieville, beach lovers will enjoy the sand and lakeside living in Scarborough, and nightlife fans will dig the Entertainment District.
If you're still wondering, let us help by suggesting our favourite area, which is Chinatown. This cool neighbourhood in Toronto is all about food, glorious food, so if that's you, this'll be your spot.
Everywhere has its perks though – just make sure you pick the right one for you.
Any cool neighbourhoods we've missed off? Hip hang-outs we didn't include? Tell us in the comments below!
***Disclaimer*** Some of the links in this post are affiliate links. This means that if you book your accommodation through the site, One Weird Globe will earn a small commission at no extra cost to you. Your support helps me keep the site going :)
Latest posts by Clair Ricketts
(see all)