A popular stopover for those travelling between Berlin and Prague, Dresden deserves to be considered as a destination in its own right! With an interesting combination of restored historic architecture, Soviet tower blocks and modern complexes, a visit to Dresden allows you to uncover the turbulent history of Eastern Germany.
As it is still somewhat off the beaten path, figuring out where to stay in Dresden can be tricky. Each neighborhood has something different to offer, however the small size of the city compared to other German hubs gives you an advantage.
That's why we've created this guide! We've figured out the five best areas to stay during your trip to the capital of Saxony. Whether you're interested in history, nightlife or culture, we have you covered.
So let's dive right into it!
Quick Tips – Where to Stay in Dresden
Where to Stay in Dresden
Looking for a specific place to stay? These are our highest recommendations for places to stay in Dresden.
Bar and Lift
Parking on site
2-minute walk to the Anton-/Leipziger Straße tram stop.
Read More
Best Budget Hotel in Dresden
Motel One Dresden
Bar and Lift
Parking on site
2-minute walk to the Anton-/Leipziger Straße tram stop.
Read More
If you're looking for a budget-friendly hotel in a prime location in Dresden, then Motel One Dresden might be your best bet. The hotel is in the center of Dresden situated directly opposite the Japanese Palace and has a stylish and modern design throughout.
Best Mid-range Hotel in Dresden
Bilderberg Bellevue is a beautiful 4-star hotel situated in the Innere Neustadt neighborhood as is our top pick for the overall best mid-range hotel in Dresden. Its central location means guests have access to incredible views of the city including a unique view of Dresden's Old Town.
Best Luxury Hotel in Dresden
Hotel Taschenbergpalais Kempinski is by far the most luxurious hotel in Dresden, with a grand and elegant design throughout. The 5-star hotel also has an excellent location on the doorstep of the Dresden Castle, and just a walk from the Frauenkirche Church.
Dresden 5 Best Neighborhoods to Stay in
Let's take a look, in more detail, at the five best neighbourhoods in Dresden. Each caters to different interests, so be sure to pick the neighbourhood that's right for you.
Neighborhood #1 – Altstadt
Best neighbourhood in Dresden for your first time!
COOLEST thing to do in Altstadt – shop along the Prager Straße, the perfect place to pick up fun souvenirs and sample local cuisine
BEST place to visit in Altstadt – Frauenkirche is a restored Baroque church that has become a symbol of the city
Though much of the Altstadt was destroyed during Allied bombings in the Second World War, reconstruction efforts have restored it to its former glory – allowing you to still discover the historic heart of Dresden! The city was once famed for its Baroque architecture, and the Altstadt is the perfect example of this.
Dresden Hauptbahnhof is located just south of the Altstadt, making this the perfect spot for those visiting the city for a short amount of time! There are plenty of fantastic shopping areas around the Altstadt, and the pubs have a much more laid-back atmosphere than those in other city centres across Germany.
More Awesome Things to do and see in Altstadt
Neumarkt Square is the central hub of the city where you can find cafés, restaurants and bars, as well as examples of restored architecture
Zwinger Palace is another example of restored Baroque architecture in the city – mostly free for the public, it also has rotating exhibitions for a small fee
Art lovers have to head to the Albertinum Museum, with its large collection of 19th Century paintings and sculptures
Hans Im Glück is a local institution serving a great selection of beers and some of the tastiest burgers in the entire country
For something more typically German, sample the fare at Kutscheschänke – they are open late at night, and popular with the youth crowd
As with basically every country in the world, the Irish bars in Dresden are amongst the most visited in the city – we recommend heading to Shamrock
Best Budget Hotel in Altstadt
Located right in the heart of the city on Altmarkt Square, the Star Inn Hotel is one of the best choices for those staying for a short period! They offer a complimentary breakfast every morning, as well as high-speed WiFi throughout the property. There is also a Viennese style coffee shop on-site that is popular with locals and visitors alike.
Best Mid-range Hotel in Altstadt
Dorint Hotel offers its guests modern and boutique rooms along with fancy common areas, including a shared lounge and a leisure area with an indoor pool. On-site at the hotel, you will also find several dining and drinking options, including The Brücke restaurant, which serves up a tasty storm of Mediterranean cuisine.
Best Luxury Hotel in Altstadt
One of the few 5-star hotels in Dresden, Hotel Taschenbergpalais Kempinski, provides some of the most luxurious facilities we have ever seen in a hotel. At the hotel, you will find a new pool and sauna area with a range of massage treatments, a chic bar offering live music, along with beautiful balcony and terrace areas with stunning views overlooking Dresden's skyline.
Neighborhood #2 – Innere Neustadt
Where to stay in Dresden close to everything!
COOLEST thing to do in Innere Neustadt – hire in e-Bike from MietStation Dresden, a fun way to explore the city
BEST place to visit in Innere Neustadt – Die Welt der DDR is an interesting museum dedicated to life in East Germany during the Cold War
Located just across the Elbe River from the Altstadt, Innere Neustadt is well located for exploring all of the main areas of the city! There is a train station just west of Neustadt, giving you easy access to other parts of Dresden and beyond. Aside from this great location, it also has plenty of fantastic attractions in its own right.
As Innere Neustadt is more residential than the Altstadt, it is a great place to mingle with locals and discover modern life in Eastern Germany! Like the Altstadt, Innere Neustadt has reconstructed baroque style buildings that hark back to Dresden's past. Many of the city's festivals are also based in the Innere Neustadt area.
More Awesome Things to do and see in Innere Neustadt
Visiting in July? Make sure you stop by the Weinsommer festival where you can sample excellent wines from Rhineland-Palatinate
Staatsschauspiel Dresden is the city's main performing arts theatre where you can catch shows from local and international artists
Museum für Völkerkunde Dresden is an ethnographic museum that has over 90,000 exhibits and is housed within a Japanese style palace
Every December the Augustus Christmas Market comes to Innere Neustadt – it is one of the oldest Christmas markets in the world!
Watzke am Goldenen Reiter is a microbrewery based right in the heart of the city where you can sample local craft brews and learn about the beer making process
At Der Lowe you can sample typical Eastern German cuisine – they have a great outdoor terrace and are open late into the night
Best Budget Hotel in Innere Neustadt
Located just opposite the Japanese Palace, Motel One is a highly rated accommodation that gives you a small touch of luxury at budget-friendly prices! Rooms are fully soundproofed and air-conditioned, allowing you to enjoy a comfortable night of sleep. A complimentary breakfast buffet is provided every morning.
Don't worry! We put together a best cheap hostels in Munich article with great budget options!
Best Mid-range Hotel in Innere Neustadt
One of the main perks of the Bilderberg Bellevue Hotel is its beautiful indoor swimming pool, which is both huge and luxurious. Along with this, it has a fitness room, and a variety of modern rooms and exclusive suites.
Best Luxury Hotel in Innere Neustadt
This elegant hotel is the ultimate in luxury in Dresden and a must for those that are looking to splurge on an elegantly decorated hotel with fantastic facilities! There is a large wellness centre with a well-equipped gym, three saunas and a terrace overlooking the city. The on-site restaurant is Michelin starred and serves a complimentary breakfast buffet.
The Best Travel Backpack EVER MADE!?!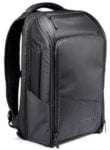 We are obsessed with backpacks – we've tried them all! And our favourite carry on backpack in the WORLD is the Nomatic Travel Backpack. This backpack has revolutionized the backpack industry and will change the way you travel forever :) Check it out here!
Neighborhood #3 – Äußere Neustadt
Best neighbourhood in Dresden for nightlife!
COOLEST thing to do in Äußere Neustadt – dance the night away and enjoy well-priced drinks at Madness, the most popular nightclub in the area
BEST place to visit in Äußere Neustadt – all of the best street art can be found along the Kunsthofpassage Dresden – a must see in the city!
Located north of Innere Neustadt, Äußere Neustadt is Dresden's hipster neighborhood! This youthful district is packed with buzzing nightclubs, cosy bars and cool coffee shops. It is also the heart of modern culture in the city. For those looking to sample the local nightlife, Äußere Neustadt is the place to be in Dresden.
Äußere Neustadt is also well known for its street art! Most of this can be found along the Kunsthofpassage, where commissioned art can be found in every building. Outside of this iconic street, there are plenty of more typical examples of graffiti to delight creatives visiting the city of Dresden.
More Awesome Things to do and see in Äußere Neustadt
For a more laid-back nightlife experience, Bar Paradox is a popular choice with the local youth thanks to their excellent cocktail menu
Zille Bar is another excellent nightlife spot – themed around 1920s speakeasies, they are the heart of electro-swing in Germany
The Bundeswehr Museum of Military History is just north of Äußere Neustadt and has a wide range of interesting exhibits about Germany's military
For those interested in contemporary performing arts, Carte Blanche is a small theatre with great shows by small local and international creators
Vegetarians should head straight to scheunecafé, an innovative café that aims to create vegetarian and vegan-friendly versions of typical German dishes
Dresden has a sizeable Indian community, which is mostly based in Äußere Neustadt – sample some of their best cuisine at Maharadscha
Best Budget Hotel in Äußere Neustadt
Situated in the heart of Dresden, just a 5-minute walk from top attractions including the Zwinger Palace, Semper Opera and Frauenkirche Church, you won't find many options for a better value hotel in Dresden in such a good location. The rooms at this hotel are basic but extremely modern and clean, so if you're don't mind missing out of luxurious add-ons to save yourself some cash, then this is a great option.
Once you've booked, check what there is to do in Hamburg!
Best Mid-range Hotel in Äußere Neustadt
limehome Dresden Jordanstraße is an extremely chic and modern apartment hotel situated in the heart of the swanky and hip Äußere Neustadt neighborhood. Despite having a sleek interior, the hotel also provides a homely and welcoming atmosphere with loads of personal added touches scattered throughout the property.
Best Luxury Hotel in Äußere Neustadt
A unique but still very luxurious property, mightTwice Hotel Dresden is music themed fancy upcycling hotel that is situated in a converted elegant residential building. The hotel has fantastic contemporary furnishings throughout, along with a brilliant location just outside of the Äußere Neustadt district.
Neighborhood #4 – Pieschen
Where to stay in Dresden on a budget!
COOLEST thing to do in Pieschen – shop along Bürgerstraße where you can pick up souvenirs and food for great prices
BEST place to visit in Pieschen – Citybeach Dresden is a man-made beach area on the river with multiple events throughout the year
Pieschen is located in the west of the city, and is a popular hub both for locals and visitors looking for budget-friendly attractions, restaurants and bars! Though it is a little further out from the city centre than other areas mentioned on this list, it has great transport connections allowing you to explore the main sights with ease.
Once a staunchly working-class area of the city, Pieschen has experienced some gentrification over the past few years that has made it popular with the young crowd! This has resulted in a modern culinary scene and vibrant bars popping up across the area. If you want to experience the real Dresden, you should absolutely include Pieschen in your itinerary.
More Awesome Things to do and see in Pieschen
Unwind at Traditional Thai Massage Dresden – aside from the Thai massages, they offer a variety of holistic therapies and spa facilities
Eat The World Food Tours Dresden are based in Pieschen – this whistle-stop tour shows you the best of the city's culinary scene
Elbepark is the largest shopping centre in the city – with plenty of international brands, local boutiques and innovative restaurants you will be spoiled for choice
My House is a popular nightlife destination located just to the east of Pieschen where you can party with the city's youth and enjoy cheap cocktails
Right next to the Citybeach area, Pfalzer Weinkontor is a typical German restaurant that is locally famous for its excellent schnitzel
The area around Leipziger Straße is packed with budget-friendly Asian restaurants – we recommend Do Street Food Vietnam
Best Budget Hotel in Pieschen
Though there are no hostels in Pieschen, Hotel My Bed is a very budget-friendly alternative right in the heart of the district! Offering private rooms for the same price as many hostel dorms in the city, they also provide free high-speed WiFi and off-street parking facilities. The front reception can also offer discounts on local tours and attractions.
Will you be in Berlin a while? Here's your guide to the top day trips from Berlin for exploring the area!
Best Mid-range Hotel in Pieschen
Fitted with spacious and brightly lit rooms, many of which come with balconies with stunning nature views, ARCOTEL HafenCity is a great mid-range budget option in Pieschen. On-site the hotel also offers a fitness center, an outdoor terrace, and a swanky restaurant.
Best Luxury Hotel in Pieschen
NH are a popular hotel brand across Europe, and whilst still firmly in the splurge range, their Dresden hostel is nevertheless considerably cheaper than other luxury hotels in the city! They have a large spa on the top floor as well as a large fitness suite. Rooms are entirely soundproofed, allowing you to enjoy a great night's sleep.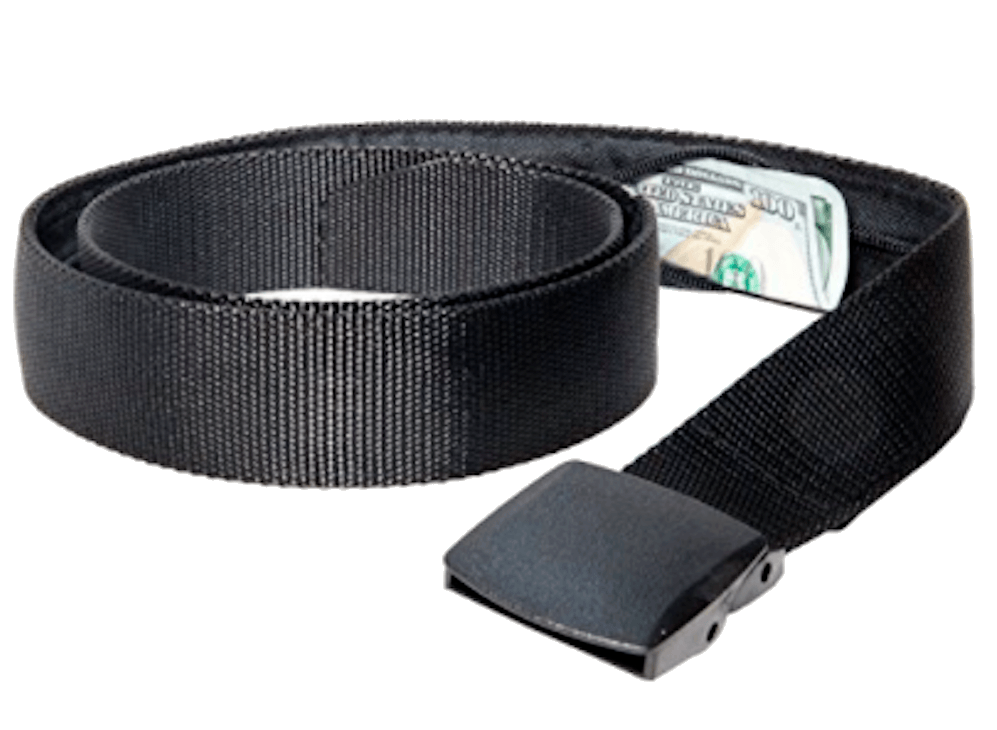 If you are traveling you should ALWAYS have emergency cash hidden on you! Security belts are great because they are affordable and can fit a ton of stuff in them (great for peace of mind!). Check out our favorite travel belt!
Neighborhood #5 – Hellerau
Best neighbourhood in Dresden for couples!
COOLEST thing to do in Hellerau – take a tour of the gorgeous nature spots surrounding the city with Kletterwald Dresdener Heide
BEST place to visit in Hellerau – catch a local performance, modern art exhibit or creative workshop at Festspielhaus Hellerau
Known as the garden city, Hellerau has a completely different ambience from the city centre. The beautiful nature surrounding the area and the quaint cottages around every corner gives it a very calm and romantic atmosphere! This makes Hellerau the perfect choice for couples looking for a short getaway to the Saxon capital.
Hellerau is also located just south of the airport, making it a convenient stopover for those with flights that arrive late or depart early. It is quite far out from the city centre, but local transport networks keep you well connected. This means you can still enjoy the main attractions in the centre, whilst still benefiting from the calm vibes of Hellerau in the evenings!
More Awesome Things to do and see in Hellerau
Escape rooms are a popular fad across the world, and AdventureRooms Airlines gives you the unique experience where you can discover different cultures
European Centre for the Arts Dresden is located in the south of Hellerau and features performances from independent creatives and collectives
Gartenstadt Hellerau is where the original garden city idea started – there are some great exhibitions about the history of the area as well as romantic walkways
For the perfect date night, Schmidt's Restaurant offer modern takes on German and international cuisine and are conveniently located next to Gartenstadt
If you just need something cheap and cheerful to eat whilst exploring the area, Kohlerhutte offers a well-priced selection of typical German grub
Best Budget Hotel in Hellerau
Like Pieschen, Hellerau is lacking in hostels. Nevertheless, Gasthof Fuchsbergklause is a well-priced guest house in the heart of the area – making it a great choice both for backpackers and young couples sticking to a tight budget! A buffet breakfast using only the freshest ingredients is also provided every morning, adding a touch of luxury.
Ready to book? We've put together our favorite places to stay in Nuremberg so you don't have to stress!
Best Mid-range Hotel in Hellerau
For a little bit more of an upgrade without breaking the bank, Hotel Garden Cottage has more of a typical hotel vibe and is also located in the centre of Hellerau! They provide a buffet breakfast every morning with cuisine from across Europe. Free parking facilities are also available – perfect for budget travellers that are hiring a car in the area.
Will you also visit Dusseldorf? Check out where we like to stay in Dusseldorf!
Best Luxury Hotel in Hellerau
If you need to stay close to the airport, it doesn't get any more convenient than the DORMERO Hotel! This four-star hotel comes with fully soundproofed rooms, keeping you safe from the sounds of nearby planes taking off. There is an outdoor terrace area during the warmer months where you can relax and mingle with other guests.
Which parts of Munich are safe to stay in? We've got you covered in our where to stay in Munich guide!
Final Thoughts on Where to Stay in Dresden?
Though often left off many itineraries to Germany, Dresden is a vibrant city that you should definitely take the time to explore! The restored city centre is the perfect time capsule to Germany's baroque past, as well as the postwar years and East German era. If you want to experience the nation's turbulent history, you should absolutely stop off in Dresden.
For the best area, we have to go with Äußere Neustadt! This vibrant neighborhood perfectly encapsulates all of the best parts of the city. There is street art around every corner, world-class modern restaurants and bars and a huge selection of cultural attractions.
That being said, all of the areas in this list have their own charms, and as the city is quite small it is easy to get around and explore all of them even during the shortest of trips! We hope we have helped you to plan your itinerary for your upcoming trip to Dresden.
Have we missed anything? Let us know in the comments!
Editor's Note – No matter where you are traveling, you NEED to have great travel insurance. We have personally tested TONS of travel insurance companies, and can say without a doubt that World Nomads is the absolute best (and most affordable!). Fill out this form to get a quote for your trip to Dresden!
***Disclaimer*** Some of the links in this post are affiliate links. This means that if you book your accommodation through the site, One Weird Globe will earn a small commission at no extra cost to you. Your support helps me keep the site going :)
Latest posts by Aiden Higgins
(see all)