The second-largest city in Bavaria (after Munich), and the unofficial capital of Franconia, Nuremberg has a lot of history and culture to get your teeth into. It has risen from the ashes of World War II, with most of the buildings in the Altstadt being painstakingly reconstructed. Royalty, artists, and Nazi war trials are all linked to Nuremberg – there's so much history to discover.
If you have some time left over, you may feel like a change of scenery. And who could blame you – Bavaria is one of the most beautiful regions in Germany. Take a day out of the city to find hill towns, theme parks, and on occasion, even bigger cities!
With so much on offer, it can be hard to decide what to visit on a day trip from Nuremberg. That's where we come in. Our team of expert travel writers have put together this list of the best day trips from Nuremberg. We've taken into account a number of activities, suitable for different budgets, interests, and tastes.
So, let's jump in and check out the best day trips from Nuremberg!
Quick Answer: Best Day Trips from Nuremberg
Best Places to Stay in Nuremberg
As we said, Nuremberg is the second biggest city in Bavaria. It can be pretty tough picking the best place to stay, as there are neighbourhoods scattered across the city. Do you want to be close to all the tourist attractions in Marienvorstadt? Perhaps you're a night owl searching out the Lorenzer Altstadt. We've taken a look across all the city's neighbourhoods, and come up with three of the best places to stay in Nuremberg. Let's check them out!
•

Best Hostel in Nuremberg

•
Right next to the city's historic city wall
We're not sure if Five reasons is how many you need to stay here – to be honest, we think there are a lot more! Over 3,000 consistently positive reviews make this not only one of the best hostels in Nuremberg, but the whole of Germany! This clean and cool hostel has a number of different options to suit all budgets and styles. Don't miss it!
•

Best Budget Hotel in Nuremberg

•
Just 1.5km from Nuremberg's Old Town
It may be a little outside of all the action, but the NOVINA Hotel is definitely one of the best budget hotels in Nuremberg. For a very reasonable price, you'll have breakfast included, a Finnish sauna to use, and bike rental to make that journey to the centre pass in no time at all. It's rare that you'll get a four star hotel for such a great price!
Enjoy your stay in Nuremberg! Check out our guide for what to do in Nuremberg while you're there!
•

Best Luxury Hotel in Nuremberg

•
Top floor spa with a roof terrace
This five star hotel is just a 3 minute walk away from Nurnberg train station, so it's great for day trips! However, there's so much to do in the hotel you might find yourself sticking around. The top floor spa and swimming pool are just two of those excellent facilities! The on-site gourmet restaurant is an excellent introduction to Bavarian and Franconian cuisine!
Want to see all of Nuremberg? Get started with accommodation in Nuremberg's best neighborhoods!
#1 – Bamberg
Best Day Trip from Nuremberg
Medieval town and UNESCO World Heritage Site
Sometimes known as the Rome of Germany
Less than 45 minutes away from Nuremberg
First up on our list is the best day trip from Nuremberg. It's got a lot going for it – first of all, it's only 45 minutes away from Nuremberg on public transport. So, you can enjoy breakfast at your accommodation in Nuremberg and be back in time for dinner! That's if you can tear yourself away from this UNESCO World Heritage site.
Known as the Rome of Germany in some quarters, this pretty town is often overlooked for bigger cities nearby. So, it doesn't have the theme park atmosphere that tourists sometimes bring to a pretty and quaint town.
The Old Town Hall over the River Regnitz is one of the most popular and most photographed spots in town. Other places that you should stop off are Cathedral Square, St Michael's Monastery, and Altenburg Castle!
Want to take Munich to the next level? These incredible tours in Munich will leave you speechless.
#2 – Munich
Best Day Trip from Nuremberg by Train
Don't miss Marienplatz, the main square in town since medieval times
Go during October to enjoy the world-famous Oktoberfest
Just over an hour away by train
The chances are you already know a little bit about Munich. Germany's most successful football team, one of the biggest beer festivals in the world, and lederhosen will already have seen to that. It's also just over an hour away by rail, making it the best day trip from Nuremberg by train!
Start off at the Marienplatz. It's been the city's main square since 1158, and the Rathaus Glockenspiel is something you won't want to miss! Munich is known as the city of art and beer, so once you leave Marienplatz make sure to check out galleries and beer halls in equal measure!
Enjoy the Gëmutlichket lifestyle – an untranslatable word that means a laidback attitude combined with cosiness and staying healthy. You may not be able to put it into words, but you'll certainly feel it!
The Best Travel Backpack EVER MADE!?!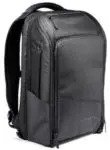 We are obsessed with backpacks – we've tried them all! And our favourite carry on backpack in the WORLD is the Nomatic Travel Backpack. This backpack has revolutionized the backpack industry and will change the way you travel forever :) Check it out here!
#3 – Regensburg
Home to Romantic, Gothic, and Renaissance architecture
Set on the banks of the River Danube
One of the most popular day trips from Nuremberg
Located just over an hour away by train or car, Regensburg is one of the easiest day trips from Nuremberg. It's also packed with cool things to see and do!
Cross the 12th century stone bridge, which is made up of 16 arches, across the River Danube into the beautifully preserved medieval Old Town. Once you're in the town, you'll be able to admire the twin-spired, 13th century, Gothic style Regensburg Cathedral. It's home to the Regensburger Domspatzen Choir, which you should definitely check out if they're performing during your visit!
Incredibly there are over 1,500 listed monuments in Regensburg, so you may want to spend more than a day here. As well as monuments, it's got one of the highest concentrations of bars of any city in Germany. So, it'd be rude not to stop off for a stein or two!
Editor's Note: If you'll be in Frankfurt, check out the top things to do in Frankfurt during your visit!
#4 – Würzburg
Check out the UNESCO listed Royal Residence
The centre of the Franconian Wine Country – make sure you do some tastings!
One of many towns among the German Romantic Road
The Romantic Road of South Germany is a 350km trail that takes in the picturesque mountains and landscapes of Bavaria and Baden-Würrtemberg. Many travellers start their journey at Würzberg, so it's safe to say that this is one of the most romantic day trips from Nuremberg!
You can't use this as a start of the Romantic Road without exploring the city, by the way. There's quite a lot to see and do! Start off at the top attraction – the Residence Palace, a UNESCO World Heritage Site. Once you've seen everything there is to see in the palace, you might need some refreshments.
Well, in that case, it's good to know that Würzburg is the centre of the Franconian Wine Country. In one of the city's bars, you'll be able to treat yourself to a glass or two of local wine!
Hamburg is incredible! There are tons of things to do there!
#5 – Frankfurt
Visit 'Mainhattan', Germany's finance and business hub
Swap the glittering skyscrapers for the quaint and charming Altstadt
Head to the Museumsufer to learn about art, natural history, and more
Just over two hours away from Nuremberg by train, you'll find one of Germany's most dynamic cities. Frankfurt is the country's economic and financial hub, home to the European Central Bank and one of the world's biggest stock exchanges.
The city's fast pace may be a little of a shock after spending time in Nuremberg, but it's well worth experiencing. If the skyscrapers and commerce aren't your thing, you have a few more options.
Museumsufer, by the River Main, is home to art, architecture, film, and communication museums to name a few. The city's Old Town is a charming place to visit, and you can visit the former home of one of Germany's most prominent writers: Johann Wolfgang von Goethe!
Staying Safe in Nuremberg
Even though it's popular with tourists, Bavaria is rated as one of the safest states in Germany. So that's good news if you're travelling there! It gets better when you learn that Nuremberg is safer than any other city in Germany with more than 400,000 inhabitants. However, don't get complacent when you travel. It's always important not to take risks that you wouldn't at home. So, use big-city awareness and common sense, especially when it comes to travelling around at night. The majority of tourists to Nuremberg come back safe and sound, and the chances are you will too!

#6 – Rothenburg ob der Tauber
Best Romantic Day Trip from Nuremberg for Couples
One of the prettiest towns along Germany's Romantic Road
Take a leisurely stroll through the town's cobblestone streets
Learn something new and the Criminal and Christmas Museums
We've already mentioned the Romantic Road, and there are several points on it that make a great trip with your other half. However, Rothenburg ob der Tauber is so pretty that it edges all the others when talking about the best romantic day trip from Nuremberg for couples.
You'll feel as if you've stepped into either a fairy tale or a postcard (or maybe both) when you arrive at this pretty town. The fortified city is packed with colourful buildings and cobblestoned streets, making it the ideal place to walk around with your loved one.
One of the most famous attractions is the German Christmas Museum and Kathe Wohlfahrt's Christmas Village. They make for a magical experience – even in summer!
Going to Munich? This guide on fun stuff to do in Munich hits all the highlights!
#7 – Stuttgart
Boasts one of the largest zoos and botanical gardens in Europe
Hang on and sample German wines at a weinstube (wine tavern)
The home of both Mercedes-Benz and Porsche. Great for car lovers!
The last of three big cities near Nuremberg we've included on our list, Stuttgart doesn't get the same plaudits other large German cities do when it comes to tourism. However, the negative stereotypes foisted upon it by other Germans don't apply anywhere near as much as you might think.
Yes, they're known to like fast cars and drive erratically, but this is the town that is home to both Mercedes-Benz and Porsche! If you're a petrolhead, you won't want to visit their museums. Make sure you do that before heading to a wine tavern. Some of the best wine growing regions are situated around Stuttgart and you won't want to miss sampling some of those!

If you are traveling you should ALWAYS have emergency cash hidden on you! Security belts are great because they are affordable and can fit a ton of stuff in them (great for peace of mind!). Check out our favorite travel belt!
#8 – Playmobil Fun Park
Best Day Trip from Nuremberg with Kids
One of the stops on the German 'Road of Toys'
Test your balance on the high ropes course
A super fun day out for all the family
You've heard about the German Romantic Road, but did you know about the Road of Toys? It's not quite as long – it travels between Nuremberg and Coburg (which we'll get to later). If you're travelling with the family, there's nowhere better to take the kids!
Just 11km out of the city centre, Playmobil Fun Park is easily the best day trip from Nuremberg with kids. Themed around the famous dolls, the whole family will be able to enjoy hours of fun here.
There are some great rides, play areas, shows, and many more activities to release all the kids' energy. You're guaranteed a quiet ride home and good night's sleep too – a relief for loads of parents, right?!
Editor's note: Save a bit of cash in Berlin with our guide to budget hostels in Berlin!
#9 – Erlangen
Best Cheap Day Trip from Nuremberg
Small town nearby with over 1,000 years of history
Visit the town's palace and its beautiful botanical gardens
A great place to sample traditional German cuisine
Erlangen is less than half an hour from the city centre by train. Not only is it one of the easiest day trips from Nuremberg, but thanks to the low train ticket price, it's one of the cheapest day trips from Nuremberg too.
It's often overlooked by tourists in favour of larger locations, but it's still one of the 8 major cities of Bavaria. In fact, it's the smallest! There's still plenty to do and it's easy to make a day trip out of Erlangen. Your first stop should be the palace and botanical gardens. The Margrave Palace is a Baroque masterpiece that's popular with locals and tourists alike!
Erlangen is a lovely place for a leisurely stroll, and there are some fabulous restaurants in town. Therefore, it's a great opportunity to try traditional Bavarian cuisine!
Need to save money? Check out the cheapest hostels in Hamburg!
#10 – Flossenberg Concentration Camp
One of the most sobering day trips from Nuremberg
Many parts of the camp have been carefully maintained or restored
Learn about one of the darkest periods of human history
Now, concentration camps may not sound like the idea of a fun holiday activity, and they're certainly not for everyone. However, they're an important reminder of a horrific period of human history and Flossenberg is one of the most sobering and poignant day trips from Nurnberg.
It's not as well-known as Auschwitz and Dachau but still provides a window into the horrors of the Second World War.
Flossenberg has been carefully maintained and restored following the war. You can pay your respects to victims of the SS regime in the gardens of remembrance. There is no entry fee to Flossenberg Concentration Camp.
Looking for a deal? Our recommended budget hostels in Munich won't break the bank!
#11 – Weltenburg Abbey and Kloster
Check out the oldest monastery in Bavaria
A serene and picturesque location guarding the Danube Gorge
One of the best day trips from Nuremberg by car
A disclaimer before we make you want to visit this place. Weltenburg Abbey and Kloster is one of the best day trips from Nuremberg by car. It's 110km and less than 2 hours away. If you're planning to visit on public transport, you'd better stay overnight as it's a 5-hour journey!
Whichever way you arrive, you'll have your breath taken away. Guarding the Danube Gorge, the oldest monastery in Bavaria is a stunningly pretty site. It has more than 1,500 years of history, dating all the way back to 600AD!
Although seeing the surrounding landscape and monastery is bound to be enough for some people, you may as well head inside. There are beautiful frescoes, artwork, and an ancient organ inside!
Will you also visit Munich? Check out where we like to stay in Munich!
#12 – Berching
Home to a fully preserved city wall which has stood for 600 years
Walls guard Baroque churches, wide-open squares, and cobbled streets
A little off the beaten tourist track from Nuremberg
This one isn't so popular with tourists, and that's a shame. However, it's good news for you! Like Weltenburg Abbey, it's one of the best day trips from Nuremberg by car, as the journey will take you just over an hour. However, you're looking at 5 again on public transport!
The main attraction of Berching is its perfectly preserved city walls, which have been standing since the 15th century. It's referred to as Germany's "Jewel of the Middle Ages", and those walls encircle squares, cobblestone streets, and a pretty Baroque church!
Let's simplify this! Here are our favorite areas to stay in Dresden!
#13 – Coburg
A charming town located on the River Itz
Take a guided tour of the Gothic Revival Ehrenburg Palace
Visit in winter, Coburg boasts one of the best Christmas markets in Bavaria!
Last of all is Coburg, another stop on the German road of toys that we mentioned earlier. No matter what time of year you visit, the Ehrenburg Palace is an amazing attraction. Take a guided tour of the interior to learn more about this impressive edifice. Callenberg Castle and the enormous Coburg fortress are other important tourist destinations.
Visiting in Winter? Great. Of all the Christmas markets in Bavaria, Coburg's is known to be one of the most magical. Even more than Nuremberg's! So, make sure you pick up some gifts and souvenirs and try some glühwein and stollen!
Conclusion to the Best Day Trips from Nuremberg
So, that concludes our list of the best day trips from Nuremberg. We're sure that you'll love the city and its surroundings. After all, whether you head north, east, south, or west, you'll find a fascinating place to visit!
Also, the time of year you visit can depend on what you get from your trip. In summer, the nearby Black Forest is a great place for outdoor activities and sampling Riesling wines, and nearby hill towns are super picturesque. However, visiting Germany in winter is utterly magical. If Nuremberg's own Christmas Market isn't enough, then nearby towns will have their own take – with arguably the best one in Coburg!
All that's left is for us to wish you an incredible vacation to Germany, whenever and whoever you go with. If you think we've missed anything off the best day trips from Nuremberg, please let us know in the comments below!
***Disclaimer*** Some of the links in this post are affiliate links. This means that if you book your accommodation through the site, One Weird Globe will earn a small commission at no extra cost to you. Your support helps me keep the site going :)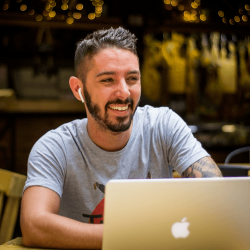 Latest posts by Aaron Radcliffe
(see all)